Team X – What are they up to?
Team X – A group of volunteers, who over the years have built replicas of heritage carriages so that the railway can continue to attract visitors to experience what it was like in the 1880's.  The skills of this team are to be admired as they have a deep understanding of how things were built originally and have a lot of expertise that could be passed on to younger volunteers, if we could wean them away from the obvious attraction of steam engines!
The last project, built by Team X was Carriage 12. It is pleasing to the eye to see it with Linda or Blanche especially in a matching set with 11, 16 and 17.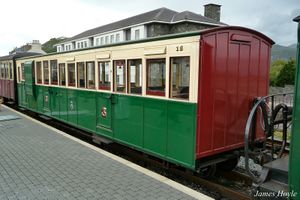 Carriage 21, is currently reaching completion and will be another addition to the cream and green set. It is currently being prepared to move to the paint shop for the exterior to be painted along with the final coats to be put on the inside of the doors, seats and back rails this June.  Anyone considering volunteering and learning old skills with this team should contact Norman Bond on nbond@ffwhr.com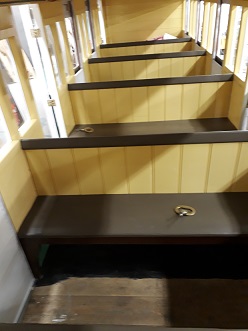 Three long standing team members, Kevin Liz and Peter hard at work….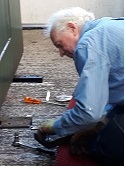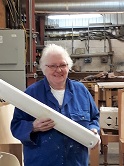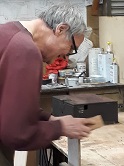 Onwards then with the next new project –  to build a replica North Wales Ashbury Brake Van to start later this year.