What an amazing weekend – glorious weather, Hunslet engines everywhere you turned. Visiting engines, with their drivers, having great fun shunting and hauling wagons around the yard. Off they went, up and down the track, picking up anything parked around the yard that they could attach themselves to.
Everywhere you looked, it was like a press gathering of the newspaper media  – so many photographers who stationed themselves around the yard busy photographing and videoing every engine in sight and many of their 'captures' have found their way onto social media already.
As a Steward for two of the three days, I reckon the most successful element for me, was Driver for a Fiver.  55 had a go on Friday with 72 on Saturday and the queue never went away!  Everyone, from the 11 year olds to the 80 year olds, had so much fun that some returned for another go! Queuing in that heat, with no grumbling, they had to be awarded 1st prize for dedication!
Another job was having lots of dog bowls round the site so that the 4 legged visitors were catered for.
I'm not going to fill this edition with engine photos as I am reliably informed that there were 25 Hunslets on site over the weekend – who am I to risk upsetting  any one of them! Here are just three of my favourite moments of the weekend – well four if you count the featured image – it was the expression of joy on that drivers face that made the photograph special!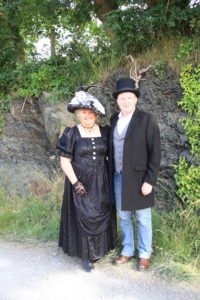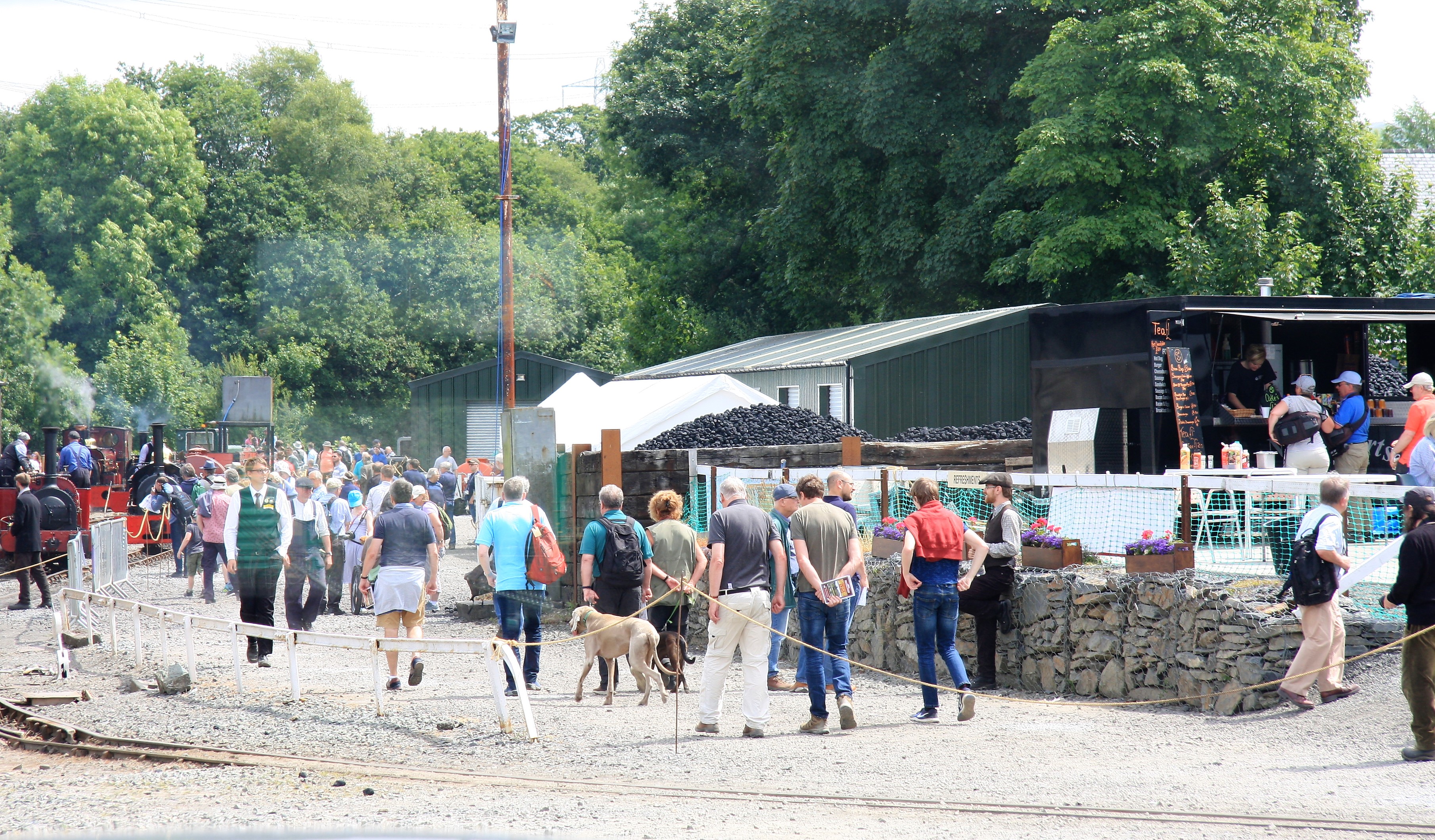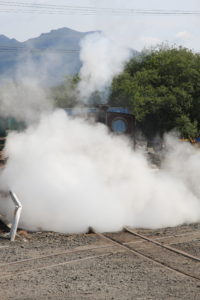 Of course, no birthday bash wouldn't be the same without the guests of honour and a cake – so the Yard Arms was pretty busy, Linda and Blanche came into the pub dolled up for the occasion with fairy lights and the  queues were out to the back door, for the Purple Moose and Hog Roast. I'm told that 300 tickets were sold for the supper – the cake certainly disappeared fast!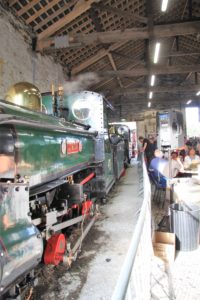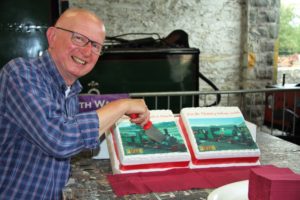 Congratulations to everyone who contributed to making this event so successful!