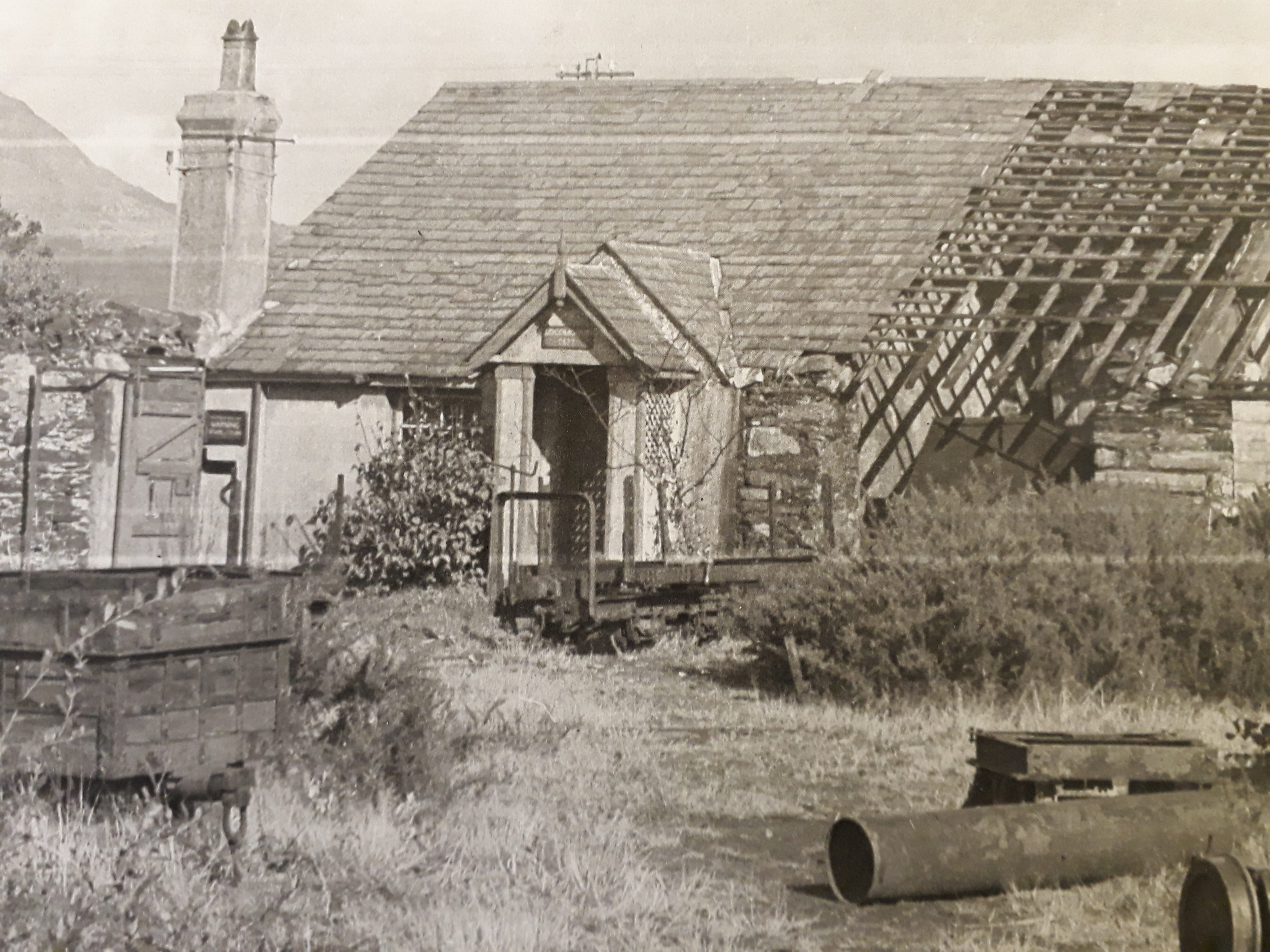 When they ventured to Boston Lodge in the 50's – this is what they found….  Could it ever be restored to it's former glory?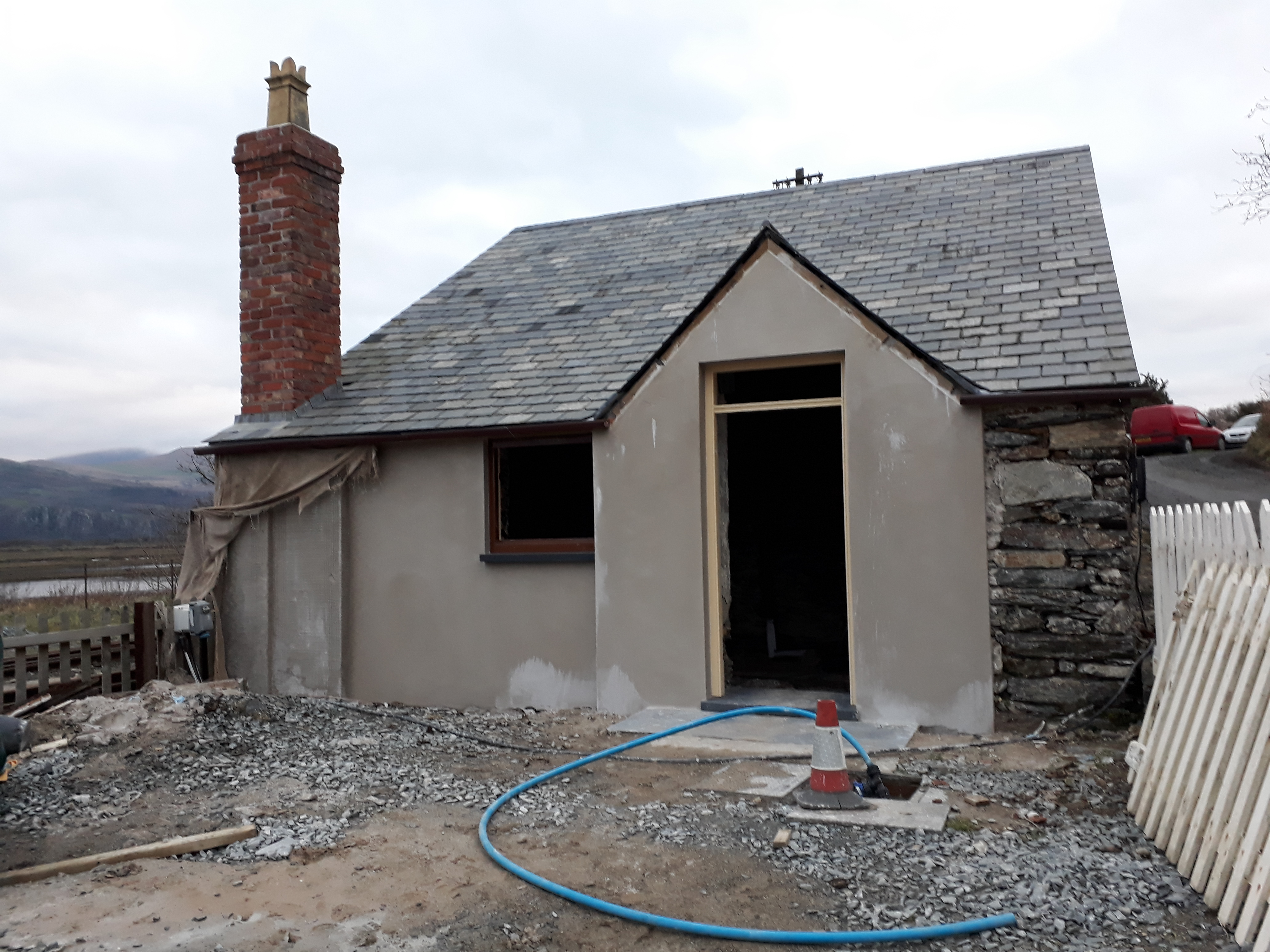 Well, work started first on the roof and chimney with the help of the college and then onto the outside.  In the mean time – once the windows and doors arrived from the College –  it was a big painting job, especially the lattice work on the porch – but, with 5 coats of paint all the pieces were ready to be installed… Then…. from a passing train I spotted these two gentlemen hard at work …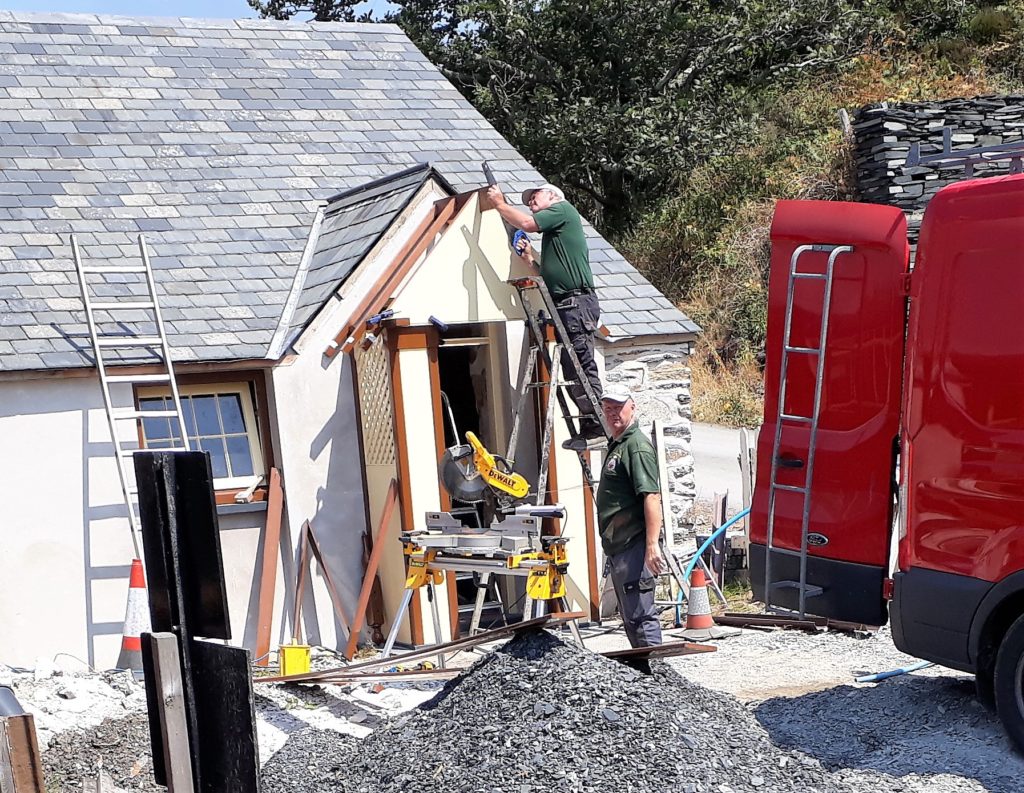 On my way out of the Carriage works yesterday, I couldn't resist taking another photograph – it is beginning to look like the original frontage now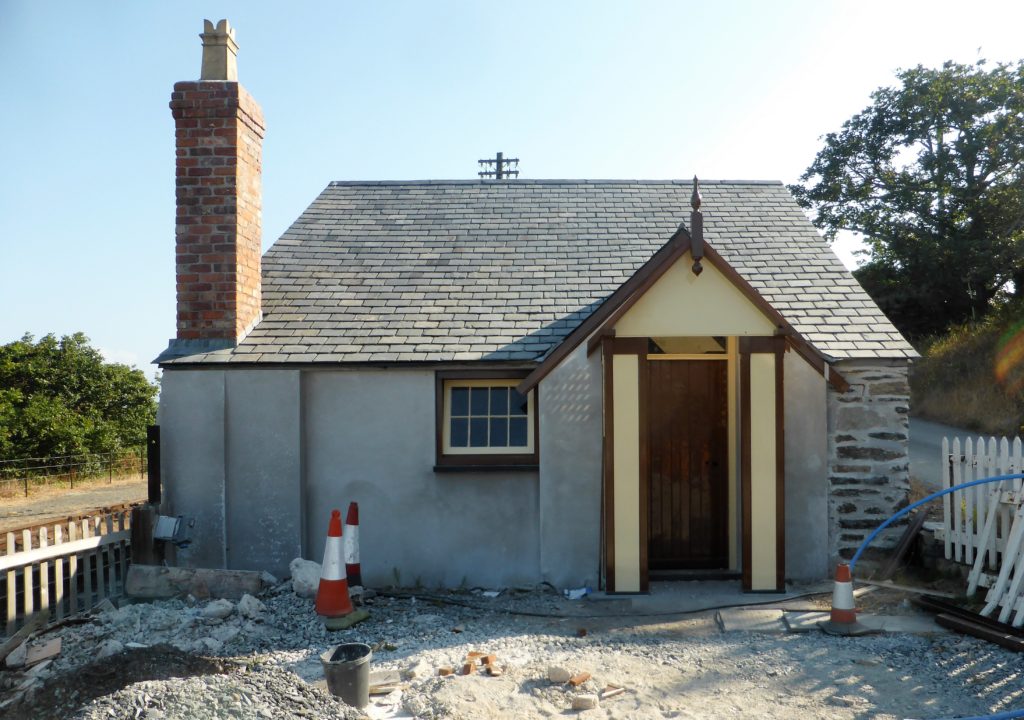 Almost there – The door is original with some TLC by Team X to make it look good and the lock has been acquired from, of all places, a door in the carriage works that fits as if it was meant to be there!  With slates to go on the porch and some guttering to install followed by a bit of tidying up at the front, the job is nearly finished – and then, of course, there is the matter of the floor inside – it would look really good with slate – and a decision as to what it will be finally used for!