Despite the weather, the young volunteers have been getting down and dirty with jobs in and around Boston Lodge today (31st July).  At least the weather has improved because by Monday evening there were a lot of very soggy people around the hostels!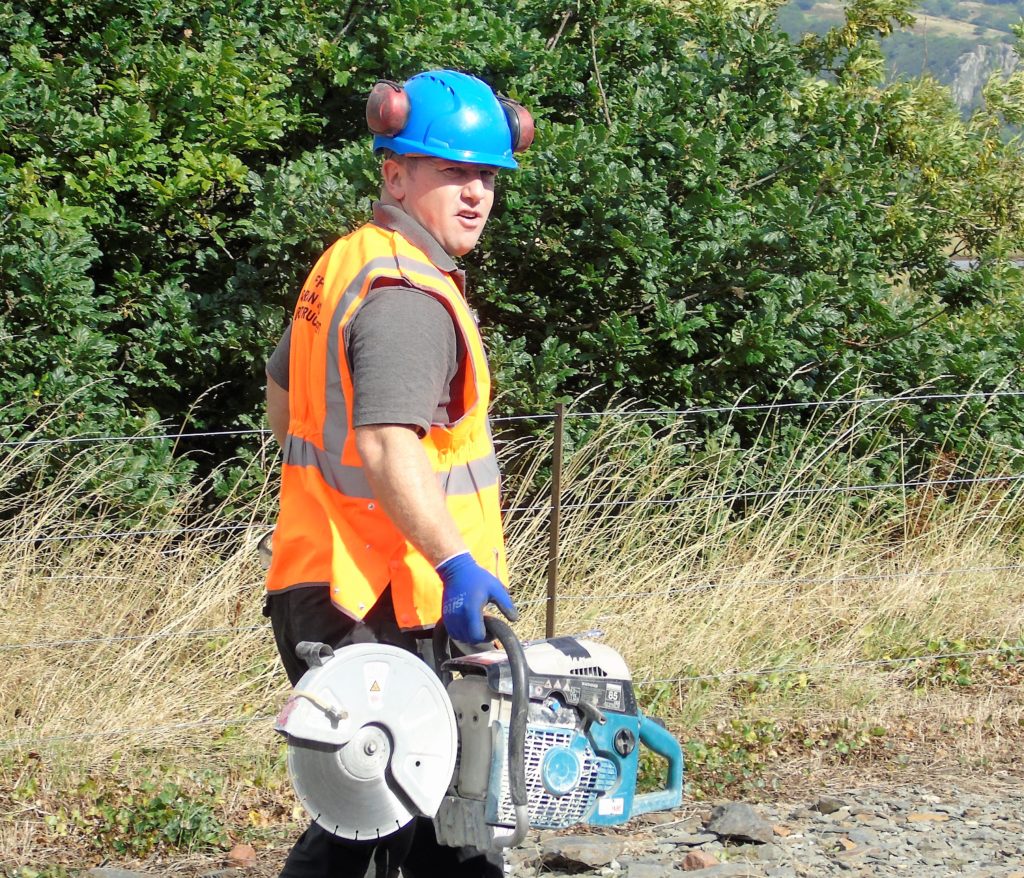 I bet what he has in his hands will speed up the job for these two Young Volunteers!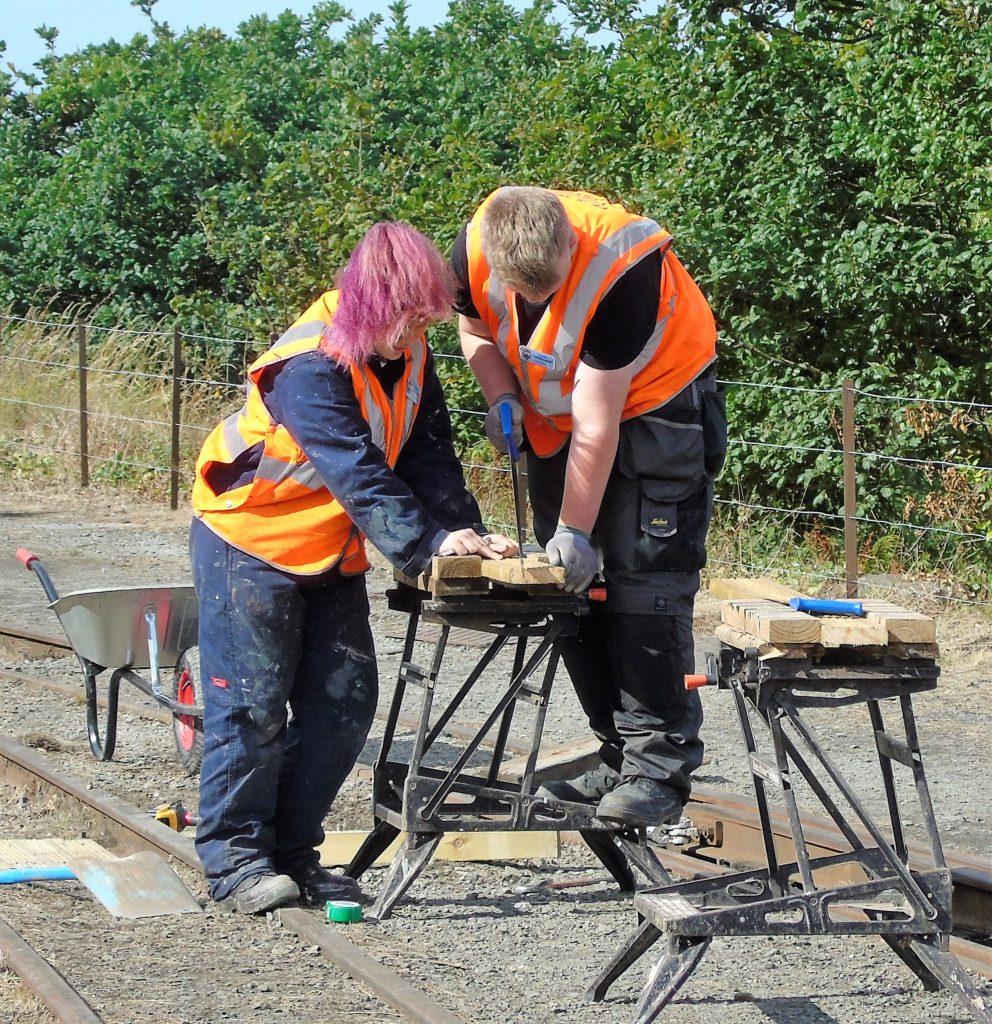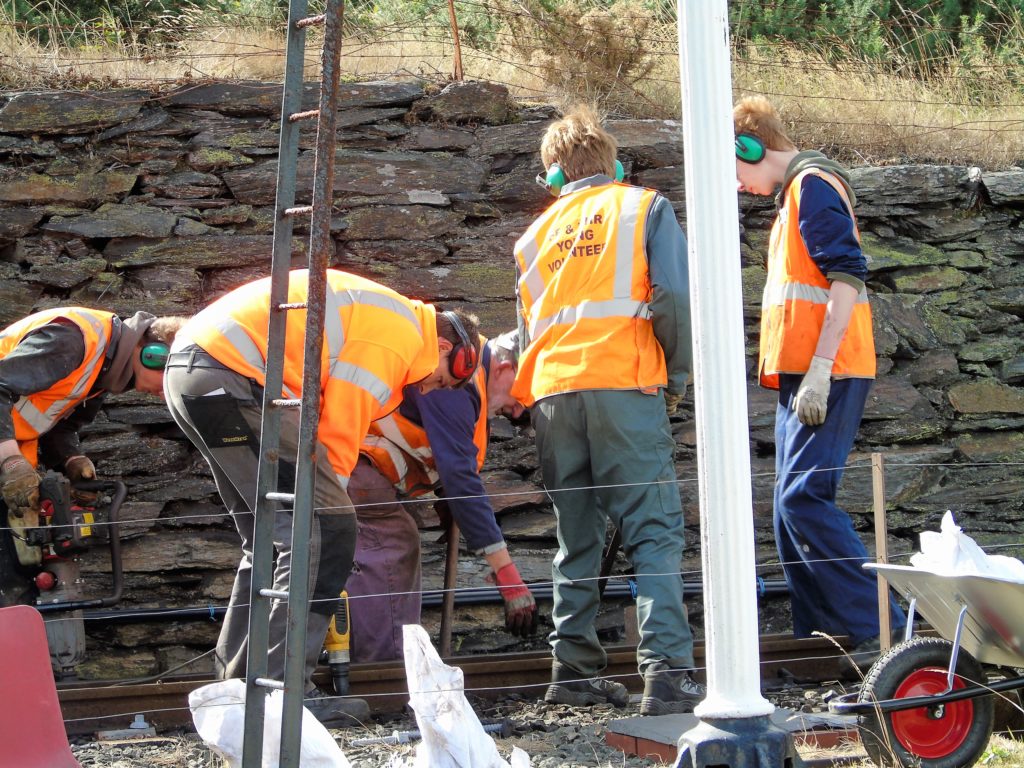 This photo is not about Mr Hamlin and his crew but about the wonderful archway that has been hidden behind the sliding red door for goodness knows how many years.  The frame is  at undercoat stage, as there is the likelihood that it will be hacked about a bit, to make it fit. It will be great to finally see the arched doors in place.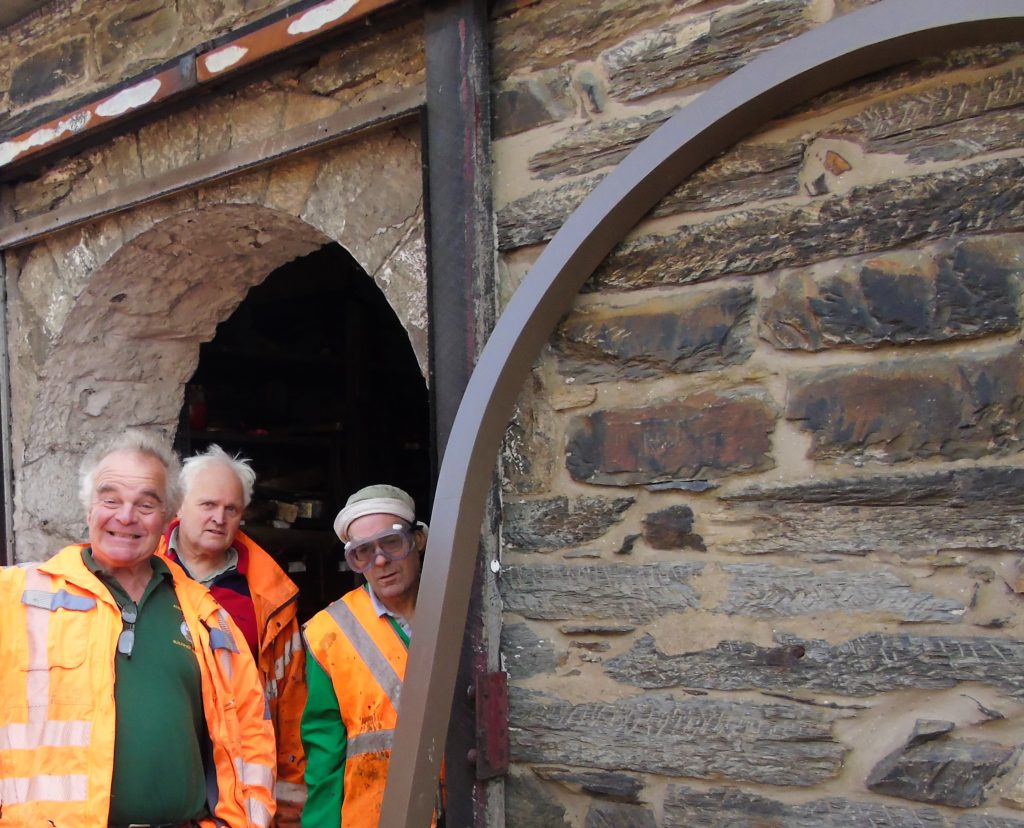 There was a little bit of history uncovered, however, it was more practical to carefully remove this than hack even more out of the frame and weaken the structure.  The doors due to be put in are Very Heavy!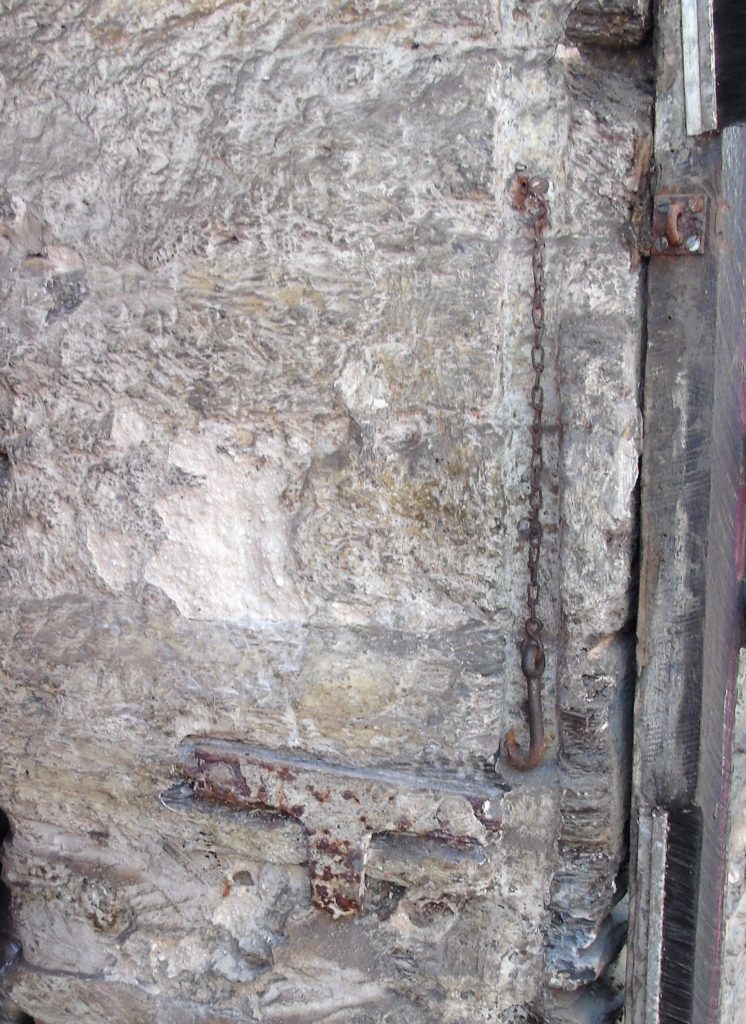 Recognise this little room?  Soon to be a clean and dry storage area for upholstery when this team have finished their work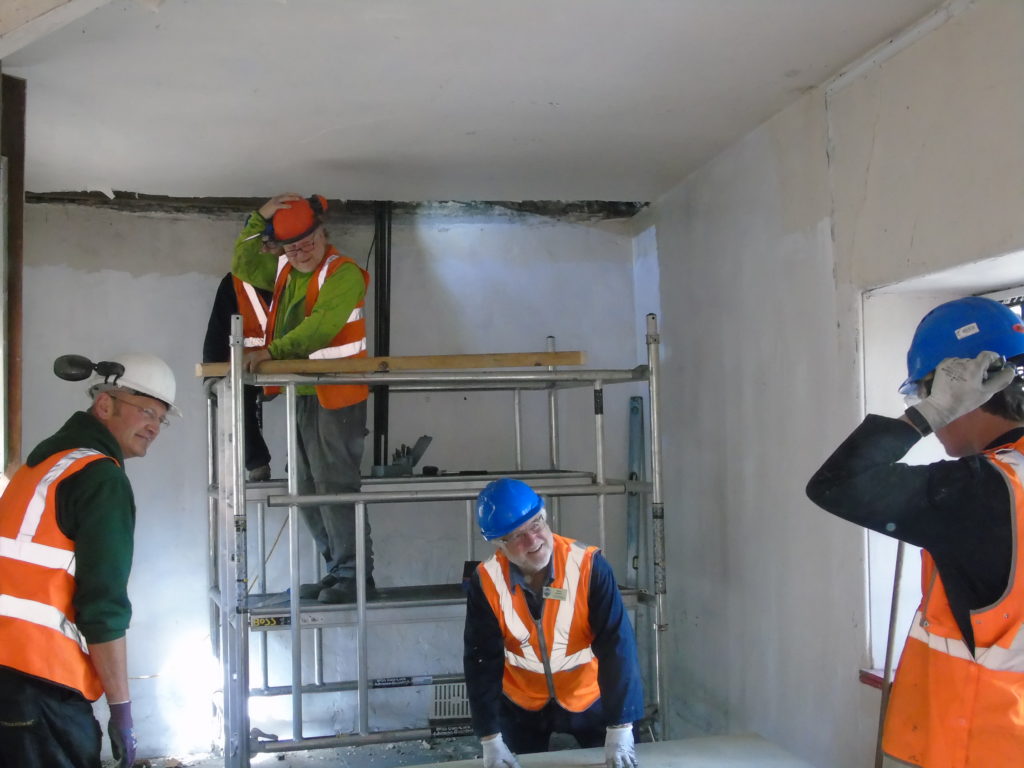 Onto to the Carriage works and the bay is filled with the big grey tanker having a much needed facelift.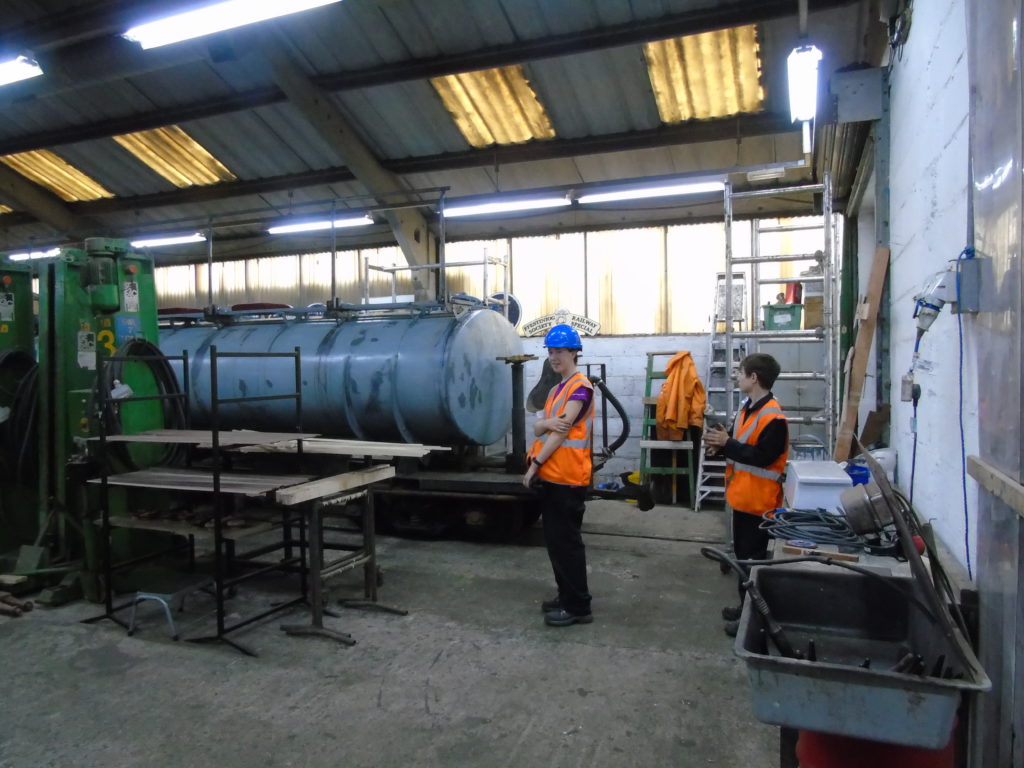 Learning to sign write is a necessary skill here on the railway – it is a bit like the Forth Bridge as there are so many to keep up with!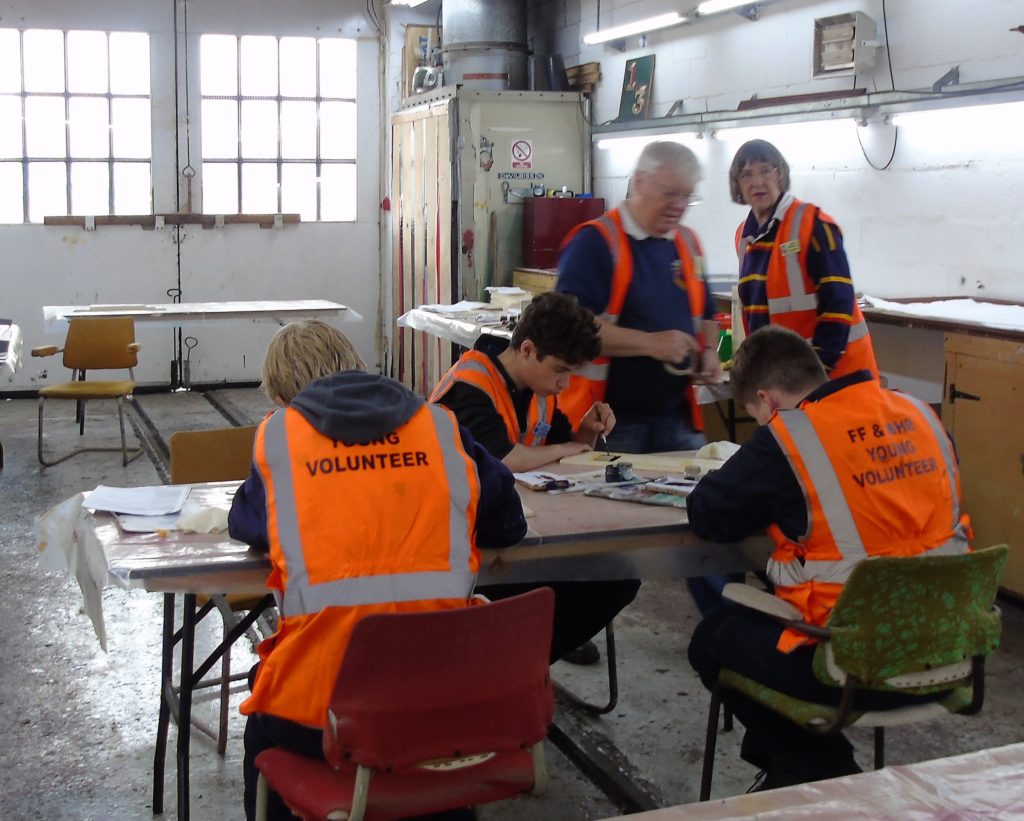 Failing to get out of camera range!  You could hear a pin drop the concentration was so intense!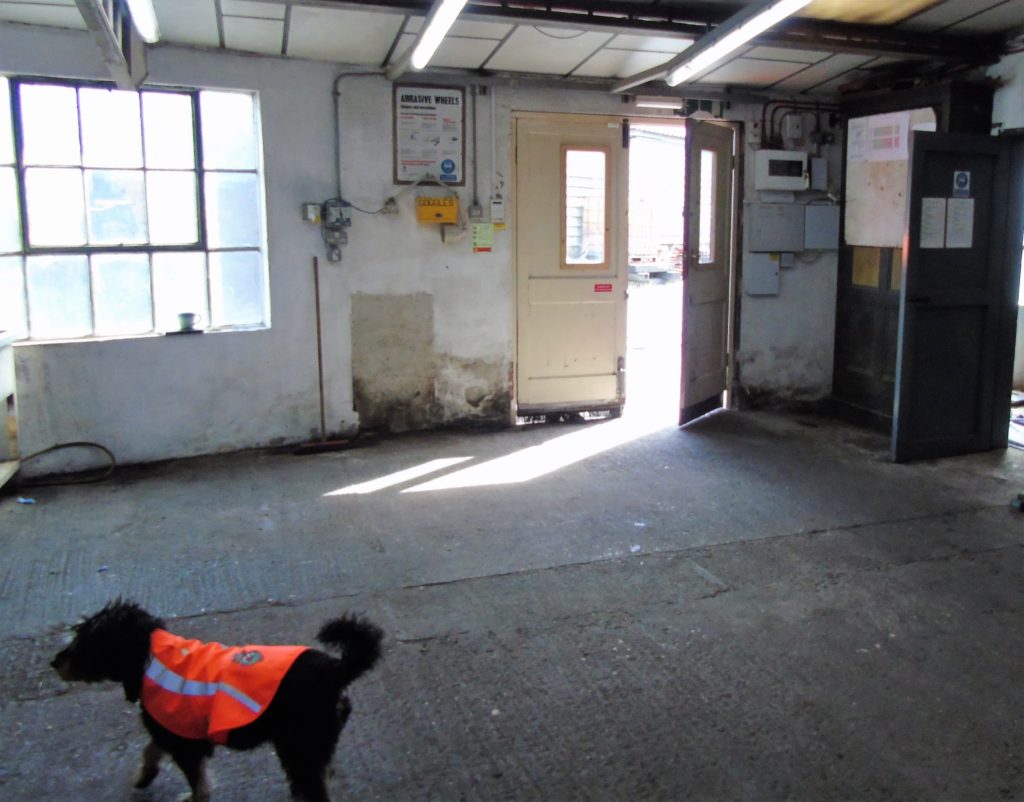 Bonnie was surprised to find all her usual obstructions missing and enjoyed all the space.  Sorry Bonnie, once the painting has finished the workbenches will all be back by the time we return from our holidays!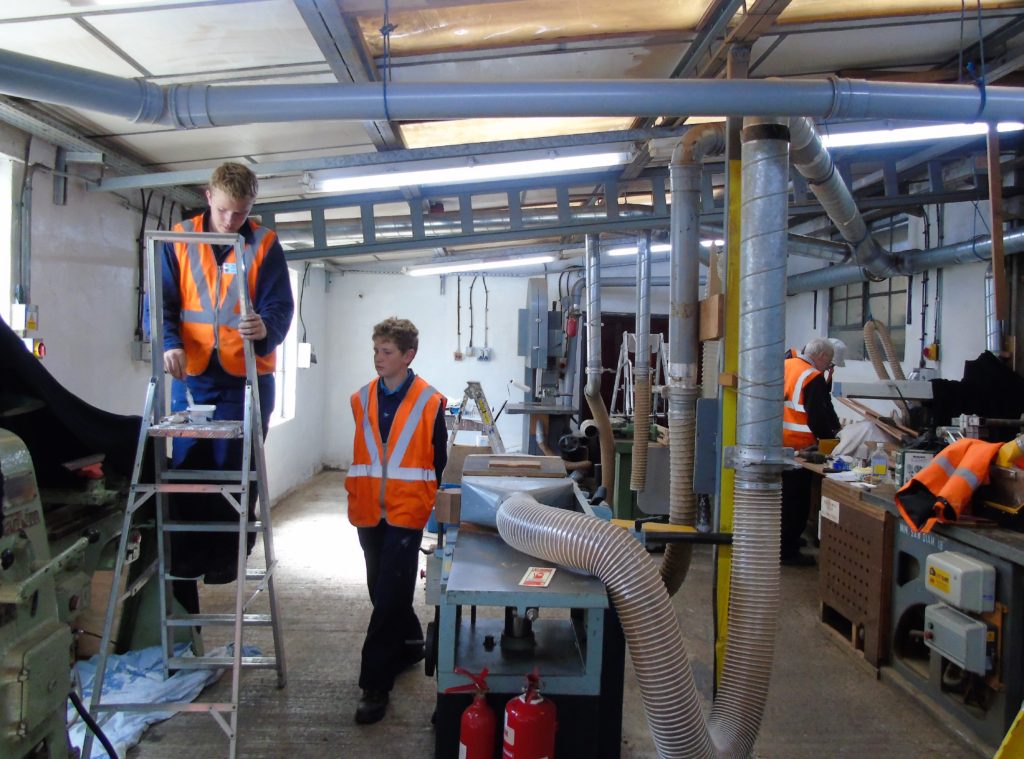 What a difference a coat of paint makes – this was such dark place.  All these jobs in the carriage works means Glenn and his team  have a clean and tidy workspace now!
All in all, the work carried out by these young people is amazing.  One last photograph of a young man skilfully painting the entrance to the erecting shop.  When asked if he was happy in his work he grinned.  I asked if this was his first time and he said no, he was here last year.  He worked on Blanche's boiler and he thought it was the best thing to be taken to Beddgelert in a carriage pulled by Blanche.  I am even advised that there are a few who are staying on through next week as well in order to continue the good work they have been doing at Boston Lodge.  The future if the railway is safe if we have such enthusiastic young people as volunteers, following in the footsteps of all our historic volunteers, in keeping our railway running.