Disaster Averted! Preparation for Super Power!
Found my photographs hidden deep in a documents file!  I'd also like to give a big thank you to John Williams for his contribution to help save the day.  Lining up to avoid a derailment as Union Pacific was guided onto the track we laid.  A sigh of relief when it made it.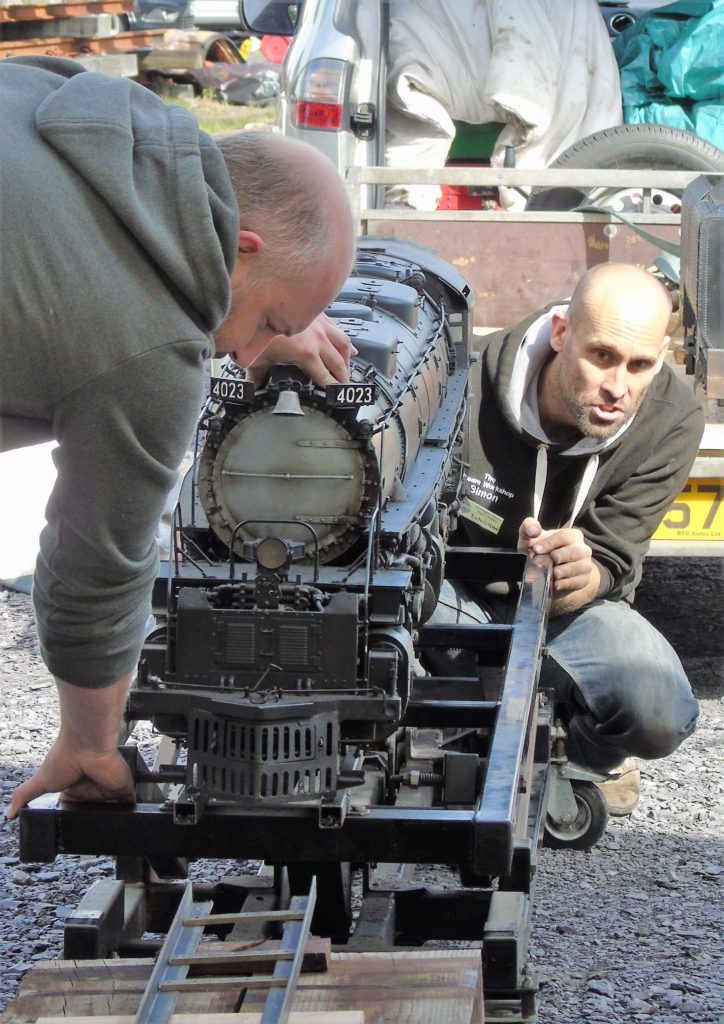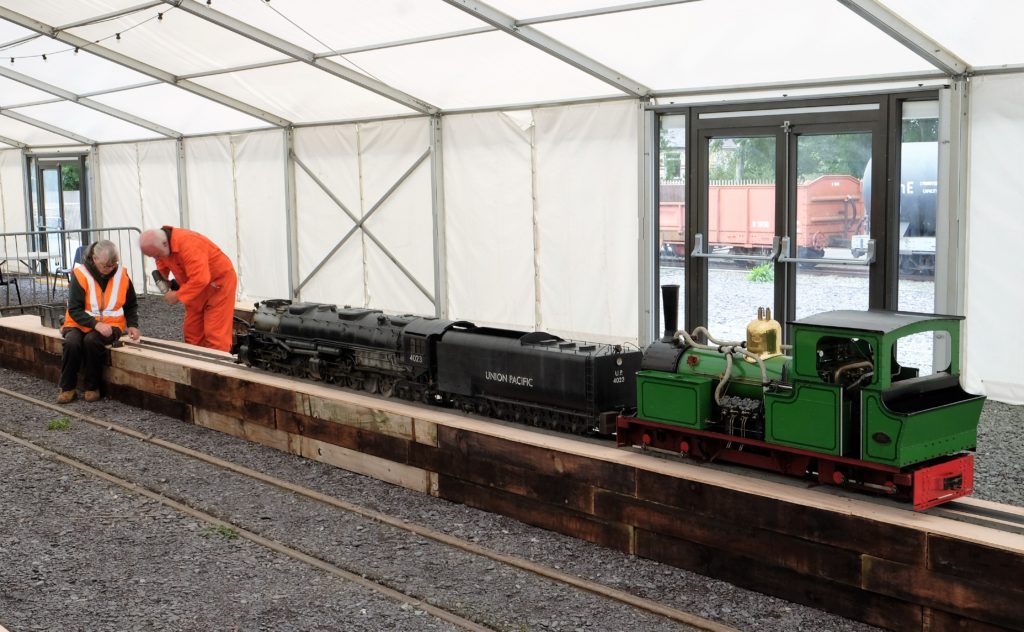 2 X 17 metres of track laid for the exhibits of 7 1/4 " and 5″ gauge and what worthy engines to see.  Using the sleepers, carried in by willing helpers, have certainly lifted the engines for a good view.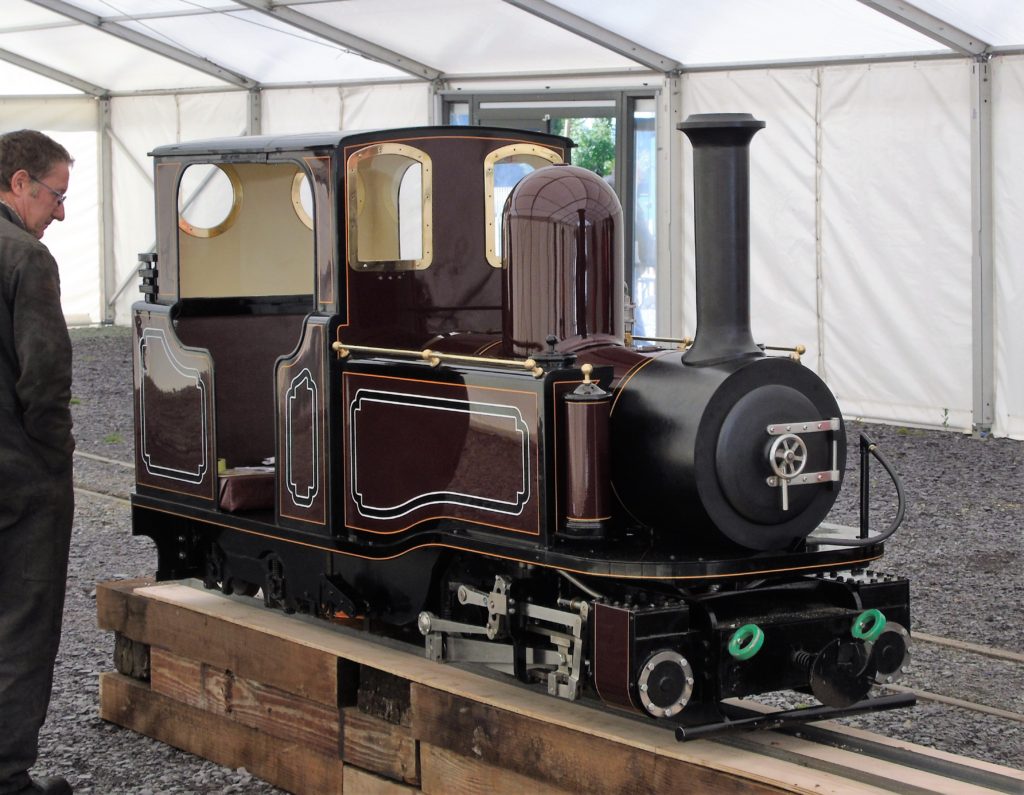 This little beauty is a Taliesin and MVR mix – should be steaming in 2019
John caught us at work – I'll cut them and you fit them to the sleepers to stop them moving!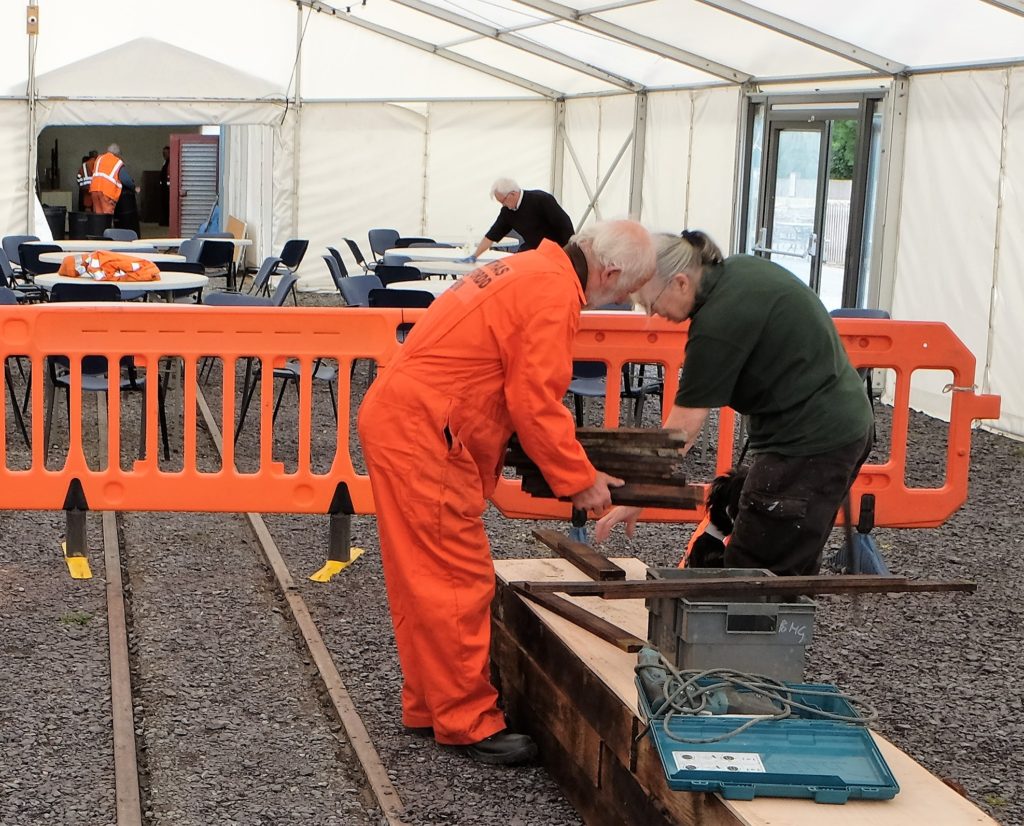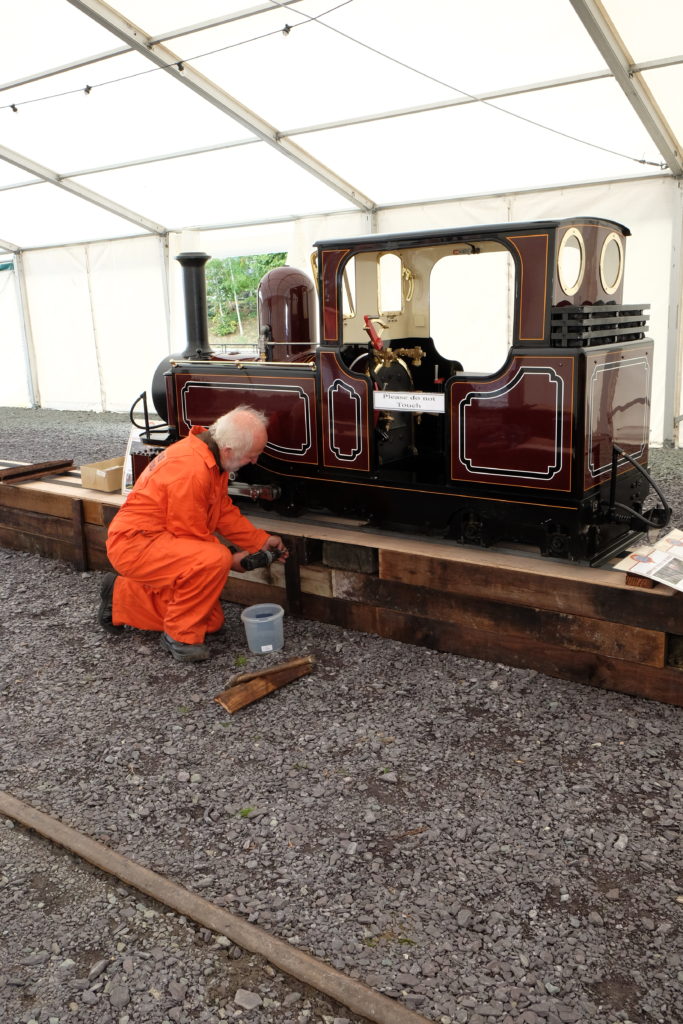 I defy a sleeper to move after fixing 56 of these! Today my shoulder is reminding me of using the saw!
Bonnie slept through most of the proceedings, happy in her bed so long as she could see me.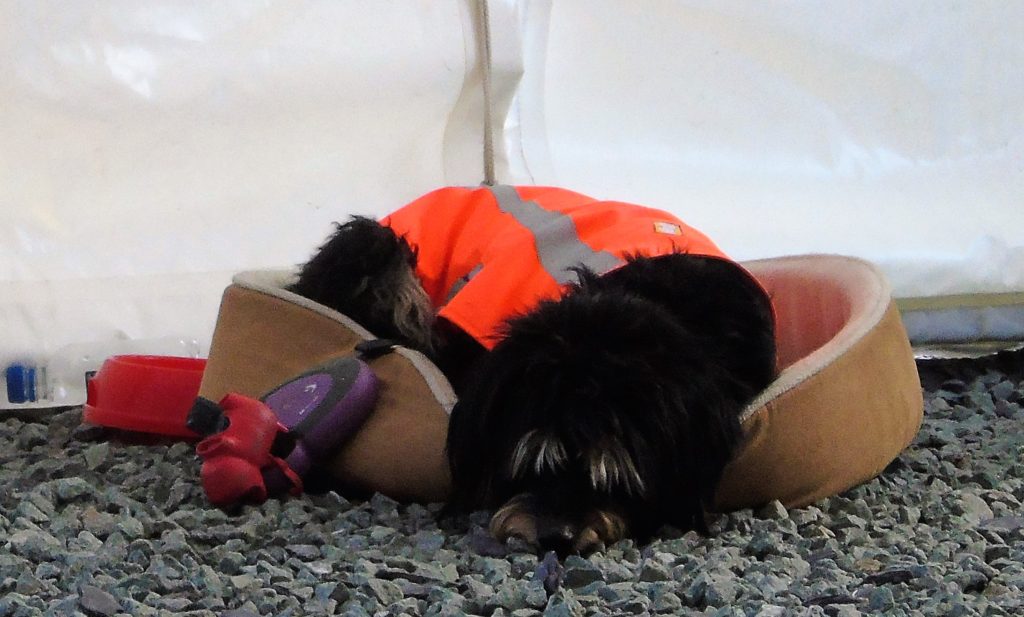 This picture tells its own story…..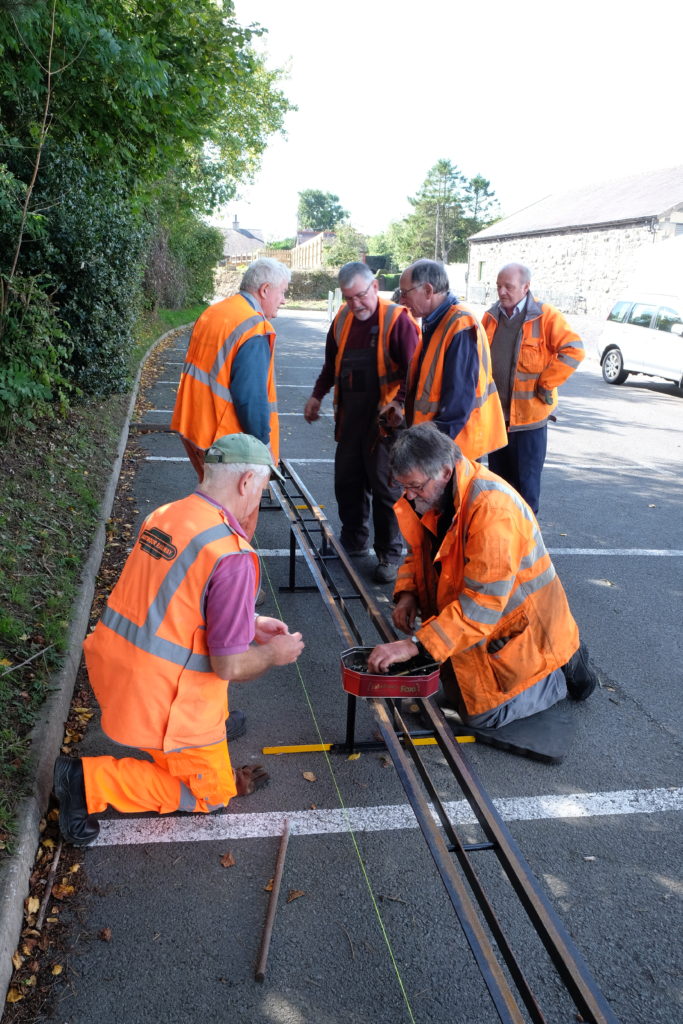 Of course, a very important job was to clear the site of all the fallen leaves.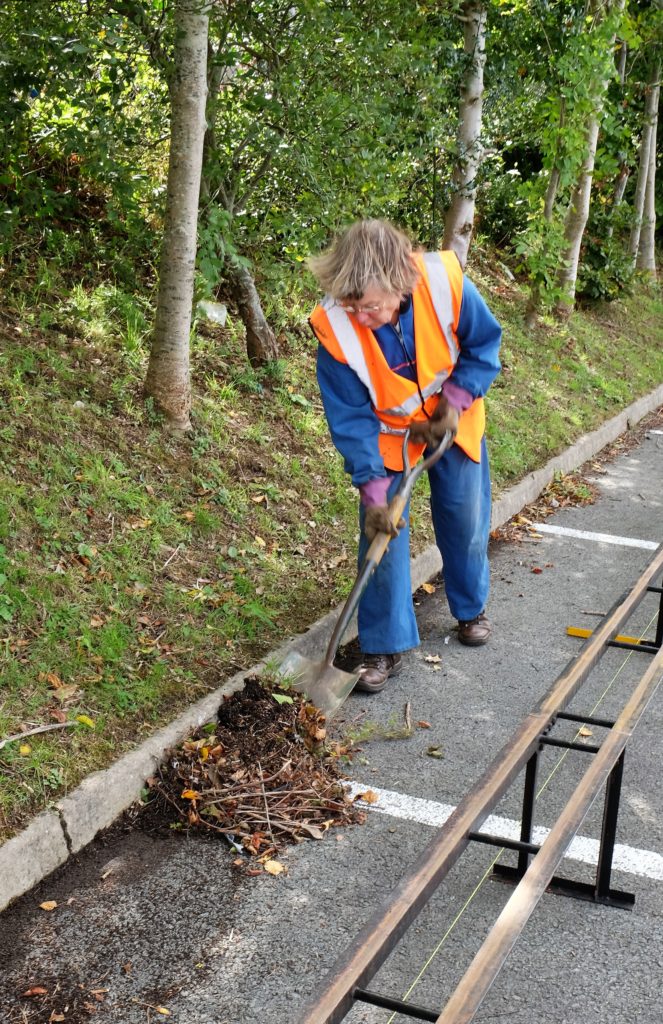 Check the site plan to see where the next marquee goes.
Now the event is in full swing, let's hope the weather stays clear and fine.  Of course, once the event is finished we will need all hands on deck to clear everything away – can you join us on Monday morning?  If yes, please get in touch with Dafydd Thomas dthomas@ffwhr.com