115th Electrical Working Party Weekend
A good turnout of 12 volunteers came for the Electrical Working Party weekend. They are an amazing set of people as they do all those little jobs that almost go unnoticed until you go to switch on a machine or a light and say to yourself, "Oh that is new" and continue with your task, probably thinking the electrical fairy did all the work.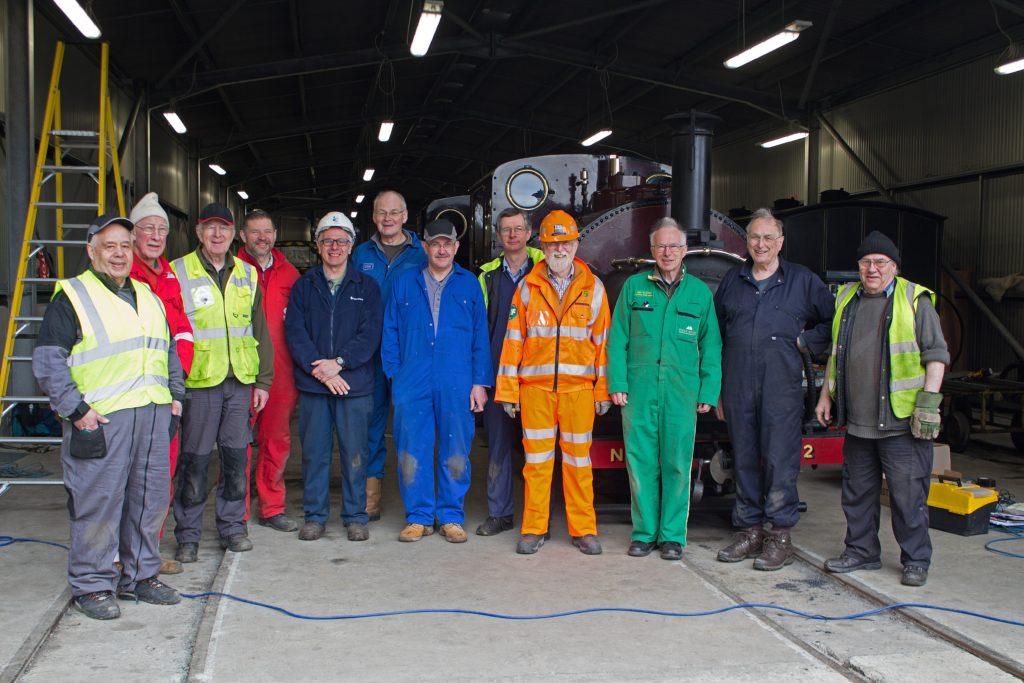 Lots of small jobs were carried out by the team in various locations over the weekend, I counted 31 written up in the Working Party Report. These included very important jobs such as fitting emergency stop buttons for the isolators on various machines around Boston Lodge and Minffordd Yard.
The next working party, the 116th, meets 13th and 14th October.  This working party is of course on Gigabash Weekend. Please make sure you also book with Howard Wilson – howard@quarrylane.net and let him know whether you want a place on the evening train and an evening meal.
Once again there is no big project, only a whole load of maintenance jobs which the railway never fails to generate, for example they are moving things around in the welding bay with all that that implies and job of installing more emergency stop buttons to various machines.
Once again I would like to appeal for photographs of jobs and people working for this newsletter and also for recording what has happened. Fine if they are taken on your mobile phone.
If you want to join the working party, contact eileen@eileenclayton.net or phone Eileen or Neil on 01766 770 860 or Snail Mail: The Claytons, Gwyndy, Penrhyndeudraeth, Gwynedd LL48 6RY