.For such a small team of 10, they can certainly make good progress on all the work required of them!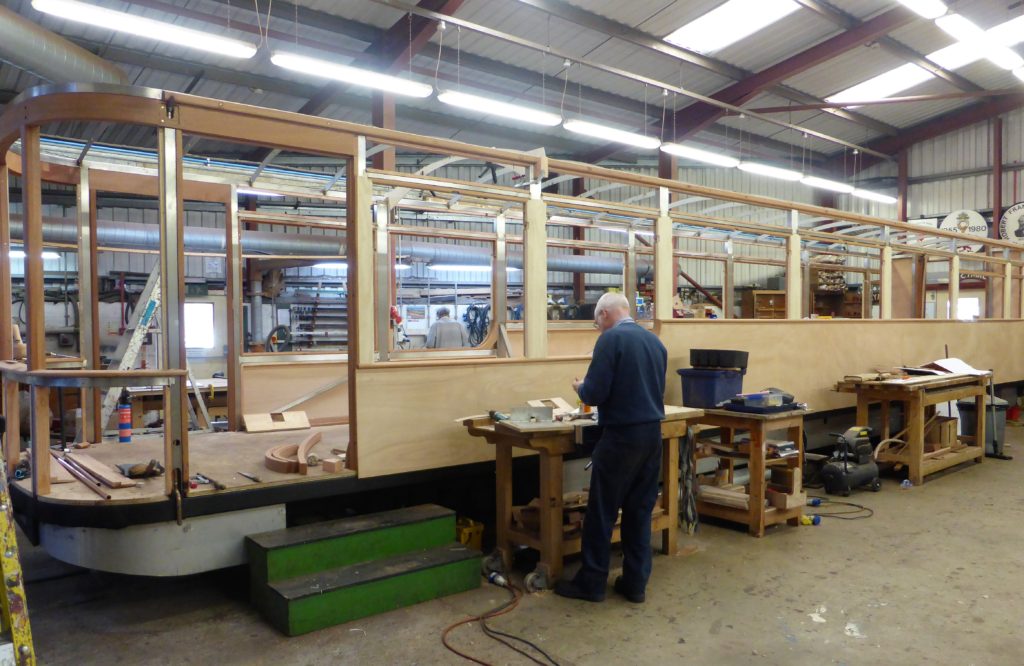 The new observation coach – 2152 – is looking good with all the curves and spaciousness that passengers have come to expect from our Railway.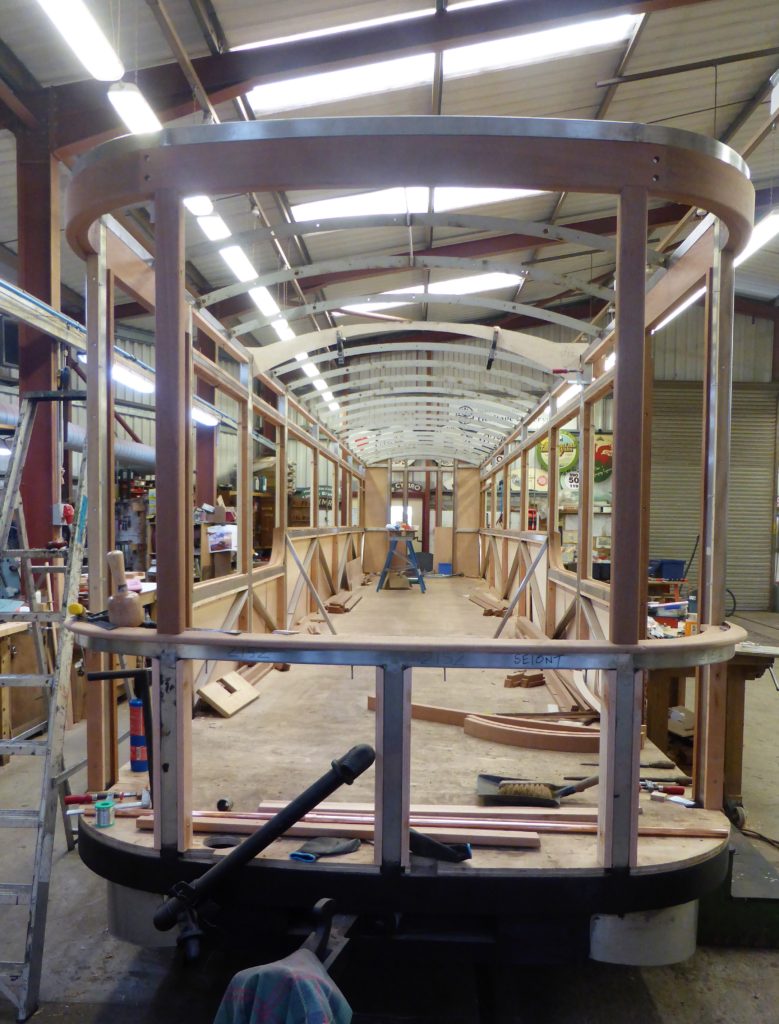 Of course, the staff are not without a sense of humour and try to create a different picture on every new carriage as the windows go in!  Let's see what they come up with for 2152!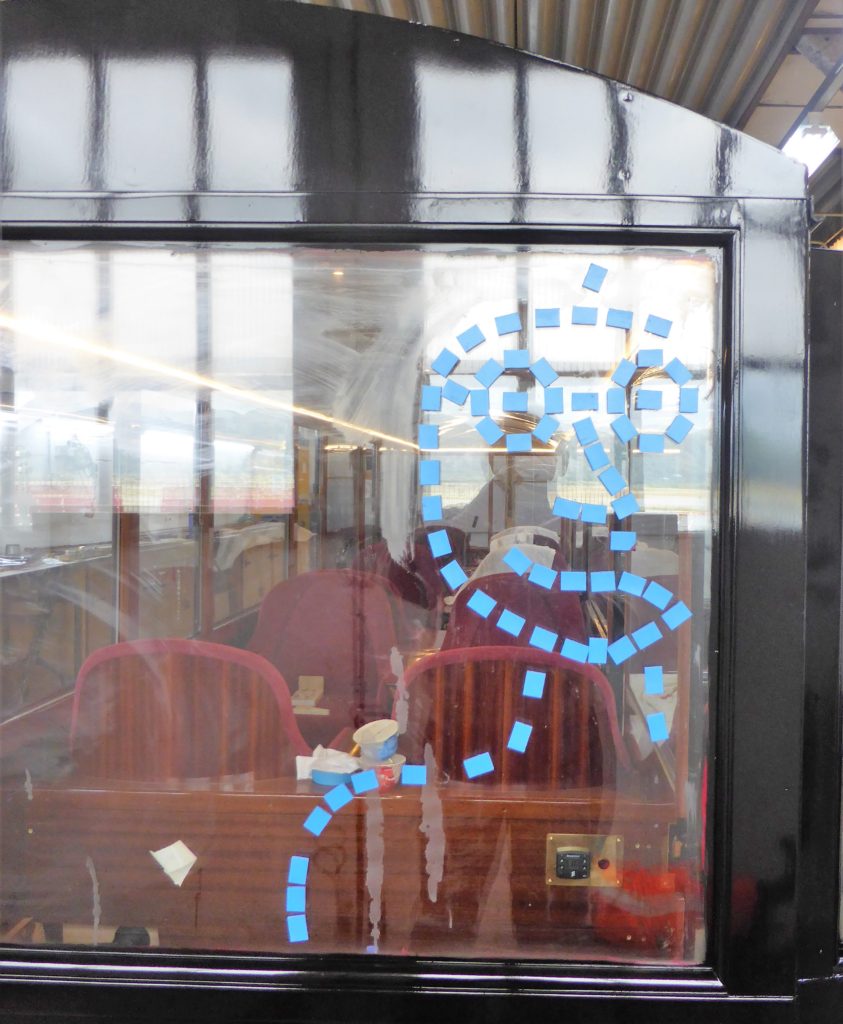 Reaching the finishing touches of the inside now.  The golden arrows will be painted on the bodywork, along with their logo and then the final coats of varnish will be applied.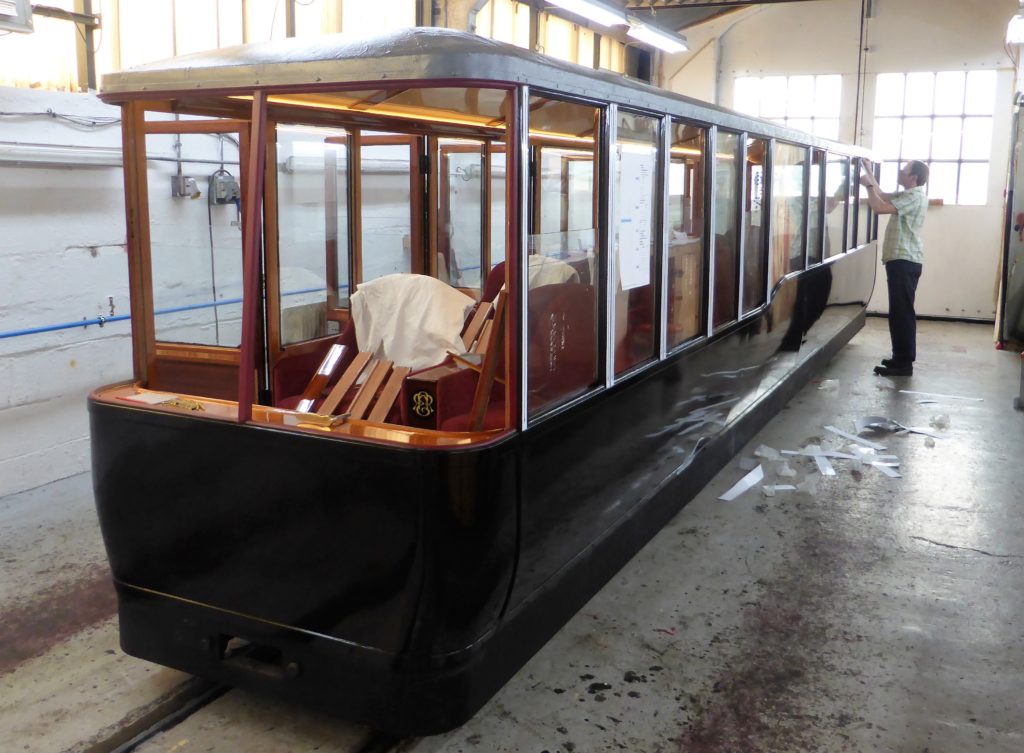 I am positive that Ravenglass will be absolutely delighted with the finished product!
Did you know that the Ravenglass and Eskdale line is known locally as La'al Ratty and its 3 ft (914 mm) gauge predecessor was known as as Owd Ratty – just thought I'd share that with you.  Here is a picture of one of their engines that I accidently stole from Roger Dimmick – I downloaded it last month with a view to asking him if I could use it, then forgot – it is an age thing.. Sorry Roger! ps. Somewhere I have a very similar photograph and video of this little railway – but like Dinosaurs, they have been very good at hiding!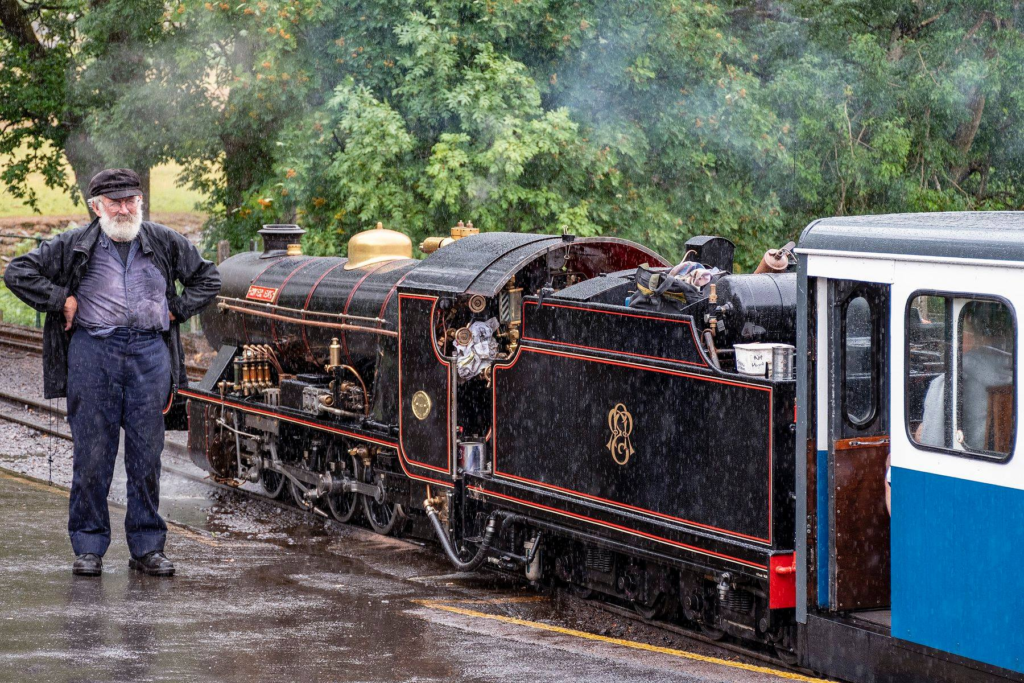 It is the variety of work in progress, that makes volunteering in the Carriage Works so interesting.
So – what else is going on?  Steve, one of our regular volunteers, is putting the final coat of varnish to Quarrymen's Carriage No 8 – fab – u – lous finish!  Watch out for it over the Victorian Weekend 5-7th October!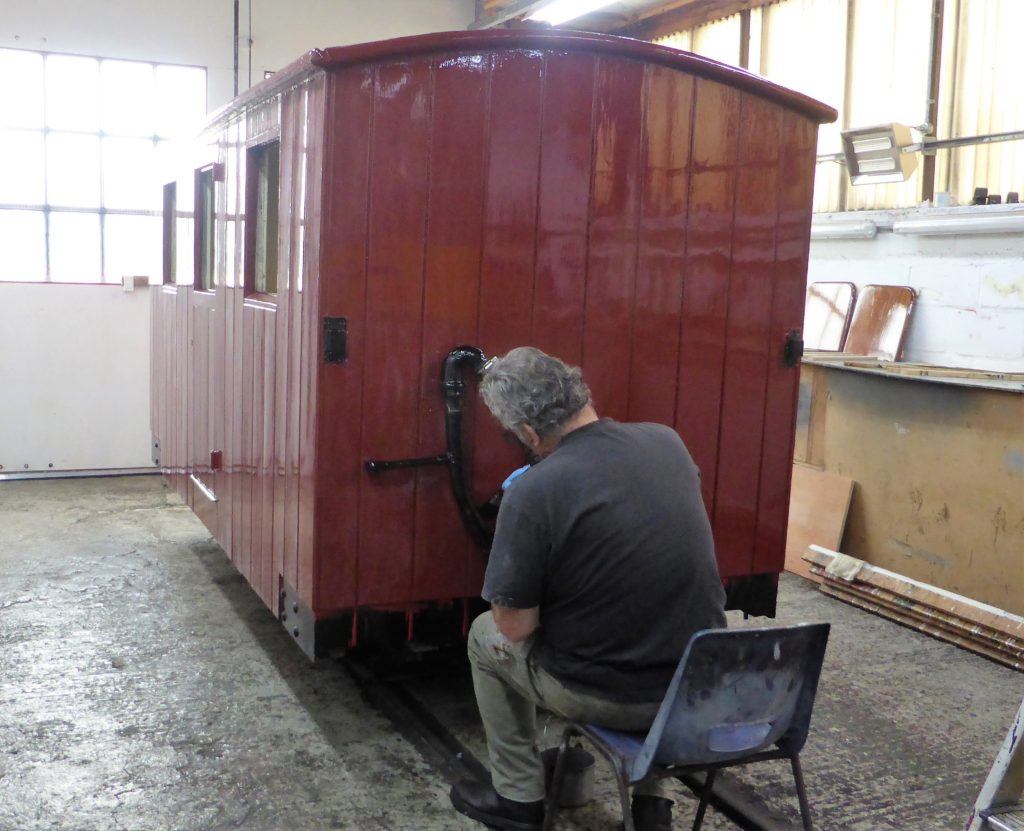 and the next paint job is….. Castell Harlech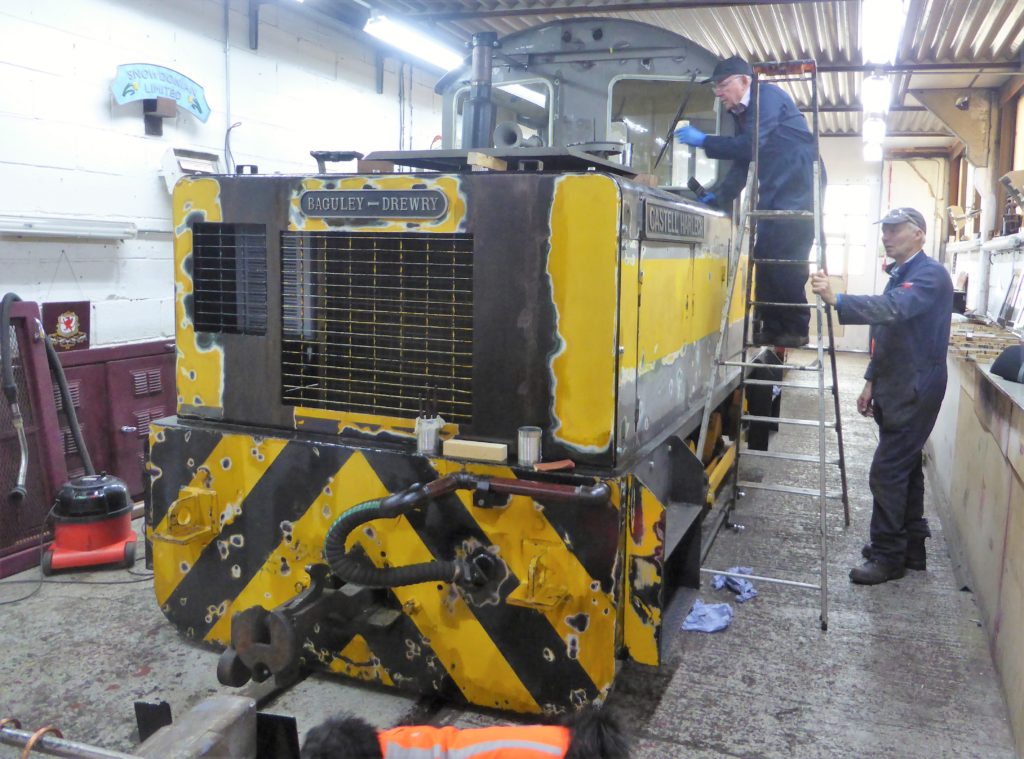 Lots of effort went into preparing the bodywork, cleaning off all the dirt, grease and oil, getting rid of rust and flaking paint before moving it into the paint bay.  Now Lee is busy taping off the windows ready to start the 1st coat of paint.