Lets give a Couple of Volunteer Drivers a Spotlight
Volunteers are the backbone of the railway, doing some amazing work and carry us along with their infectious enthusiasm.  Can we do a regular feature to recognise their value for keeping the customers happy?  Of course, it will rely on readers forwarding their volunteers for recognition – photographs please!
Here we have Andrew Nelms, better known as Rabbit, with Benjamin Abbott in the background.  Lyn, from the Lynton and Barstaple Railway, was visiting us over the Superpower Weekend.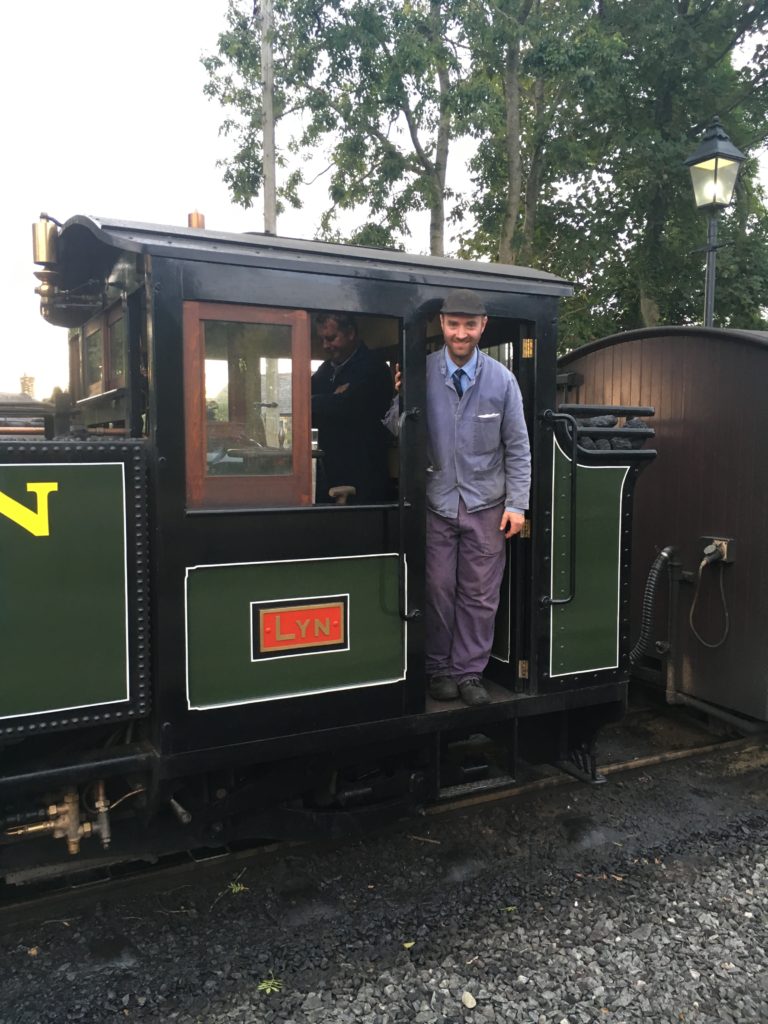 and Ben and Rabbit with David Lloyd George at Beddgelert, waiting to return to Caernarfon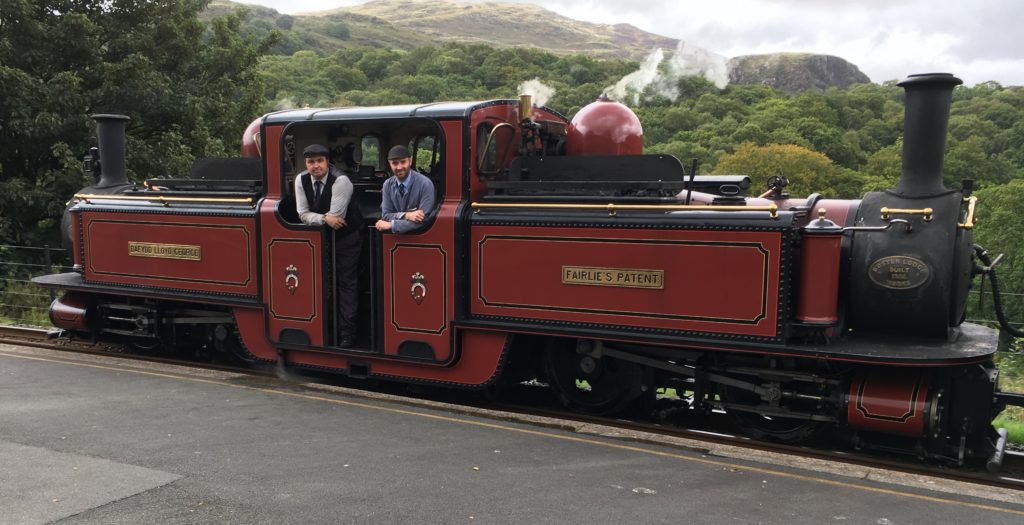 Thank you Ben for the photographs.