Plas Smart – new view from the train
Many hours and bottles of unmentionably smelly stuff was used in cleaning off goodness knows how much paint!

It meant we could put the originals back in place, complete with new working sliding sash mechanisms, it makes one feel that all the effort was worthwhile.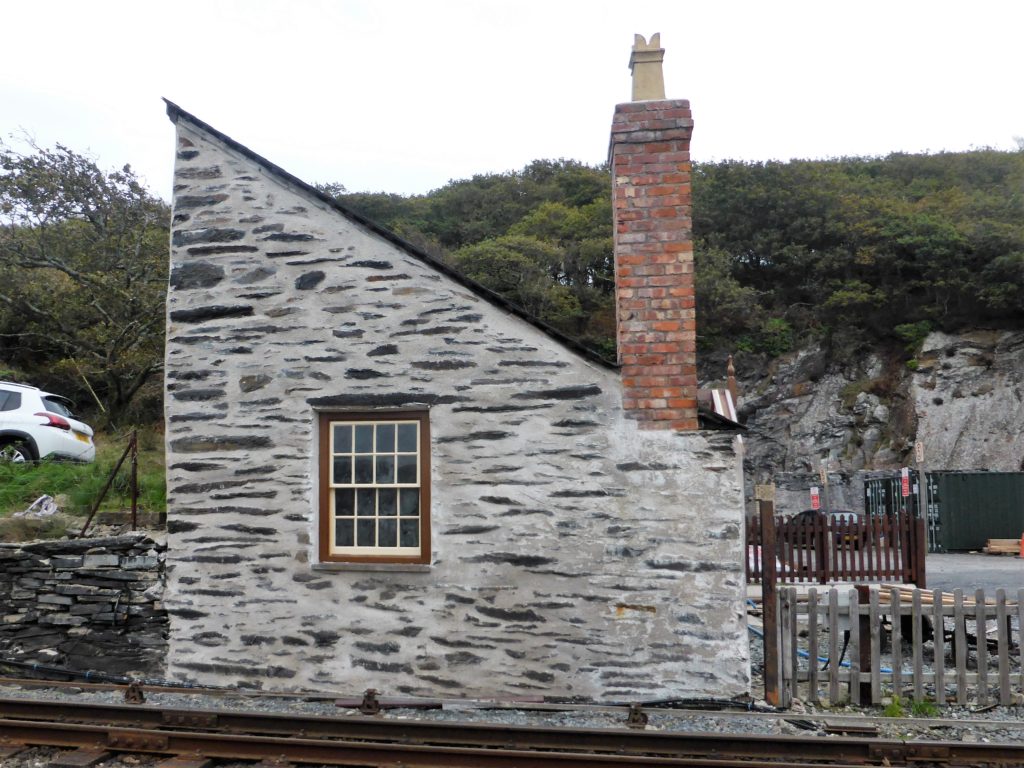 The porchway entrance is new, along with the door frame, built by a couple of students at Dolgelleau College,  and what is great for us is that they are both now part of the HLF programme and doing good work in the carriage works.  The door was the original and  members of Team X did the necessary repairs so that we could fit it back in place and we even managed to get an amazing lock that fitted with a little bit of adjustments to keep the heritage look.