Volunteer accommodation at Dinas
The Cymdeithas Rheilffordd Eryri / Welsh Highland Railway Society's accommodation facility at Dinas, the property known as Station View is now available for use by both Society members and others volunteering on both the WHR and FfR from 1st May 2018.
Bookings can be made via the booking page for on the society's website – whrsoc.org.uk  under Notices to Members
Or otherwise by post to: Volunteer Accommodation Dinas, Cymdeithas Rheilffordd Eryri, Station View, Dinas, Caernarfon. LL54 5UB.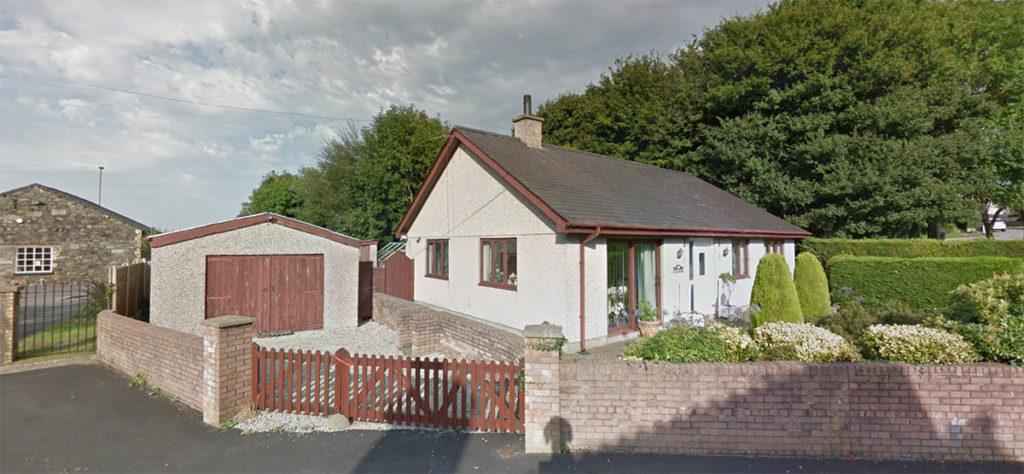 The accommodation comprises: two bedrooms for sharing and one single room; along with shared bathroom facilities; shared kitchen/ dinner and a lounge. Full gas powered central heating throughout as well as fully insulated and double glazing fitted.
Bedroom facilities include single bed, wardrobe, chest of drawers, chair, bedside lamp. Please note that towels and bedding, including pillows & sheets are not provided; please bring your own duvet with sheet and pillow/s or sleeping bag with pillow/s. The beds are provided with a mattress cover only these are to protect the mattresses and not meant for sleeping on directly.
Bathroom facilities include toilet, shower, washbasin and bath.
Kitchen facilities include an electric cooker, refrigerator, electric kettle, microwave oven, toaster, table & chairs, ample cupboard space, basic cooking facilities, basic crockery and cutlery, a washing machine as well as basic cleaning facilities.
Lounge accommodation includes 2 x sofa, 1 x easy chair, coffee table, DVD & video players plus a television type viewing screen (please note that this does not receive television or satellite signals); there is also a gas fire.
There is parking for two cars on-site (additional parking at the rear will be available at a later date) or in Dinas station car park. There is also a 'dirty clothing' facility at the rear of the property.
Facilities for motor homes and camping are not yet available.
Cost of accommodation:
Shared Accommodation Category for RhE/WHRS member
1 Night Share: £ 12.00
2 Nights Share: £ 23.00
3 to 6 nights Share: £10 per night
1 Week Share: £63.00
Shared Accommodation Category for Non-Members:
1 Night Share: £ 14.00
2 Nights Share: £ 25.00
3 to 6 nights Share: £10 per night
1 Week Share: £75.00
Single Room Rate 
Category  1 Night Single 2 Nights Single 3 to 6 Nights Single 1 Week Single
CRhE/WHRS member £ 14.00 £ 26.00 £11 per night £ 70.00
Other £ 18.00 £ 32.00 £13 per night £ 84.00