Horticulture Centre Expansion
Twas on a Monday Morning – the Shed – it came to Minffordd!
A perfect day – dry, sunny and no wind!
On the 26th September we had bare bases

Then the greenhouse went up, followed by the compost areas over the Gigabash Weekend and then on Monday…..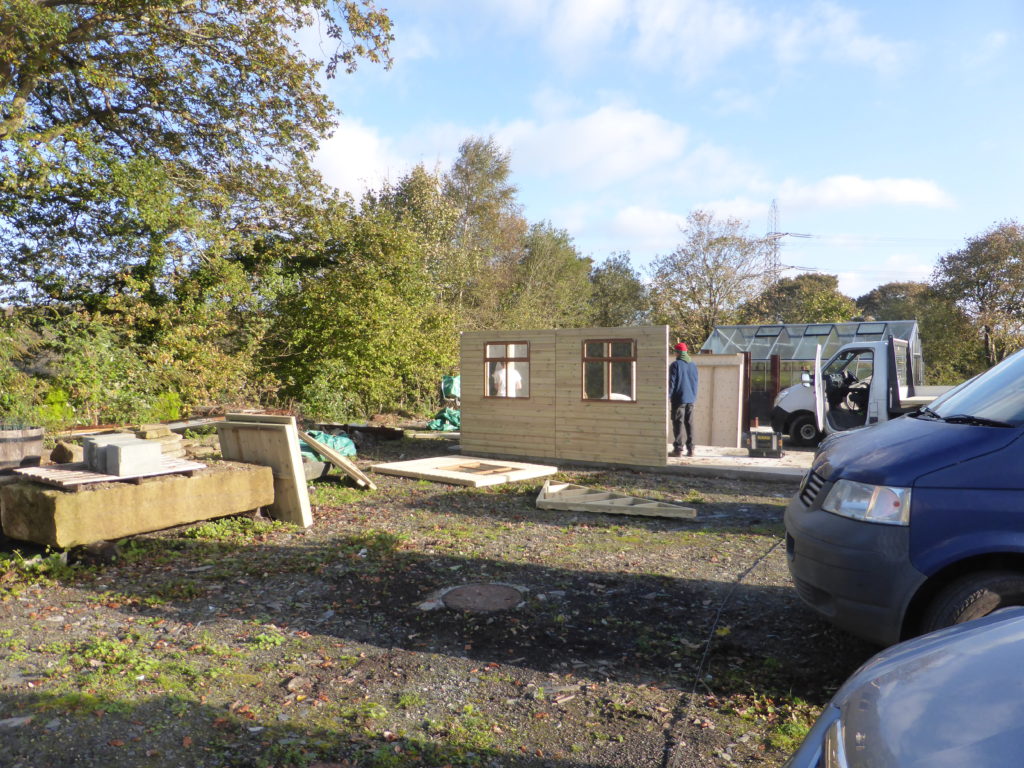 What a difference 26 days make!  By 4pm, on the 22nd October, everything was in place.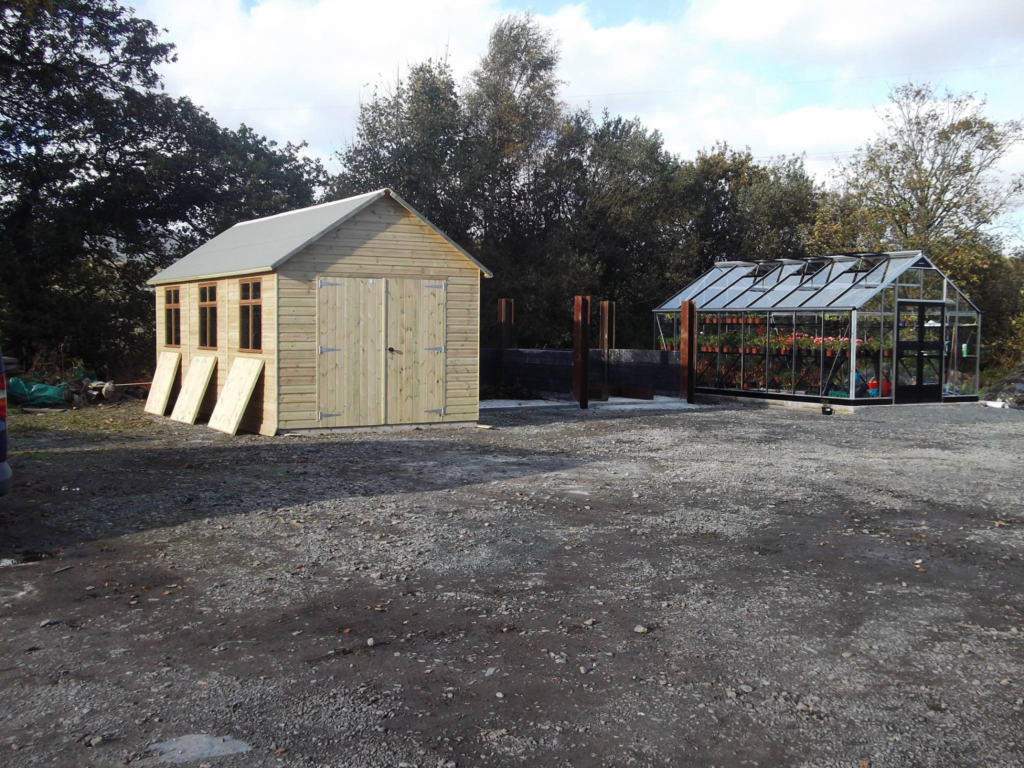 Maybe I'll swap paint brushes for a trowel?