Just when I was closing down for the day – these popped onto Facebook and I thought – why not share them in Inside Motion being as they received a mention in the Den!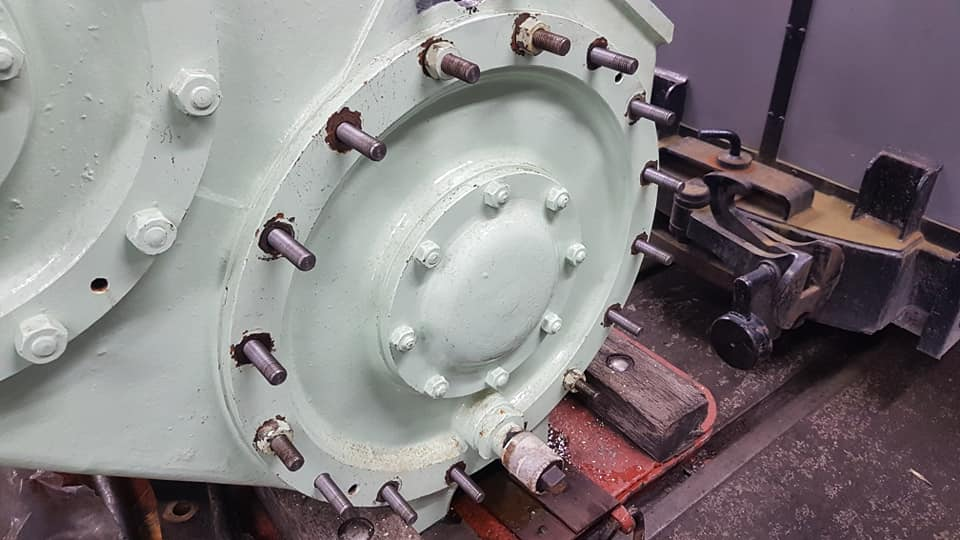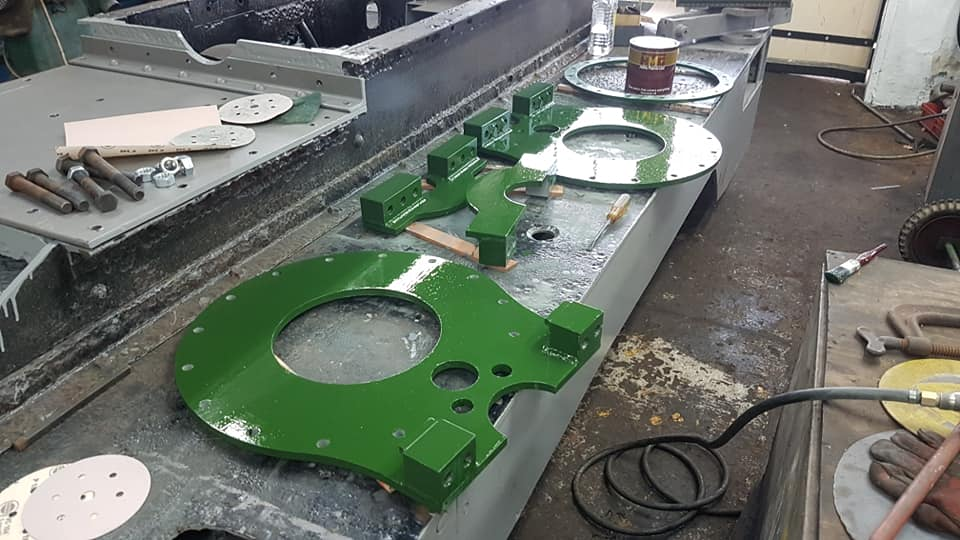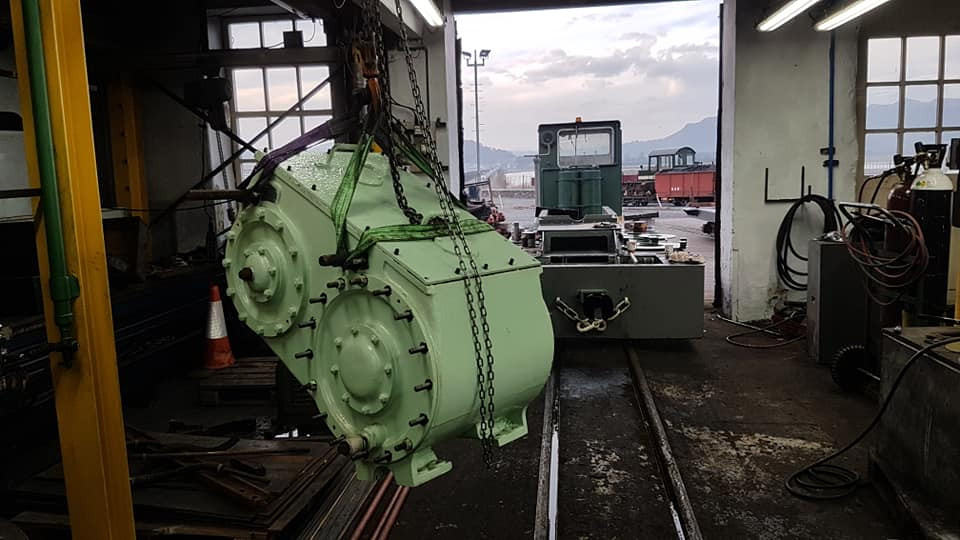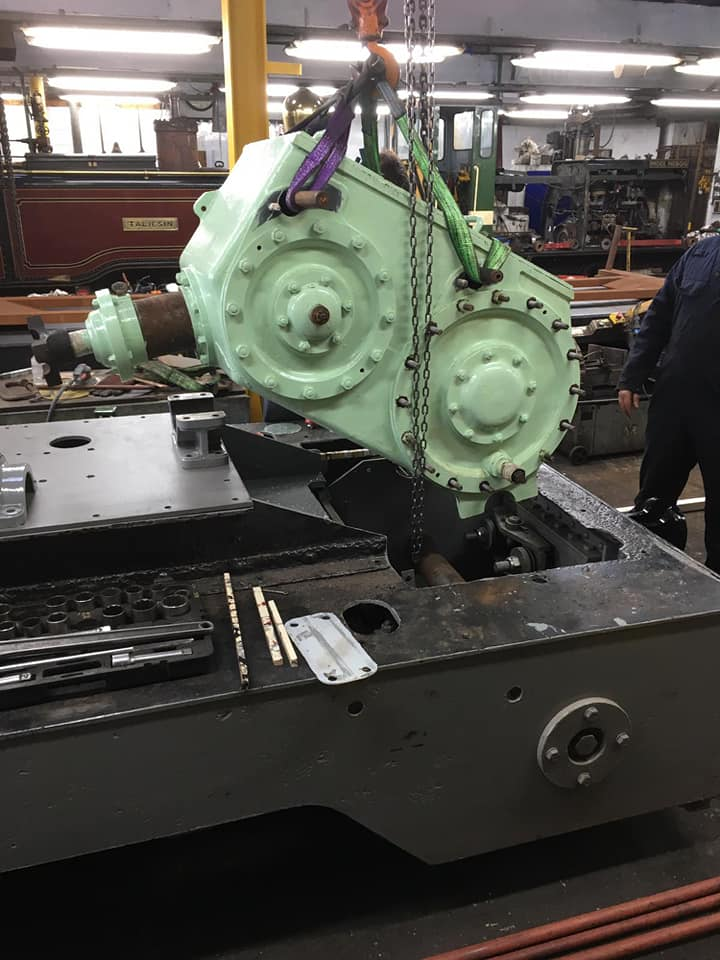 Dropping the gearbox into the frames. The left hand side of the new frame (on the right in this view) interfered with the front coupling dragbox by about ¼", so this will have to be machined off before we can have another attempt at fitting.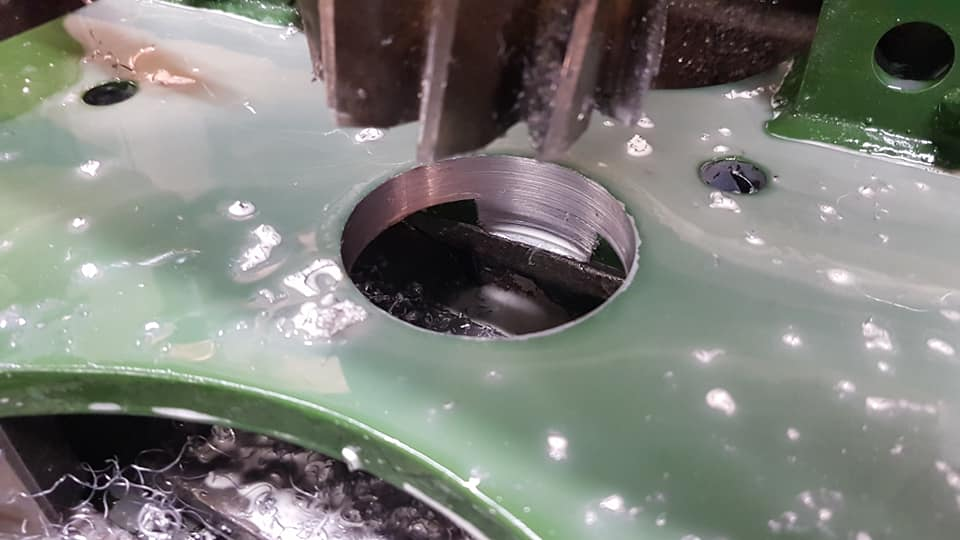 The spacer ring and frame plate were bolted together, and we machined through the hole to ensure it all married up together.