Ravenglass Carriage- ready to go!
It was nice to get into the workshops and see the Ravenglass carriage all glassed up and ready to go.
The finish is so good that I had a problem getting this photograph with all the reflections in it!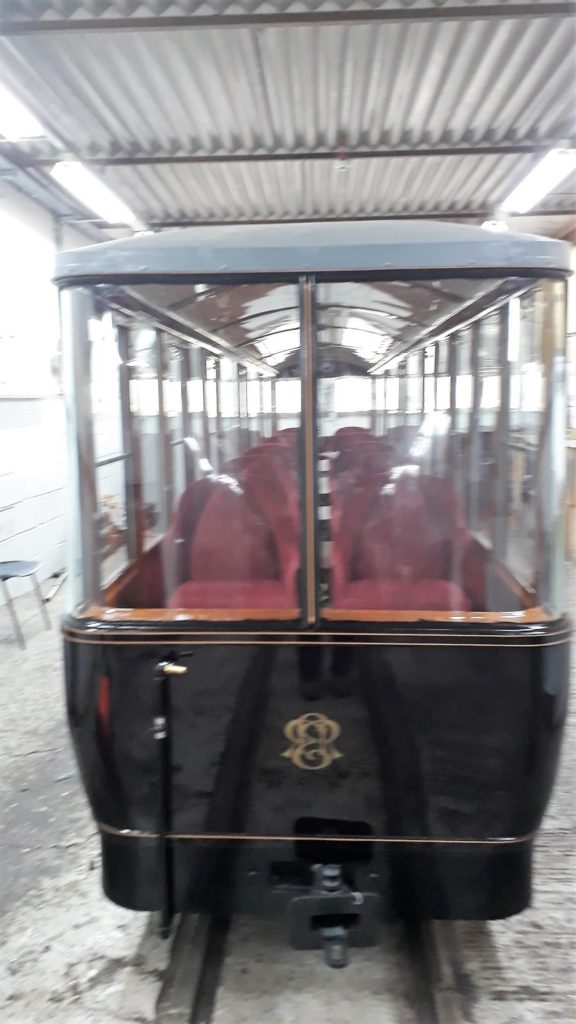 As I left,Glenn was clearing off the remnants of black paint so that the seal round the windows is tight. They are going to love a journey in this next season. If anyone is out that way then, send me some photographs of people riding in it please!