Sharing my Paint Workshop at Minffordd
It was great to have company today at Minffordd Yard
in what is popularly known as Carol's Paint shop. Keith Holland asked if there was enough space so that he could lay out and treat the slats from the seats from Welsh Highland stations.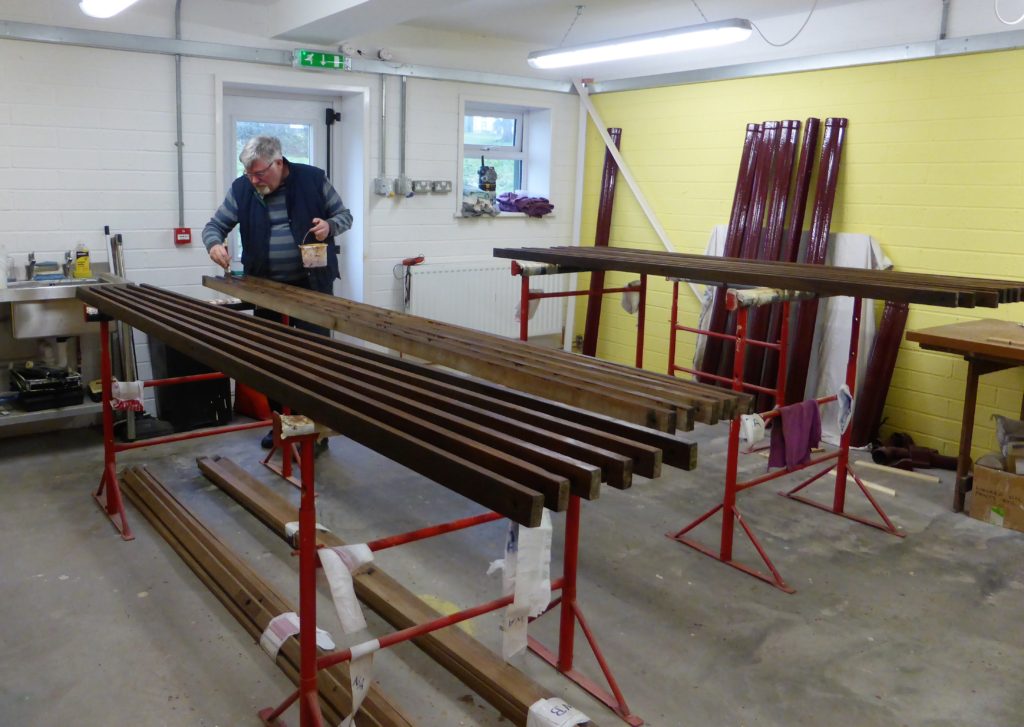 It is warm, bright and spacious and as work had been completed on all the boards, guttering and fall pipes for various buildings moved out of the way, there was plenty of room.
We painted to my music from the 60's – which fortunately Keith enjoys – tough if he hadn't. Once I had finished varnishing the doors for the Harbour Station Offices, I stayed and worked on the slats for the seats at Tryfan Junction. Makes a nice change for Bonnie and I to have company whilst we worked.