Another day out on track, Sunday the 10th March saw Bonnie and I joining the White Rose Gang on the train to Dragon / New Moon / 2 Trees… take your pick!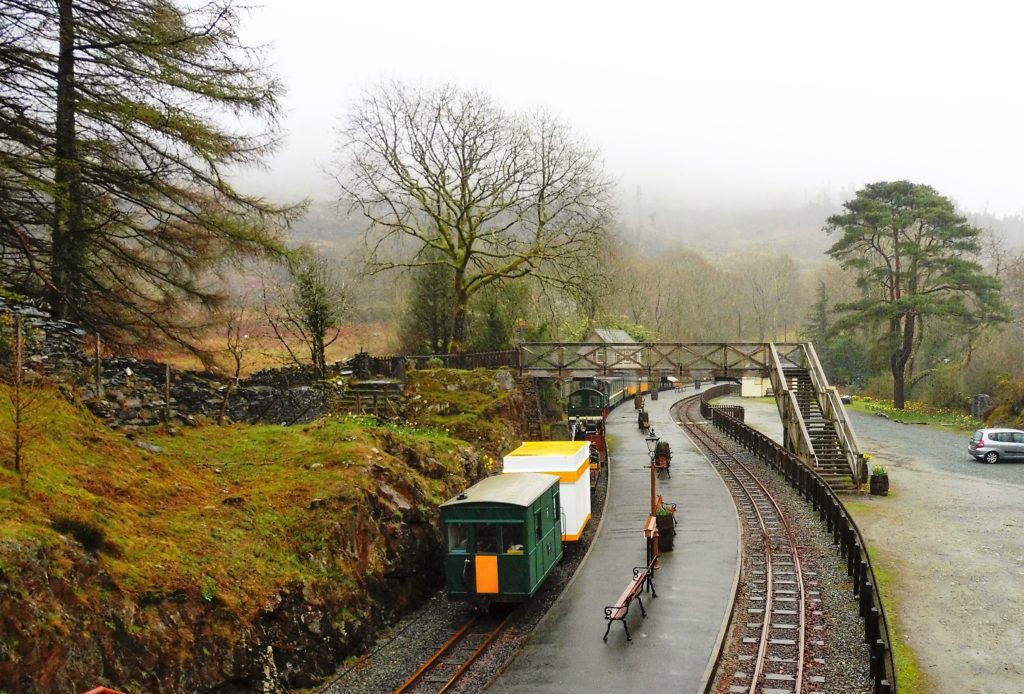 we started on a cold and very wet morning at Tan y Bwlch – not with Van 51 but the train in front with 1111 – good mess facilities and space to spread out – although there was only 6 of us and Bonnie of course.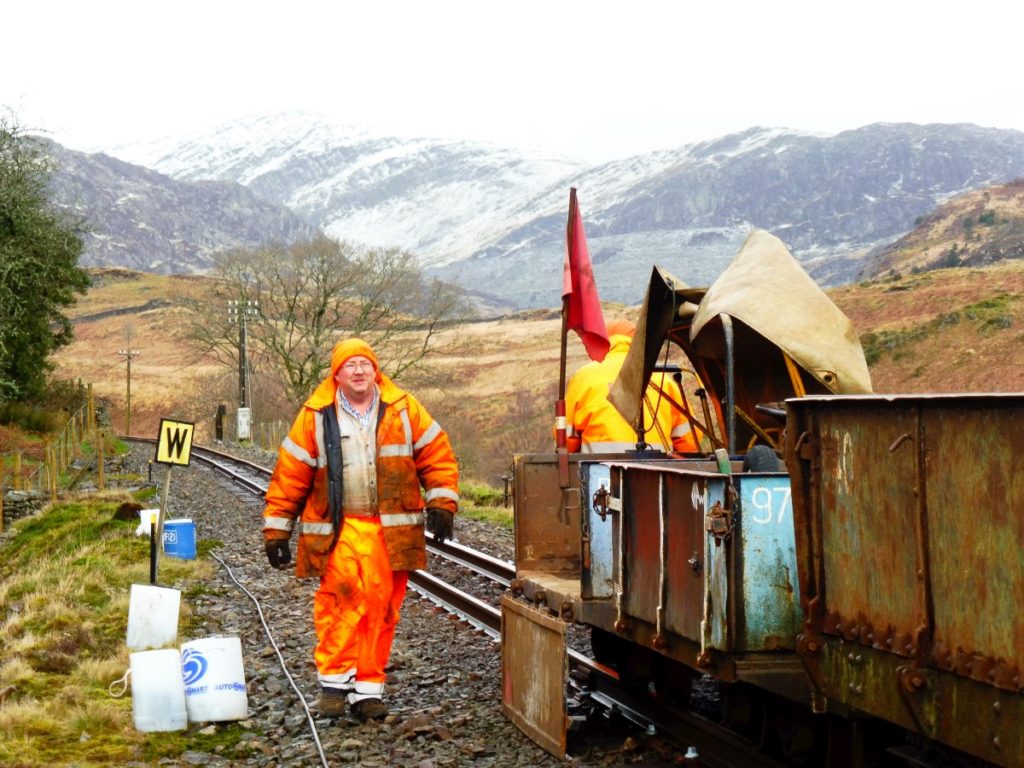 As you can see, there was a lot of snow on them there hills but we make them tough in Yorkshire….!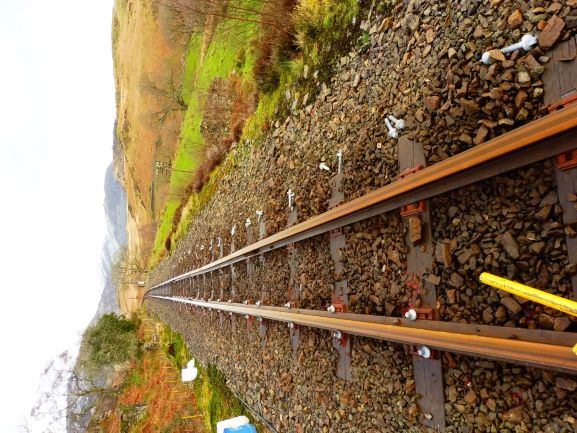 This is not an optical illusion – no amount of work on this picture will get it to stand up! This is the length of track the team wanted to get finished today.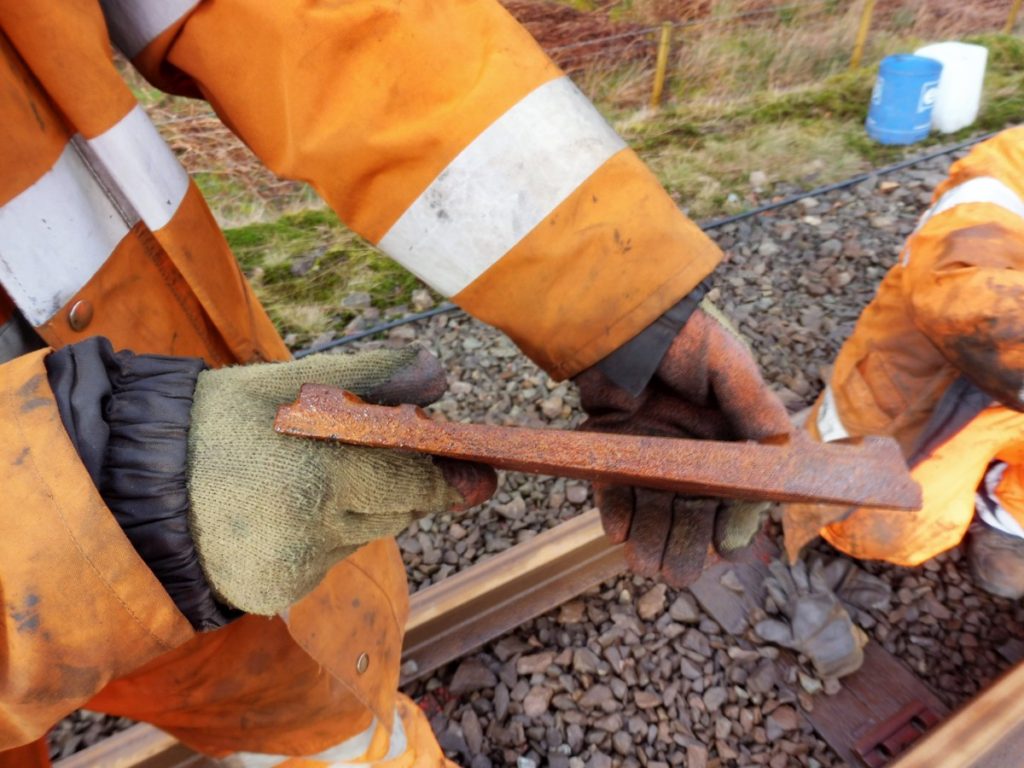 By replacing the old plates with the new one, as shown above by Ian Andrew, they will tilt the rail slightly but allow a more even wear on the rail, that will expand their life expectancy. And – just in case you are wondering, they are embossed with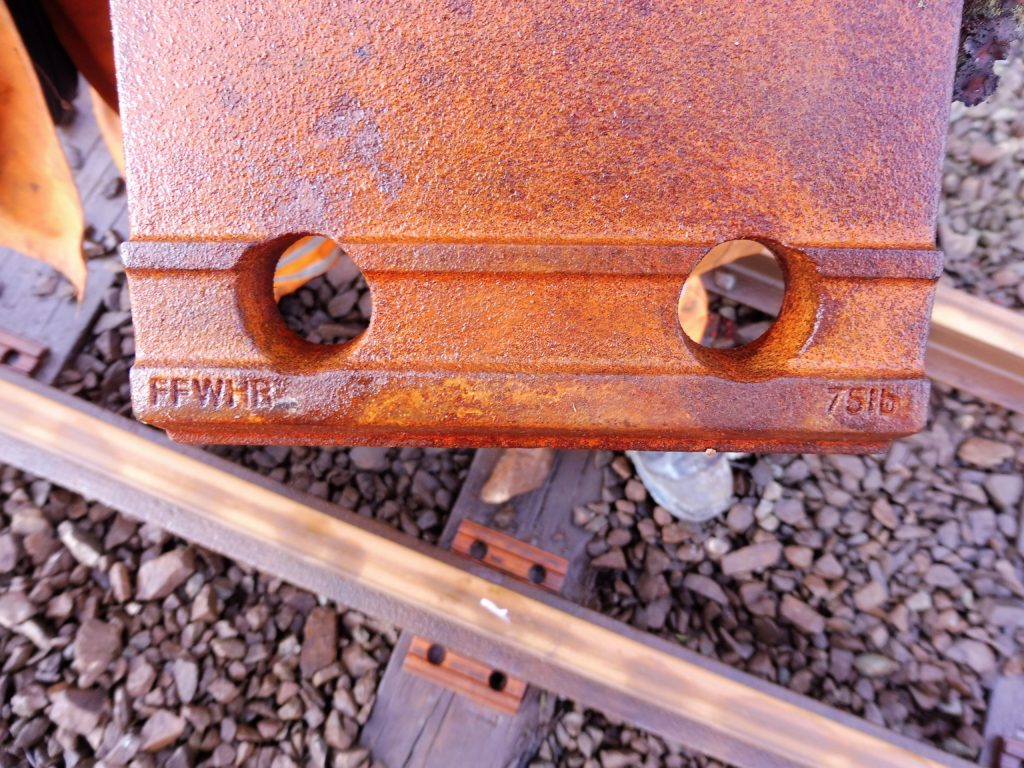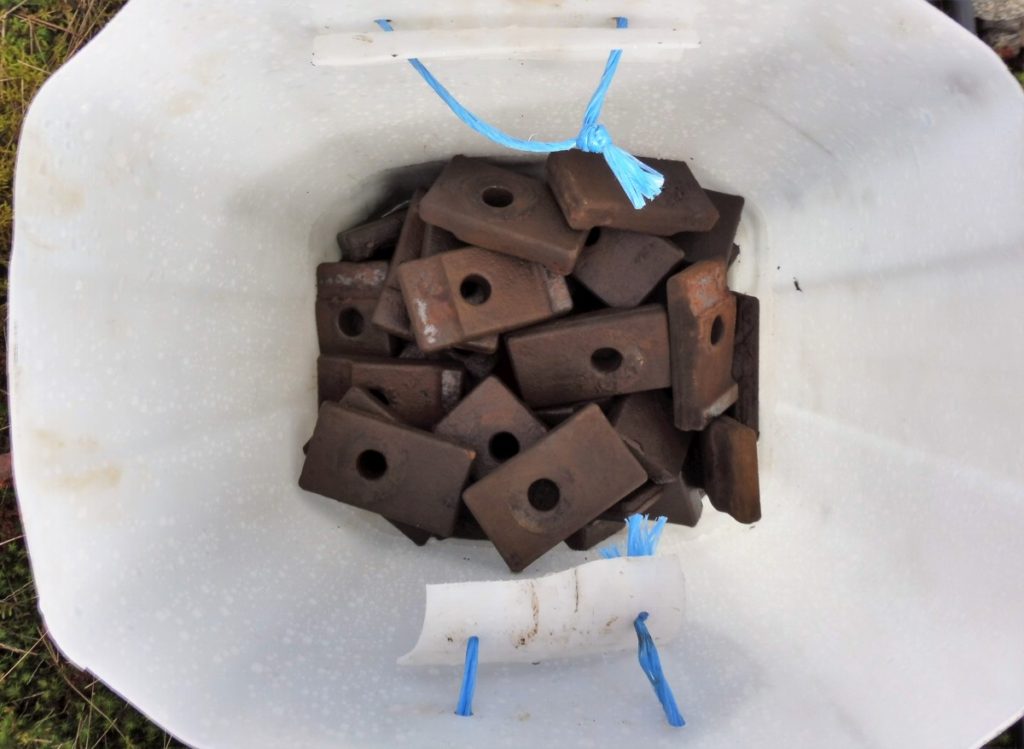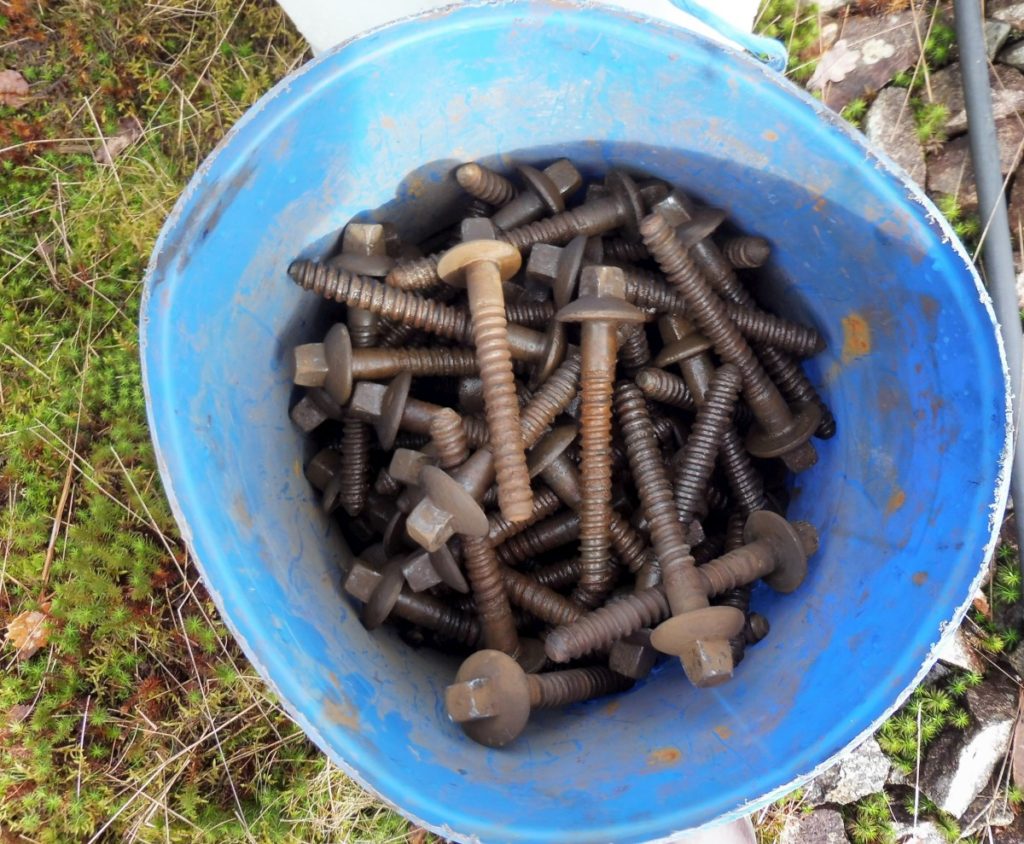 Nothing is wasted as these bolts and plates will have new homes with a couple of Railways such as Ravenglass!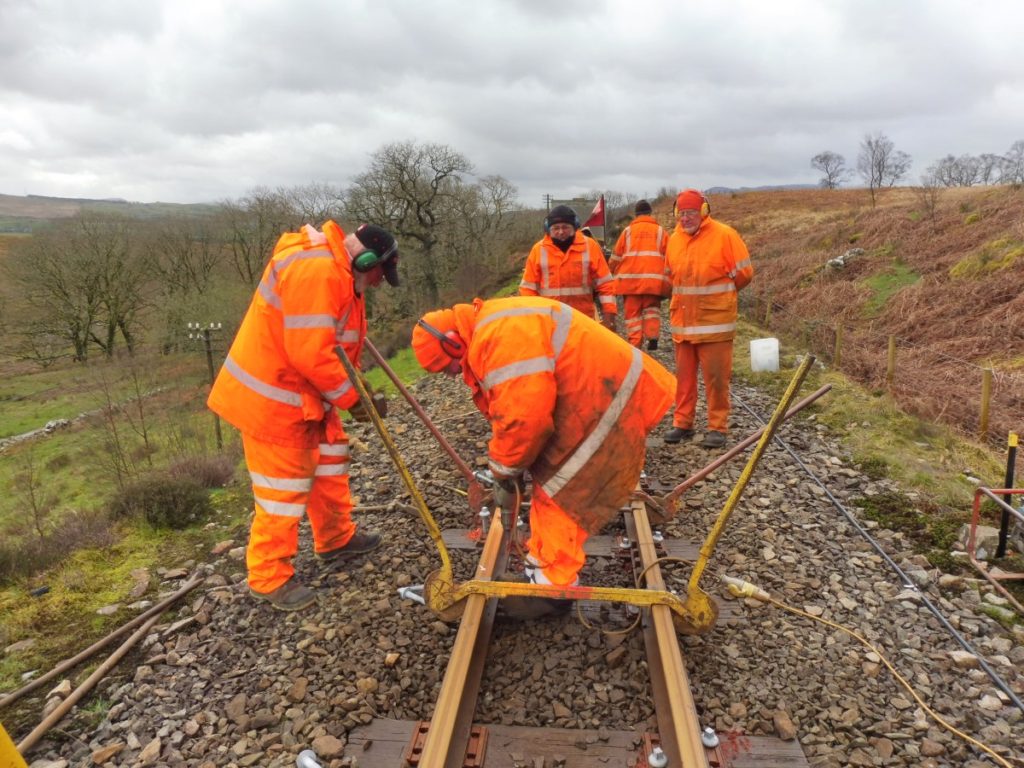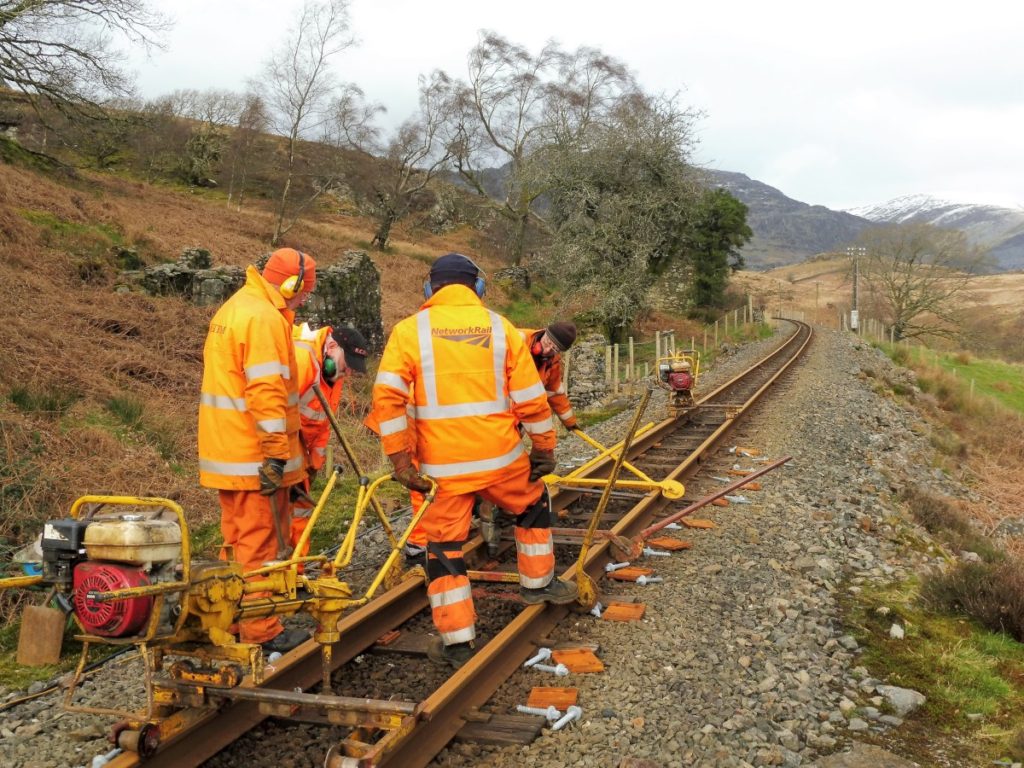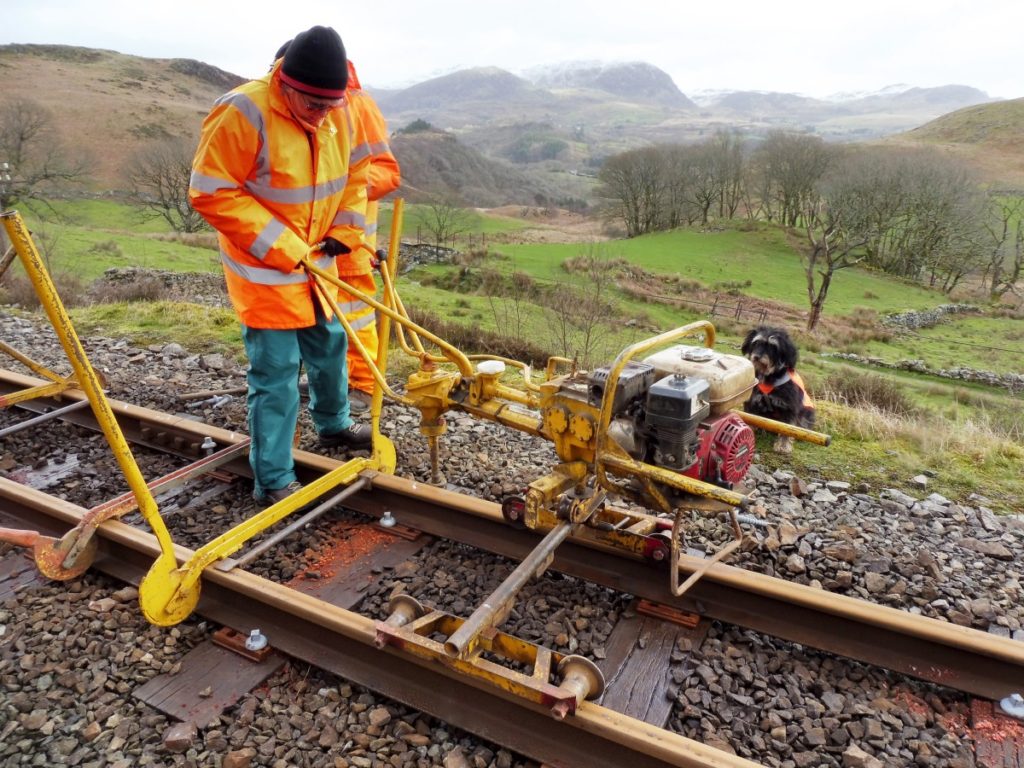 A lesson from Ian and my trusty supervisor watching on, I had to have a go! Not that good at it as I don't have the muscle power but I did manage a couple!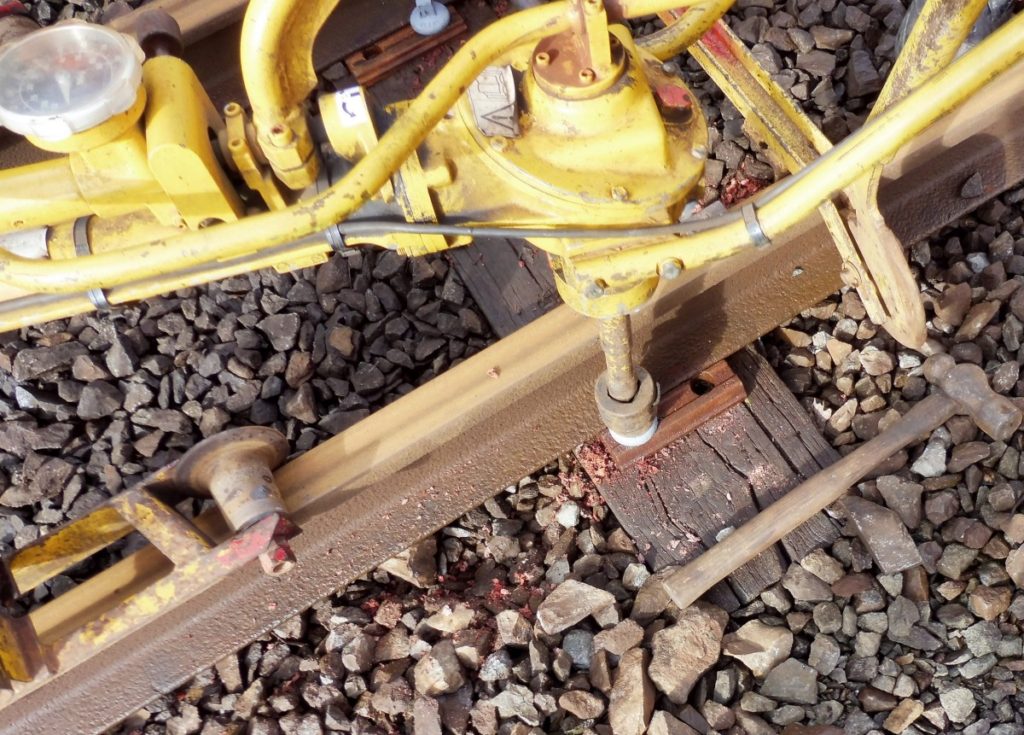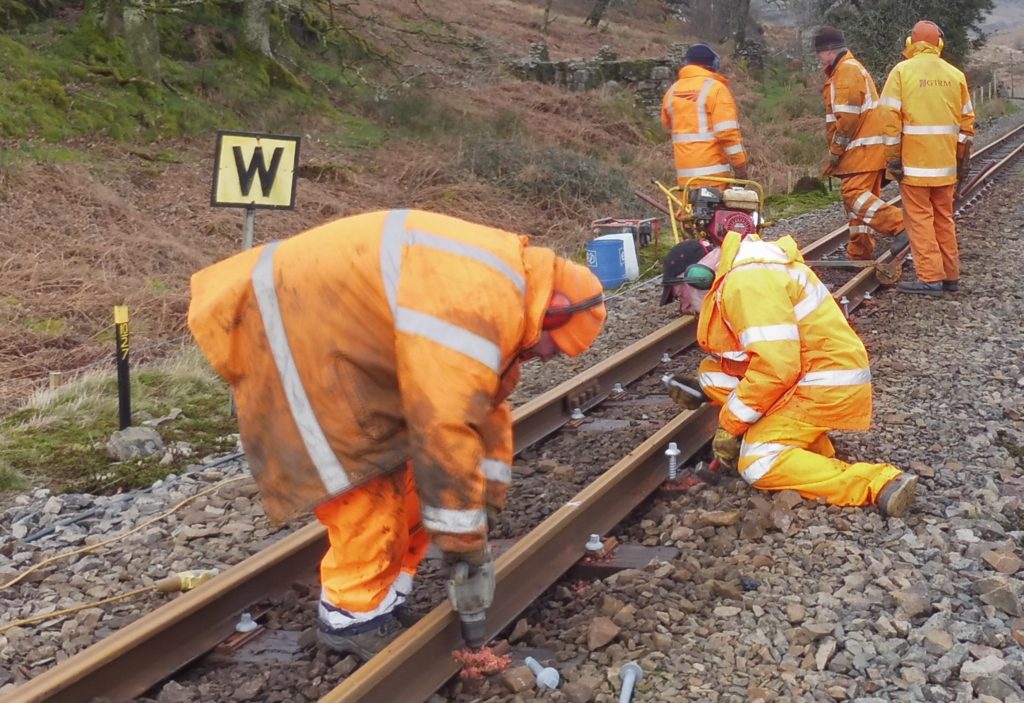 Team work is the name of the game – taking out the bolts, jacking up the track up to remove the old plates and slide in the new ones, drilling the sleepers ready for the new bolts – powering in the new bolts etc…did you know this section of timber came from Australia?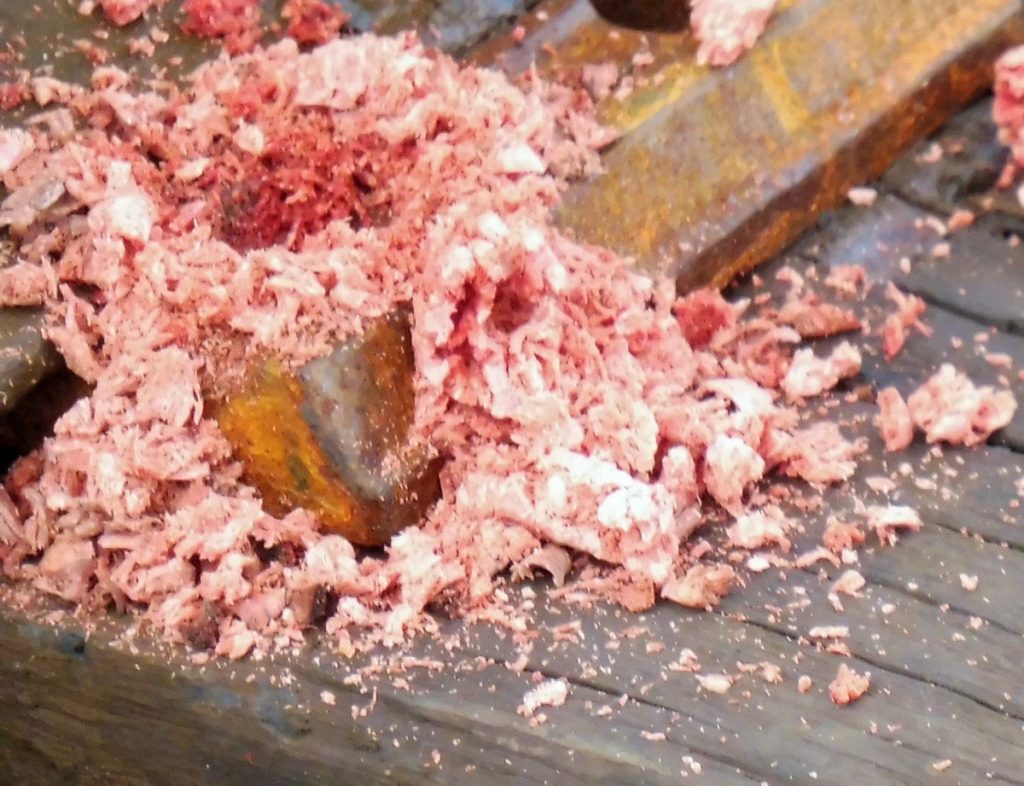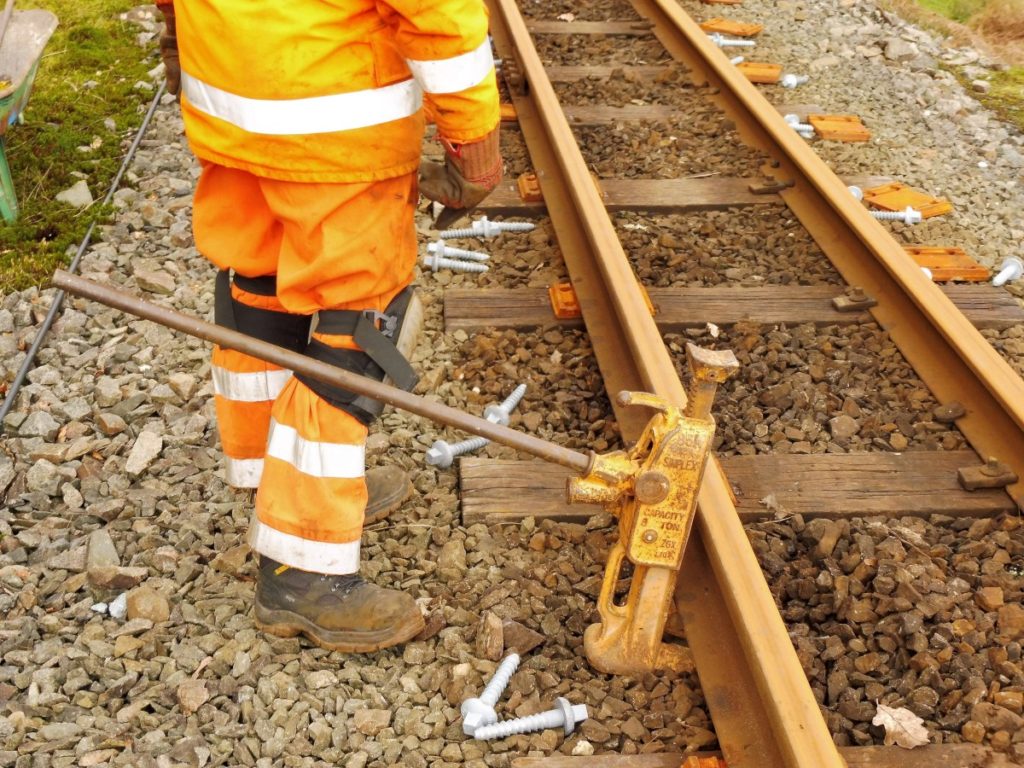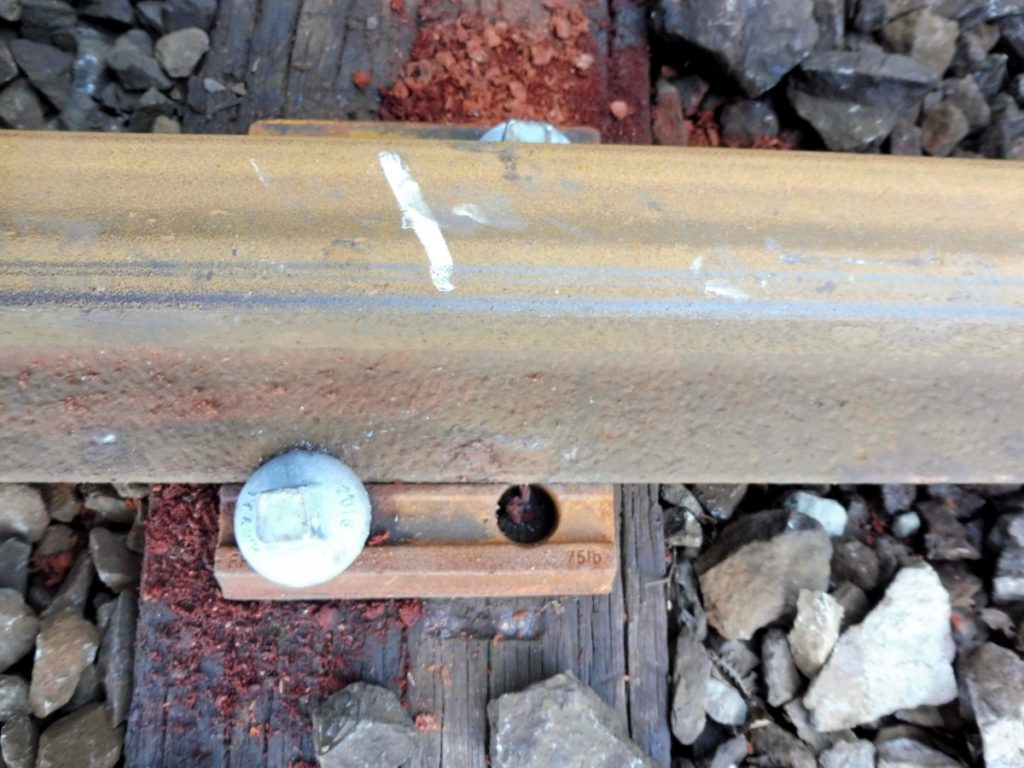 The finished job. You can actually see how the wear on the rail is on one edge.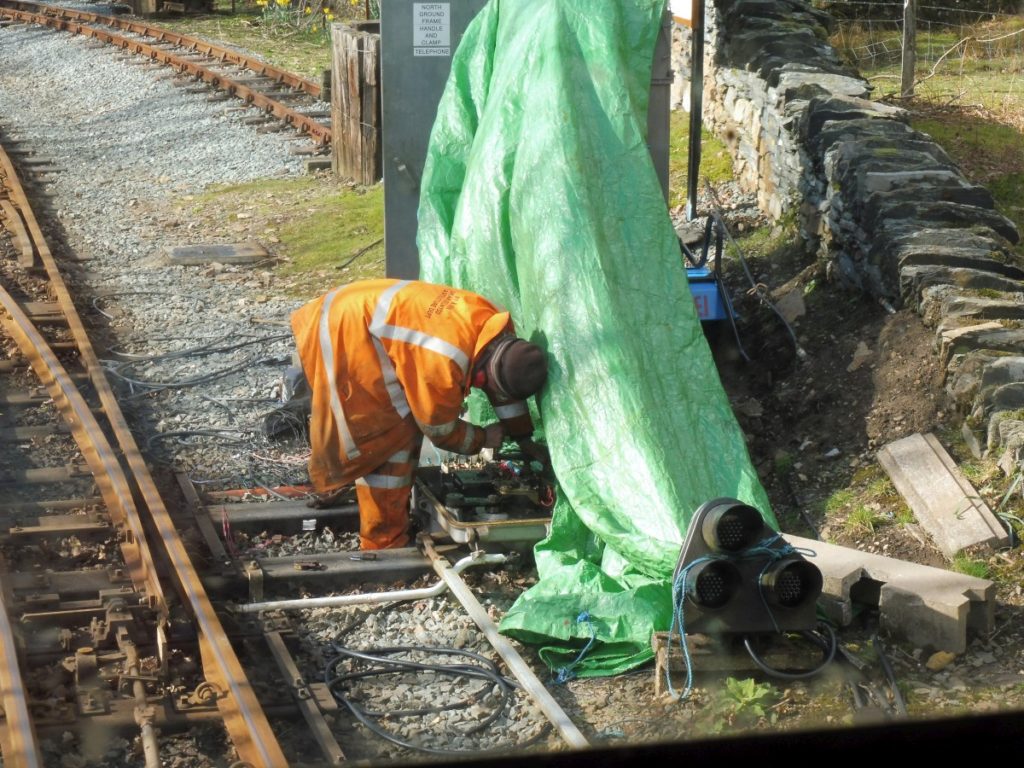 A big thank you to the team for allowing Bonnie and I to join you for the day. Anyone who would like to join, this small but very friendly team, should contact Ian Andrew at iandrew@ffwhr.com