Caernarfon Track Completed -Handed Over to PW!
A credit to the staff and volunteers who worked hard through all that mixed bag of weather that was thrown at North Wales this winter. A big thank you goes to John Williams for keeping me supplied with photographs.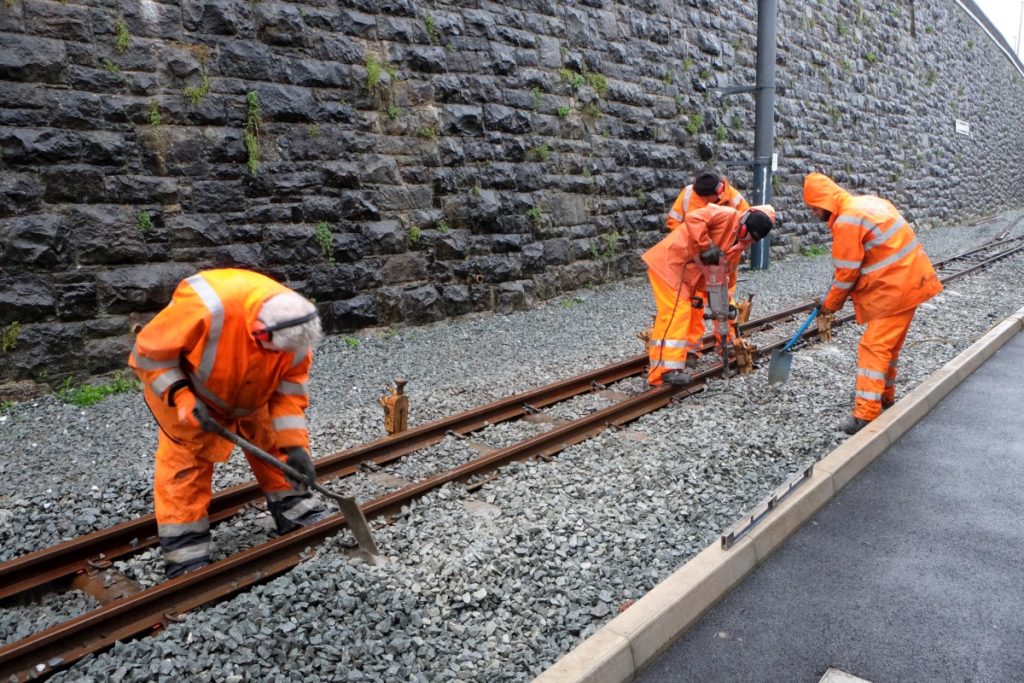 Back breaking work, shifting the ballast into place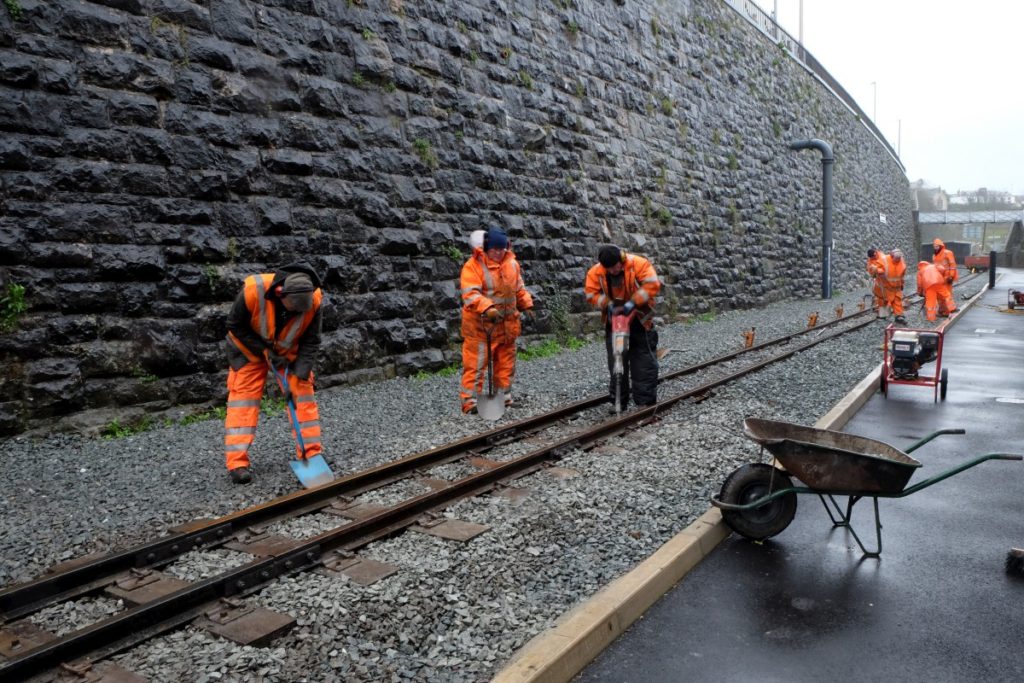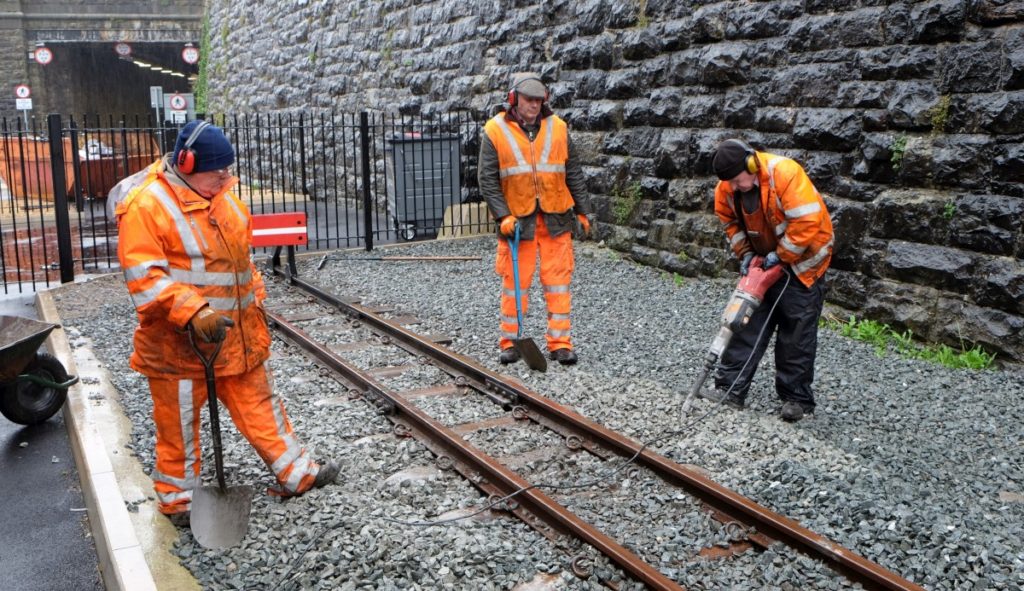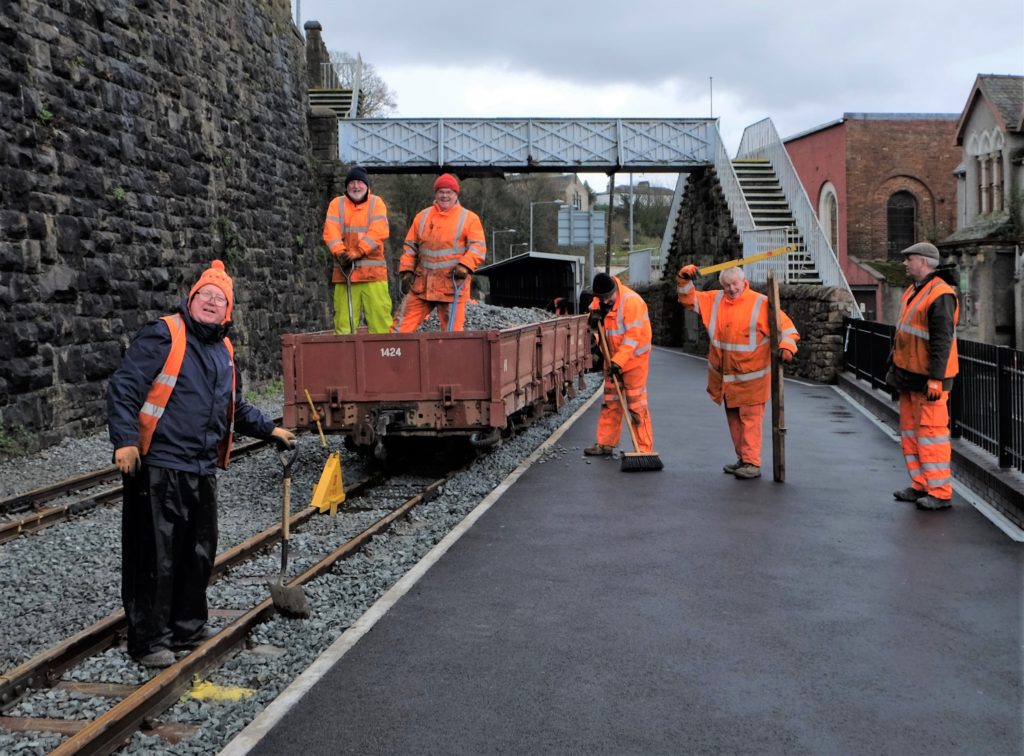 Such a gang of happy chappies – Dafydd looks well pleased!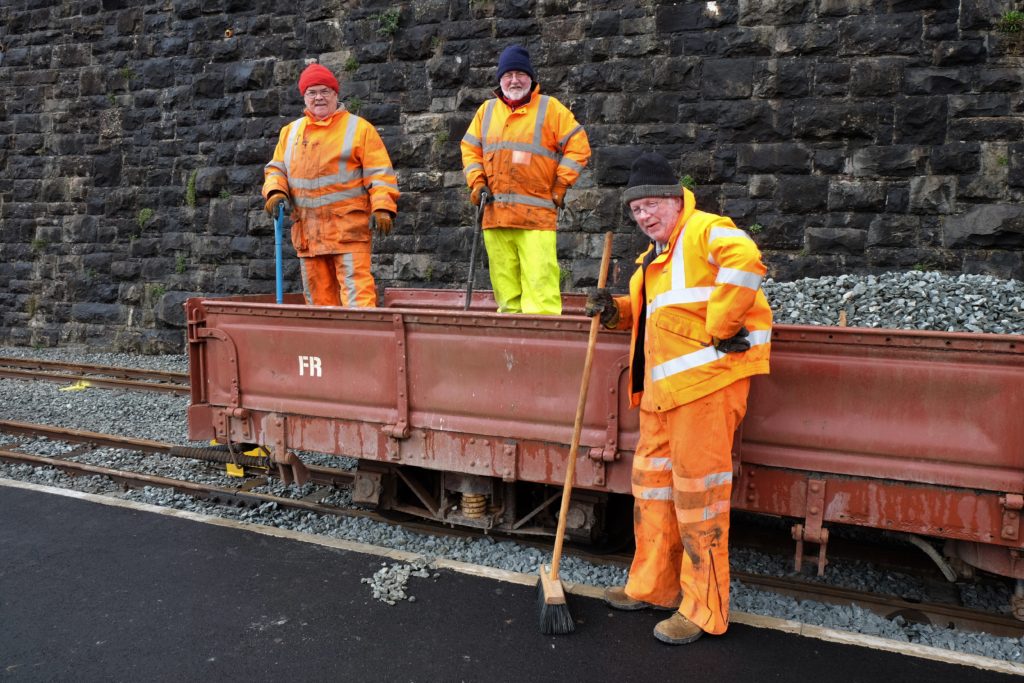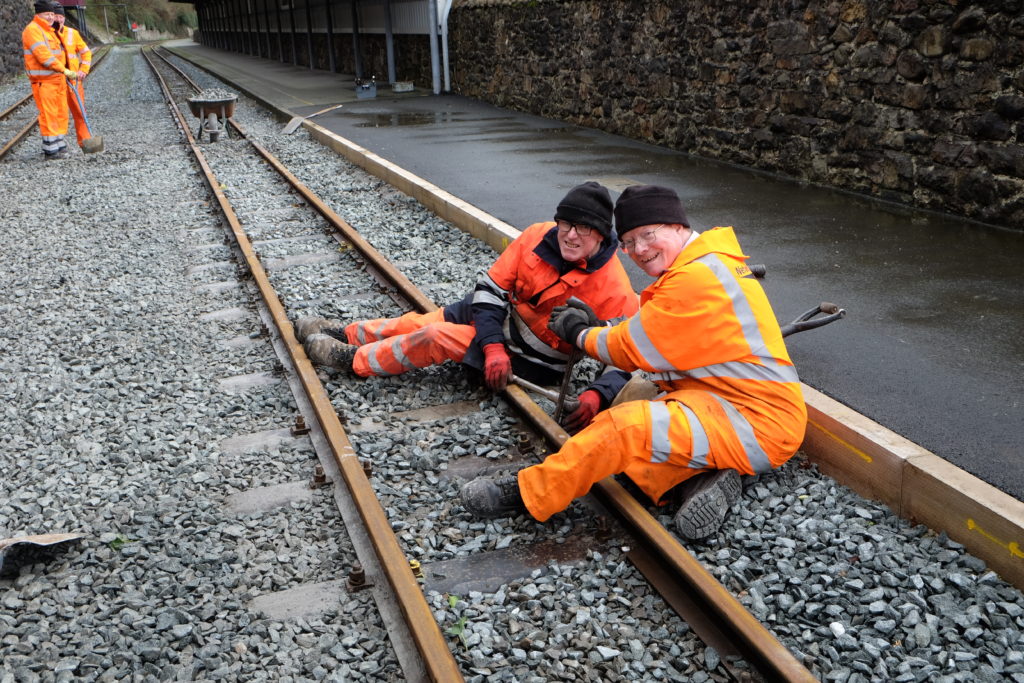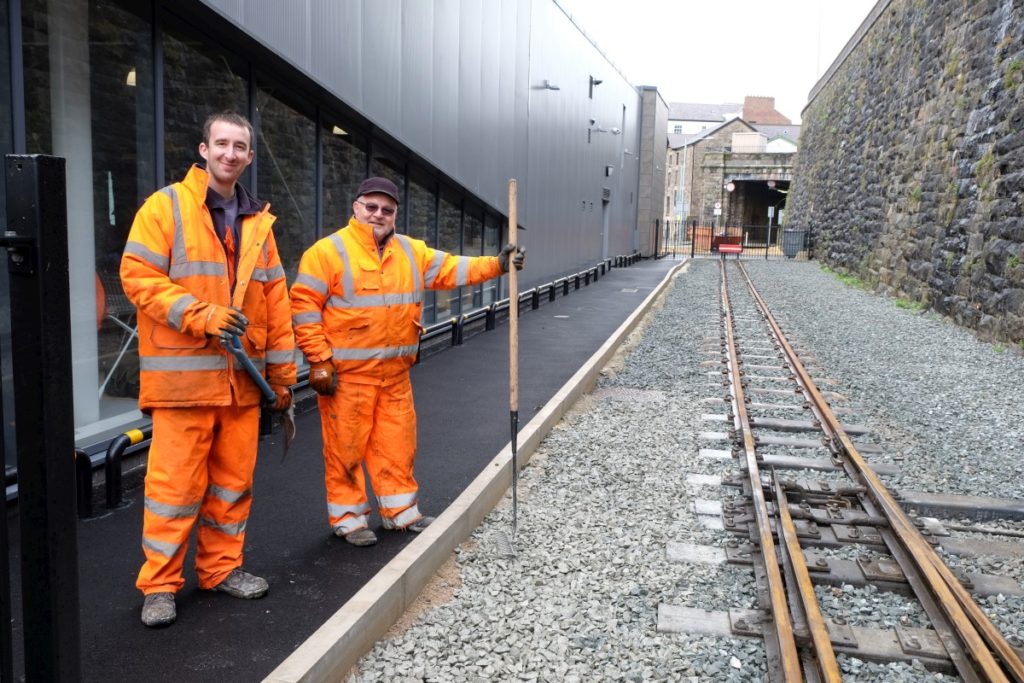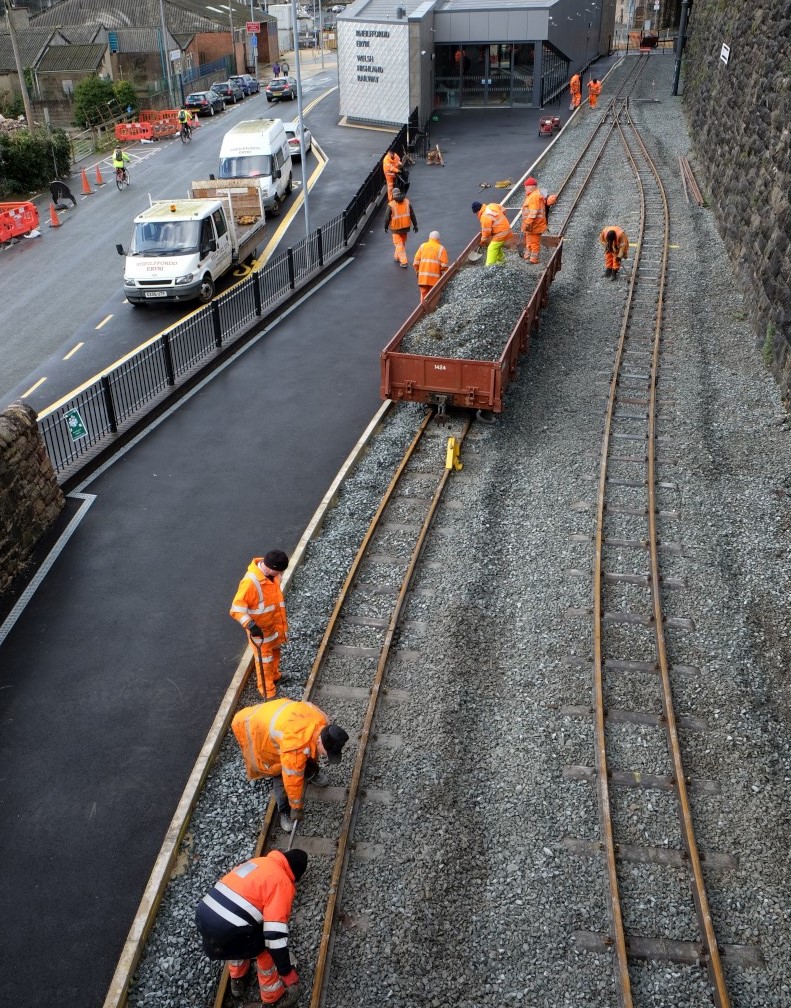 Final ballasting before handing over to the PW – looking forward to pictures of the first engine pulling right up to the new station!