Thank You Bob Zeepvat for the update and photographs: March 9-15 saw ROWG returning to Boston Lodge, where they completed laying Roads 13 and 14 into the enlarged Carriage Shed.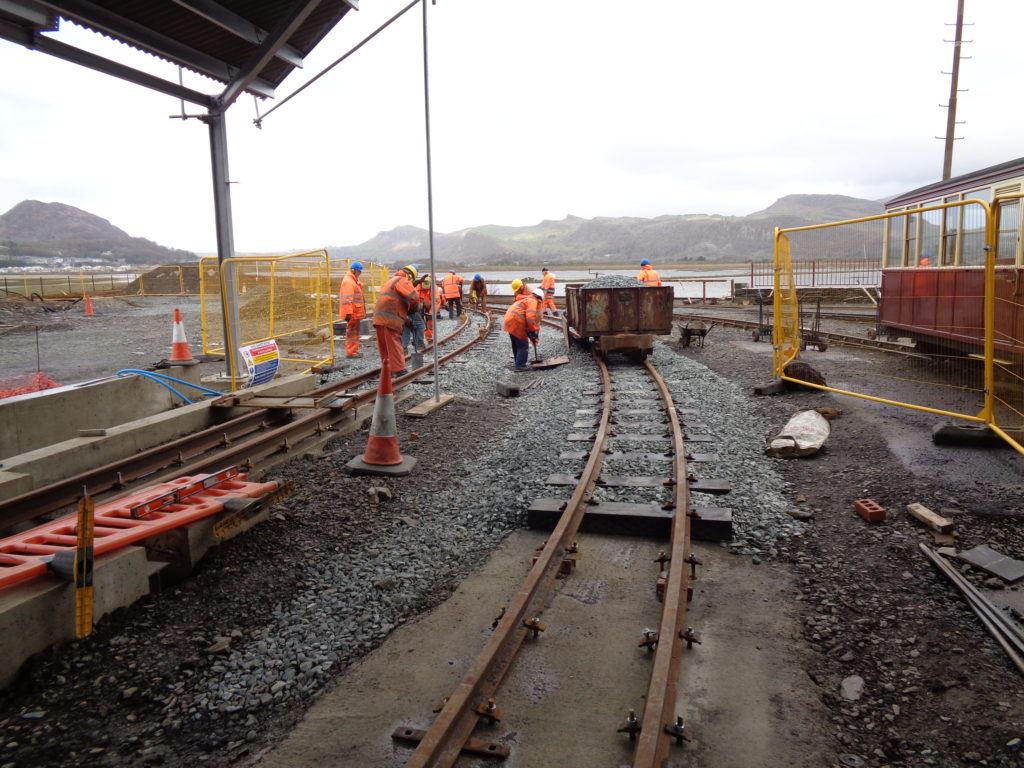 As well as several panels of conventional flat-bottomed, plastic-sleepered track, the work involved drilling and bolting track direct to the concrete base of the shed, so it can be eventually encased in the shed's concrete floor.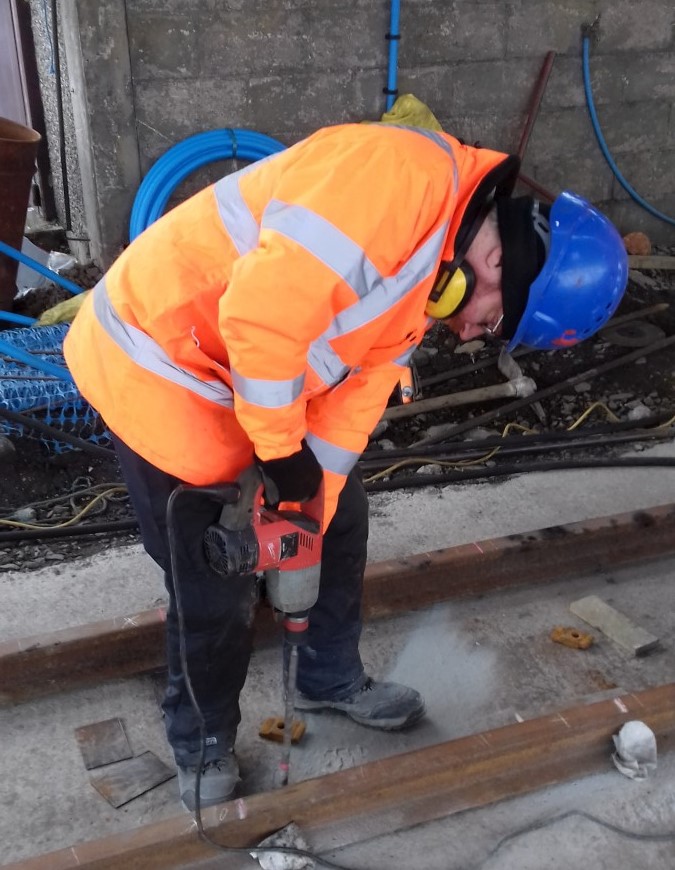 Also, final levelling and packing was completed on Road 10, to the rear of the shed, and bases for point controls were excavated at Pen Cob. During the week, members of the gang were also despatched to assist the permanent staff and HLF trainees with track maintenance tasks at Tan y Bwlch Station and above the spiral at Dduallt.
Our next working week is 18-23 May. If you fancy a few days in Wales working on the track, come and join us!