A surprisingly impromptu working party took place yesterday! My thanks to Bill for the pictures and Bob for the text!
I had a spare day and turned up to ask Robco if I could assist with anything, and he put me onto completing the polishing of "Lilla's" tube ends. Next Cedrick Lodge said he was expecting a firing turn but found himself spare, so joined in. Then Bill Edmonson arrived with a new man called Keith, who is a long-experienced fitter-driver at Llanfair with loads of experience of retubing boilers! So while Cedrick and I finished the polishing, the other two started sliding tubes in; this went ahead without any trouble.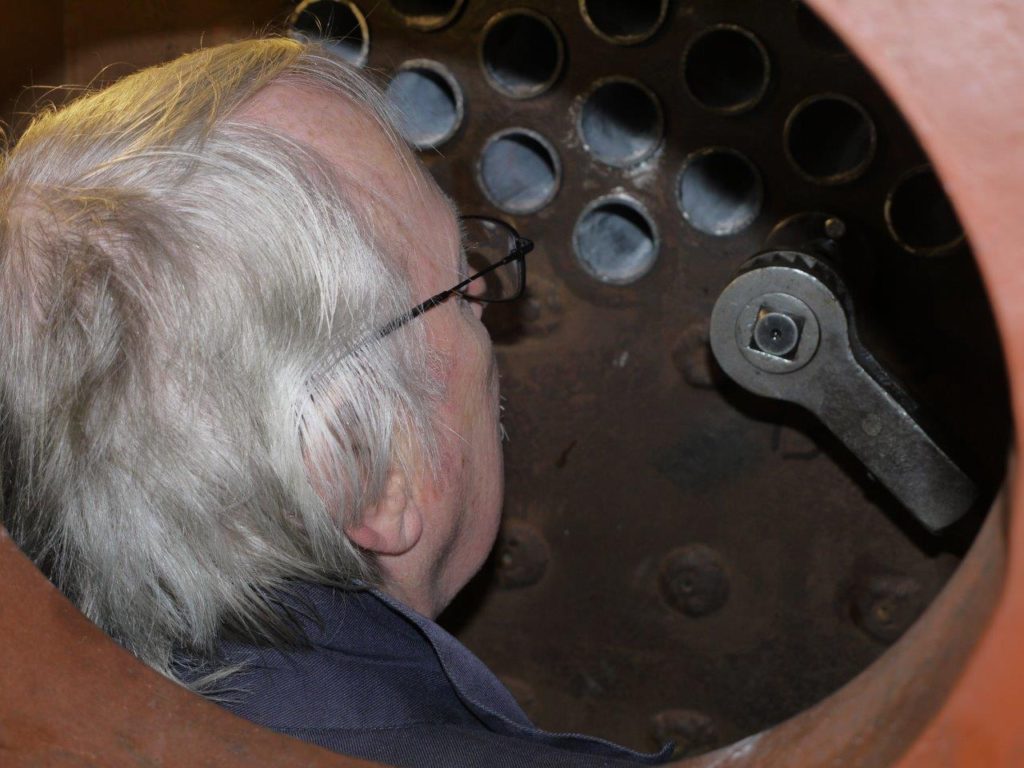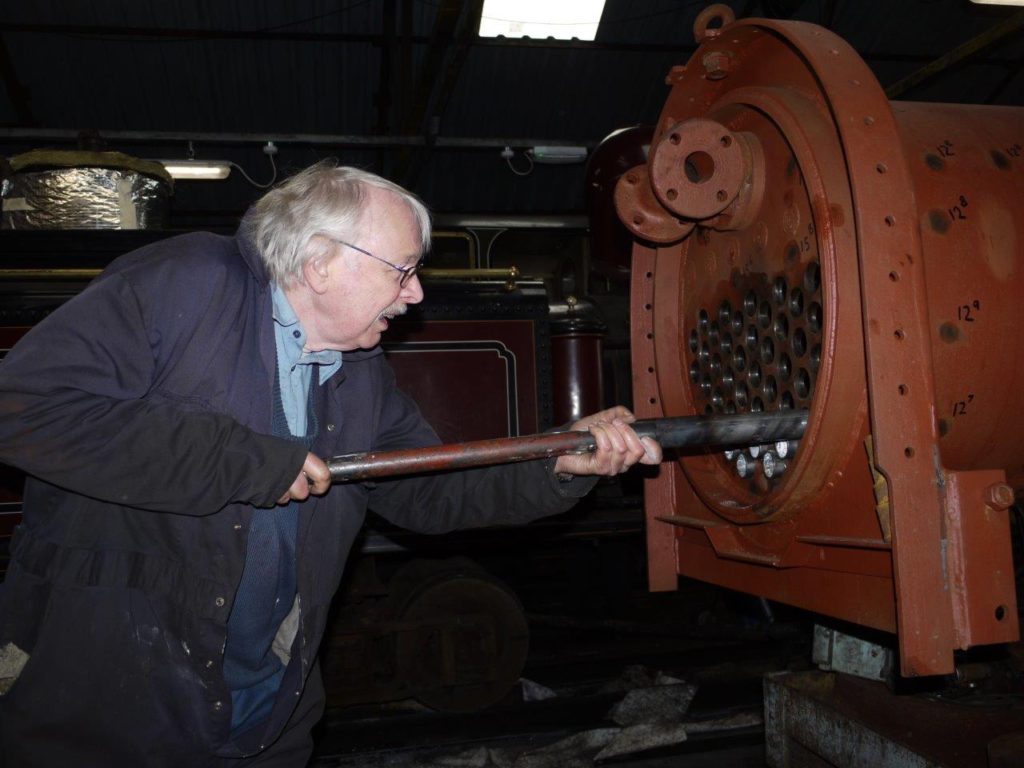 By the end of the day all tubes were in the boiler and all but about 10 of the 45, initially expanded by hand at the firebox end; with a 1/8″ standout there (leaving c. 3/8″ at the smokebox.)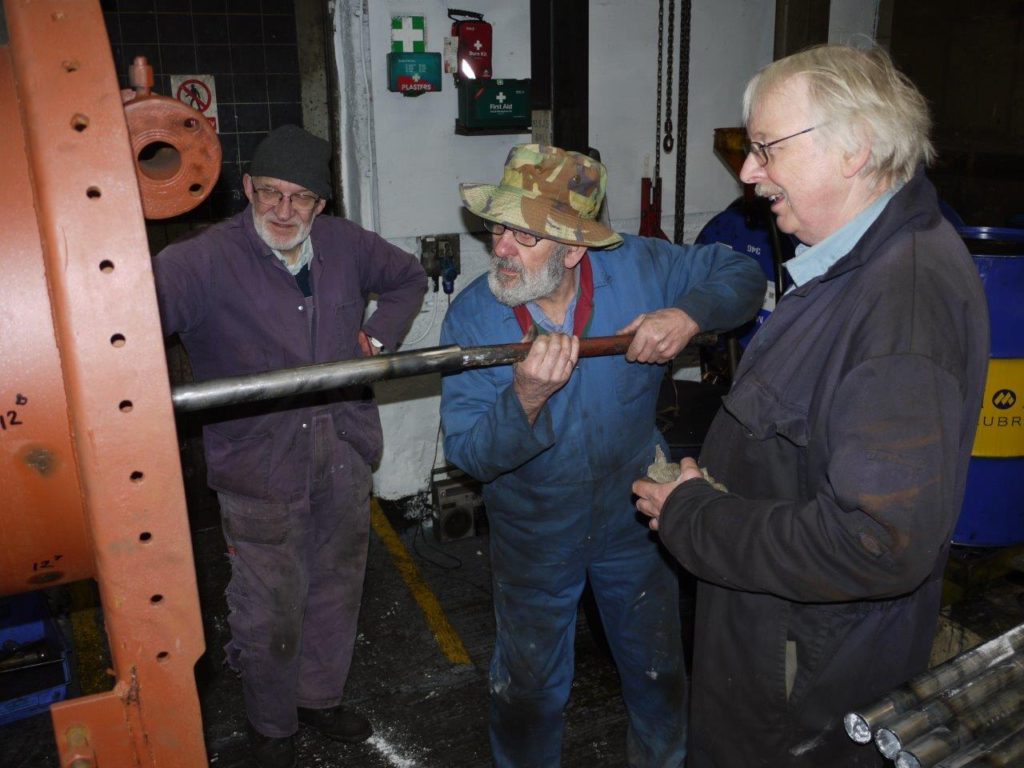 I continued Clive's work of fitting blanking plates ready for the hydraulic, incl. making a new one and adapting another for the water gauge openings.  All plates were fitted except neither works staff nor me could locate a curved plate that had been used to blank off the steam turret opening on the boiler's first hydraulic.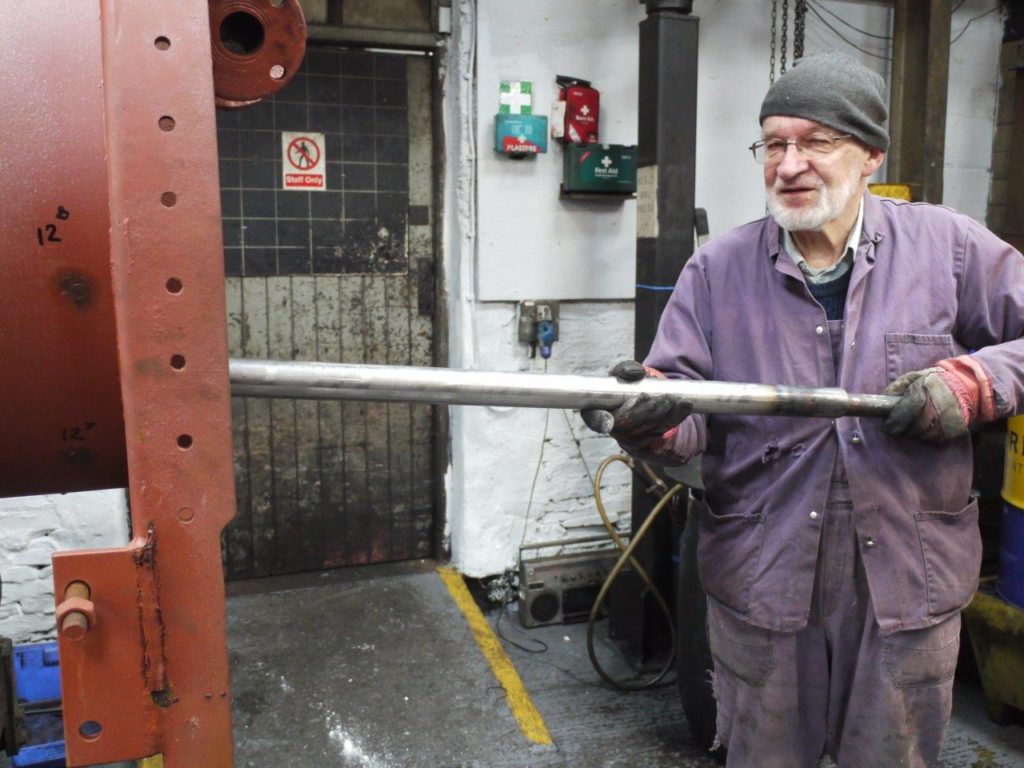 So one will have to be made, contoured to the firebox outer wrapper's top (5/16″ plate would do for this.)  I made a rubber joint ready for this but could only find 6 of the 8 setscrews that fit the turret to the boiler.   I also cleaned out with a BSP taper tap, the washout hole threads (except for the foundation ring front left one where the boiler rotating rig was in the way.)