Carriage 17 – in for a Refurb!
Thank you Glenn Williams and John Dobson for spotting the mistake… Seems I've mixed up my photographs! Spirit is willing but the brain needs resuscitation!
The external paintwork is looking tired and the light fittings need changing to ones more in keeping with the period. Yesterday found Stephen and Harvey desperately trying to match the green and cream paint to cover over the chips so that, after a light sanding, the body can receive a new coat of varnish.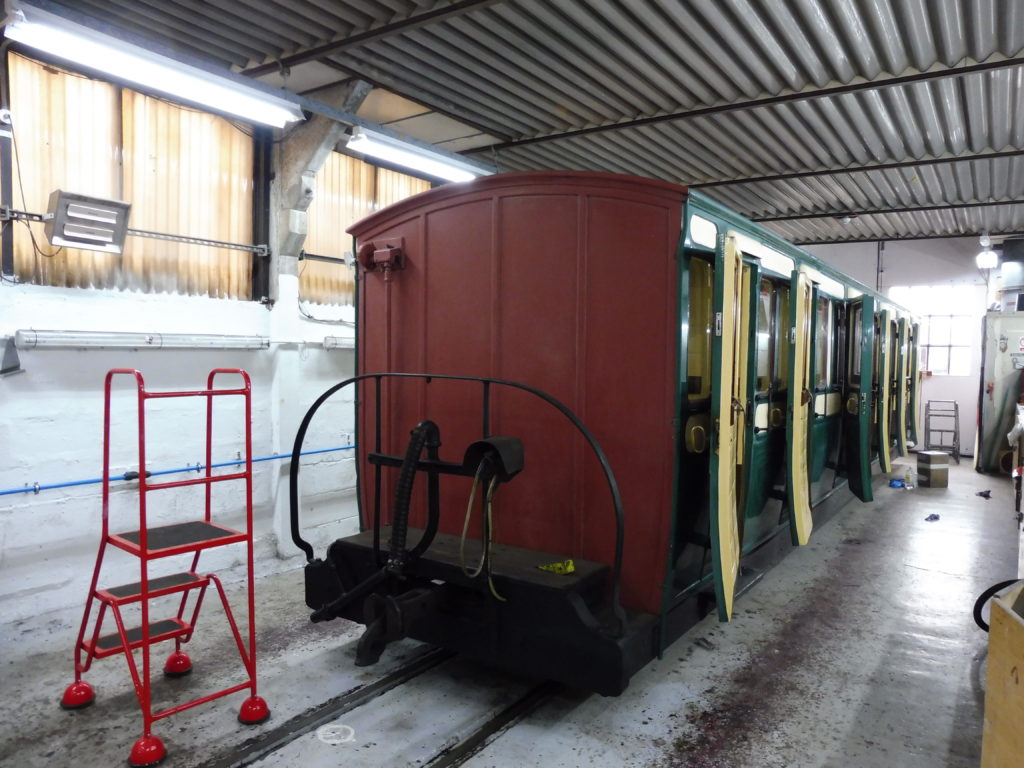 Mike Davies, a Very long time supporter of the FR has been waiting for the opportunity to change the light fittings inside Carriage 16. He told me that originally, lanterns were lowered through the roof into the carriage to provide light!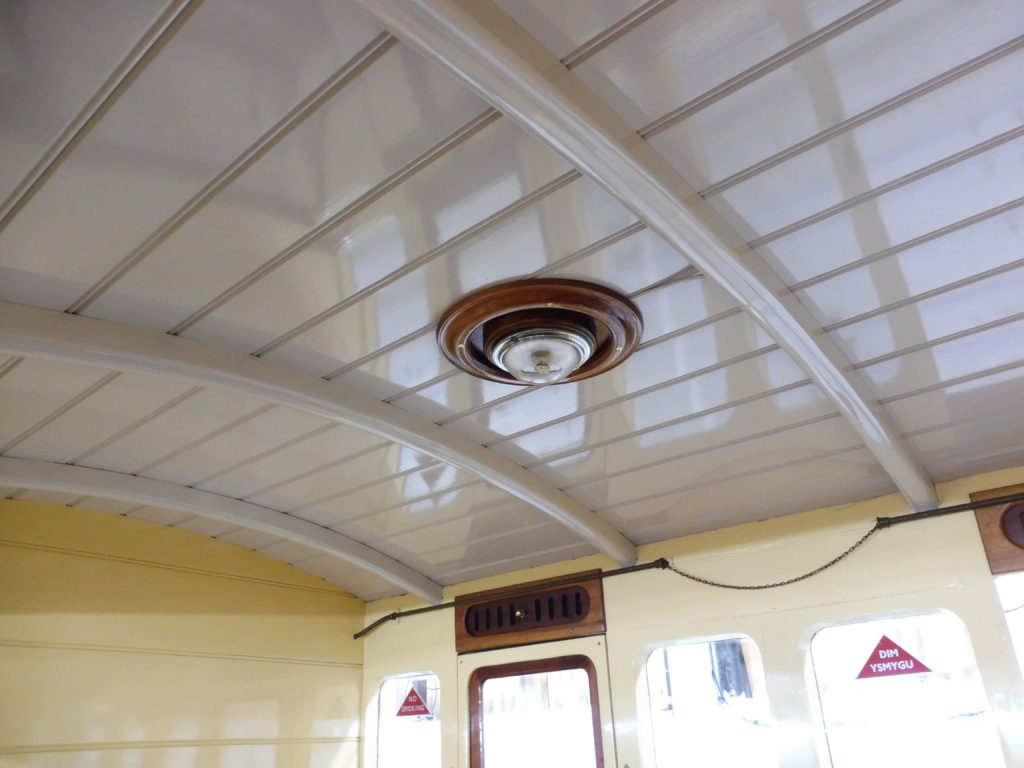 The new light fitting looks really good! Great to see that the inside of the carriage has stood the test of time and still looks freshly painted!