HLF Students Build New Doors
Ewan and Bradley ahve been working for a couple of weeks now building new doors to replace the plastic curtains in the Carriage Works.
One of the difficulties with the plastic curtains was the amount of time having to be spent, dismantling the wooden sections holding it together, before they could move carriages etc through into the main works section.
Also a lot easier when moving seats and detail woodwork into the area to be varnished.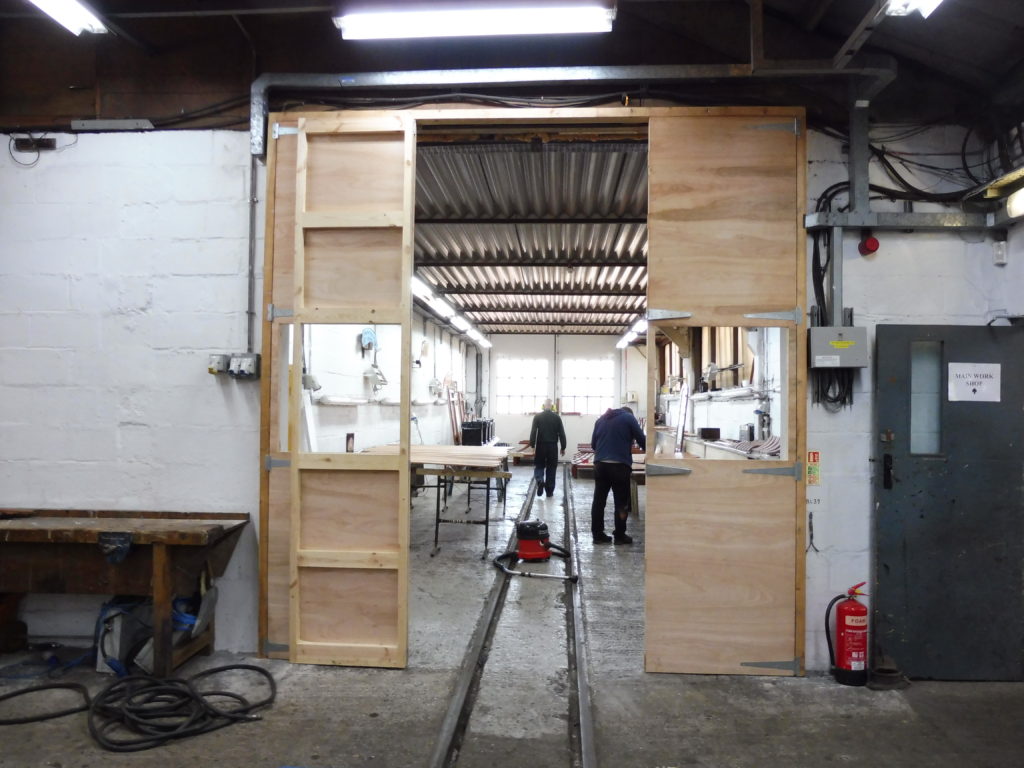 A lot of fun for someone to be had when it comes to painting the completed doorway! Thankfully, I don't do ladders anymore.