Goods Shed Doors – Minffordd
As most of you know I do a lot of painting for the railway but this latest project for the buildings department is the most challenging yet!
These doors are small, even though we had to get 6 people in to turn them over when I was painting them last year. This new one will be massive.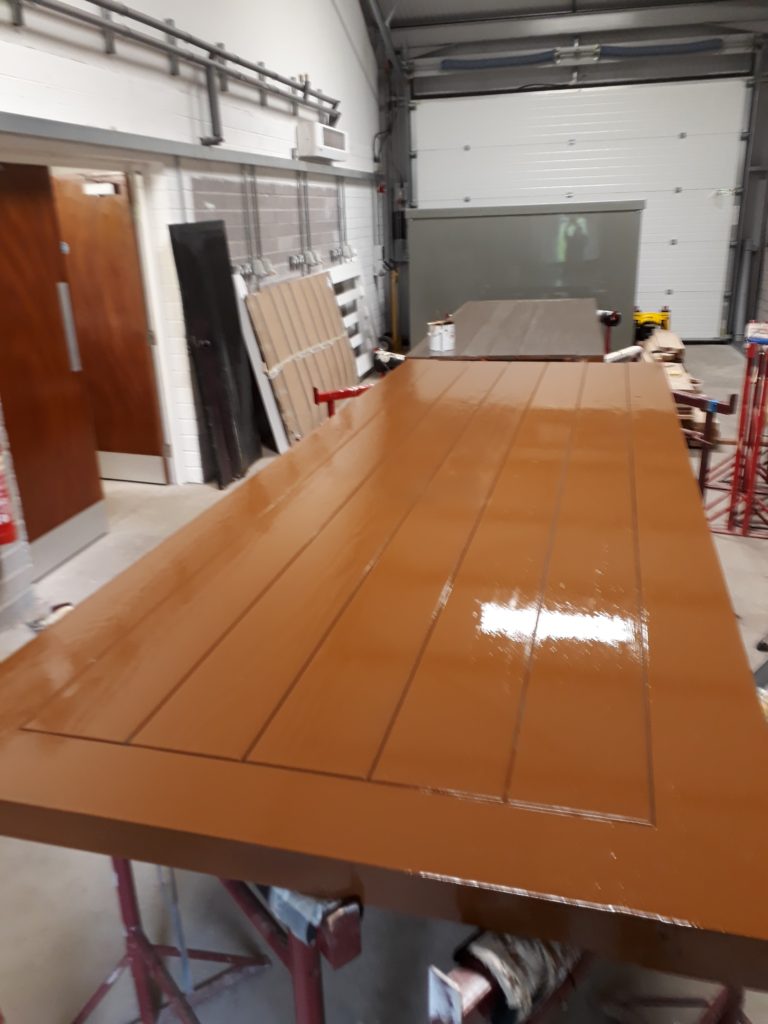 I am told, there are 2 more of these doors to be painted in one of the sheds!
These brackets are for the 1st set of doors we did last year – the new one will be on rollers. We use a Blacksmith out Nefyn Way on the Llyn Peninsular.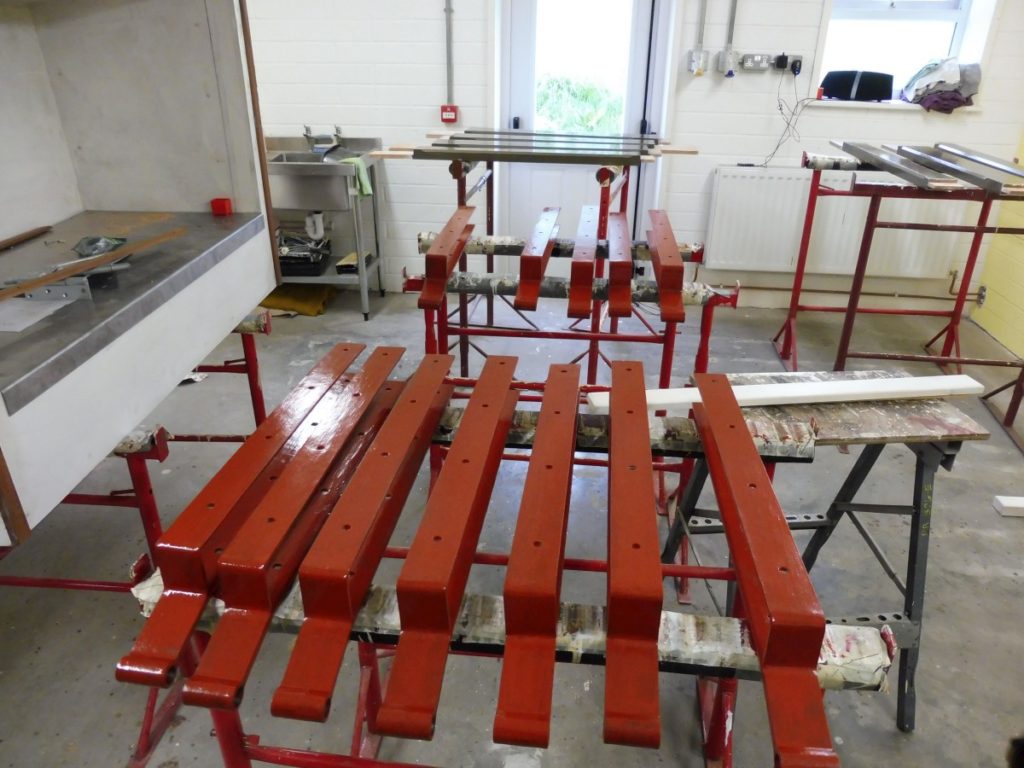 At the back of the photograph you can see 7 sections for the new door and there's more!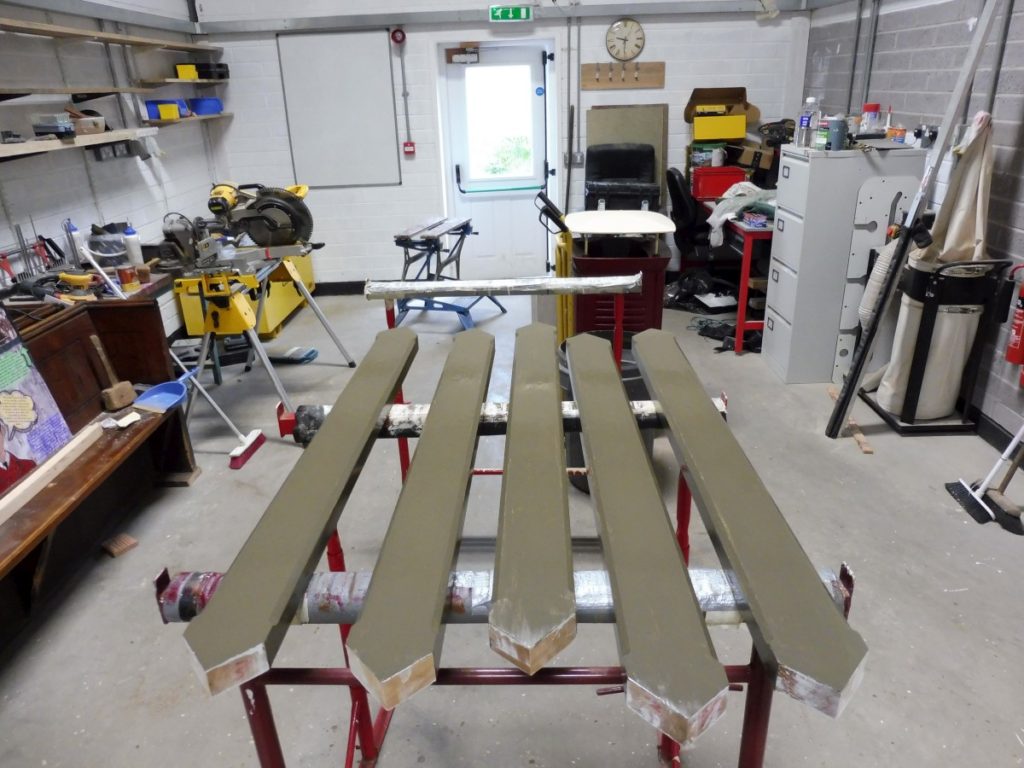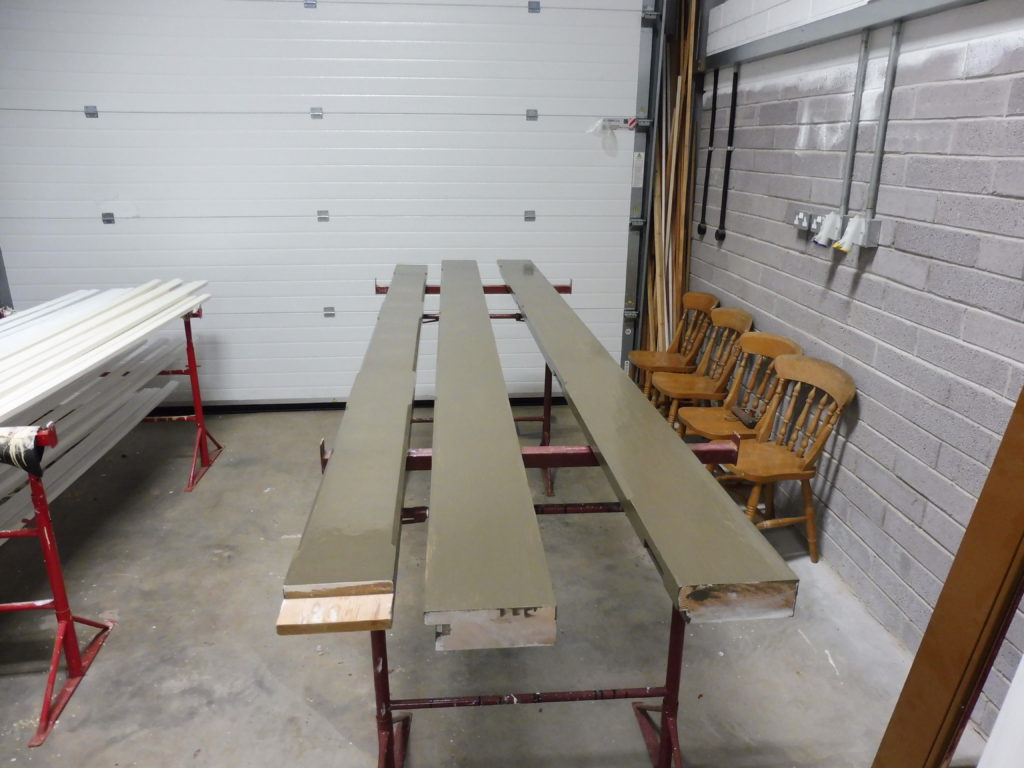 This is the 1st 15 sections, that was last weeks job and here are a further 12 pieces that was the job for this week.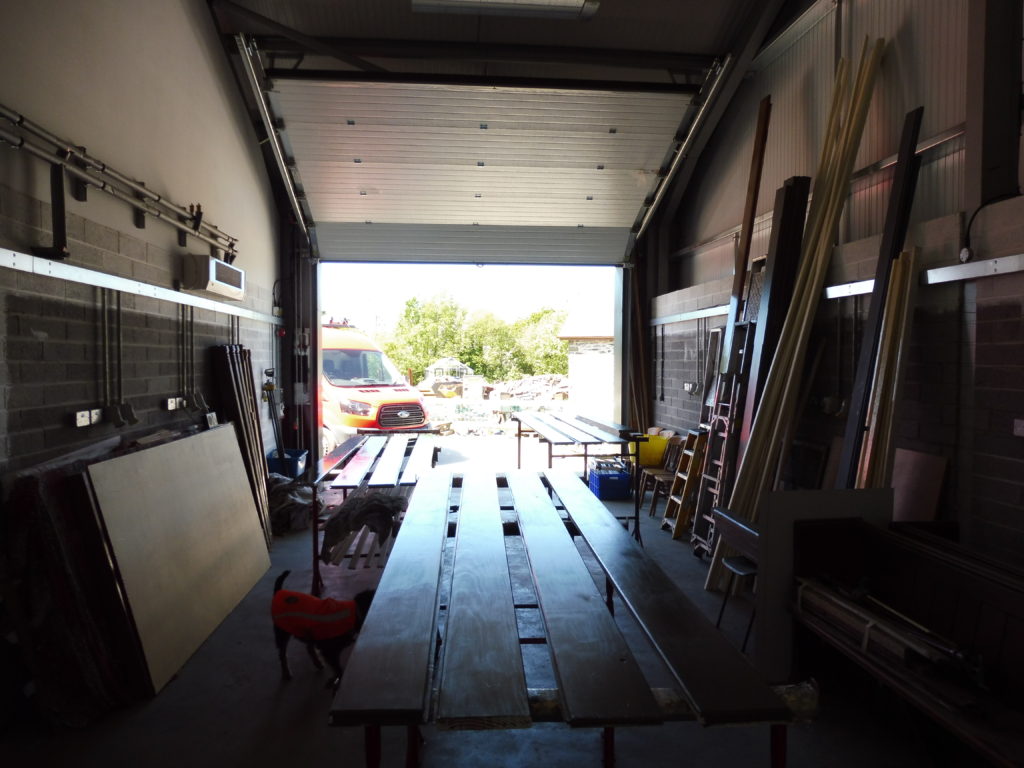 The next job, when they are all undercoated, is to put all the pieces together – but that will be for the HLF students as they created them last year. They will need a lot of help as these doors will be massive! I think I will need a cherry picker to put the next three coats of paint on once they are assembled.