Gŵyl Gelf Calon Gwynedd/Heart of Gwynedd Art Festival
New Gwynedd art festival launched in summer 2019.
An exciting summer event is confirmed as over thirty artists unite to create a new arts trail in the heart of Gwynedd.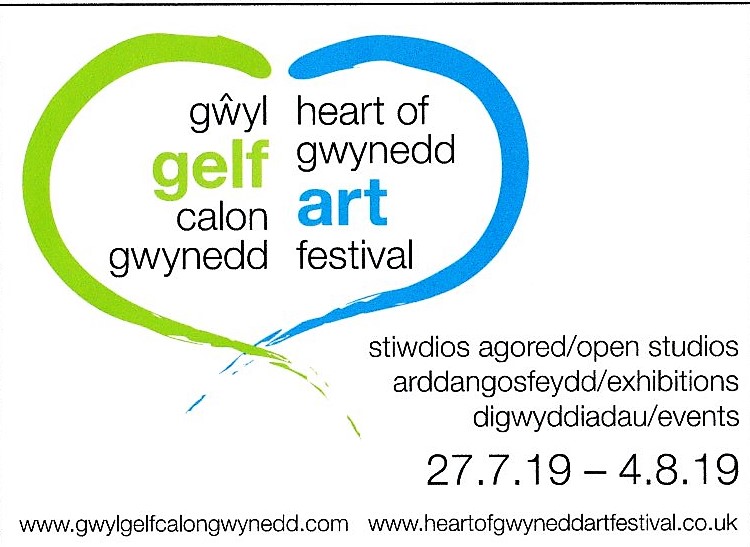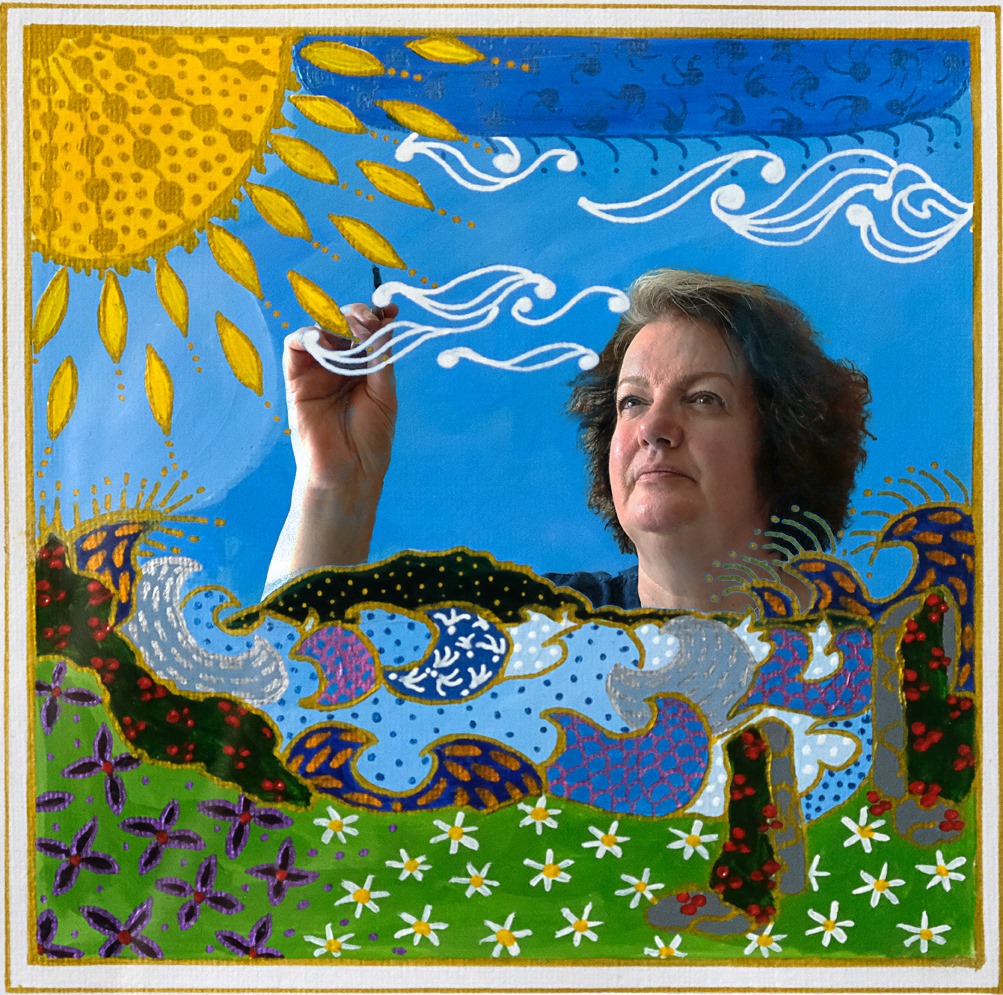 We have our very own Artist featured in this event, Val Lewin, wife of the General Manager, and you will be pleasantly surprised at the amazing talent we have on the railway.
Of course, not to be outdone, Paul had a go last year!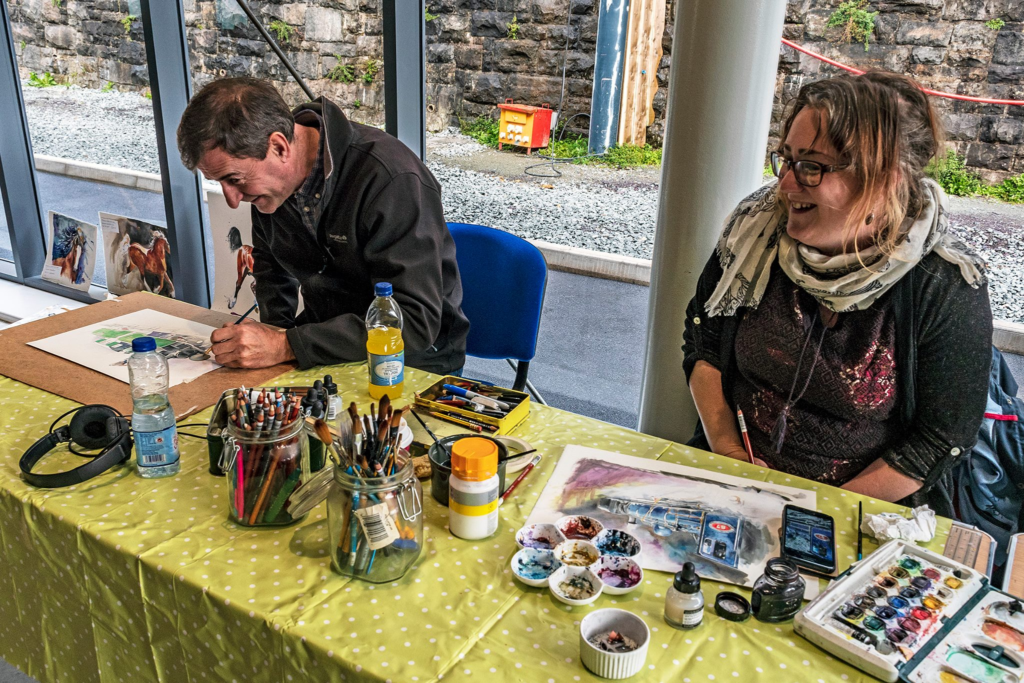 Bex, from Infrastructure, and Sarah Hartill are also exhibiting so please, support our family and pay a visit to the venues listed at the end.

Festival founders, Sue Arney and Val Lewin, say they are delighted at the support the art community, local authorities and businesses have shown. Please visit our website for further information. www.gwylgelfcalongwynedd.com            http://www.heartofgwyneddartfestival.co.uk
Gwyl Gelf Calon Gwynedd – Heart of Gwynedd Art Festival runs from Saturday 27th July to Sunday 4th August 2019, it has been created to provide an opportunity to visit some great venues and open studios in the local area to see and buy the work of over thirty local artists. Some venues have demonstrations, workshops and artists creating. We have 2D and 3D art to suit all tastes including paintings, print, ceramics, slate art, scrimshaw and photography.
The festival offers not only great art, in several venues you will find coffee, cake and other culinary delights. The trail gives you chance to see some scenery that may be new to you, our venues are situated in locations that offer outstanding views of our beautiful area. You can seek out pieces of public art along the way, heritage sites of national importance not to mention top class beaches, mountains and hospitality.
Venues and Studios taking part:
St Cyngar's Church, Borth y Gest LL49 9TU Open on Tuesday 30, Wednesday 31 July and Thursday 1 August.   10.00 – 16.00. Artists Su Walls, Jan Woods, Carys Meurig Parry, Ann Day, Mick Rogers and Barry Skinner (shown by Anne Henry).
Y Ganolfan, Stryd Fawr, Porthmadog LL49 9LU:Open on Tuesday 30, Wednesday 31 July and Thursday 1 August.   10.00 – 16.00: Artists Callie Jones, Ian Marsh, Andi Chell, Les Symonds and Carwyn Jones.
Rob Piercy Gallery, Snowdon Street, Porthmadog LL49 9BT Monday – Saturday 10.00 – 17.00: Exhibition by local artists – originals, prints and ceramics
Byw'n Iach Glaslyn, Stryd Y Llan, Porthmadog LL49 9HW featuring an Ysgol Eifionedd Students mixed exhibition
Y Gweithdy, Minffordd Station, LL48 6HF with artists Sarah Hartill, Rebecca Kitchin , Val Lewin, Sue Arney and the Penrhyn Art Group.
Open every day 10.00 – 16.00
Holy Trinity Church, Penrhyndeudraeth LL48 6AB with the Deudraeth Camera Club holding an exhibition and workshops. every day, [closed Sunday] 09.30 – 15.30
Workshops -Tuesday 30, Wednesday 31 July, Thursday 1 August. 11.00 – 15.00. See website for workshop details.
Caffi Croesor, Hen Bryn Gelynen, Croesor, Penrhyndeudraeth LL48 6SS See website for full directions and details of artists exhibiting. Open every day 12.00 – 18.00
Cegin a Siop y Garreg, Llanfrothen, Penrhyndeudraeth LL48 6AQ – Eleanor Brooks Opening hours – see website 
Oriel Brondanw, Plas Brondanw Llanfrothen, Penrhyndeudraeth LL48 6SWWednesday – Sunday 10.30 – 16.00
Chris Clunn – Photography
Peter Lord – mini show and talk
Sarah Malone Ceramics, Creua, Llanfrothen, Penrhyndeudraeth LL48 6SHSee website for full directions. Open Every day 10.00-17.00