Work on Caernarfon Waterfront
Had to do a bank run to Caernarfon on Friday so, what better way to liven the journey than to take the train, 1st class no less as Bonnie stayed at home in the cool.
Of course, you have to be looking out of the window, away from Snowdon, to spot the newcomer… A different item to see, other than looking for King Arthur's Sword – since it got bent over…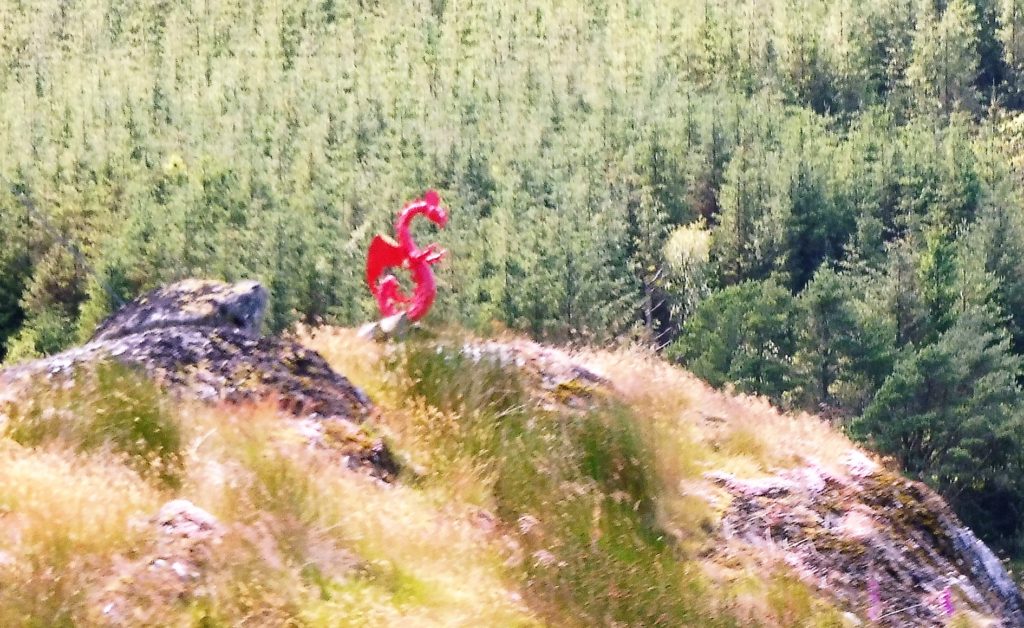 There is no way can you beat this view when entering the last stretch into the station.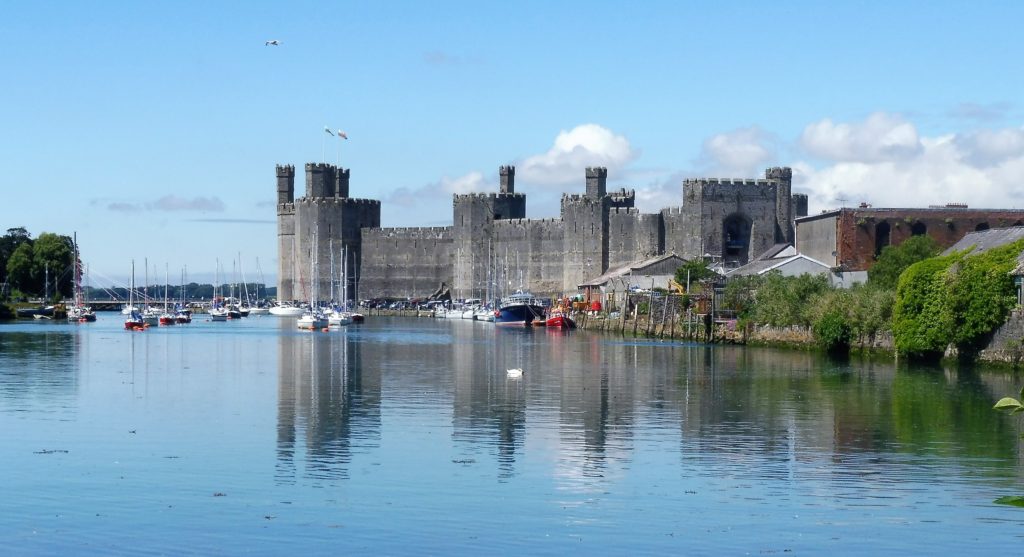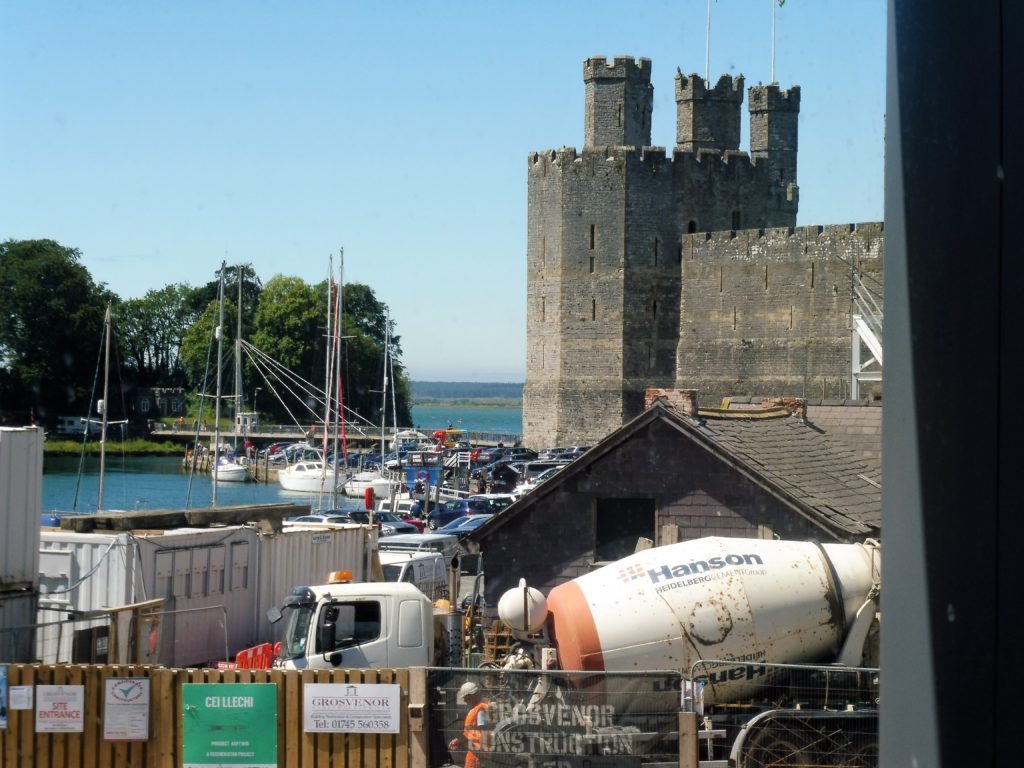 It was good to see lots of work activity amongst the old buildings.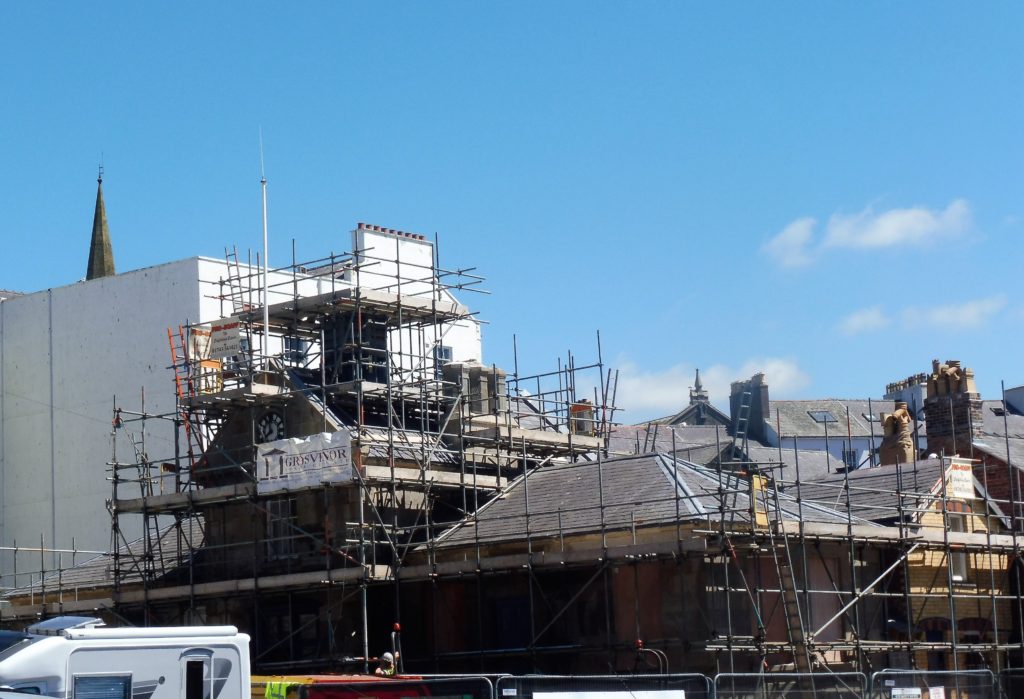 With a 2 hour window, there is now a lot more time,this year, to explore Caernarfon a bit more and I found this fun street decked out with Brollies!