Bonnie on the Litter Train…
Enjoying my after lunch nap when Carol called me lazybones, waved the lead at me and I was up and ready for off!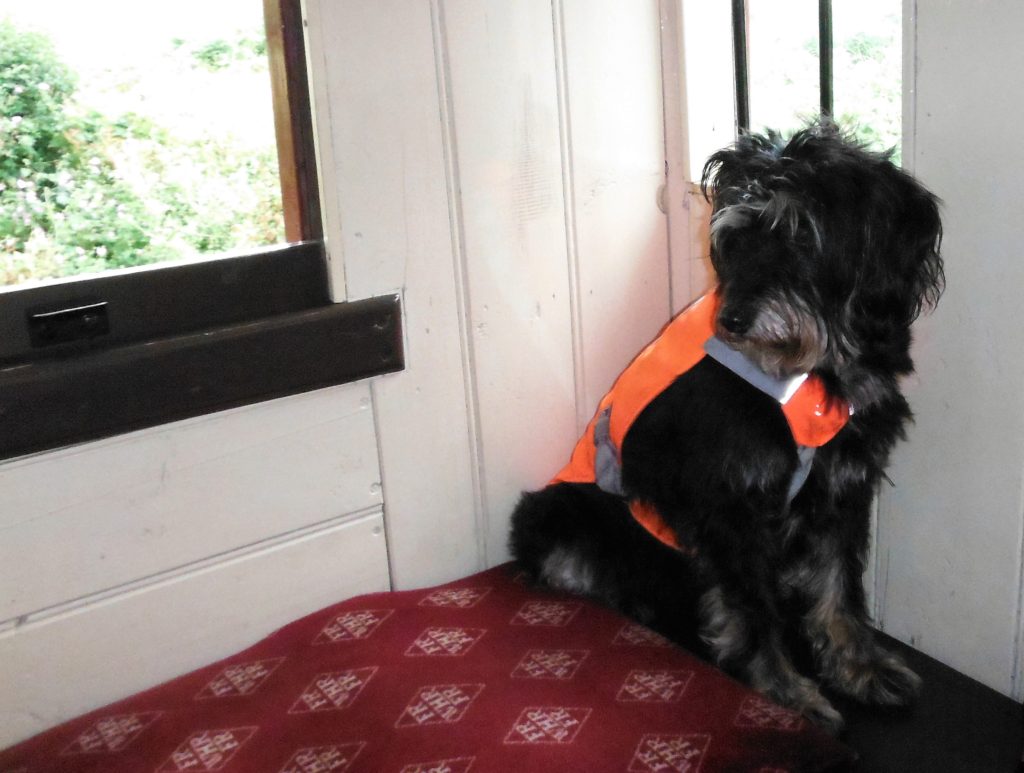 Not a lot of space and I'm not allowed on 'seats' but at least I have a window to look out of in Van no 6.
We were joined by the same Film Crew who were at Boston Lodge a couple of weeks ago interviewing John Alexander for the TV programme "Yesterday"
Our objectives today are to deliver heritage carriages to Glan y Pwll, pick up 8 waggons and go on to have fish and chips at Blaenau before collecting all the litter from the track at Blaenau.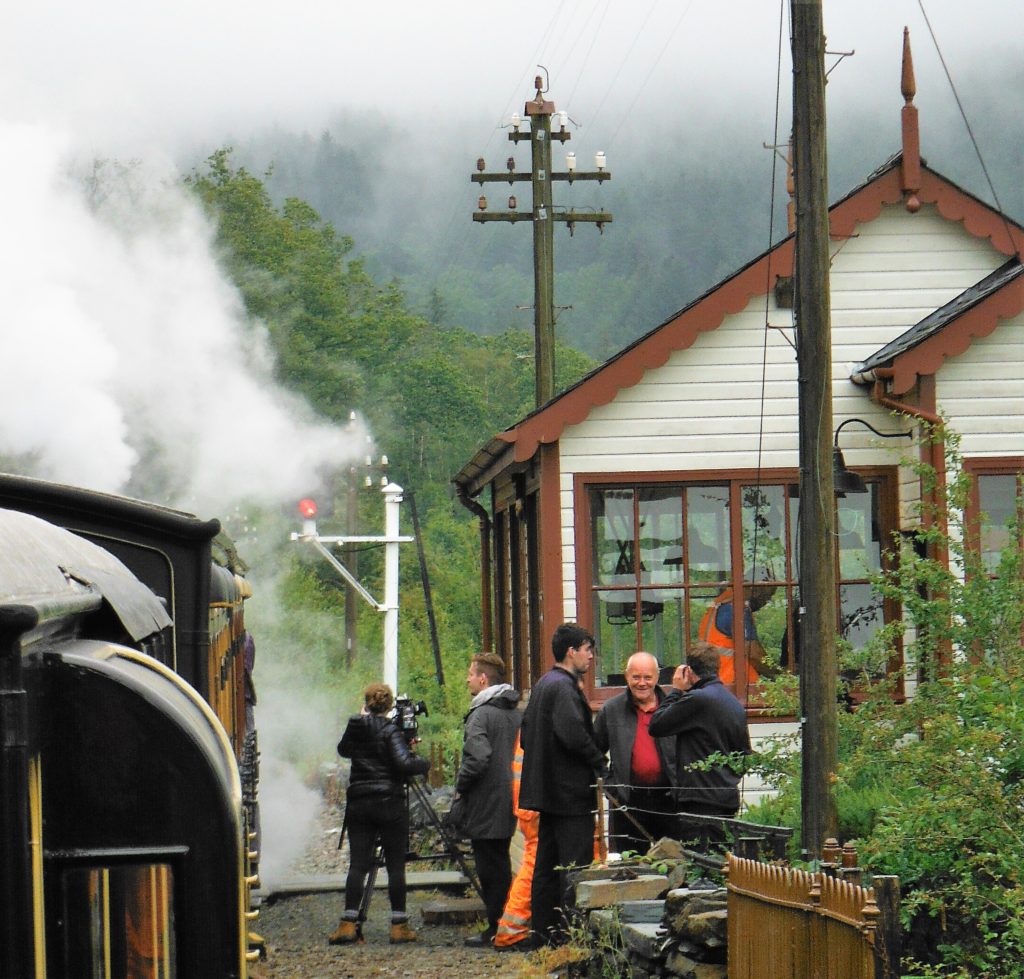 We had to stop at Rhiw Goch for the down train to arrive so another opportunity for filming.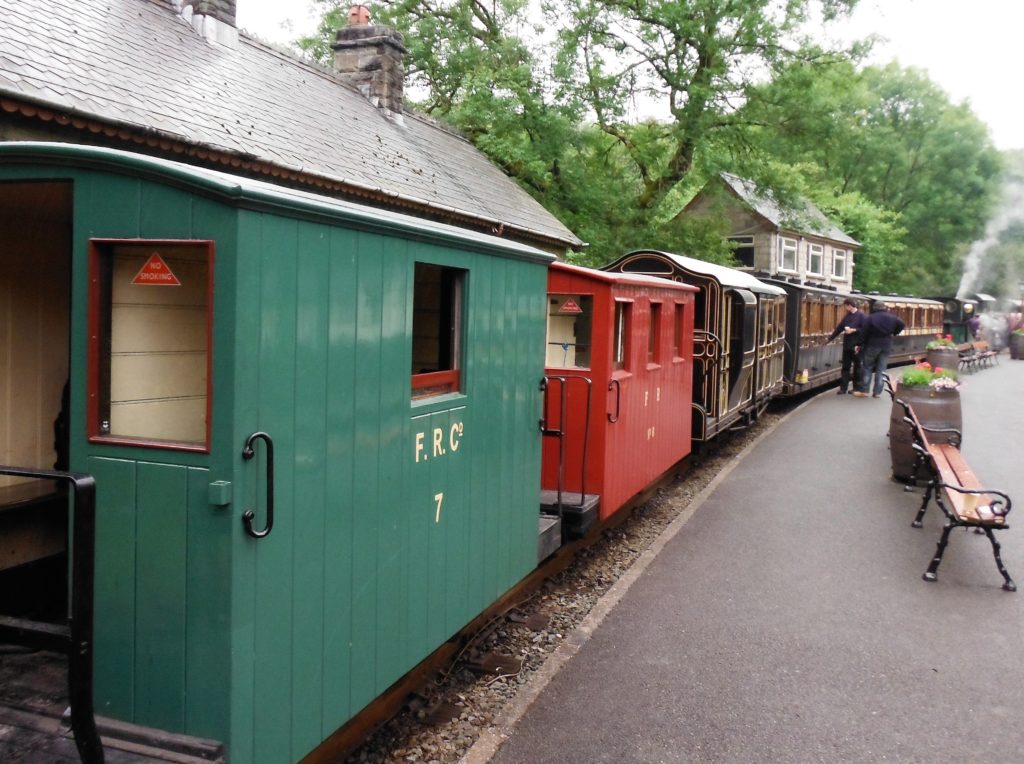 We then had to pull into Tan y Bwlch to allow the 15:40 from Port to go through – coffee stop.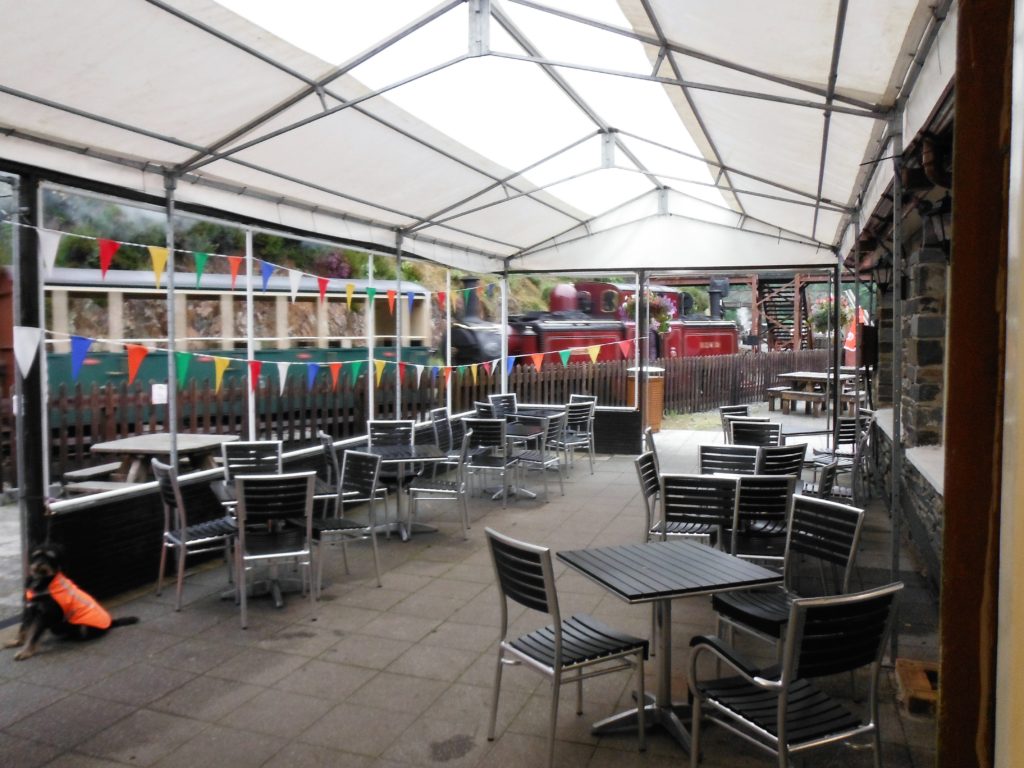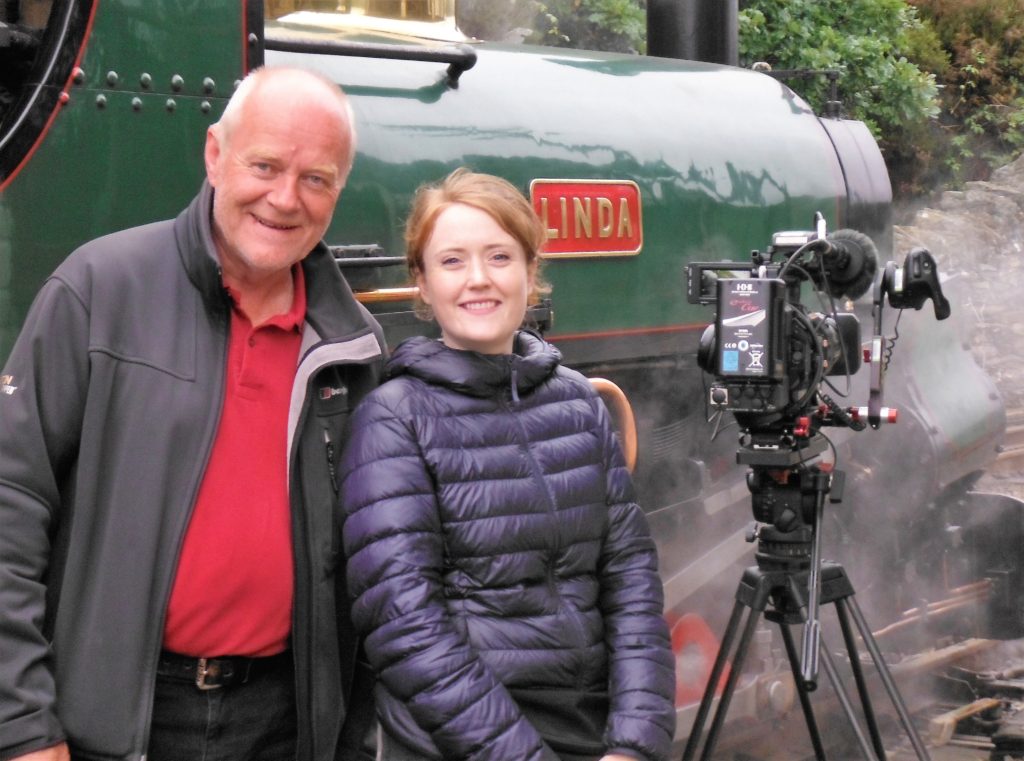 Chris Parry, on safety escort and a font of information for the crew. Doesn't look right without his camera around his neck…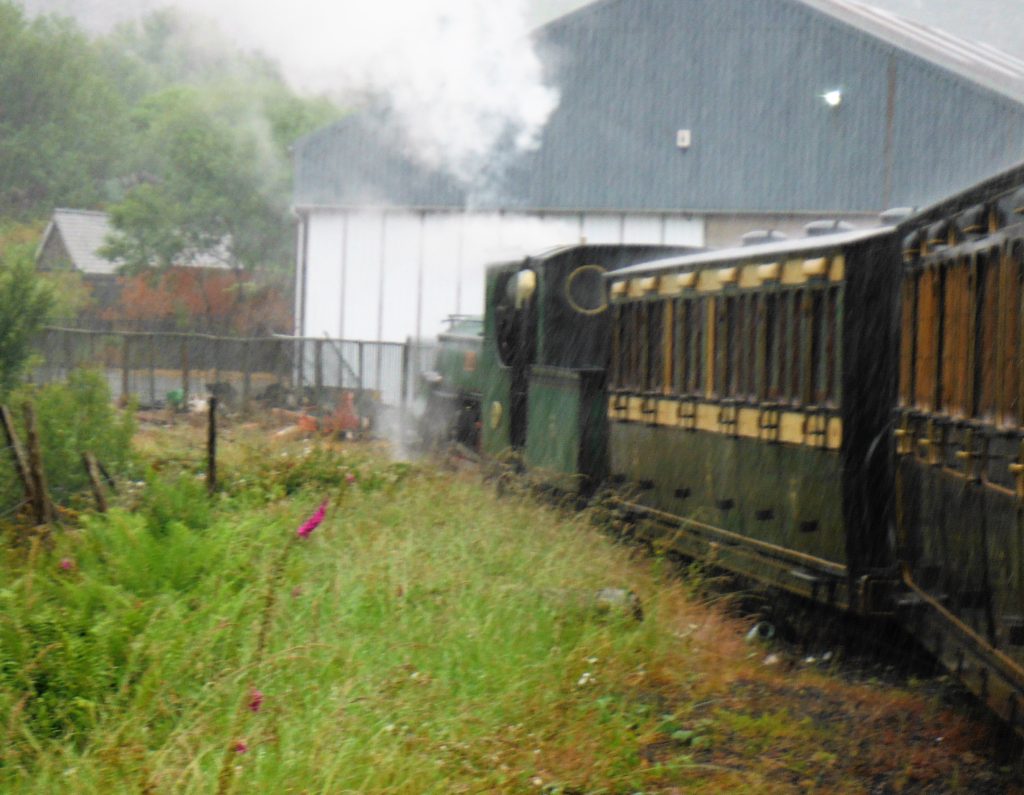 Arriving at Glan Y Pwll – and of course, the heavens, by then, were chucking bucket loads on us – thank goodness we both had our wet weather gear on!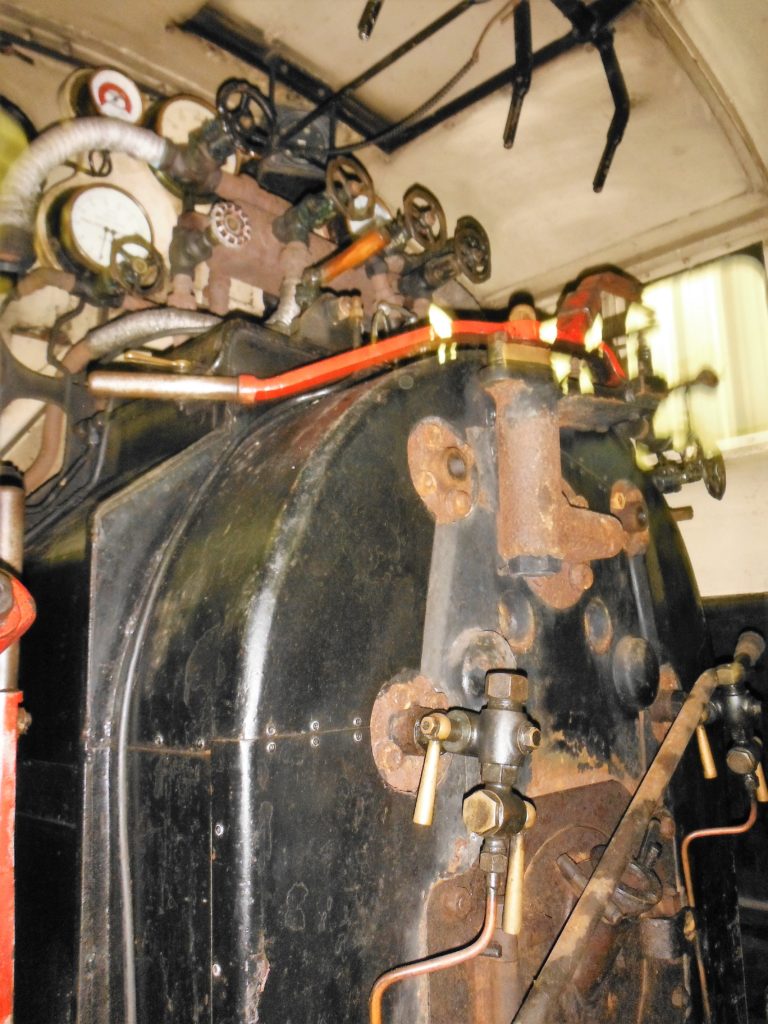 Definitely recognisable to true lovers….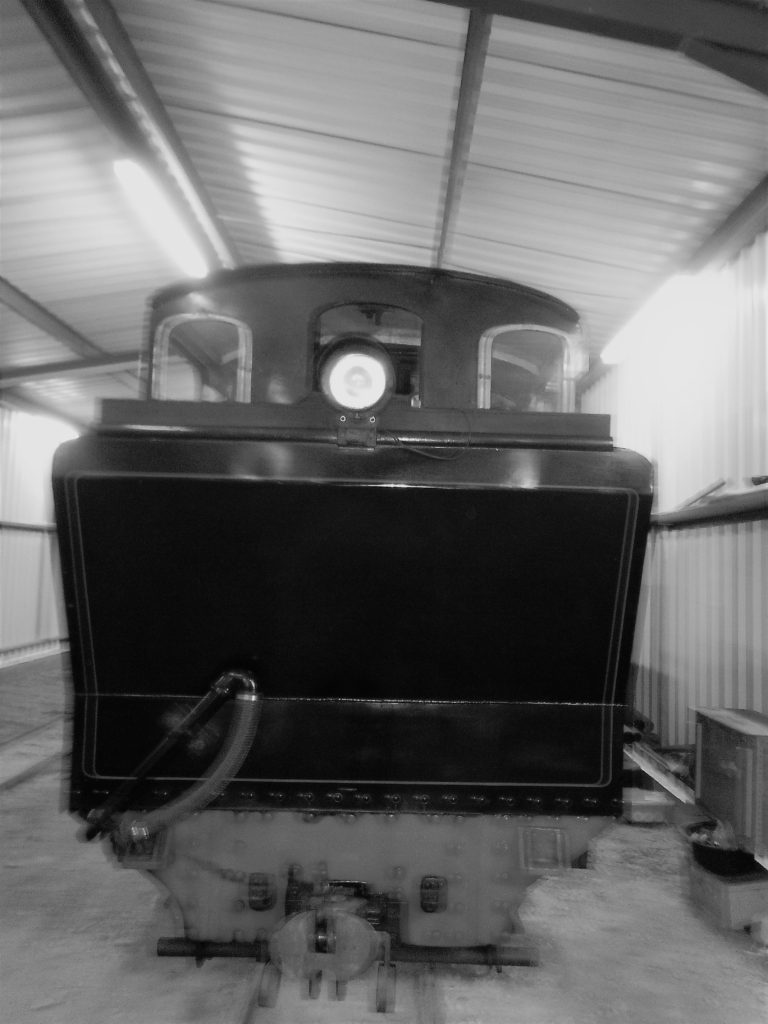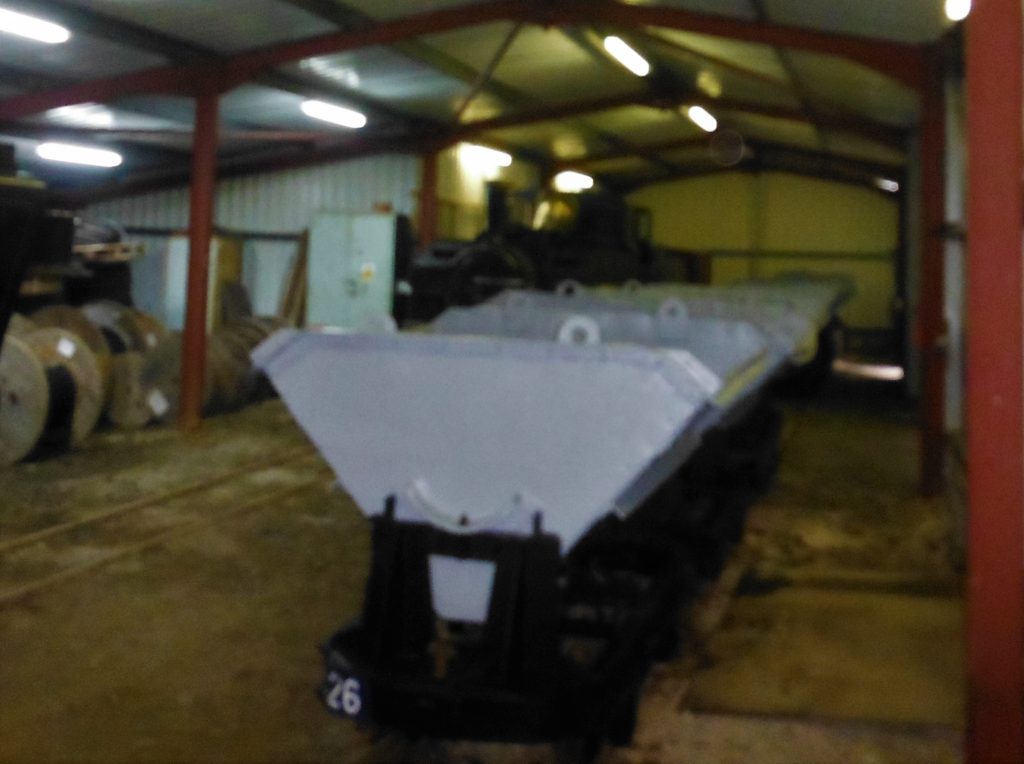 By this time, Carol was realizing how much effect humidity was having on the lens of her old waterproof camera.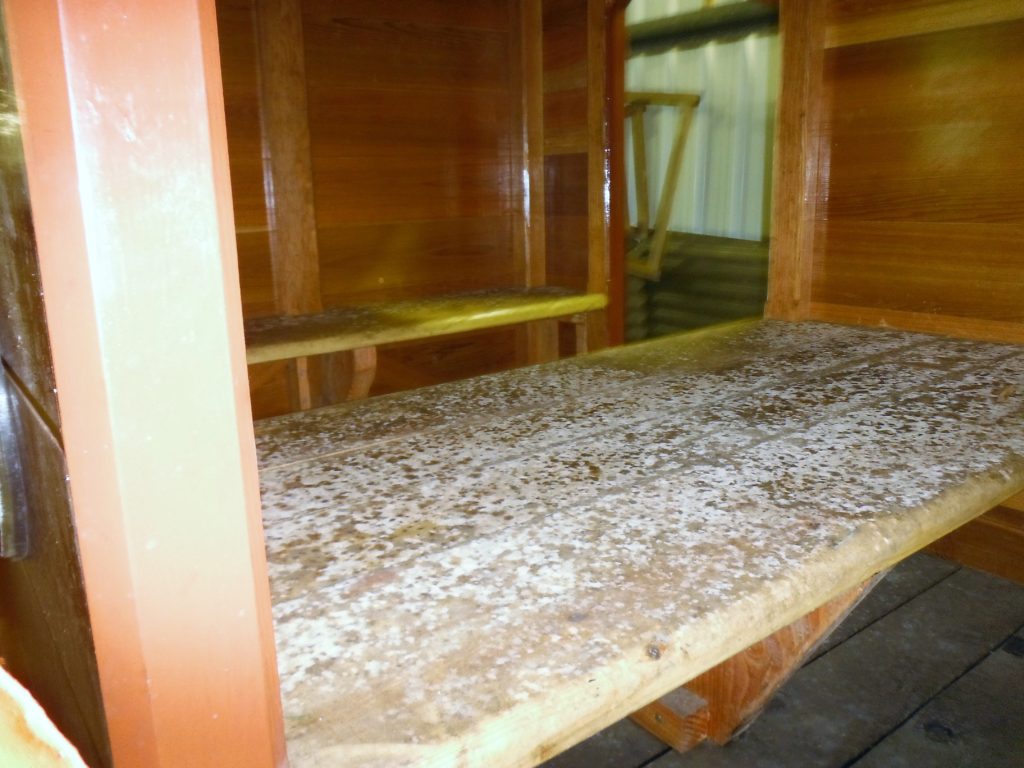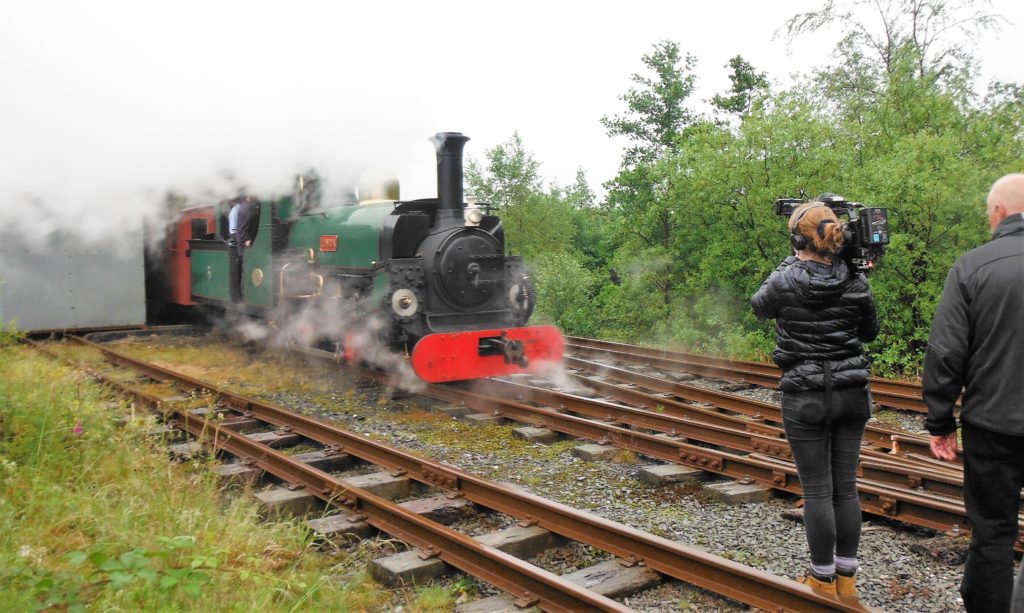 Just a drizzle for this shot – Linda reversing into the shed.
Sadly, despite a lot of effort, we were unable to hitch up the waggons so proceeded to Blaenau without them.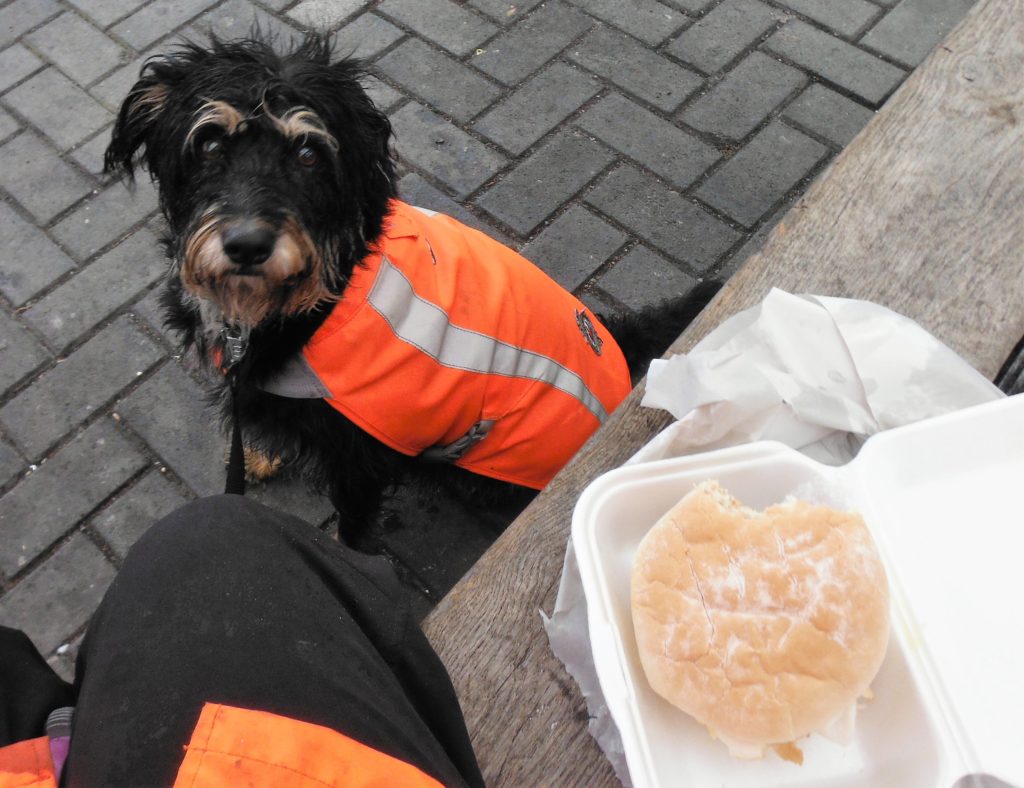 This is my worried look – in case Carol decides not to share…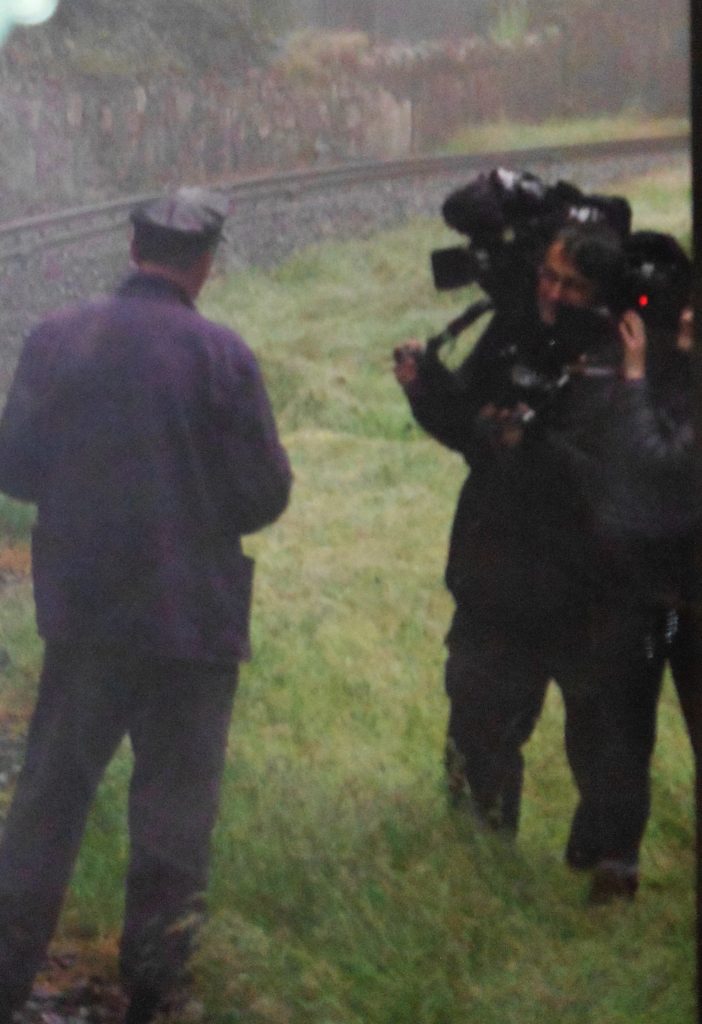 The rain, just never eased off as the GM was being interviewed on camera.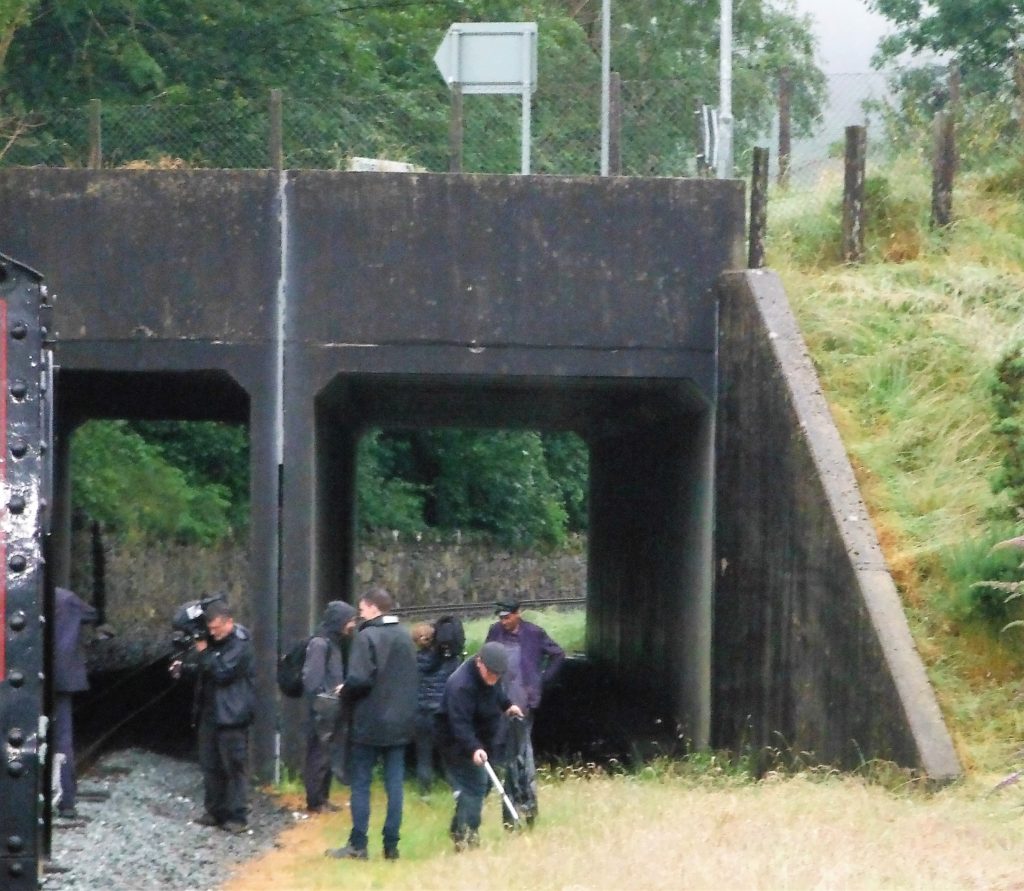 Hard to believe, but just between the platform and the road bridge, 8 bags of litter were picked up. We couldn't help as there was so much broken glass – I don't have safety boots…  Lots had to be left behind as the rain came down with a vengeance. By now it is after 8:30 and time to head home.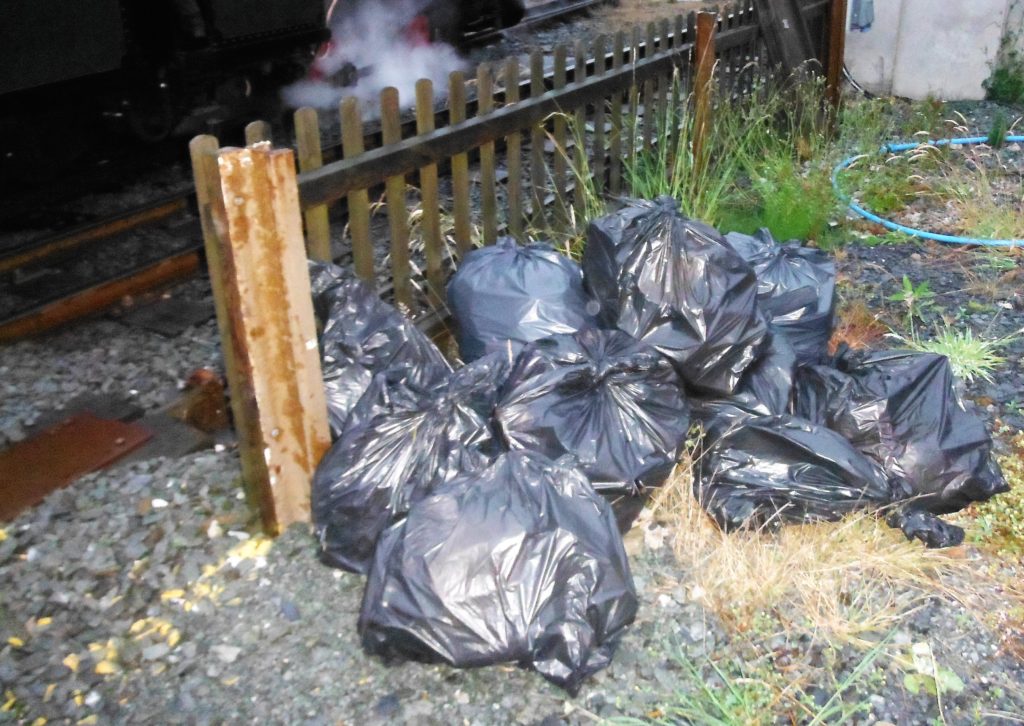 All in all, I made some new friends with the litter pickers and camera crew. It was a very interesting 5.5 hours, just a shame the rain chose today to arrive. I was really glad to get home to my comfy bed……