A Day with the Drains Gang
As the gang was working at Minffordd Yard, Bonnie and I were able to join them on Sunday.
We started off identifying what jobs needed doing and working out the priority.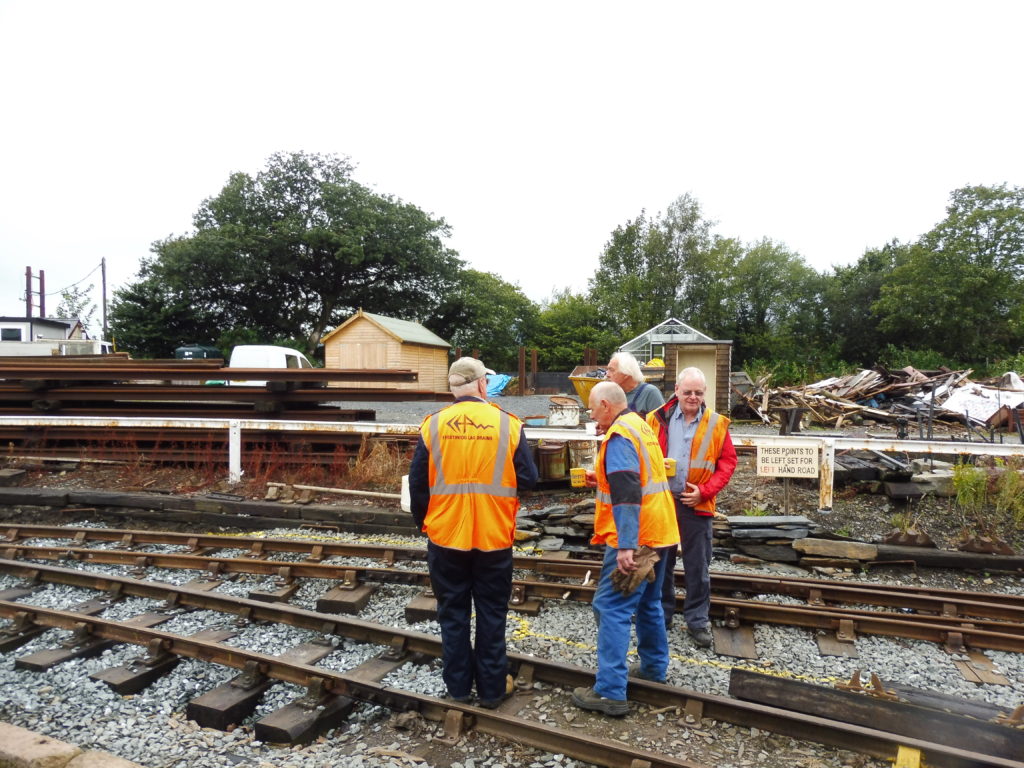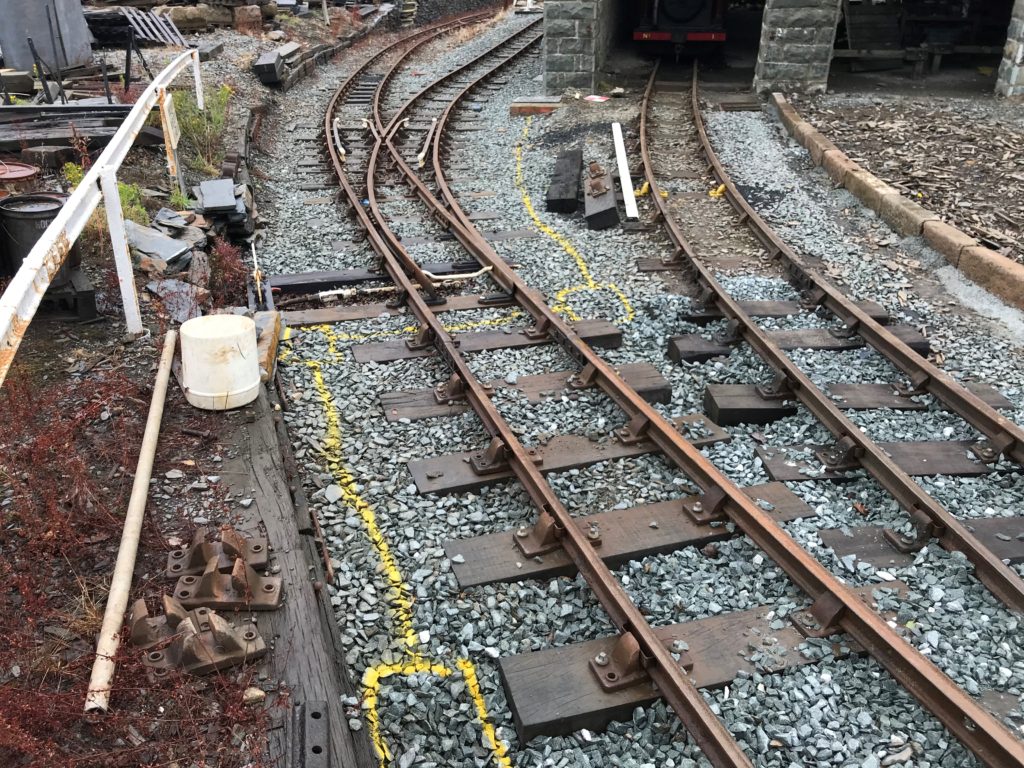 Well not exactly to follow the yellow brick road but, new drains needed here.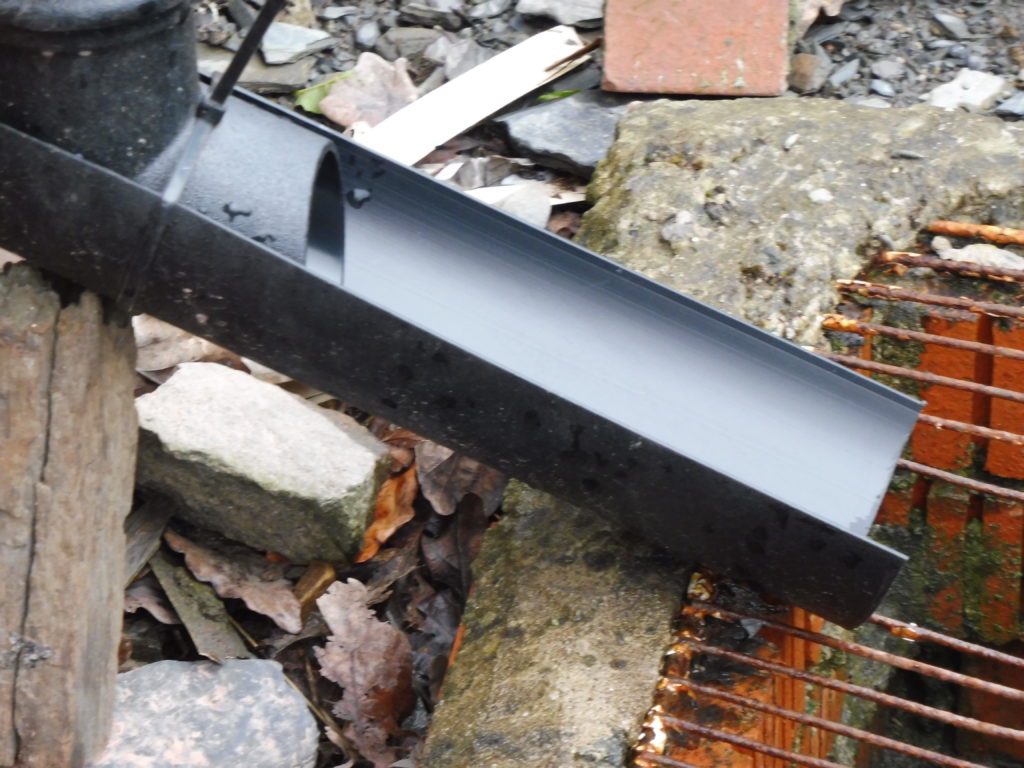 A request to move the drains, but as this is working for now, it can be left for another day when we have more people.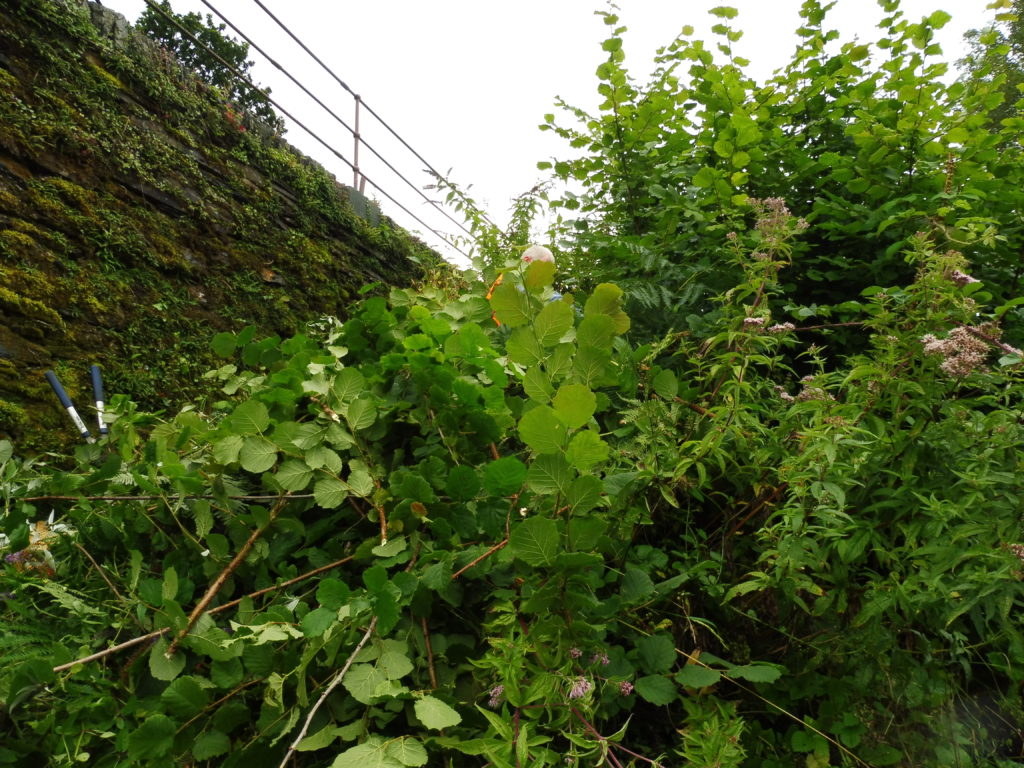 Gareth, hiding in the overgrowth at the back of Rodney's shed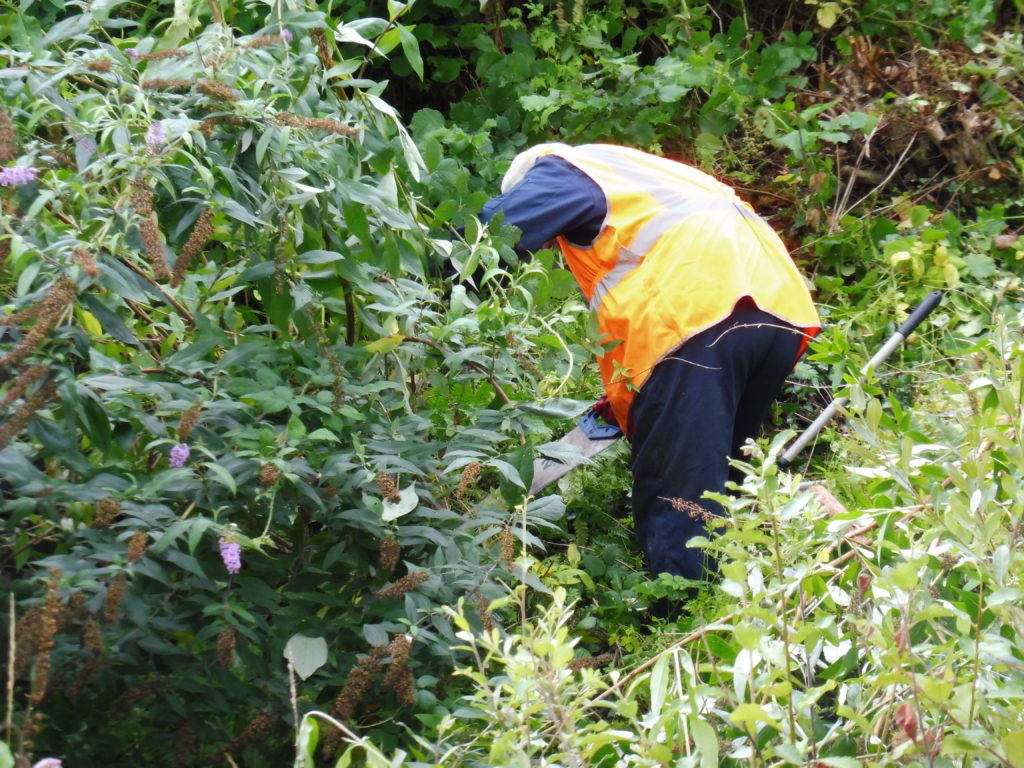 Peter started from the other side.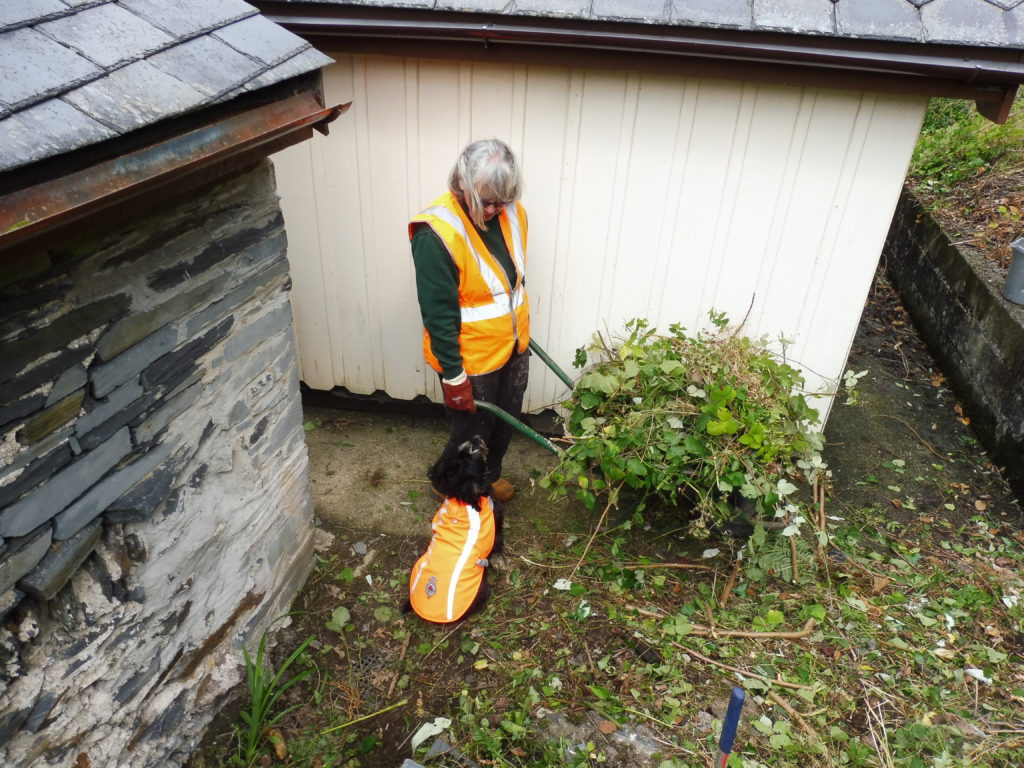 Bonnie and I had the task of taking away the cuttings – at least 20 barrow loads.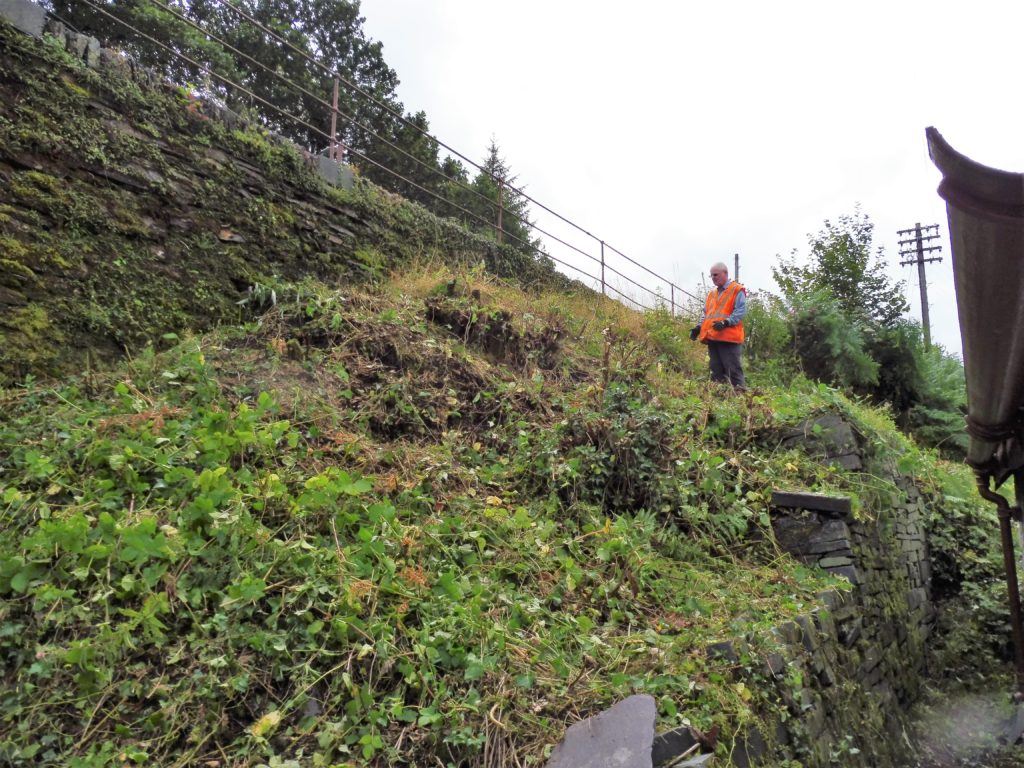 And, what a difference a day makes.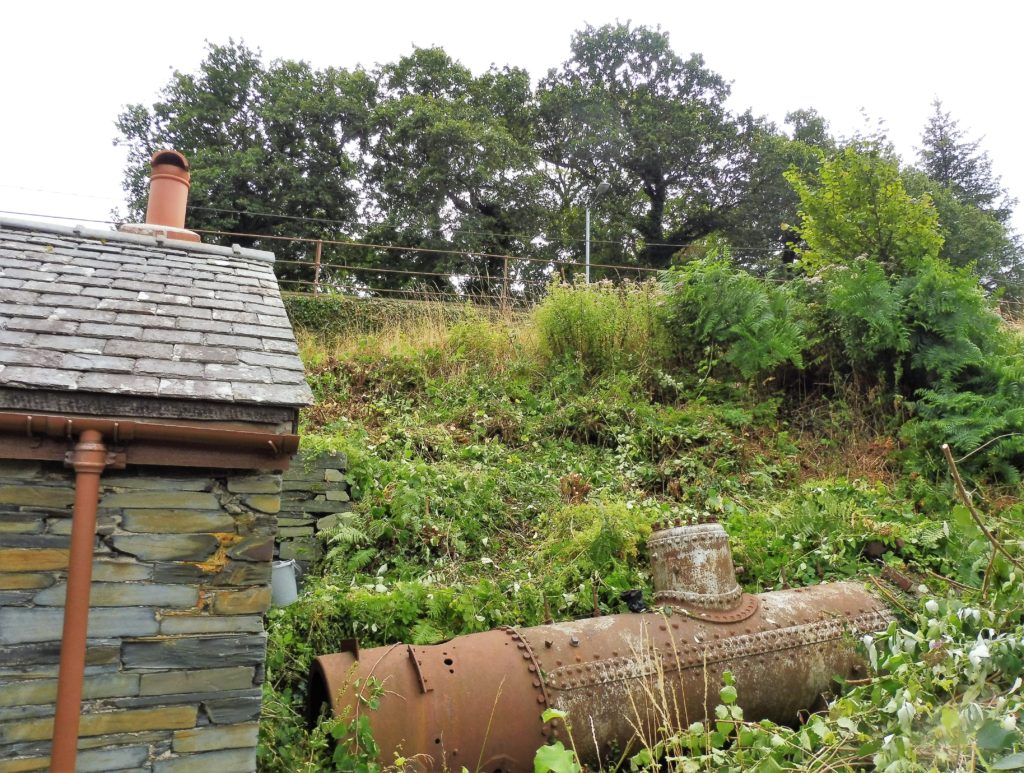 A quick final cutting off the tops and a painting of diesel to hopefully, slow down the re-growth and the job was completed in 4 hours. Meanwhile, back at the drains.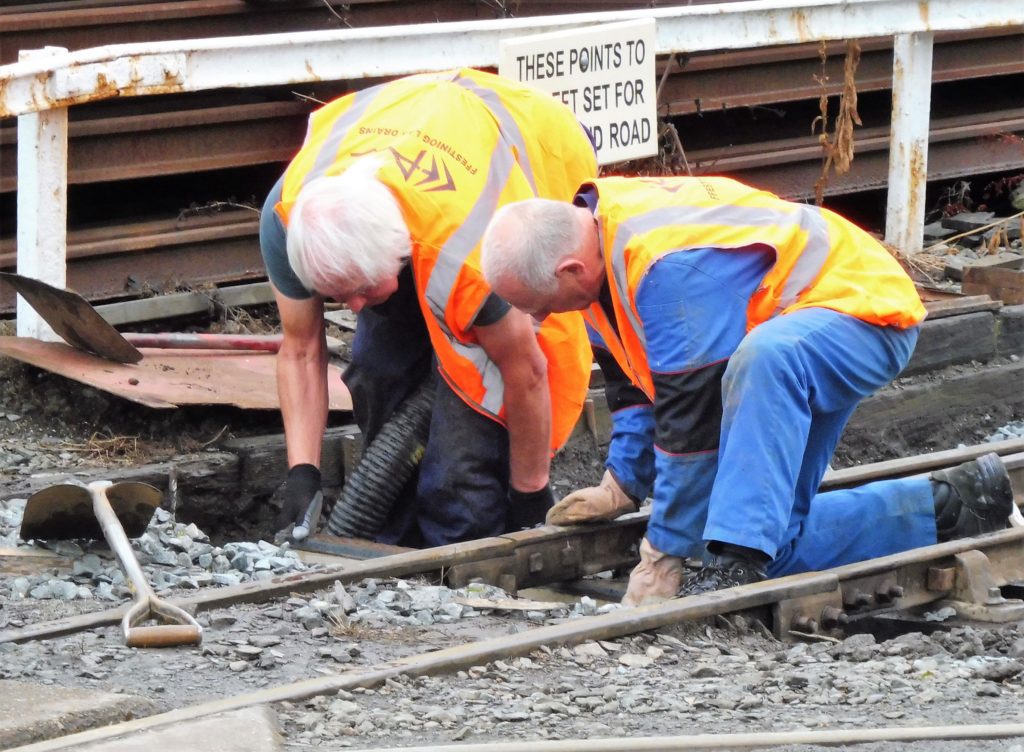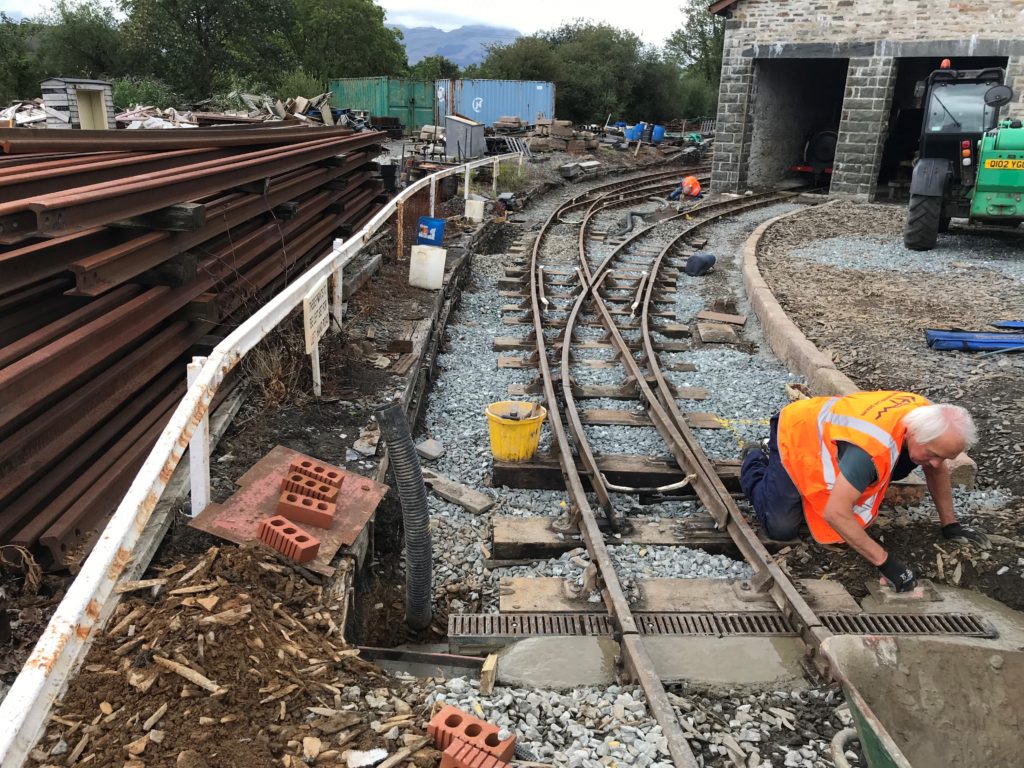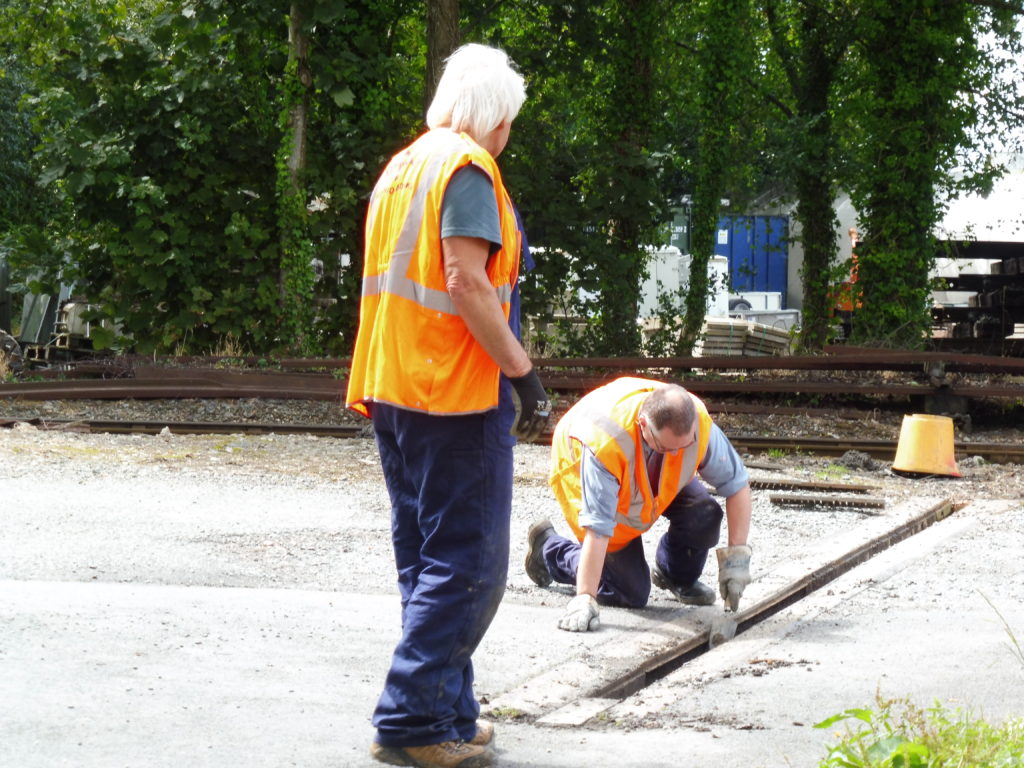 A bit of a clear out of all the silt required in the cross drain.
If you fancy joining this happy drains gang, why not get in touch with Iain Harris iain.harris1026@gmail.com and come to Minffordd Yard on Sunday, 15th September at 8:30 am when we will hopefully, be able to lay in the rest of the new drains.