Rest Of The World Gang Report
The Rest of the World Gang spent their recent November working week wholly on the WHR. As the week had been scheduled just before the start of the Winter Major Works Programme, we busied ourselves undertaking a range of maintenance jobs at various locations along the line.
The first two days were spent at Rhyd Ddu, dealing with loss-of-cant on the curve beyond the north end of the station.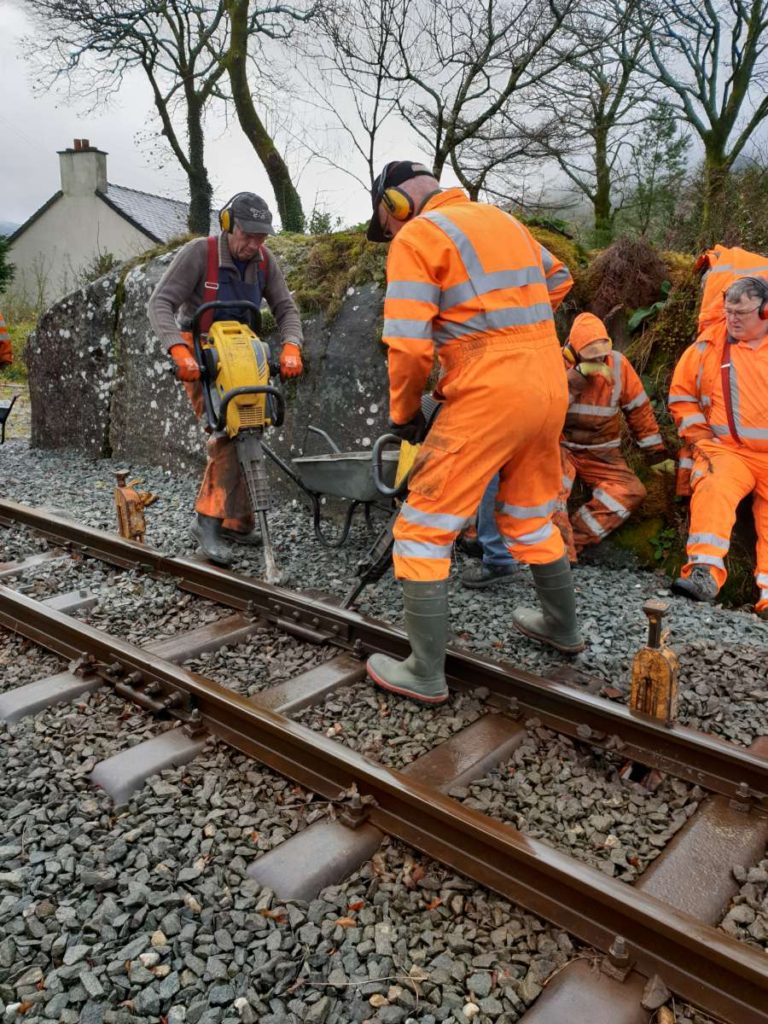 For the rest of the week, we exchanged kango hammers and jacks for wellies and shovels, to clear trackside drains in Beddgelert Forest, at Rhyd Ddu, Snowdon Ranger and, finally, at Pitts Head. Looking back, we appear to have last cleared the Pitts Head drains in 2011: since that time they had become very overgrown, impeding drainage and housing a large frog population, which we relocated. Unlike the FR, the WHR doesn't have a dedicated Drains Gang, so there is obviously a volunteering opportunity here!
Our next working week is scheduled for 30 November to 6 December, when we should be fully involved with the Winter Major Works programme. This will continue into the New Year, when the gang will no doubt be looking forward to shedding a few Christmas calories between 11-17 January.
If you also feel the need for a bit of pre- or post-Christmas exercise in beautiful surroundings, contact our working party organiser, Phil Nock, at pnock@ffwhr.com.