A masterly piece of co-operation will see K1 in steam this year
The move of Pioneer Beyer Garratt from the Welsh Highland Railway to Statfold Barn has been the subject of much heated debate in the last few months.
The original plan expected to see K1 in safe storage, accessible to the public at Statfold Barn. 
The photo of the move taking place and the locos arrival at Statfold generated a surge of interest and the communication of a strong desire by the narrow gauge fraternity to see the engine back in action.
In a masterly piece of cooperation that reflects the 'can do' attitude of FFWHR and the Statfold team and new deal is no in place that should see K1 in steam this year.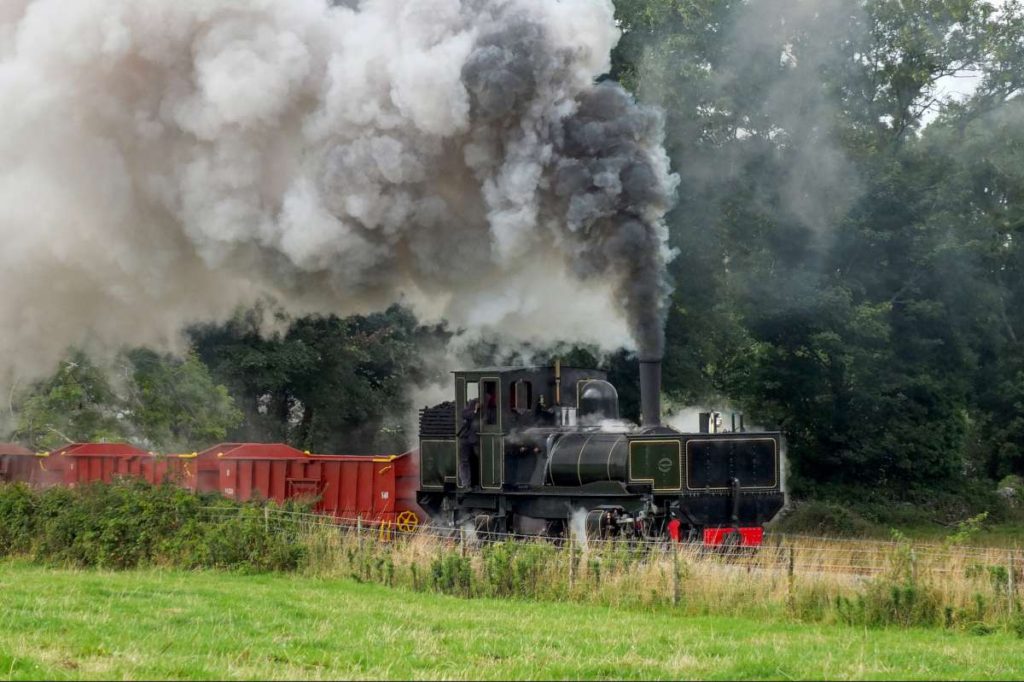 The FFWHR had neither the funding nor the resources to bring the loco back in to traffic for at least four years. Even then the loco would only see occasional use. At the same time Statfold Barn are keen to have a larger loco available to them. By working together, a solution has been arrived at where Statfold Barn will carry out the work required immediately and the loco will be made available to the FFWHR free of charge for selected periods each year.
FRCo Director Mike Hart commented: "It is so refreshing to cut through all the red tape usually associated with locomotive deals and to get things moving on the overhaul straight away. This is a great example of how things can work in the heritage railway world if we put our minds to it".
Henry Noon, Trustee of Statfold Barn also commented: "This is a win-win situation for everyone involved. Statfold Barn have always appreciated the support of the Narrow Gauge community and we really look forward to making K1 available to them at out forthcoming open days. K1 will be a valuable addition to our loco roster and adds greatly to the Narrow Gauge story we are telling with our variety of locomotive types on display and in action".
Work has already started on the ten-year overhaul of K1 but it is not yet possible to forecast the date of first event that will feature K1. The intention is for K1 to appear at Statfold Barn first and then transfer to the Welsh Highland for what will be a much welcomed visit in the late autumn.