The Black Hand Gang at work!
I'm at Dinas to be a passenger on the Heritage Train for the day on Sunday and spotted a lot of orange hi viz!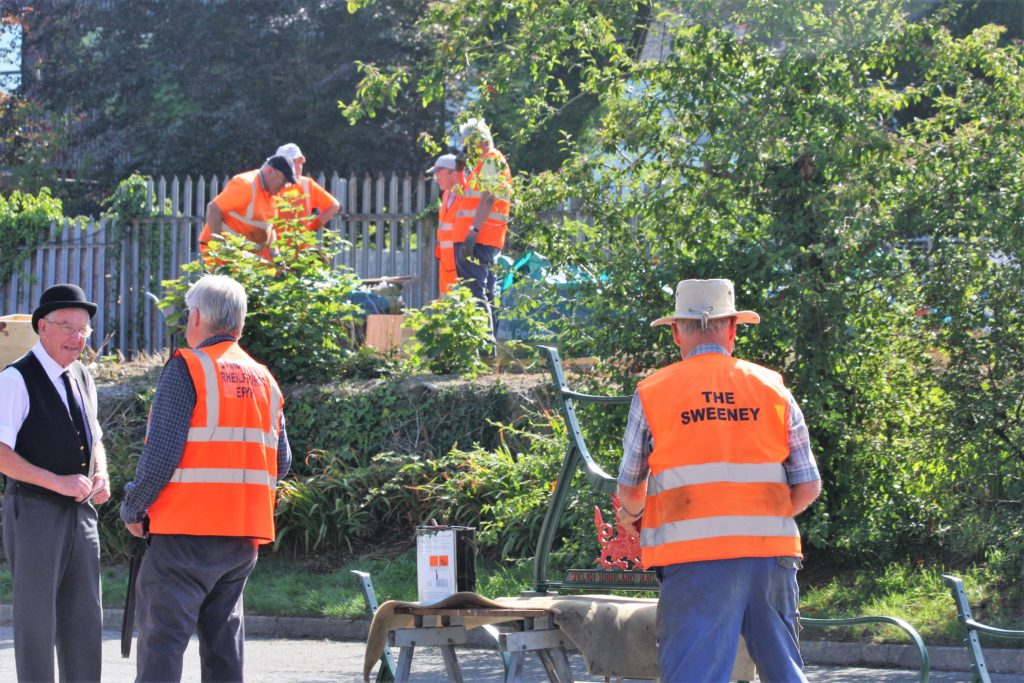 Being nosey, I asked Dave Firth what was happening.  It seems we are going to have pitches for campervans on the embankment but first of all the land needs clearing and fencing put up.  In the meantime, The Sweeney was making a start on painting the benches.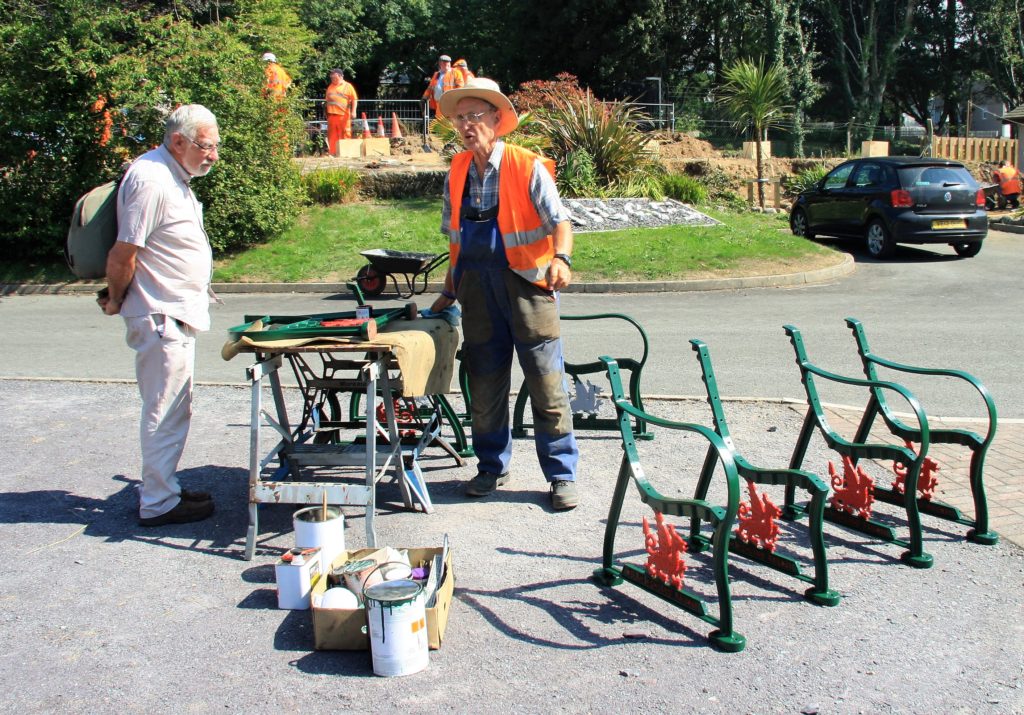 On our return some 4 hours later, you can see the land clearance is making good progress and The Sweeney has completed some excellent painting work on the seat supports.