TEAM S Newsletter No.4 Summer 2018
Did you know there are 51 bridges and 16 retaining walls along our track?  Were you aware of a specialist team that has been formed to manage all of them?
The Infrastructure Department is actually responsible for them all throughout the forty-mile railway.  Team S is a group of professionally qualified engineers that has been created to assist the Infrastructure Department with this important part of running the Railways.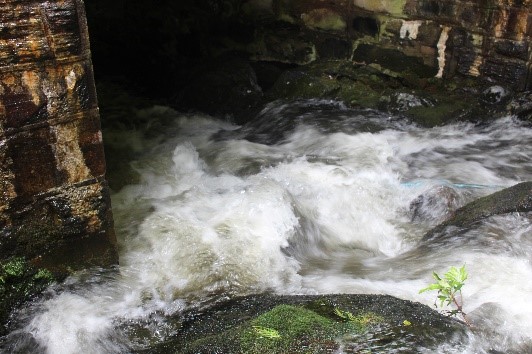 Undercutting of the abutments has been of increasing concern. A budget for this work has now been approved and it is anticipated that work will be completed in 2018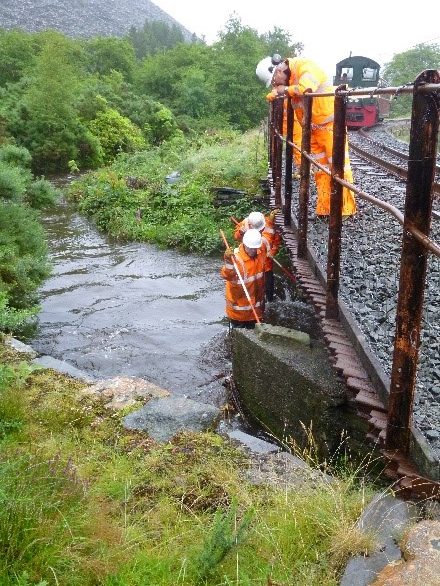 Here we see members of the team performing the ritual to the gods of masonry structures to assist in the inspection process.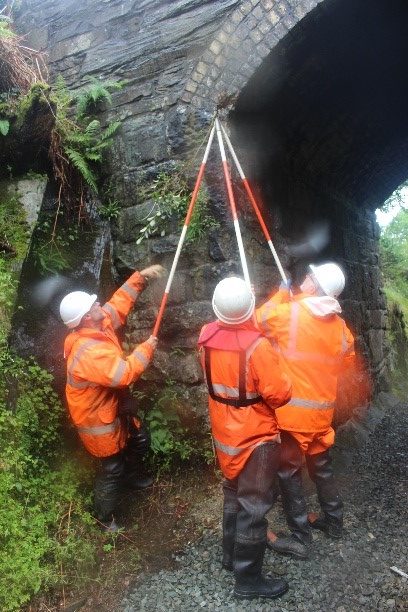 The youngest member of Team S is now 60 years old and serious consideration needs to be given to bringing in new blood for the future. If you have some experience in bridge management or structural engineering and think you that you may be able to help then please contact Graham Cole as shown below. You will be assured of a very warm welcome.
Comments on the work of Team S would be welcome. Please contact Graham Cole for further details – gcole@ffwhr.com