Caernarfon gets a bit of colour.
Things are moving along nicely and the red tiles look great (or are they closer to cerise?  A blue entrance certainly looks different!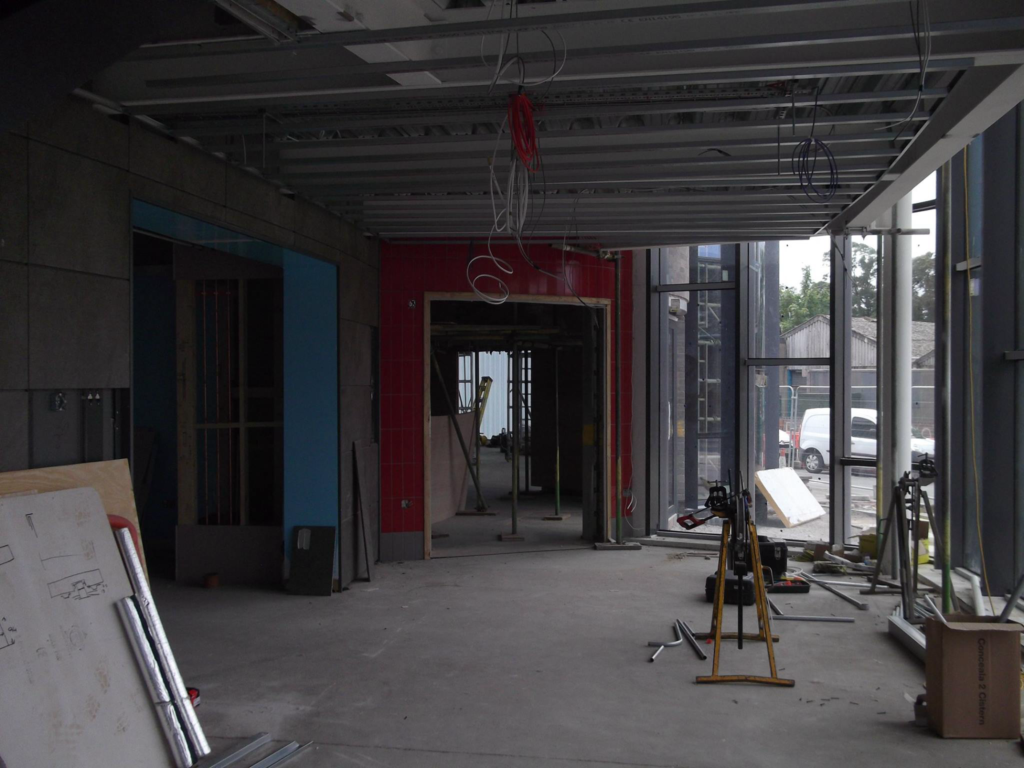 We have to remember that 14 weeks was lost at the beginning of the project due to a gas main being found that was not on the survey maps.  It has been reported that the station will be open for the Santa Trains – with an official opening in the new year.