Cream Teas on the Welsh Highland
I popped onto the train on my way to the new station building to see what the tablecloths were all about and almost wished I was booked to enjoy a cream tea on the move.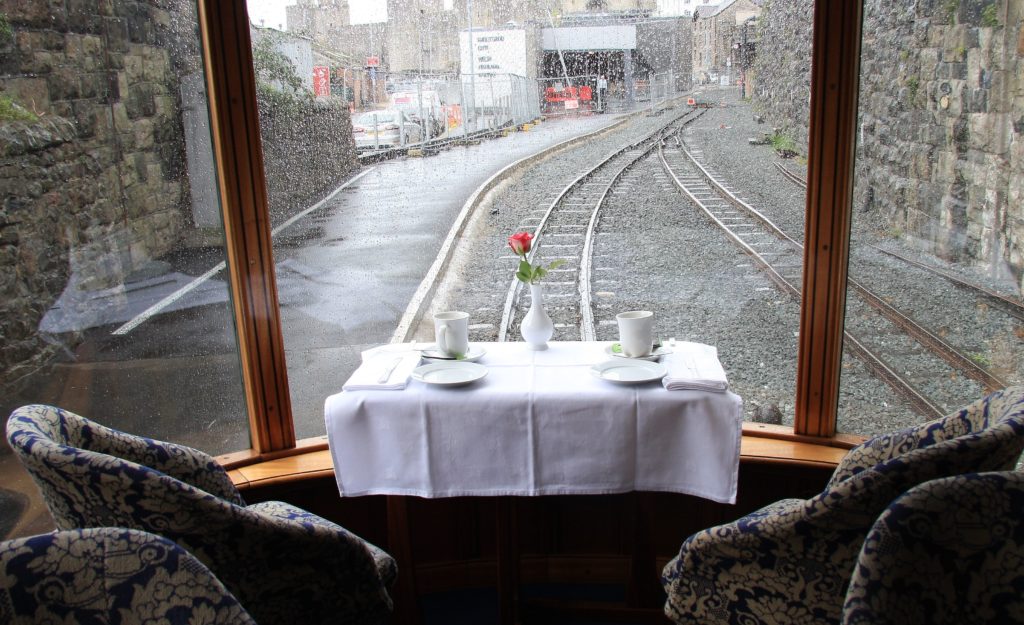 It looked so inviting and what a view!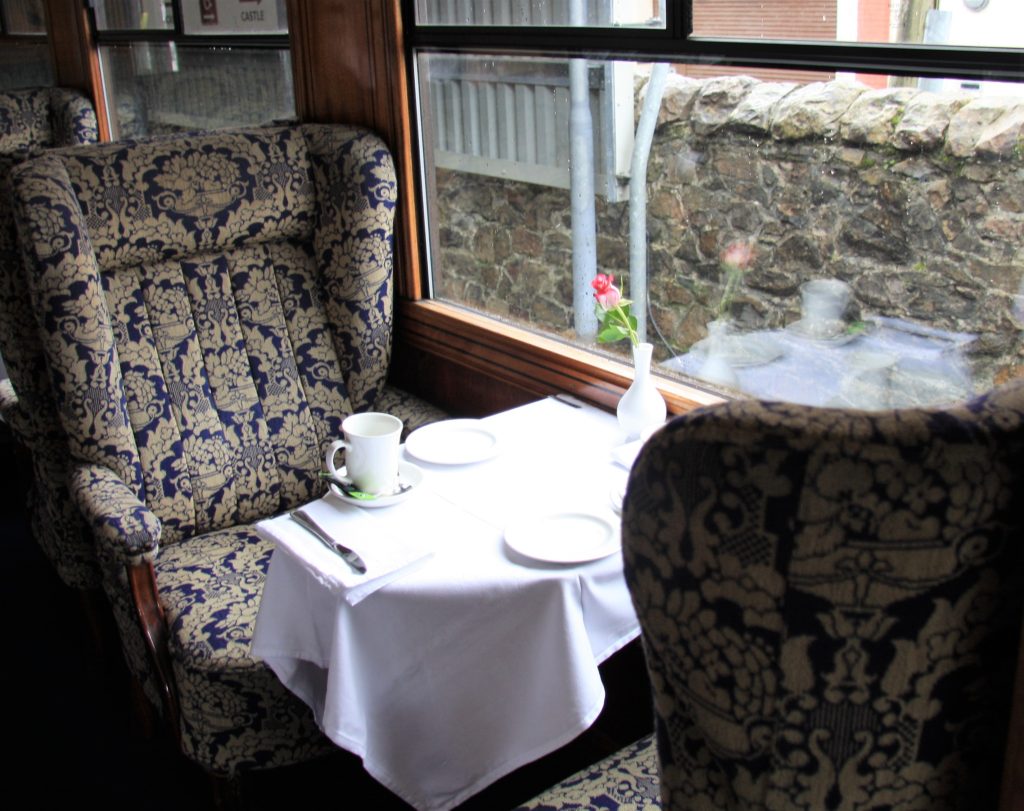 What could be better than being seated in the comfort of Pullman style seats, being served by our amazing staff and enjoying the views of Snowdonia whilst enjoying a cream tea!
I rather hope that these two lovely gentlemen, that I chatted to on the platform, were set to enjoy what was on offer!