Activity in the Paint Workshop in Minffordd
There is a lot of work, carried out by the small team of the Buildings Department.  Most of it goes on inside the workshops, to prepare the larger items, before being installed on many of the sites around the railway.At the beginning of the year we had the gutters and fall pipes for Tan y Bwlch, along with the porch for Plas Smart and the arched window frame for Boston Lodge covered over in the corner.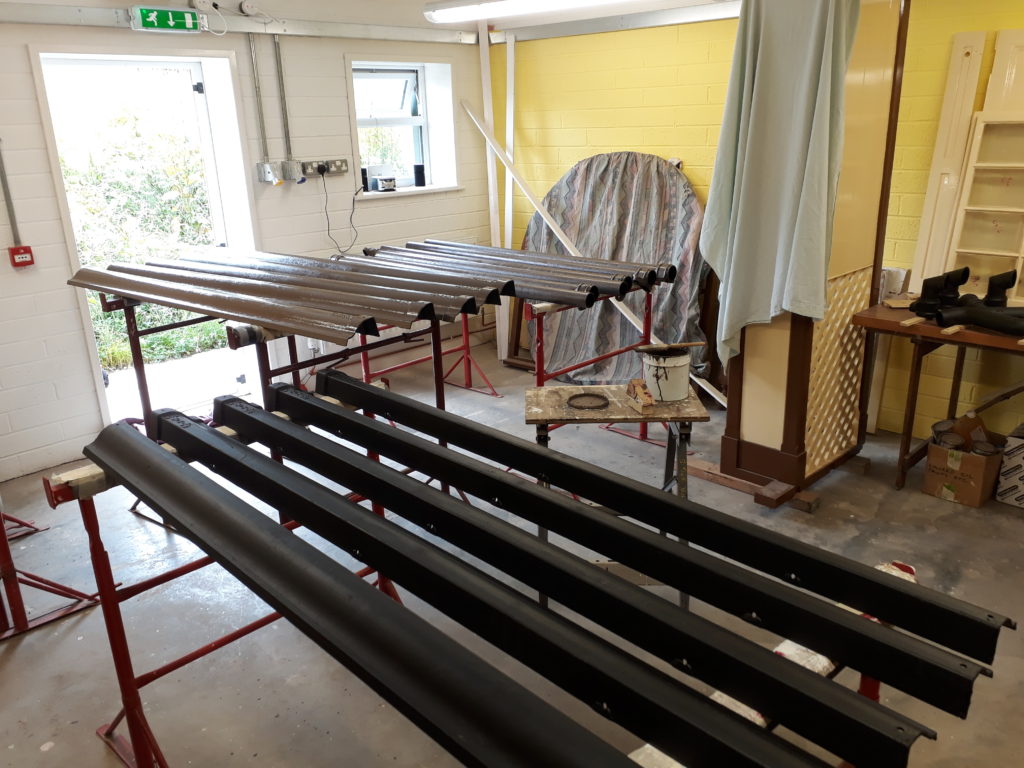 Then the doors for the goods shed – that are awaiting their rolling mechanisms to arrive from the foundry.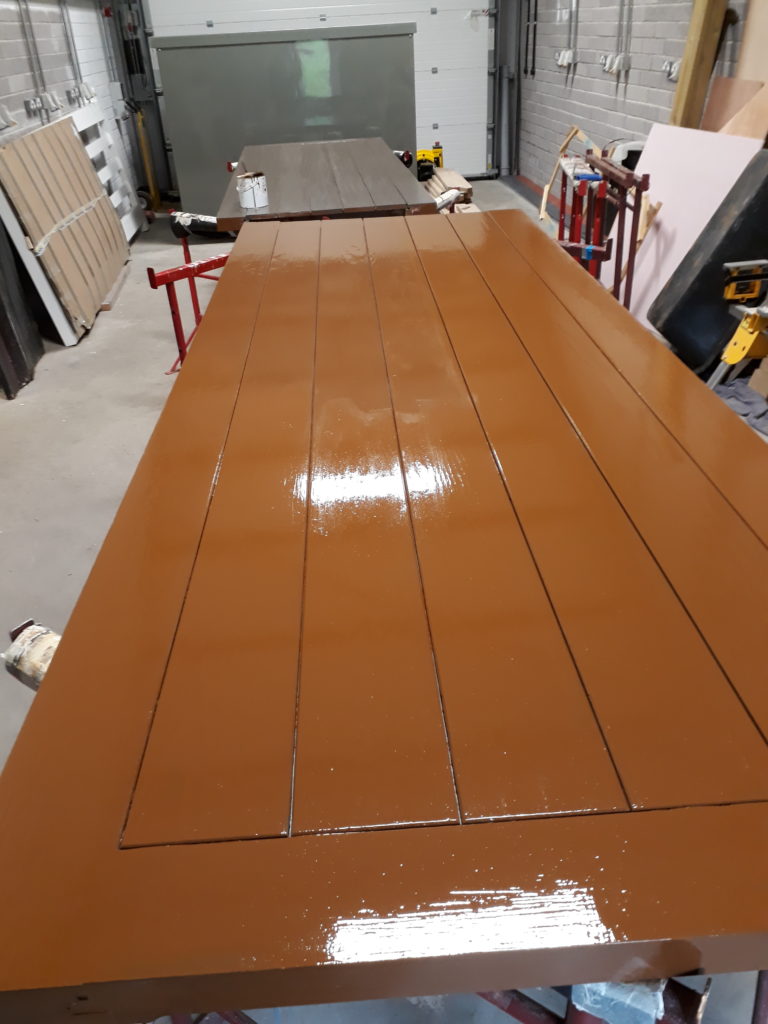 In the meantime, lots of slats arrived needing 3 coats of treatment for the seats on the Welsh Highland Railway – that had to be the most boring of the jobs… I was glad to see them all stacked up and ready for collection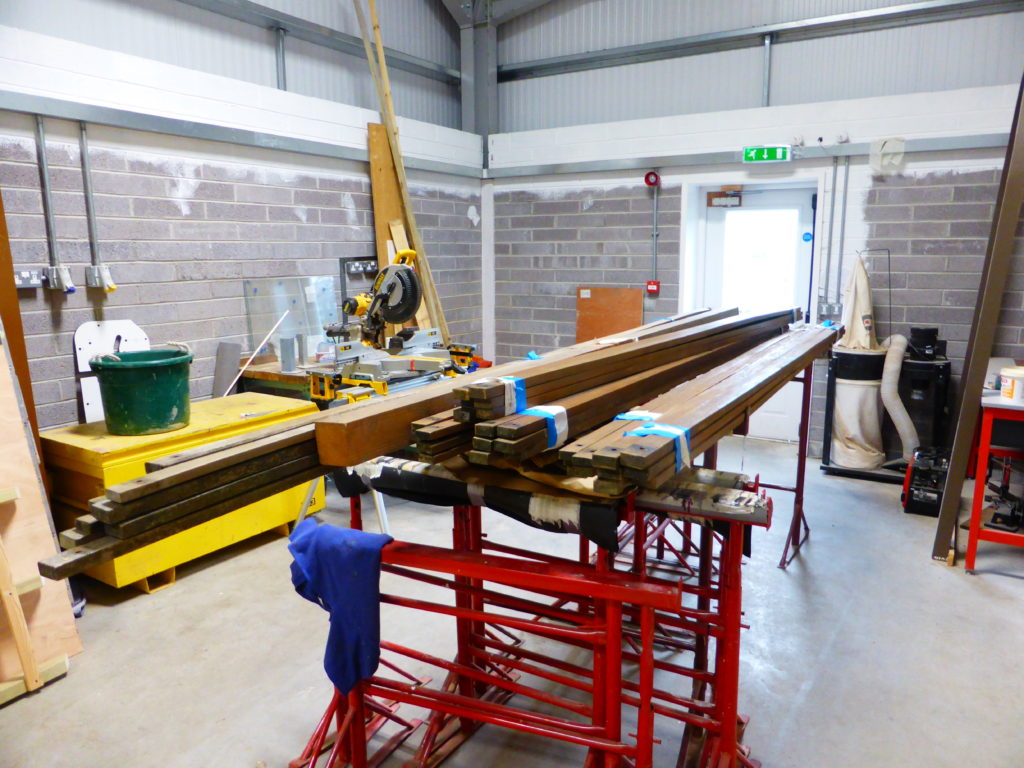 but the end results, as they travelled to their destinations, was pleasing to see.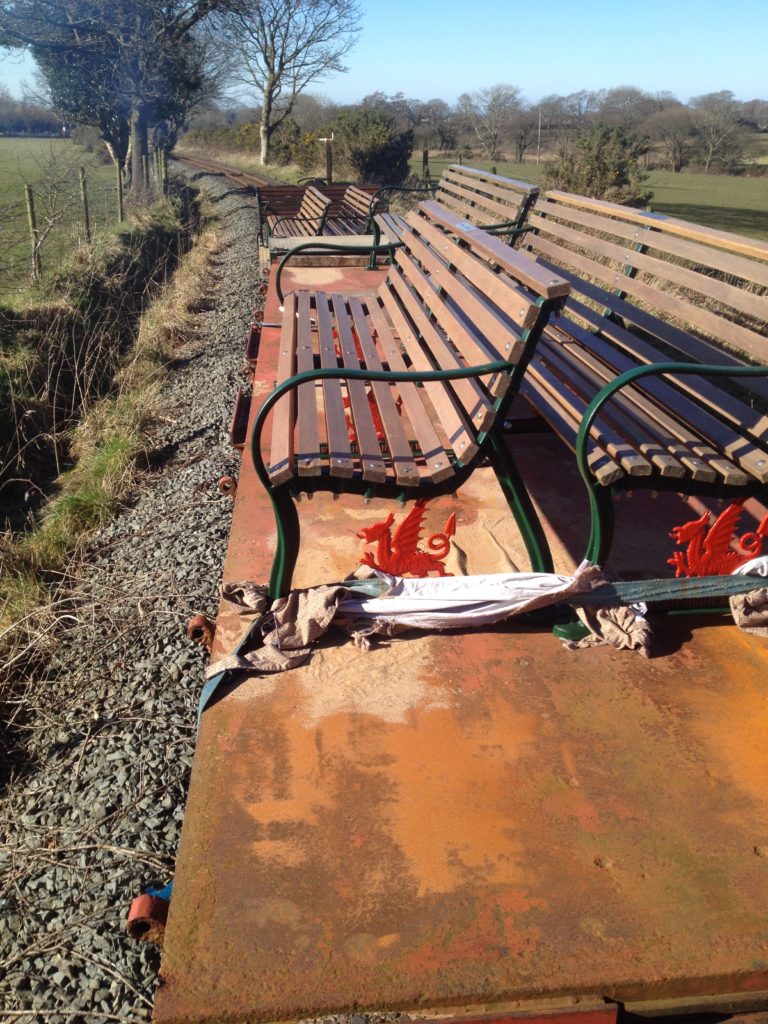 And the latest project?  The new cast iron guttering and fall pipes for Harbour station.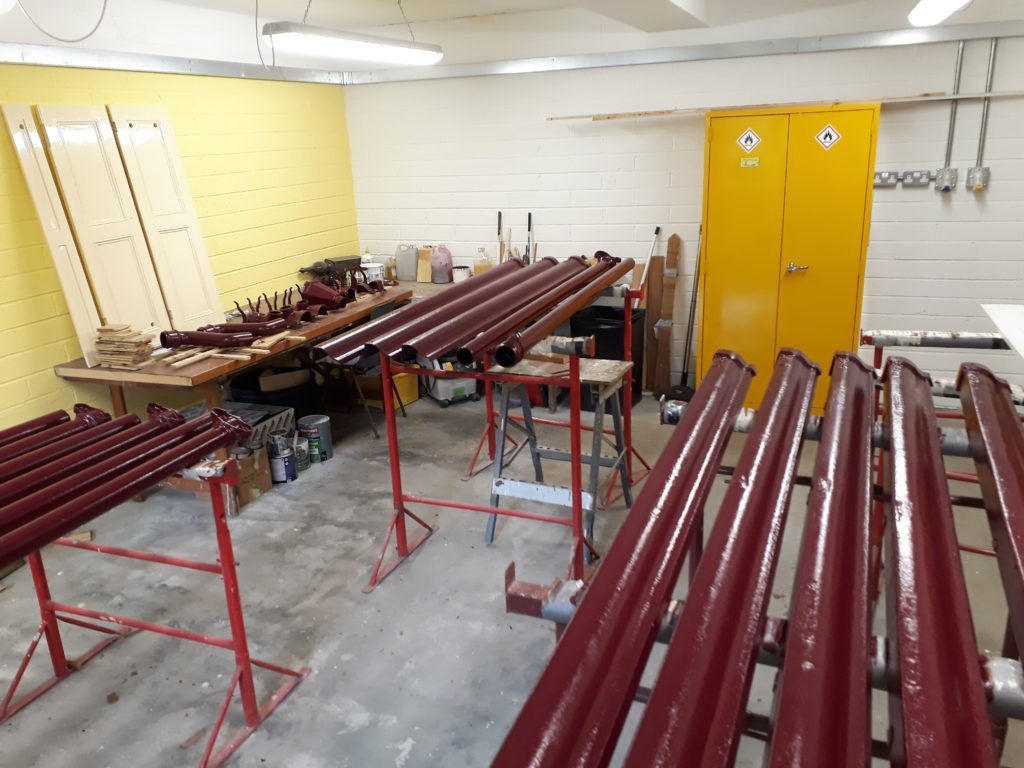 Of course, we painted the new shed for Tan y Bwlch, and windows and doors for Plas Smart and the Bothy, the arched doors and windows for the old workshop next to the Glan y Mor shed at Boston Lodge. Mustn't forget the new gate for the entrance for Minffordd Yard.   Then there is the facia/soffit boards for the Blacksmiths Shop, Tan y Bwlch and Plas Smart.  We await the arrival of the cast iron gutters and fall pipes to finish the Blacksmith Shop off – and for Plas Smart!   Lots of good work has come out of the Buildings Department in the last year and I am sure we will have a lot more over the winter months.  If anyone would like to join the Buildings Department Team as a volunteer, why not contact James Hamlin on jhamlin@ffwhr.com – a warm welcome will be given.  I understand that more slats will be arriving from the WHR… Care to share the load?