Progress of Castell Harlech
A new colour scheme – but needs something bright at the front….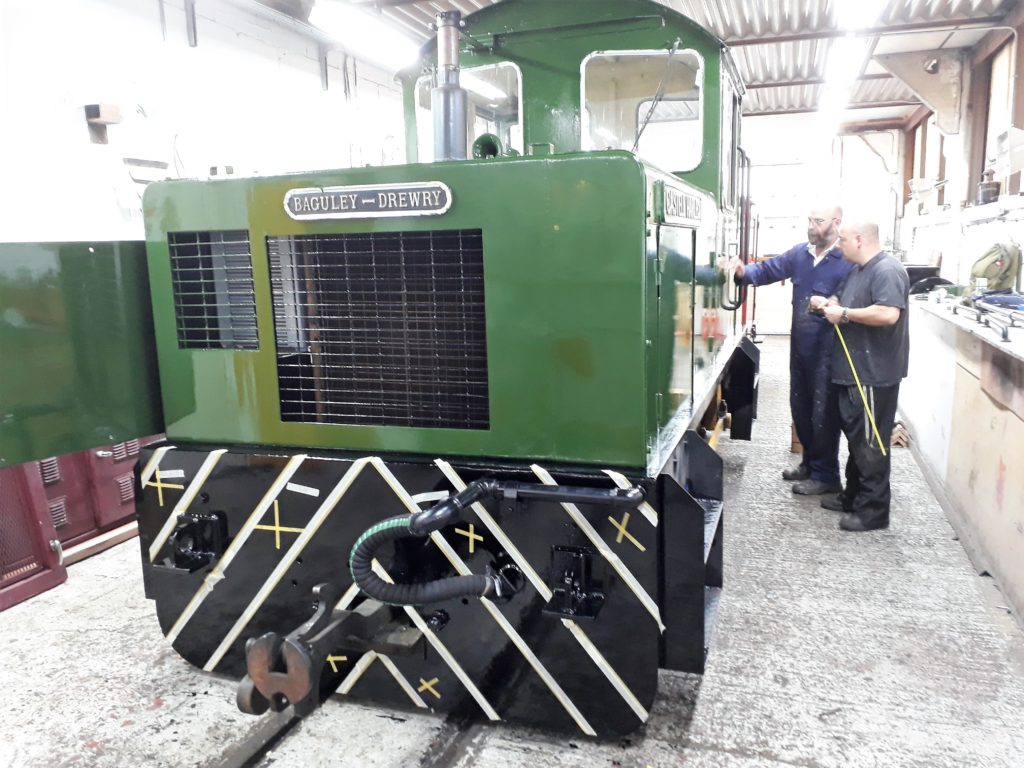 X marks the sections that don't need paint – all the measuring and decision making was fun to listen to but the end result will be pleasing to the eye with bright shiny yellow stripes back and front!
Bonnie got into the act as this is her usual stance when I am working, but her reflection does show the quality of the paint job!