Drains – Rodding out the debris from Callum!
The featured image stars our latest recruit Trevor Owen who joined us on Sunday for the first time, hard at work rodding. Action shot…… of course.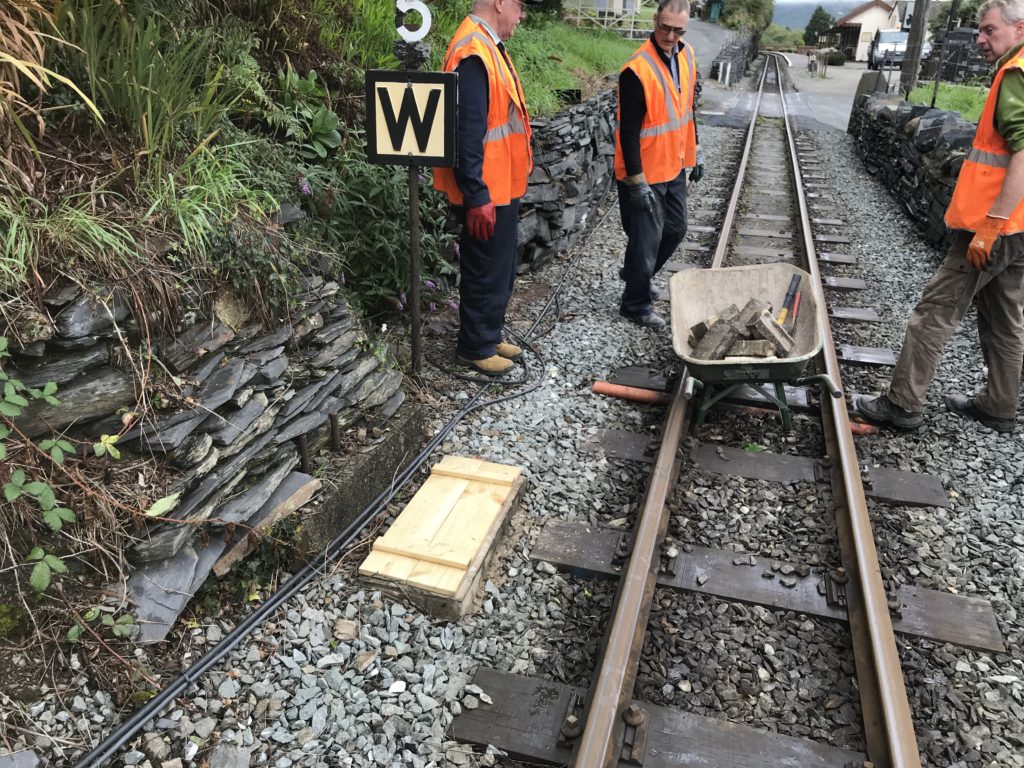 Second photo is of the gang's pride and joy… a wheel barrow AND a new drain lid….
We do need, with respect to the existing gang, more 'younger blood' so anyone interested in joining the gang would be great.  As an "older gang" it might be off putting to the more youthful shall we say, but we are a friendly bunch and we don't bite so come along one Sunday and give it a try.You can contact Iain Harris iain.harris1026@gmail.com
We meet Minffordd Yard at 8.30am. , and are usually back in the yard by 4pm.
17th & 18th November is the next working party  See the Events Calendar for future dates.
We have, after 40 years, now secured our own building , thanks to Alex,and I attach a third photo of our glamorous TSS (Gareth Davies) showing off some of our new shelving..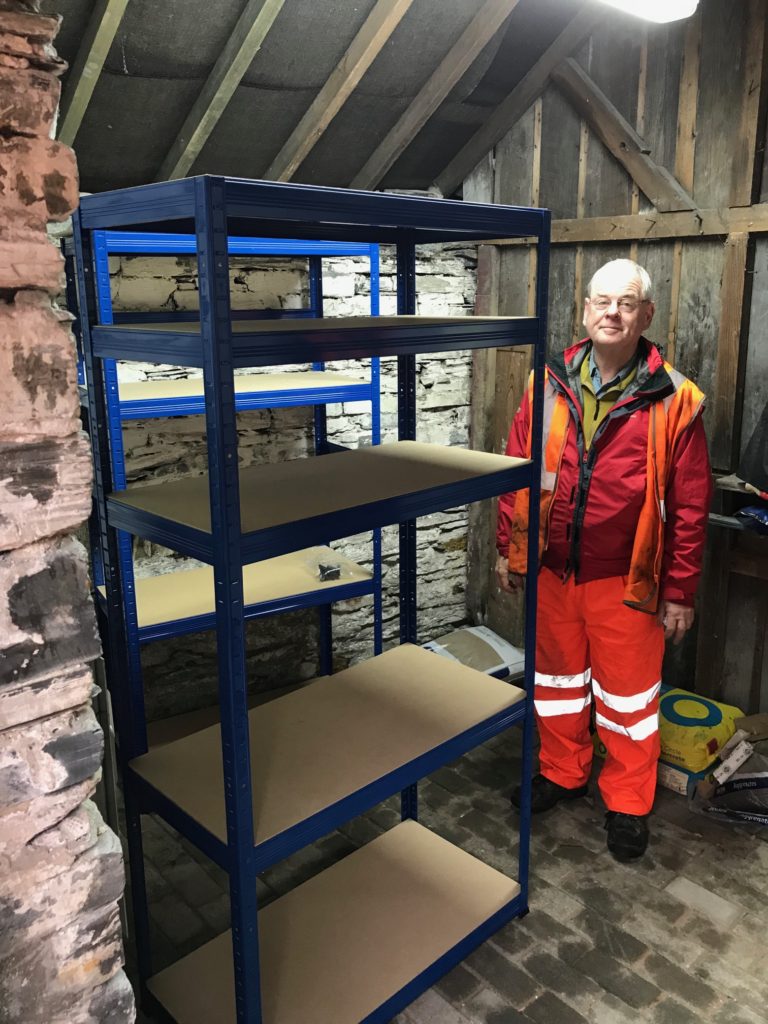 Here is our new home, formerly known as the Bothy tucked away at the bottom of Minffordd Yard.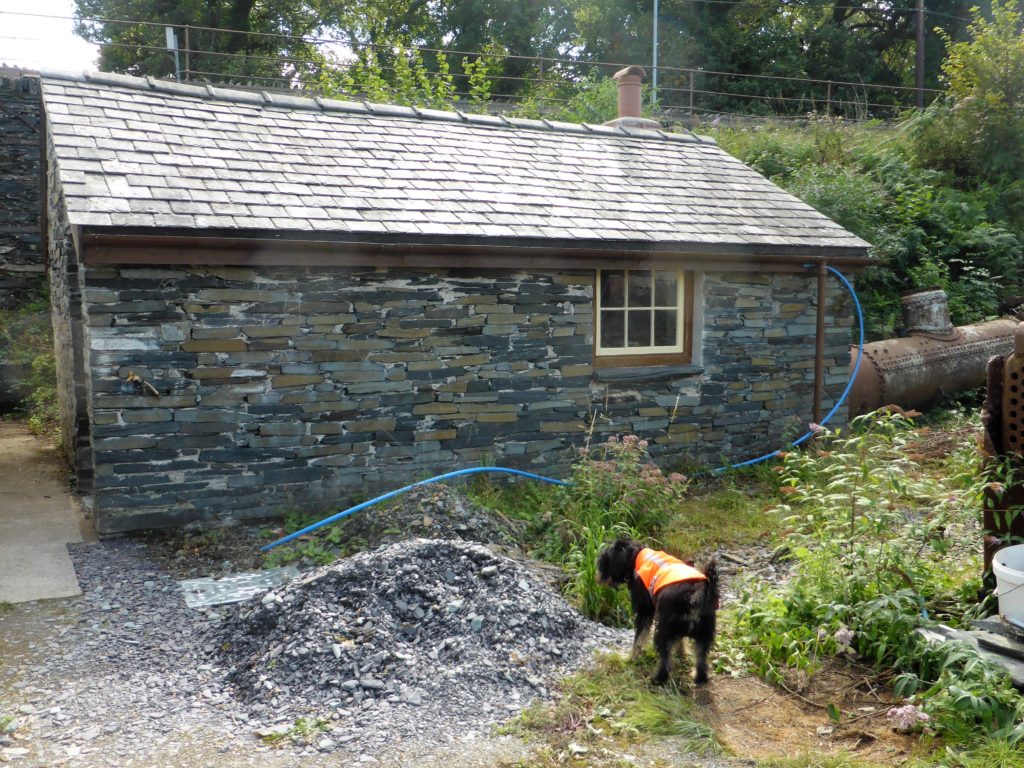 and here is the sign to be fitted to the door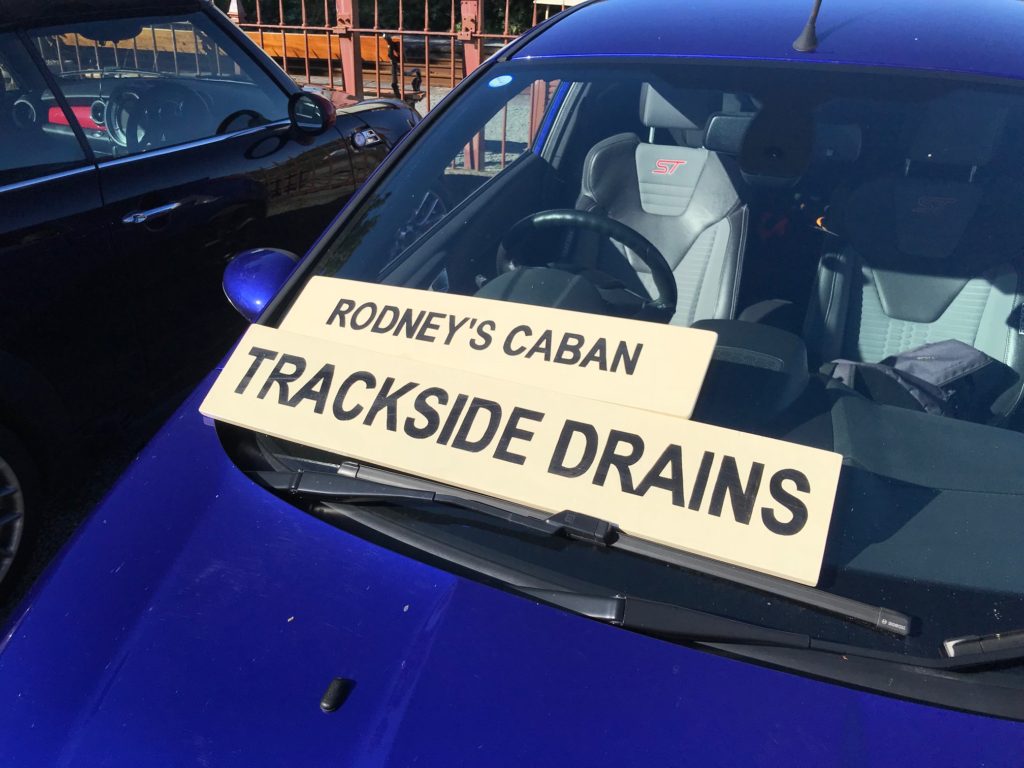 I still prefer Drains World UK…..