Gigabash Parks and Gardens Team – got wet wet wet…
Well this has been the year of all years for storms…
Not one volunteer in our group could remember a bash where we had been so challenged by the weather. Despite the torrential rain and gale force winds of storm Callum the stalwart Parks and Gardens volunteers ventured forth to Harbour station to fill all the window boxes and tubs with Spring bulbs for the start of service next year. Whilst back at Minffordd, Mary Arnold sallied forth with her trustee troupe and attacked the weeds and excesses of the much admired long bed.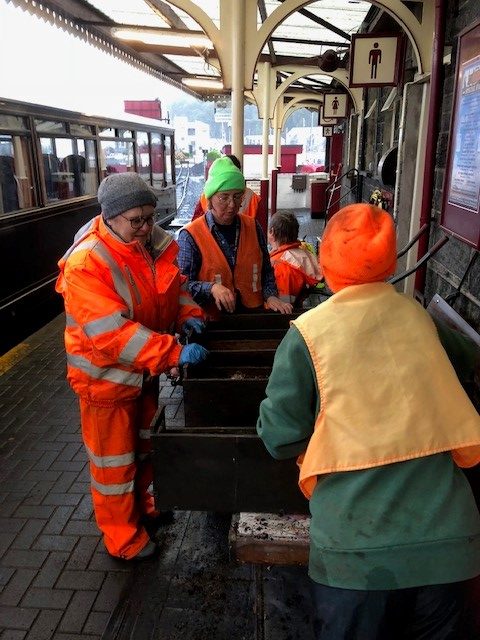 Due to the weather Kaz (P&G Lead) made the unprecedented decision to plant up the window boxes under the station platform canopy. The FR service trains had been cancelled, so disappointed passengers sat alongside us and observed all the activity and were impressed by our positive determination to get the job done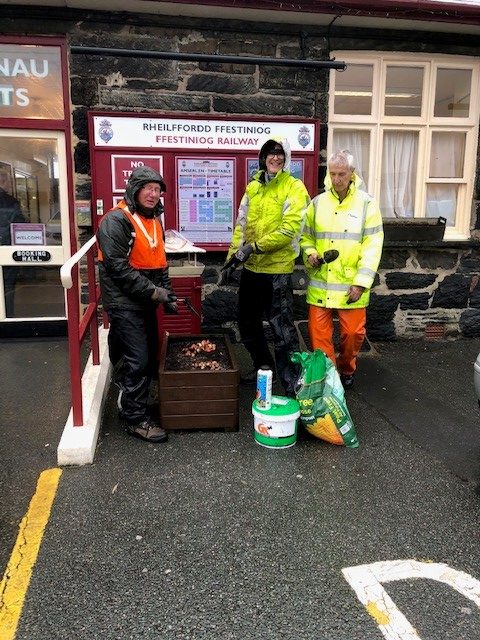 A few of us ventured out up the platform and into the car park to fill the barrels. By the end of the morning's endeavours our waterproofs were no longer functioning and we took refuge back at the Gweithdy, to ring our clothes out..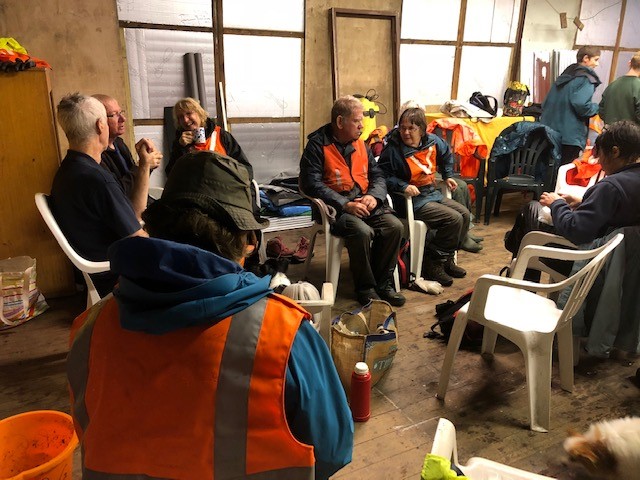 Sunday was a bit brighter and sun shone down on us, the track was cleared of  fallen trees, which allowed us to continue up the line to Minffordd, Penrhyn and Tan Y Bwlch where we carried on working on some amazing displays, visitors will be able to enjoy from March to May 2019.