Waggon Tracks Working Party Action
A small band of waggon trackers were in action this weekend, thank you to everyone who grafted.Progress wasn't particularly inspiring, but we got back in to the swing of things (first proper WP since June) by doing a couple of slow jobs which will enable us to make greater strides at the end of November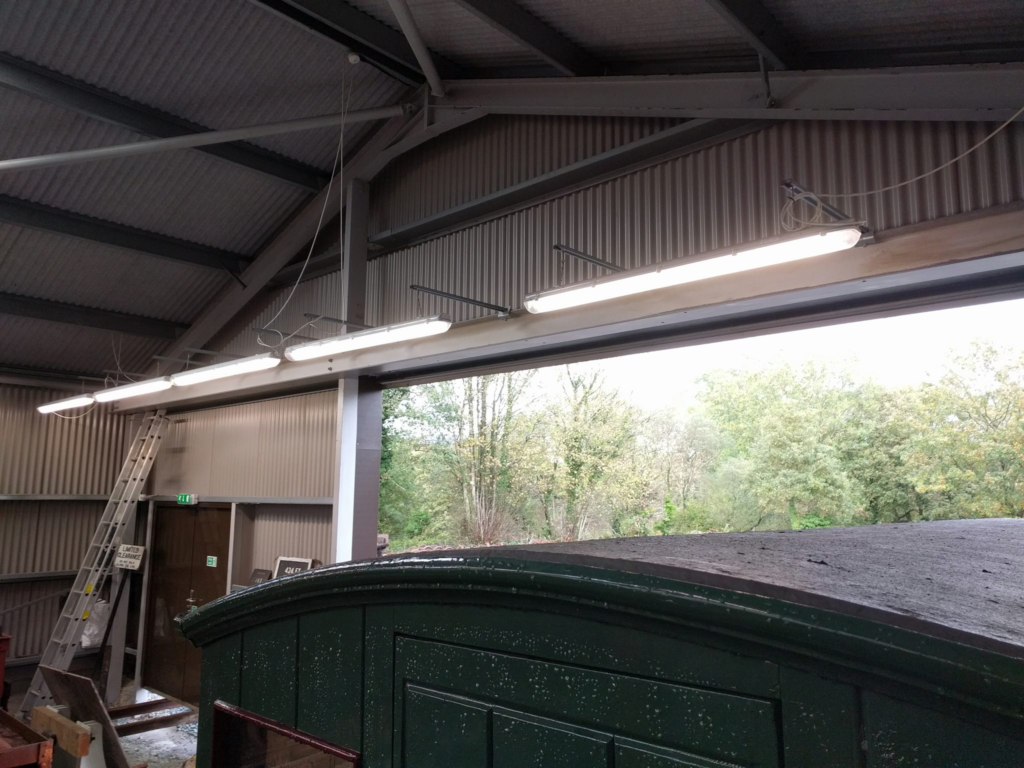 Fitting the beam for the sliding doors needs someone working at height so bring in the Cherry Picker!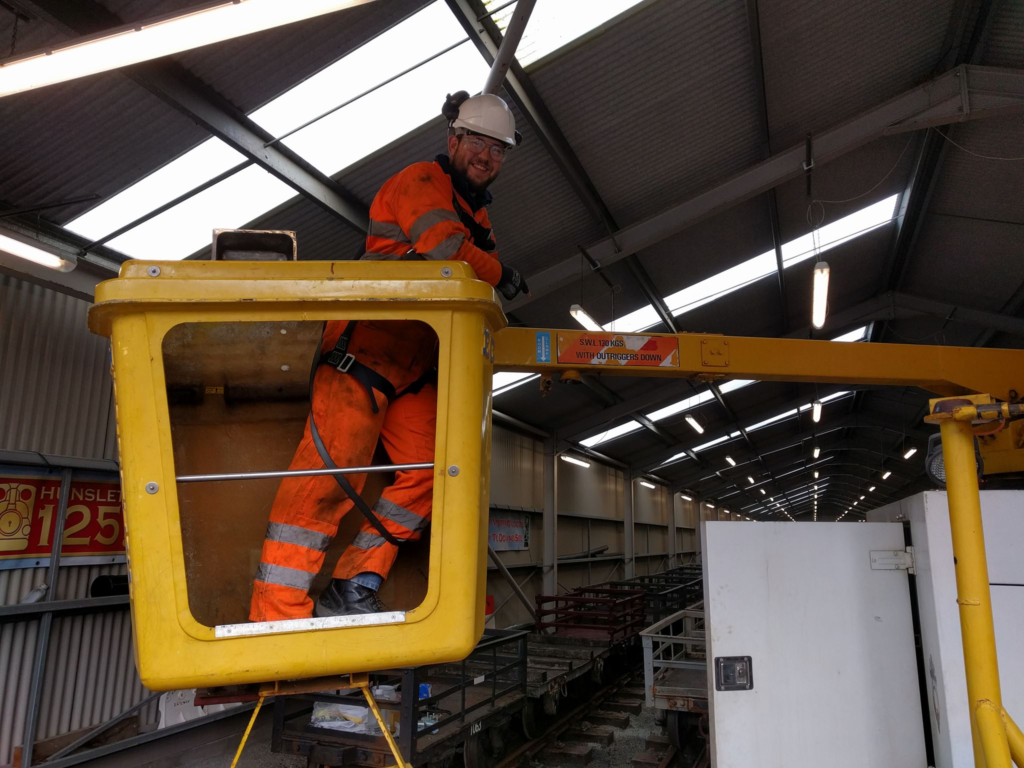 And for the doors to slide efficiently – one needs to make a few notches in the tracks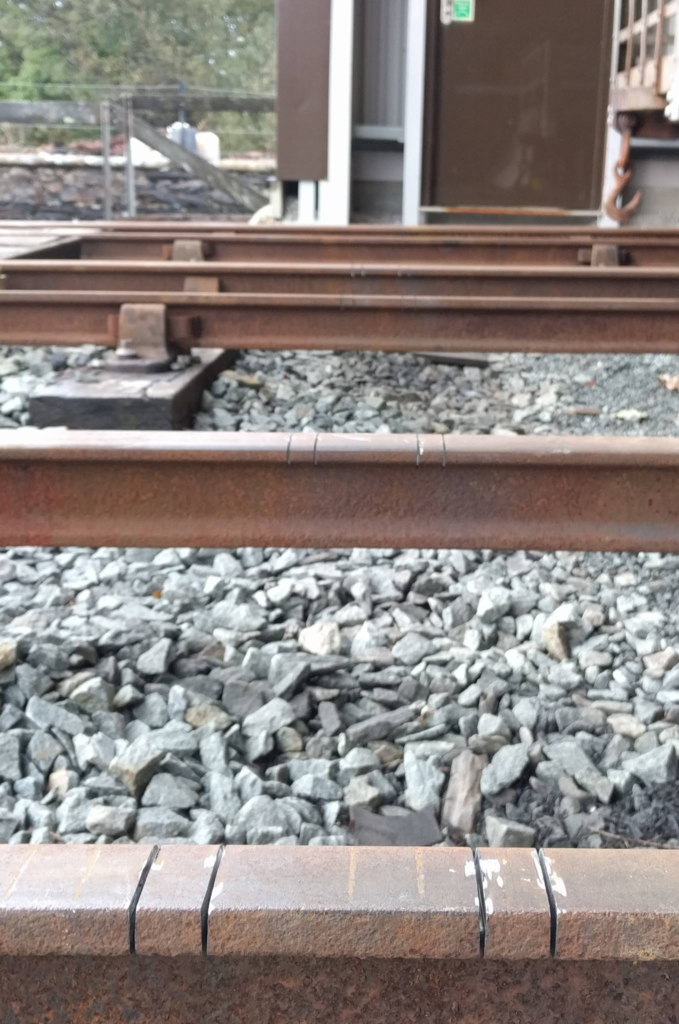 Hope to see many of you coming to Minffordd for the November Working Party now the season is all but over.  Please contact Will High on whigh@ffwhr.com if you would like to join this happy band of workers.