Blacksmiths Gutters and others!
It is all in the preparation – gutters and fall pipes come with their many fixtures and fittings
and all require 4 coats of paint to be applied before they can go out on site.   They also require a lot of space – so having this amazing buildings department workspace along with the paint workshop is a major plus. They can all be spread about to made the job so much easier to get to.
Thank goodness for a great 60's music collection to relieve the boredom!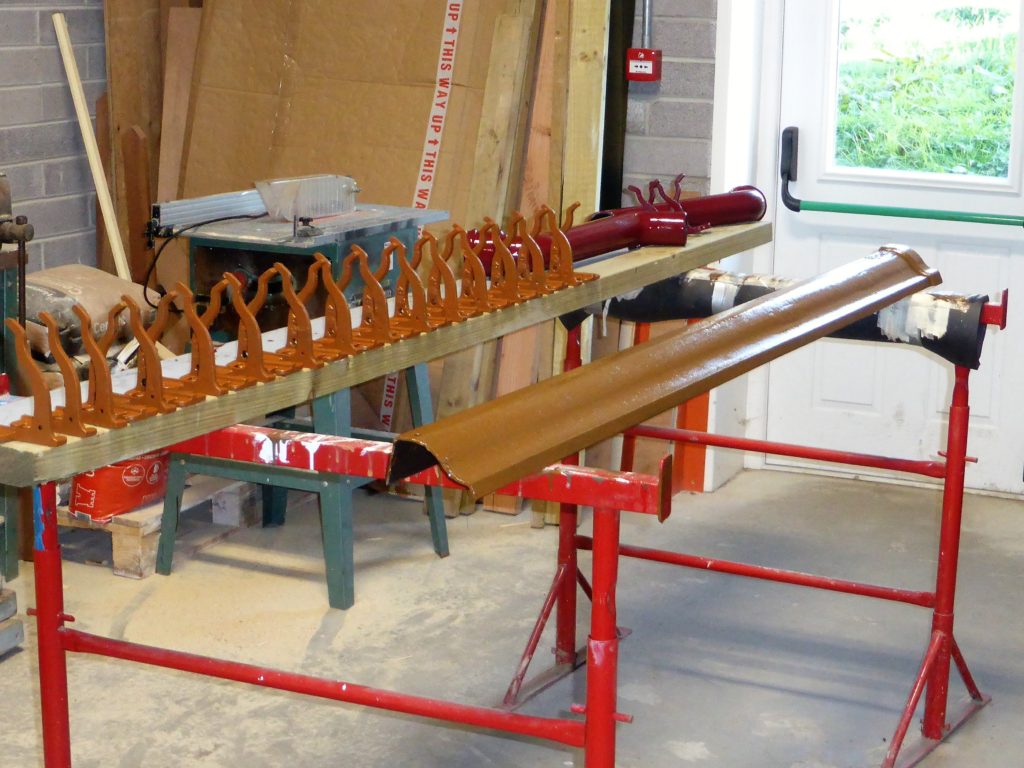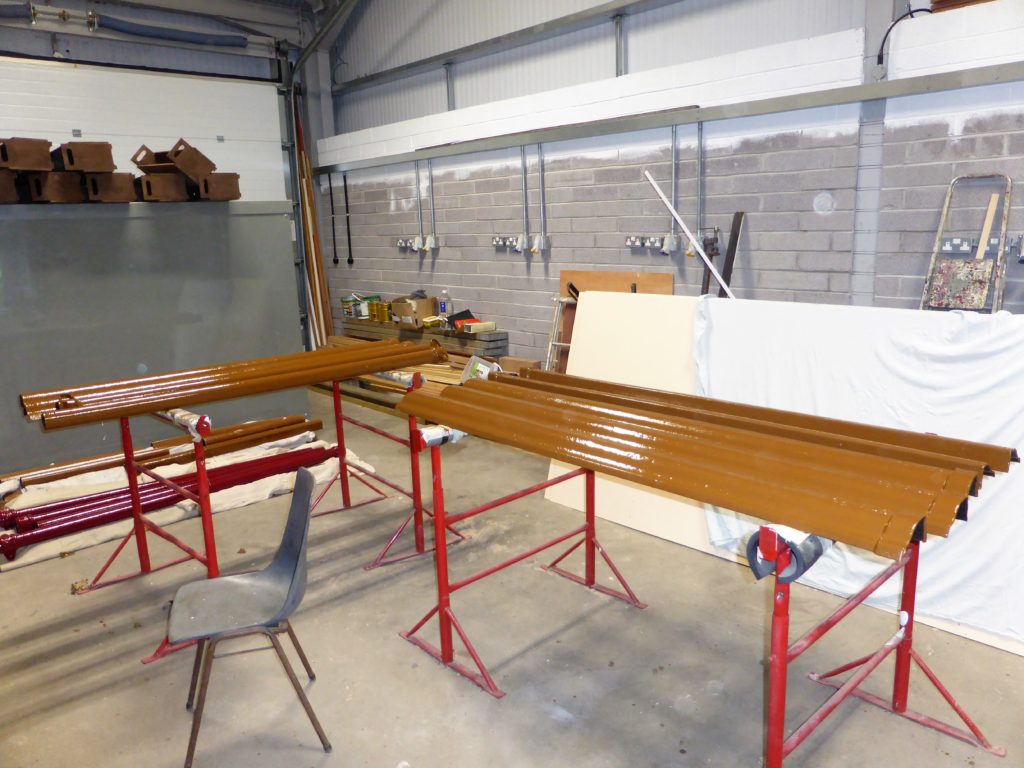 The ones on the floor are for both Harbour Station and Tan y Bwlch, with gutters and fall pipes for the erecting shed and Goods Shed – definitely  became the year of the gutters for the paint shop!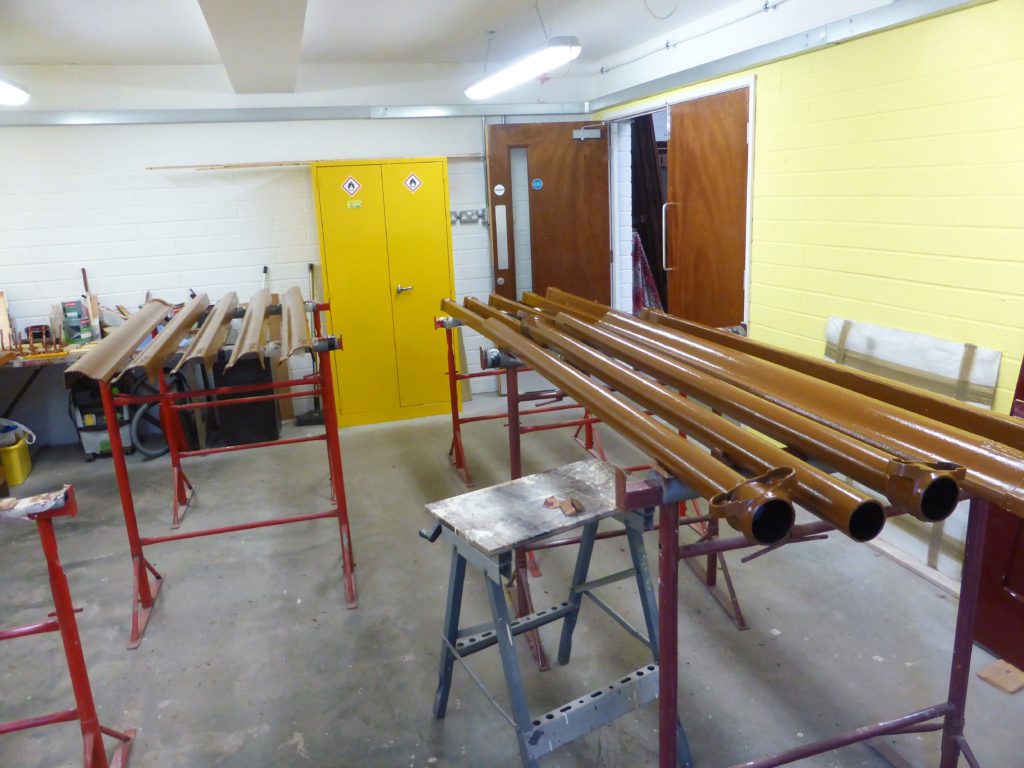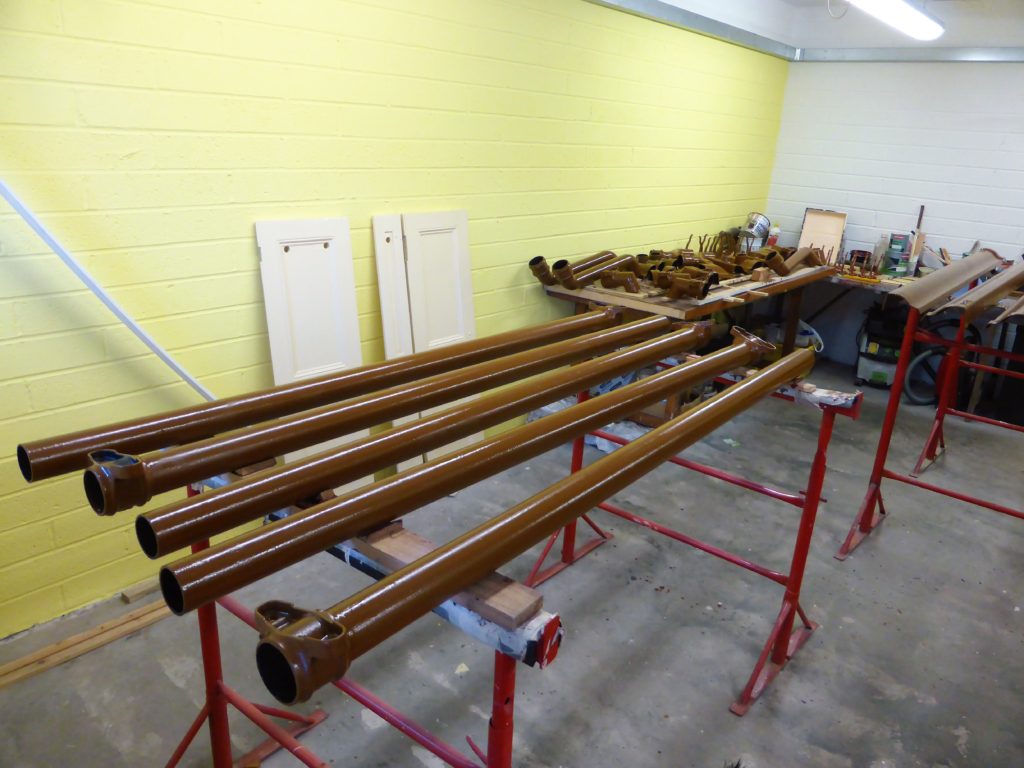 The shutters are ready for installation in Plas Smart.  After removing all the historic paint layers they were found to be in pretty good condition – a little bit of TLC and maybe they will last for another 50 years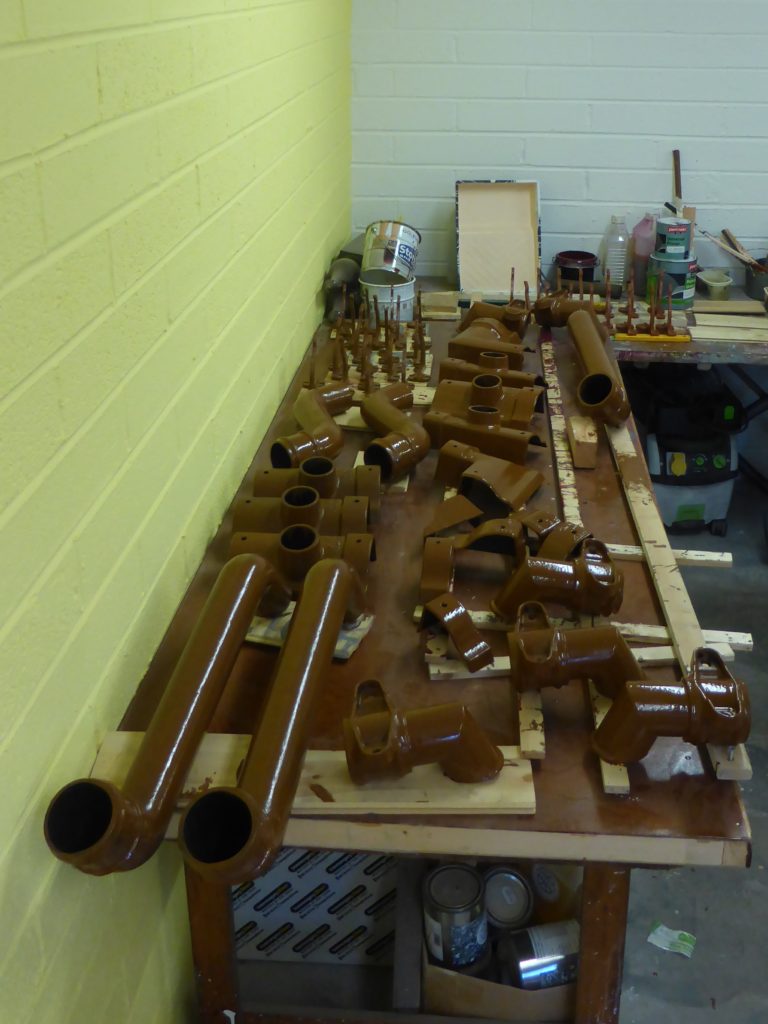 They have all had their 2 coats of undercoat so next week, gloss!
I am led to believe that the next load of work to arrive is slats for the rest of the seats on the Welsh Highland – might need to get a new music selection for those.  Last year  I had 70 plus slats that needed 3 coats of special varnish – and took up just as much room!  Anyone, wishing to share in this enthralling work, please do not hesitate to get in touch with me cyounger@ffwhr.com