Update on the Blacksmiths Shop
At Last – Slates….. progress at lunch time yesterday.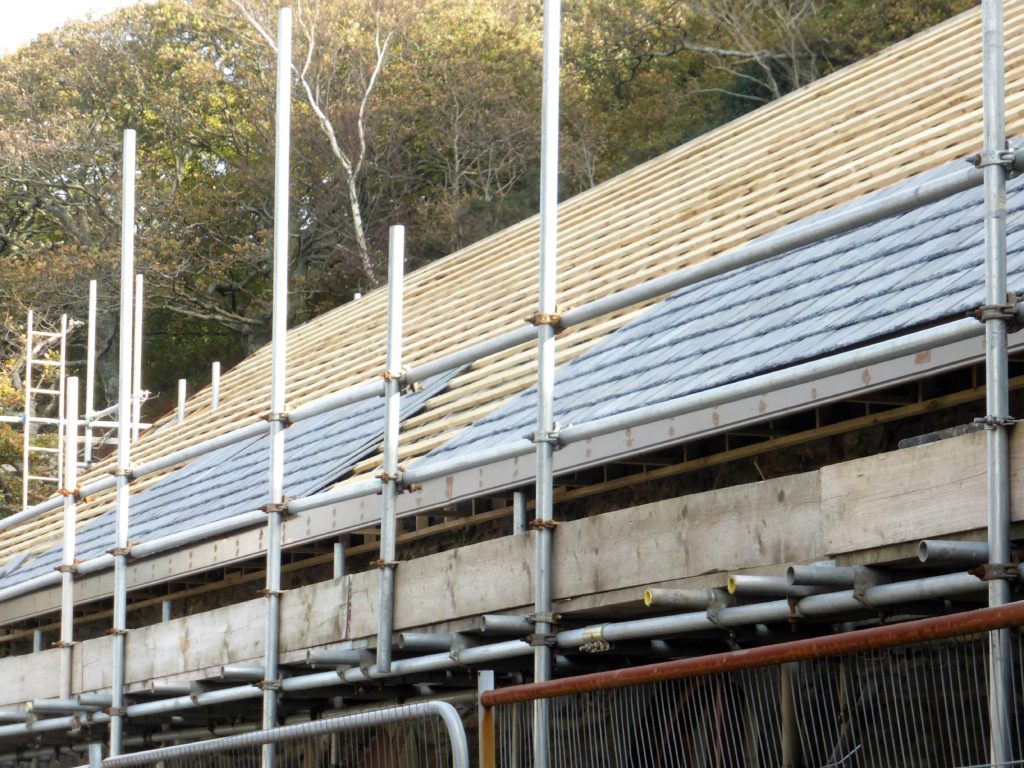 The weather has been especially good enabling good progress to be made on the roof.  Plans are underway to restore/rebuild the 5 missing chimneys next year and complete the work on the rear of the building.  It will be nice to see the scaffolding removed and the windows and doors all painted to match the rest.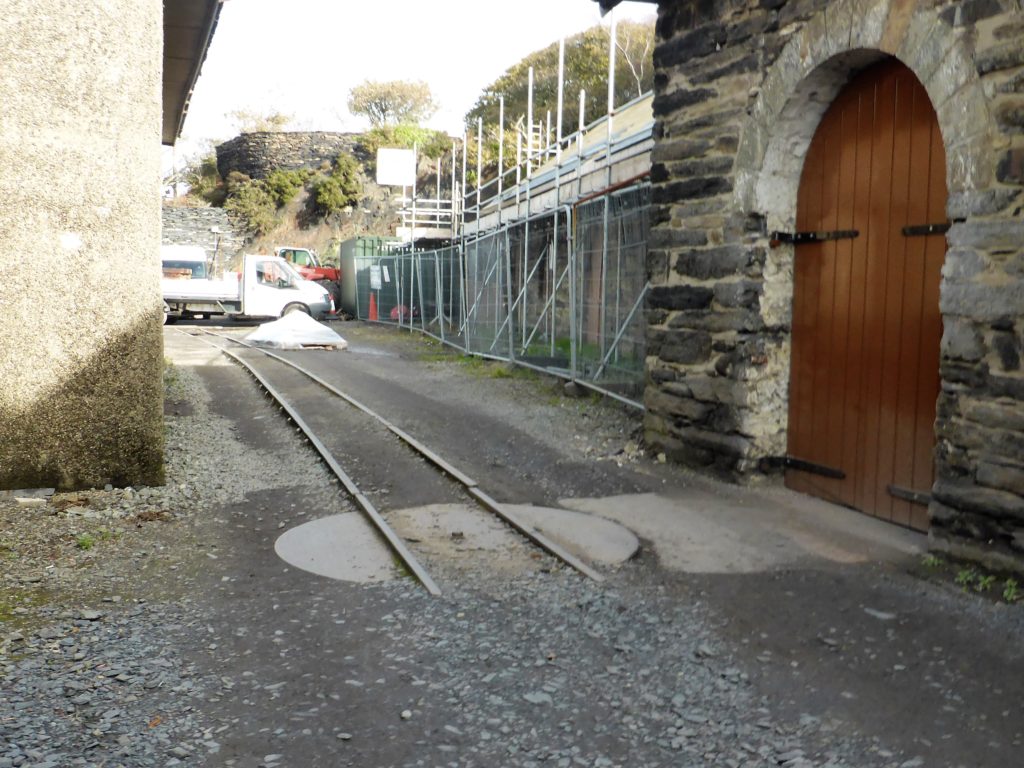 Even Richard, our volunteer from Holland, was caught on the same day,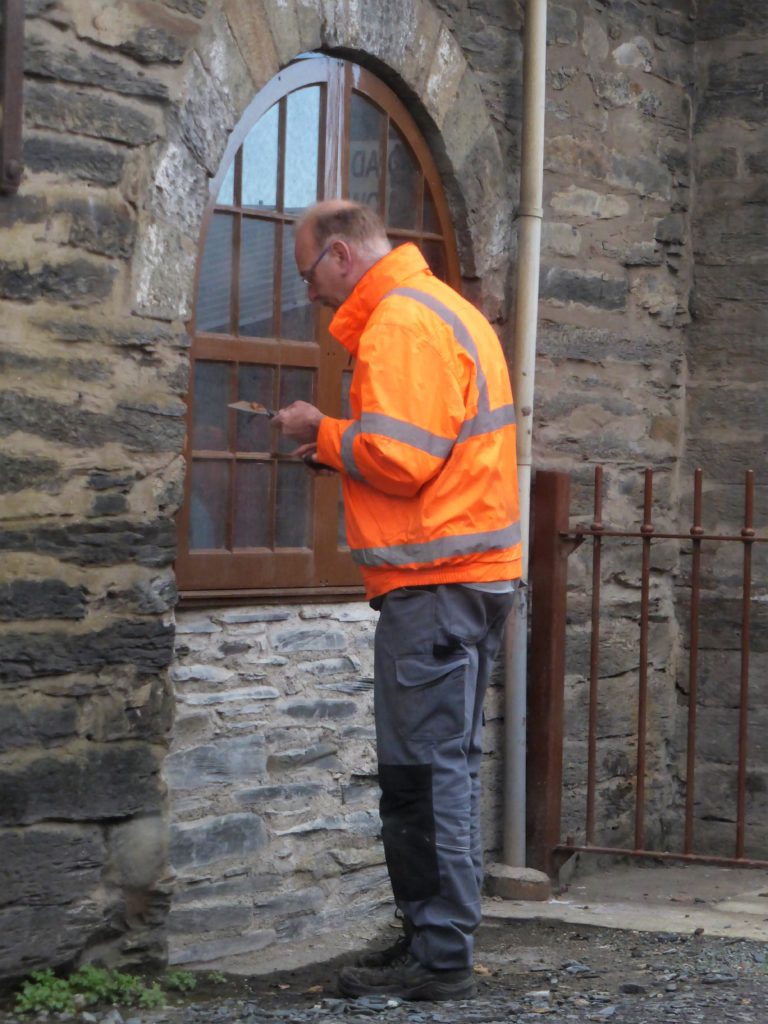 working on filling the drill holes on the new window frame that was installed during Young Volunteers Week.  I also noticed, in passing, that similar work has been done to the porchway entrance of Plas Smart.