Saturday the 10th of November will see FfWHR locomotive Lilla in steam for the last time prior to overhaul.
Arriving at the FR in 1993 the loco was in a tired but operable state. Although the loco is not used for regular services it is a regular sight around the Ffestiniog and Welsh Highland Railways. 
Until 12 years ago the loco carried the original 1891 boiler, thought at the time to be the oldest boiler still in regular use. With some regret, but also a degree of relief, the decision was made to build a replacement. The Boston Lodge designed and built boiler was completed in short order and fitted to the loco. Now ten years later the first overhaul is due. Although the loco could run until next March the team want to use the winter months to get a head start on the work needed.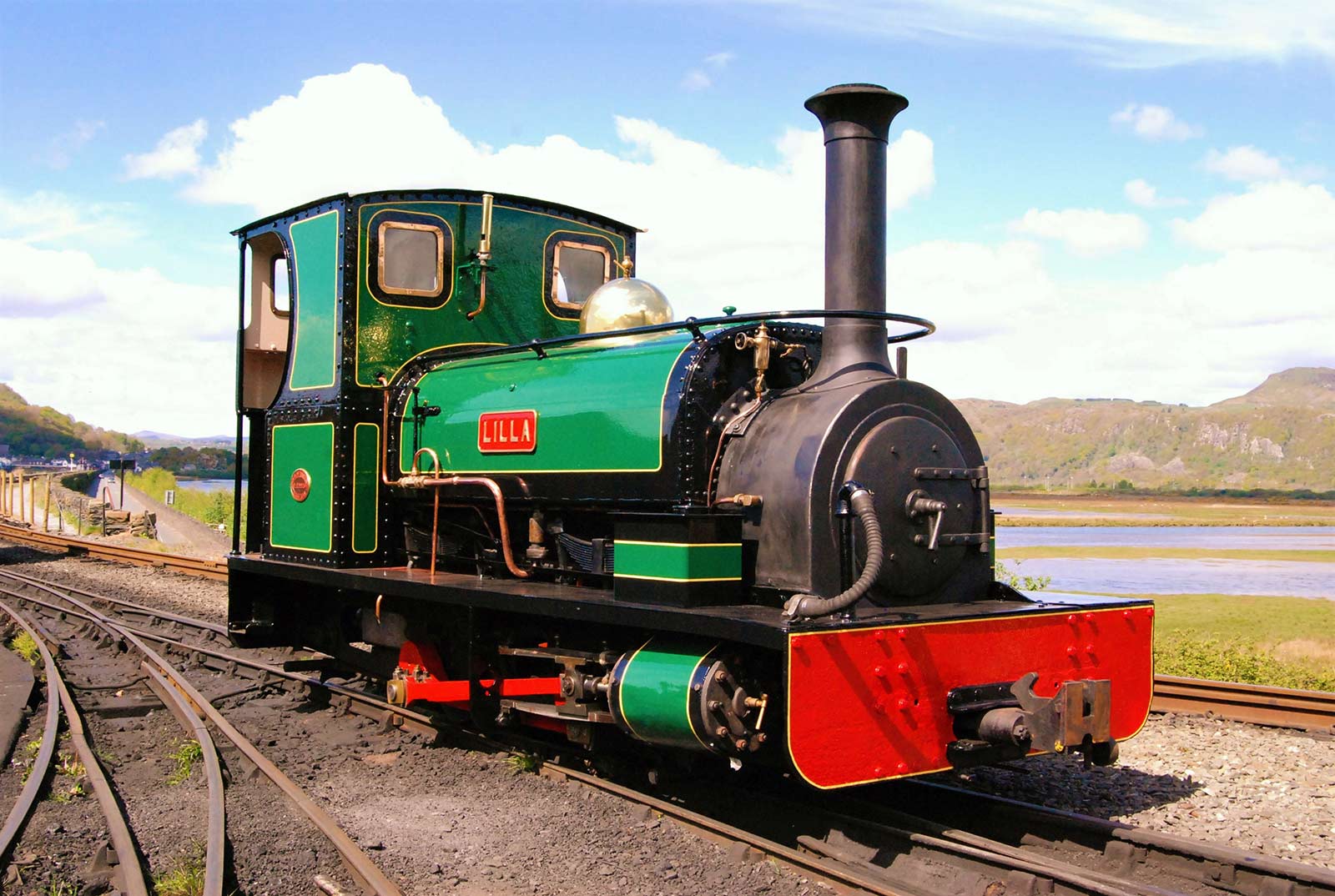 Midway through the last boiler ticket Lilla was dismantled for a complete bottom end overhaul. This was probably the first time the loco had a full extensive overhaul since new.  With four years left on the boiler ticket the team chose to make the most of it and run the loco in rather than take out the boiler tubes at this time. The pleasing performance of the loco since overhaul has spurred on the team to press on with the boiler work without delay.
Lilla was painted in Cilgwyn green (the first quarry at which Lilla worked) by young volunteers in 2016. The loco has since been seen on PR duties at a number of locations including the Shrewsbury flower show.
Lilla is funded by the generosity and efforts of the Lilla Loco Group. Since purchasing the loco for the FR in the late 1990's more than £110,000 has been raised to support the locomotive. The group thanks the Ffestiniog Railway Society for their support in managing the finances of the loco.
Lilla is often used on the 'Slate Shunt' program which gives guests driving opportunities. These duties will be covered by Quarry Hunslet 'Hugh Napier' (also cared for by the Lilla Loco group) next season.