Memorial Service @ TYB 11-11-2018
It was a very moving ceremony, with the service conducted by our own Rev Richard Buxton.The weather stayed good in the afternoon, after experiencing showers on and off through the day.  Mountaineer, 7011 and waggon 63 attended the event because of their links with WW1.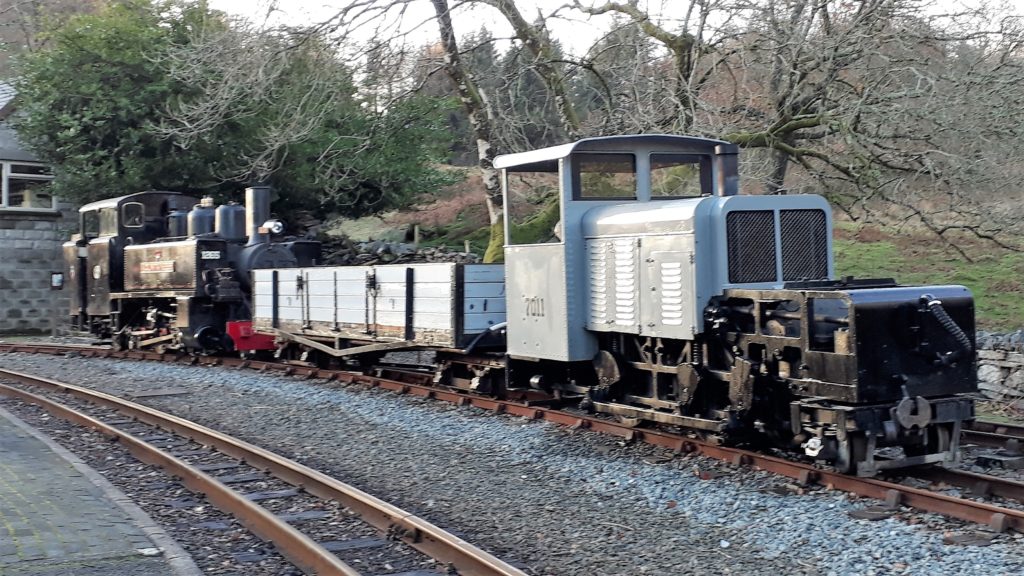 The Blaenau Army Cadets were there to lend their support with what looks like a new recruit tagging on the end! (Thank you Claire Britton for the photograph)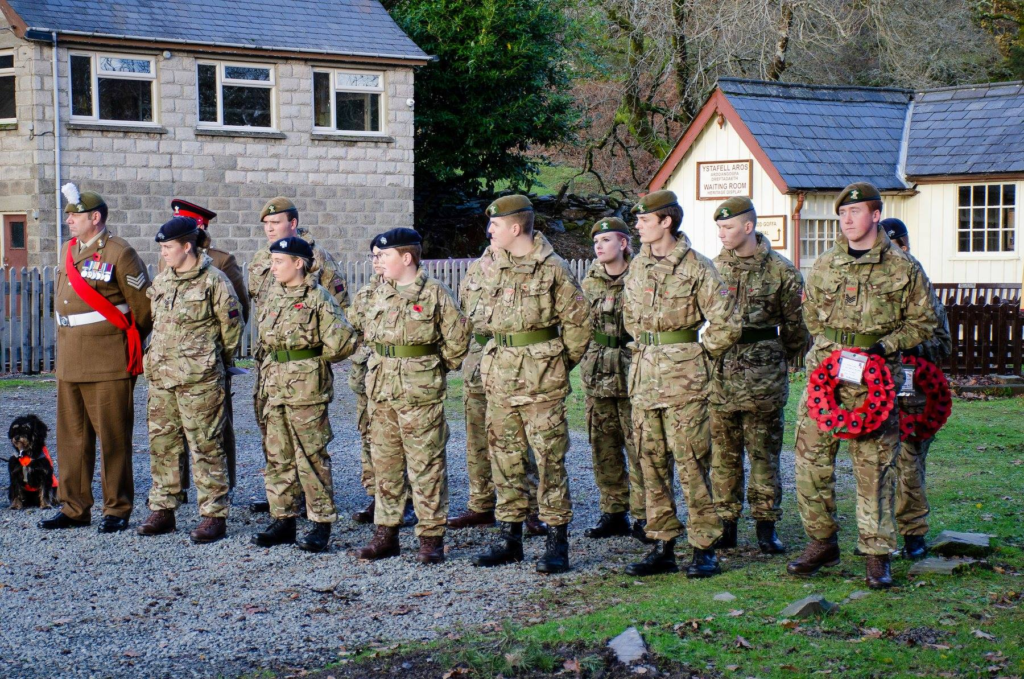 There were a couple of photographs posted on Facebook of the event.  This one was taken from the bridge by our own Glenn Williams from the Carriage Works.

The new Memorial is a fitting tribute to the men who served our country, 100 years ago.