Scaffolding all over the Railway!
Work getting on finishing off the painting of window frames of Harbour Station that was started last year!  Of course, whilst it is up, all the new gutters and fall pipes were installed!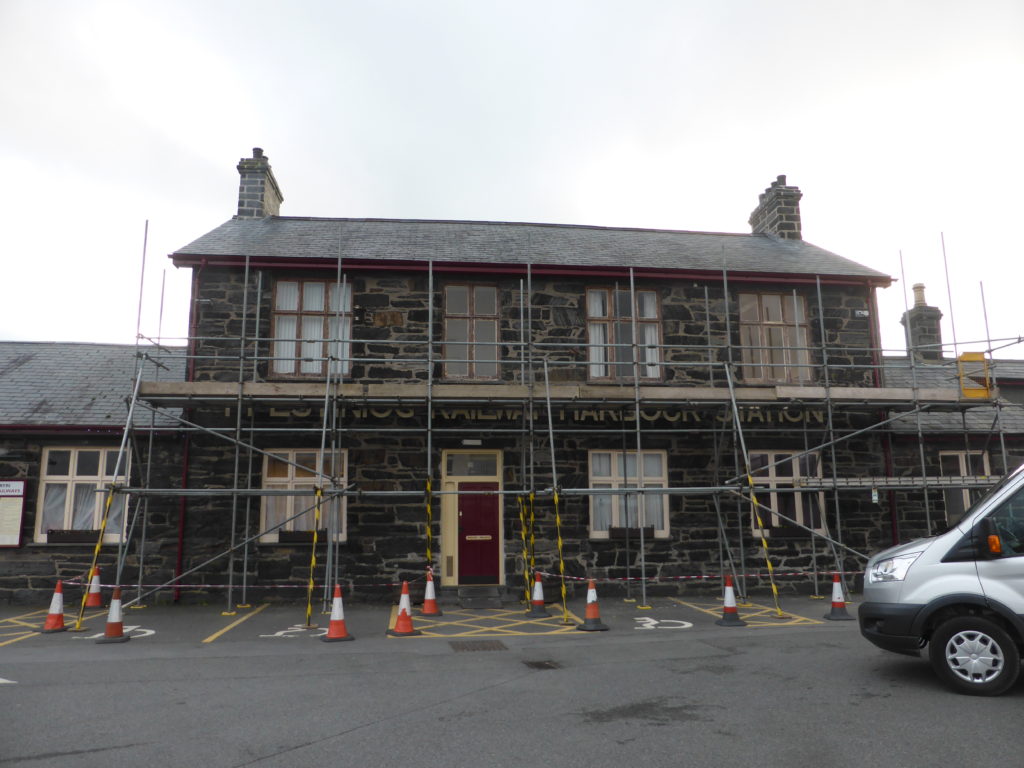 It will be nice to see all the paintwork matching the new door and frame installed nearly two years ago!  We ran out of good weather to finish off the  ground floor windows at the back of the building.   It is all prepped up to 2nd undercoat stage so only needs a couple of coats of gloss paint! At least, apart from the door, Spooners was weatherproofed!