The Drains Gang in Action – By Iain Harris
The Drains gang on Sunday comprised a good turn out of 8 and we enjoyed glorious weather with a bright blue sky highlighting the autumn colours.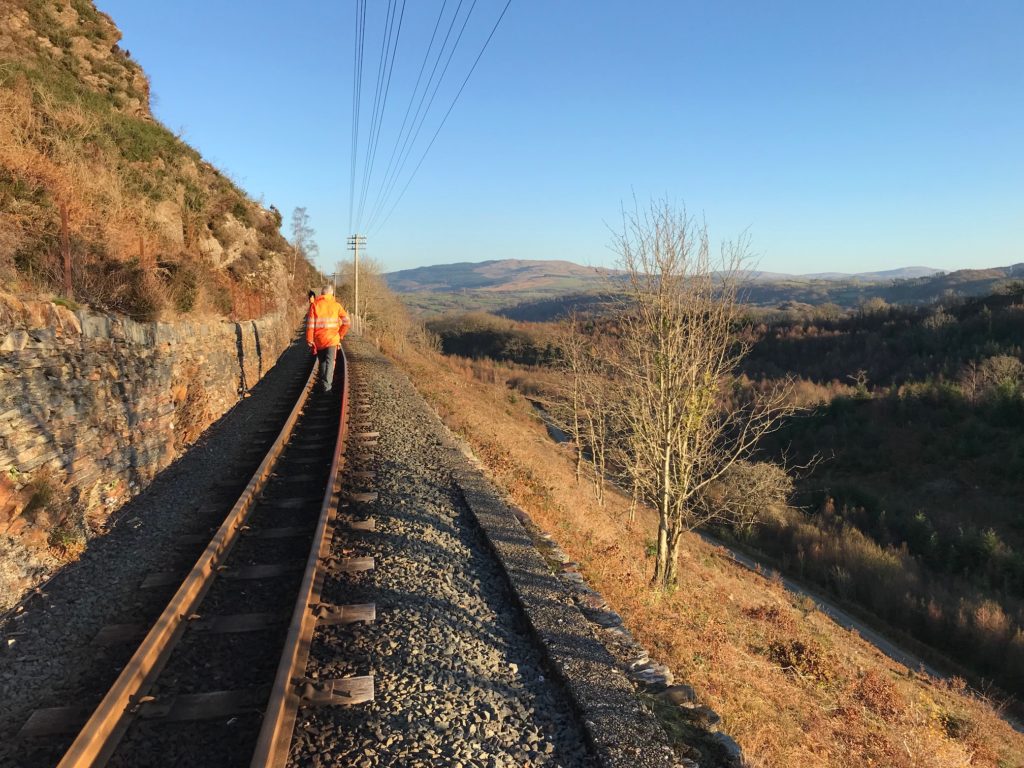 The work included;
• Effectively turning an existing chamber through 90 degrees adjacent to the Weigh House which will, when complete, allow rodding of the cross drain under the Mineral and Main lines and maintenance of the Weigh House down pipe.
• We cleared the said cross drain with some nifty (and indeed persistent) rodding, thereby avoiding the need to dig it up which I had expected would be required
• We rodded the drain under the Minffordd yard access road and the drain thereon down to the next chamber towards Lottie's.  The expectation is more water, now that the access road is nicely surfaced, will flow towards the main line.  The chamber lid needed to be changed to allow water to enter the chamber.
• The nameplates have been affixed to the Caban.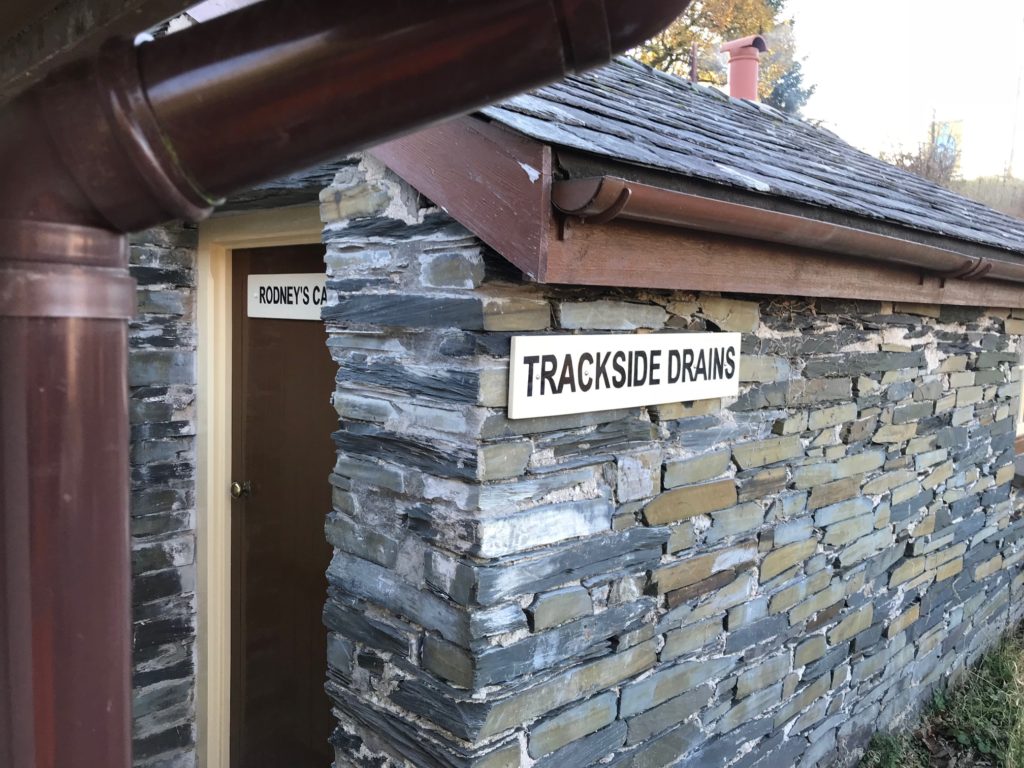 The catch pit just north of the TyB shunt signal which partially disintegrated earlier in the year as been repaired with a new slate slab. This sounds easy but the slab which was 50mm x 990mm x 770mm was extremely heavy and took some manhandling but its all in place now!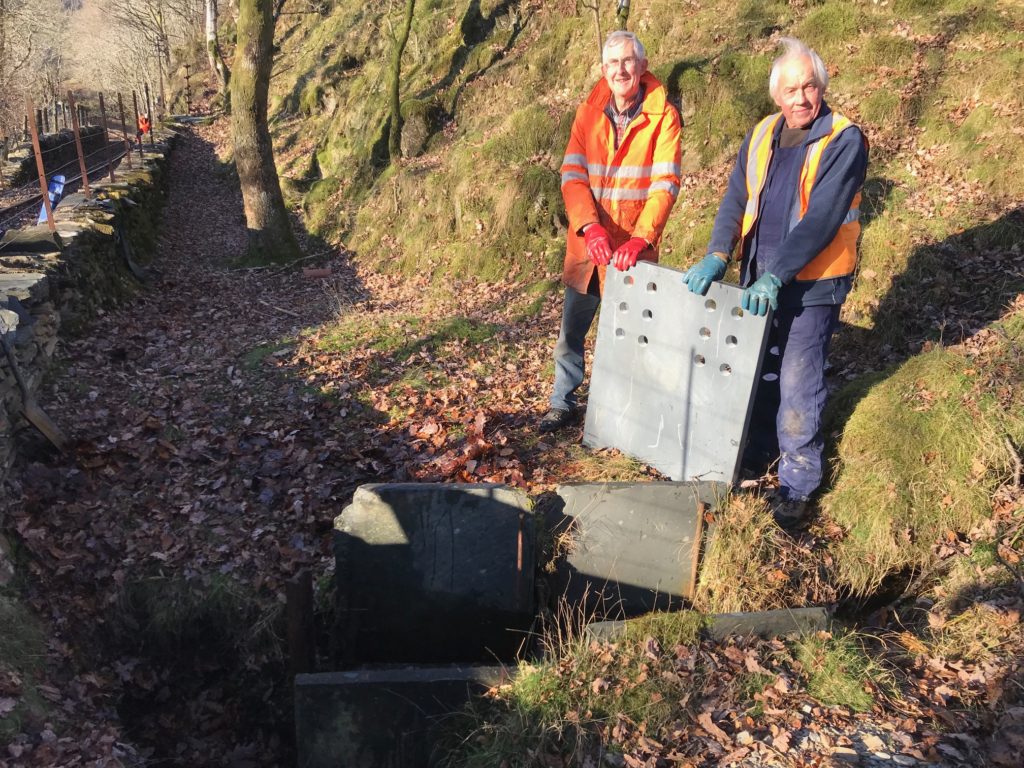 •Trefor and Andrew preparing to put a lid on it!
• We rodded from TyB to Garnedd and found some blockages which we've cleared/repaired
• Added more records to the drains survey record in the TyB /Garnedd length
All in all a very useful day's work and next session planned for Sunday 16th December.(To help build up the Turkey appetite….)  
If you fancy a bit of drain clearing work, you are more than welcome to join Iain Harris and is team – plenty of drains around to work on! Please Contact: iain.harris1026@gmail.com