Electrical Working Party Weekend
The main project for the Working party this weekend was what has always been known as Jed's place!  A complete re-wiring job was needed.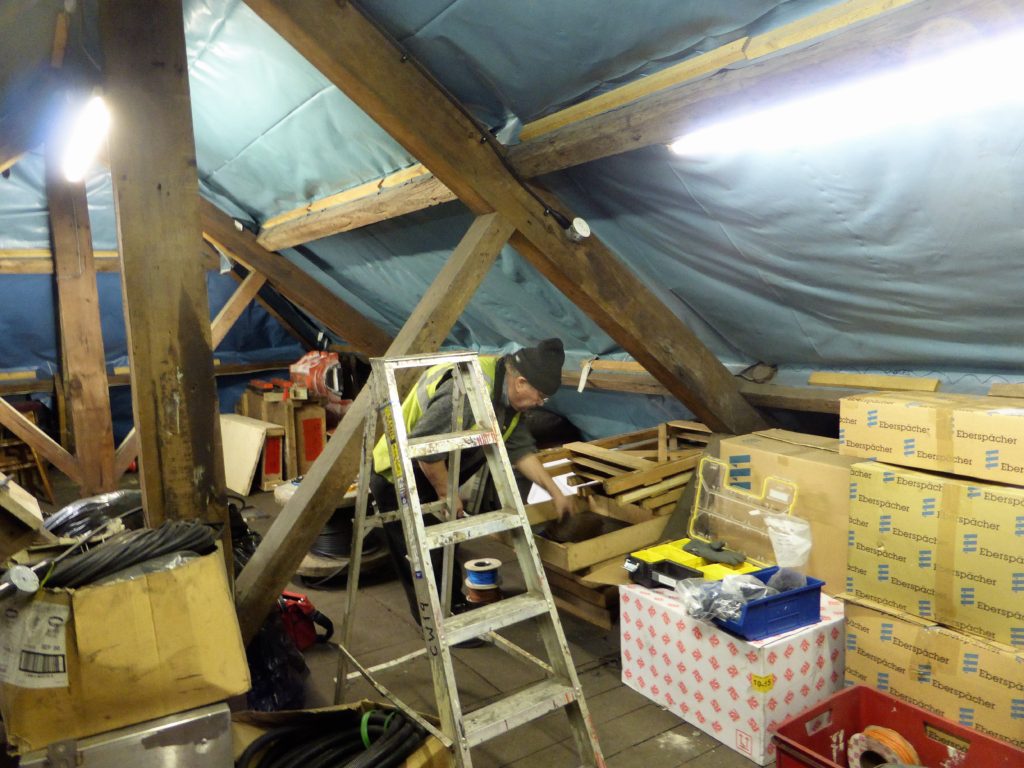 from the roof space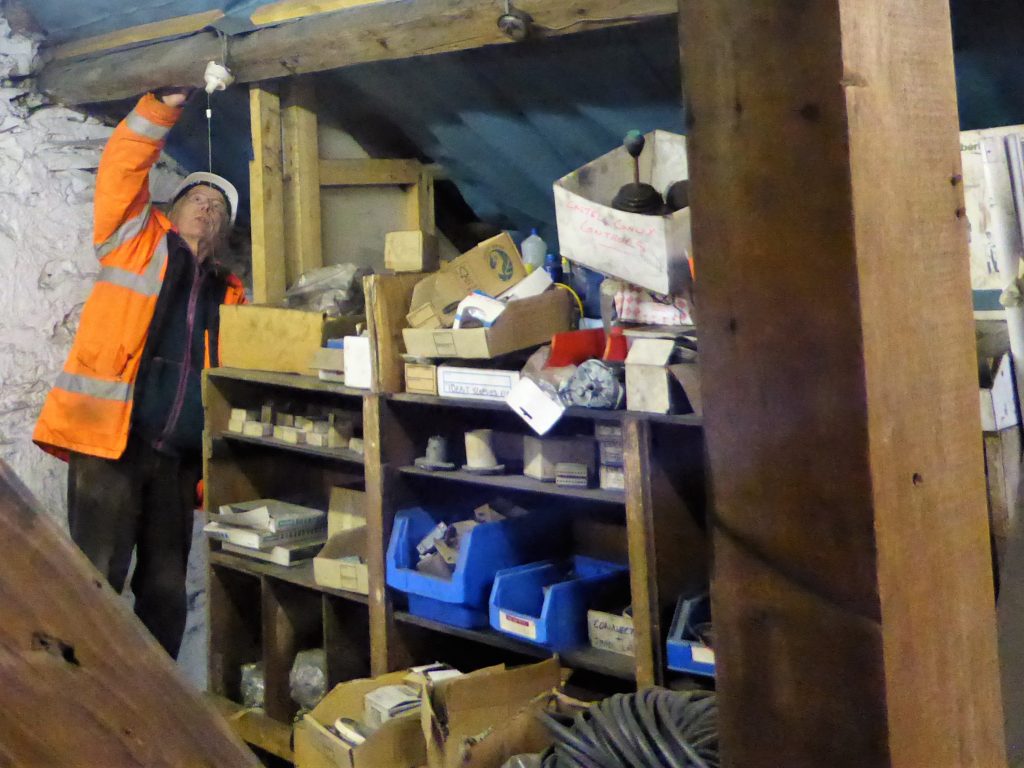 To the work room…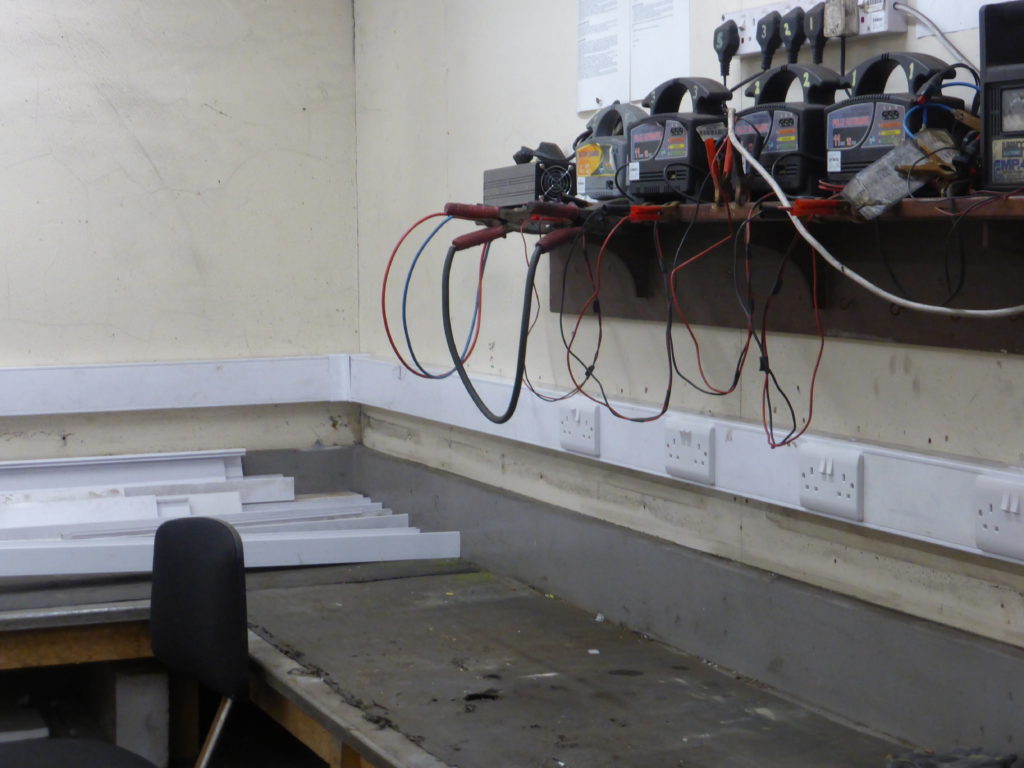 with new ducting and sockets, ready to charge all the battery equipment!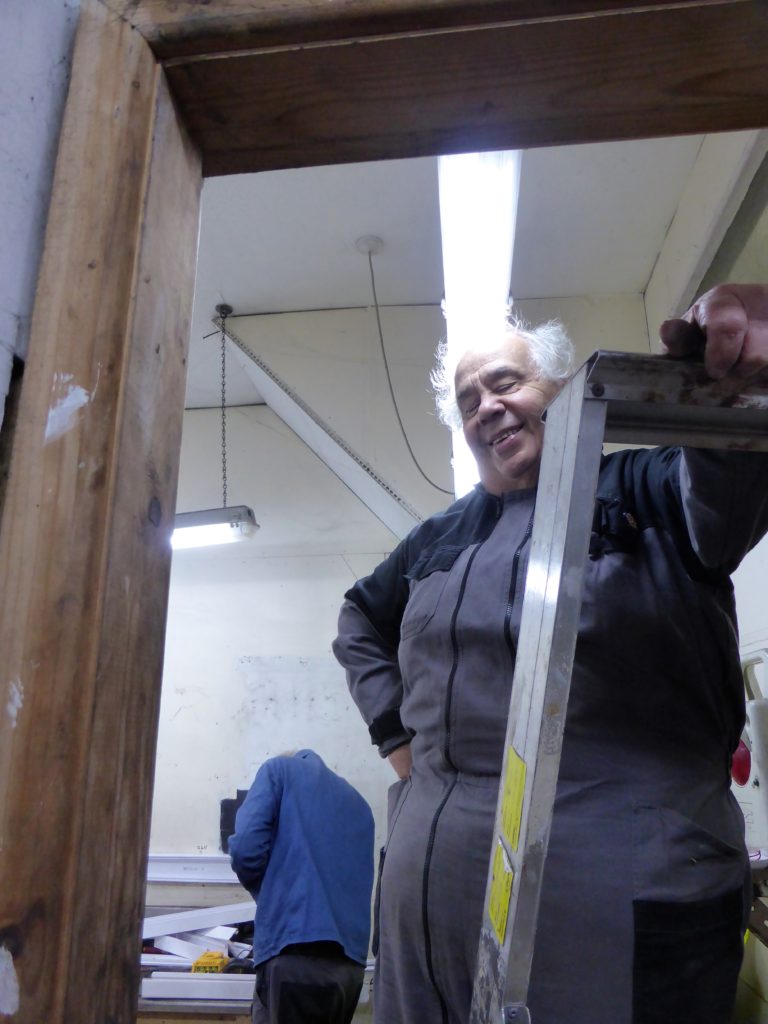 and happy people at work!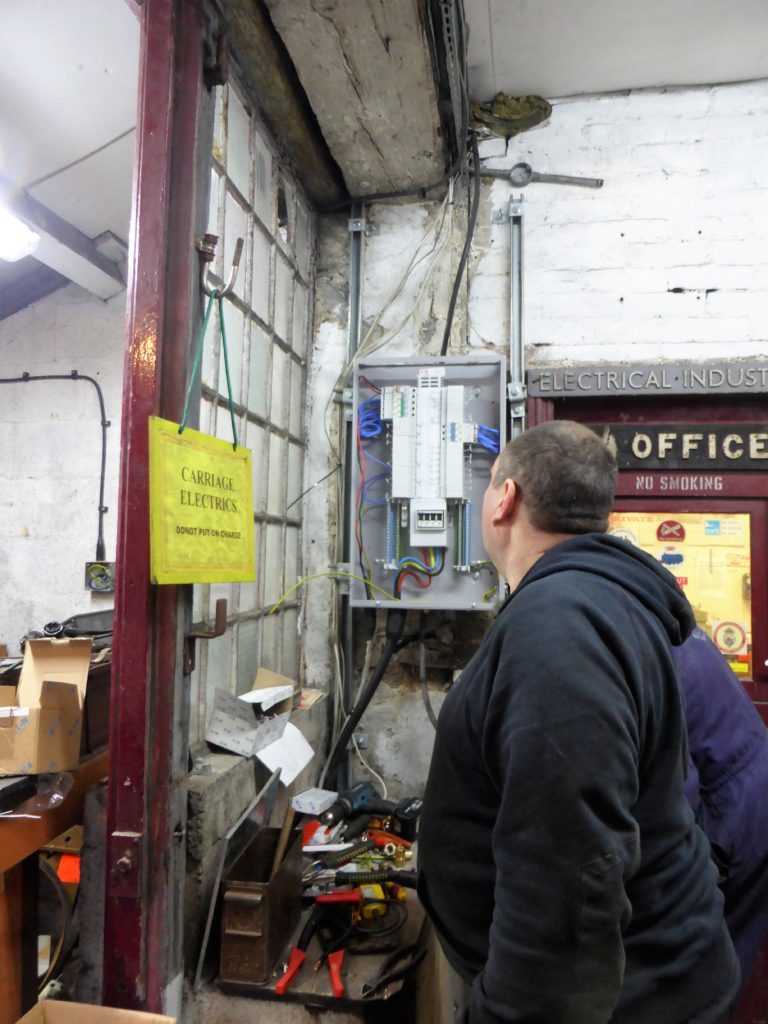 A new junction box and installation of all the heavy duty cabling required.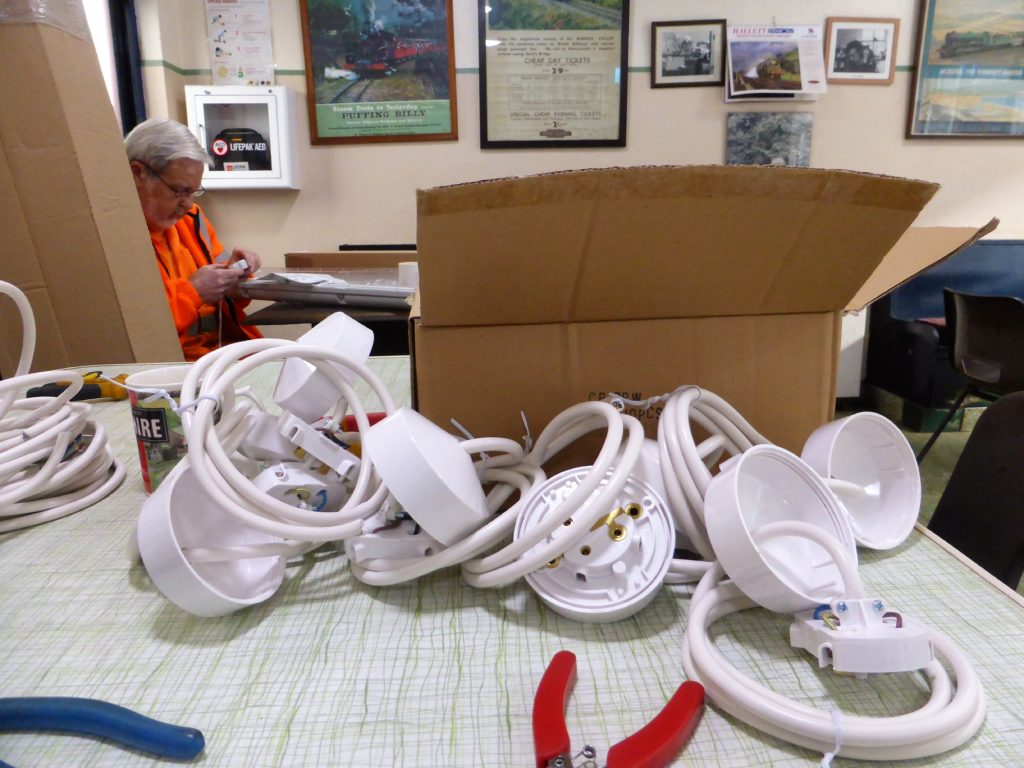 My job was working at getting the cables the right length ready to be connected and then Peter was putting them together – nice to see them lit up and knowing we did a good job!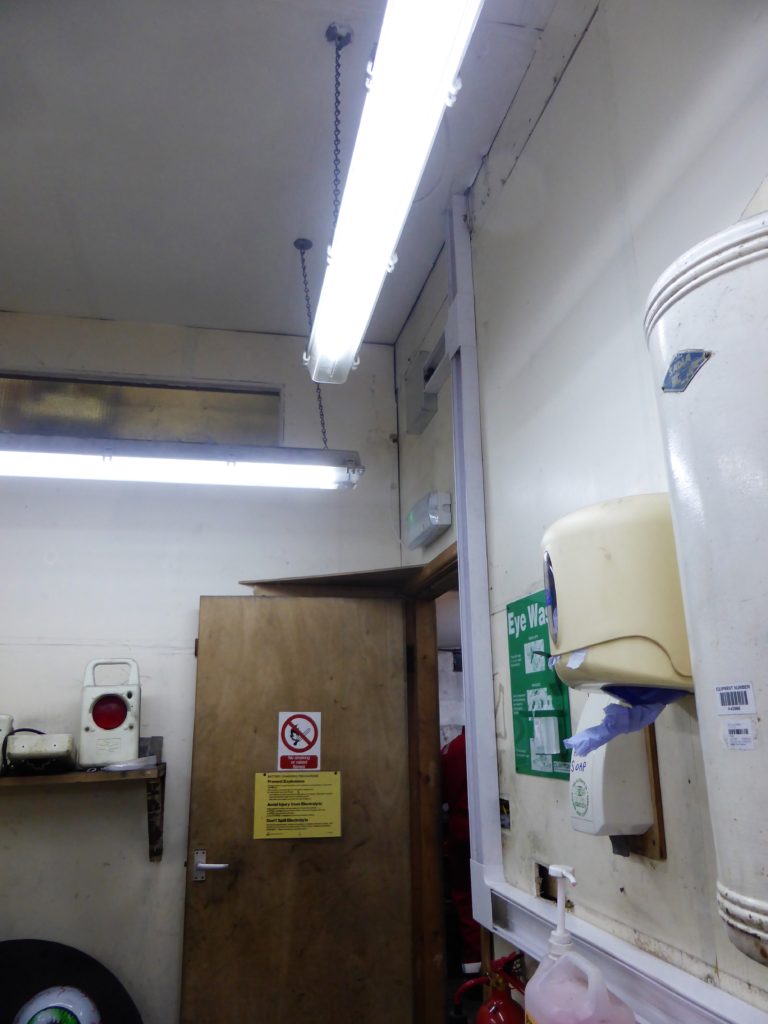 Meanwhile, Andy was up a ladder in the paint store, putting in a small heater to stop the paint from freezing!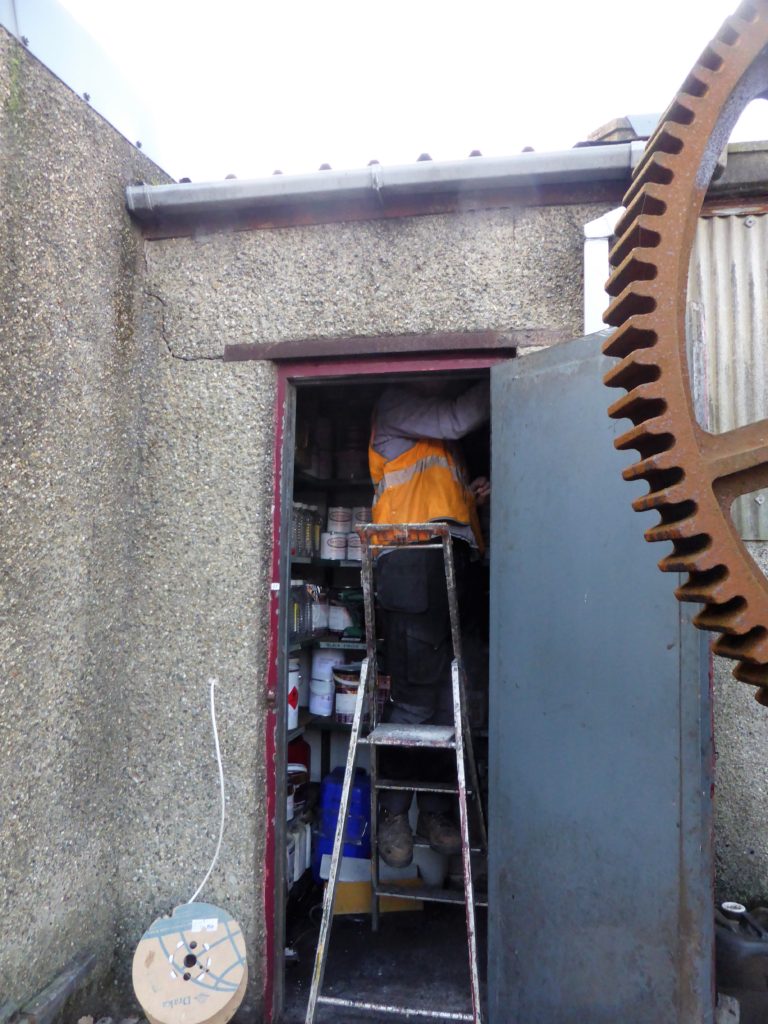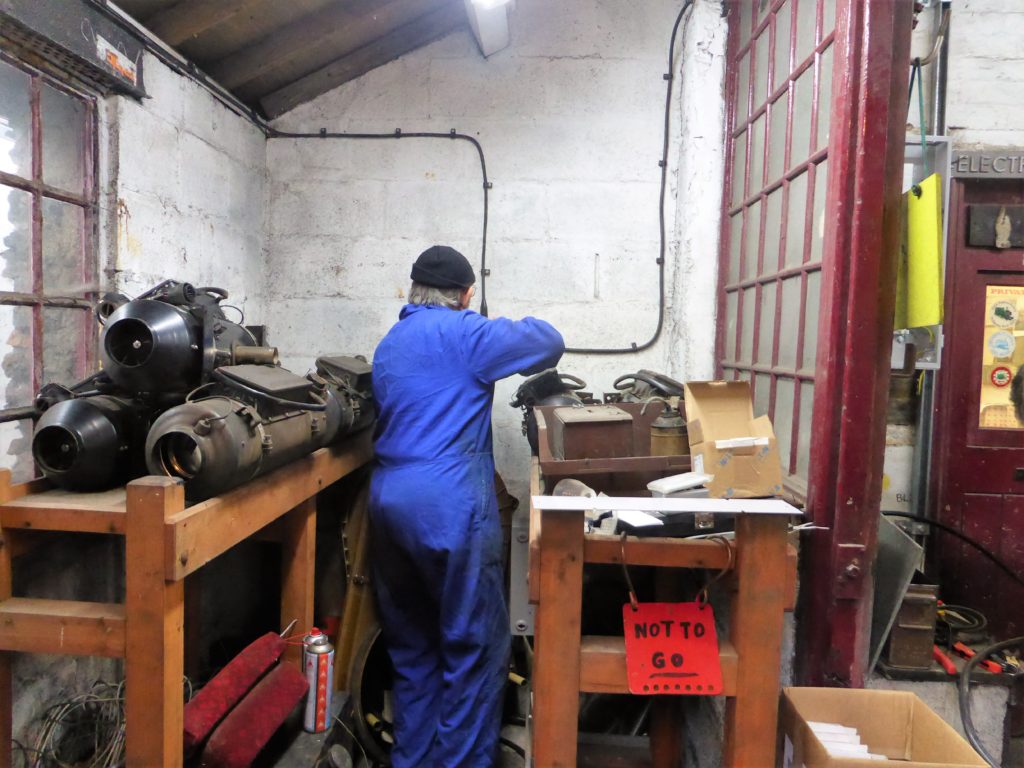 All the new cabling was fixed safely to the walls.
This work carried out by the Electrical Working Party, a dedicated group of Volunteers, who give up their weekends and travel great distances to work on the railway. Finishing the job was a fantastic achievement especially as they were working until 6pm Saturday and Sunday – great dedication and worthy of high praise indeed!