Bare Bones of a Luxury Carriage
Work is progressing well on the new Pullman Carriage for the Welsh HighlandThis carriage will be very similar to Glaslyn but will have the low lines of  the 1st Class Carriages of the FR –  150 and 152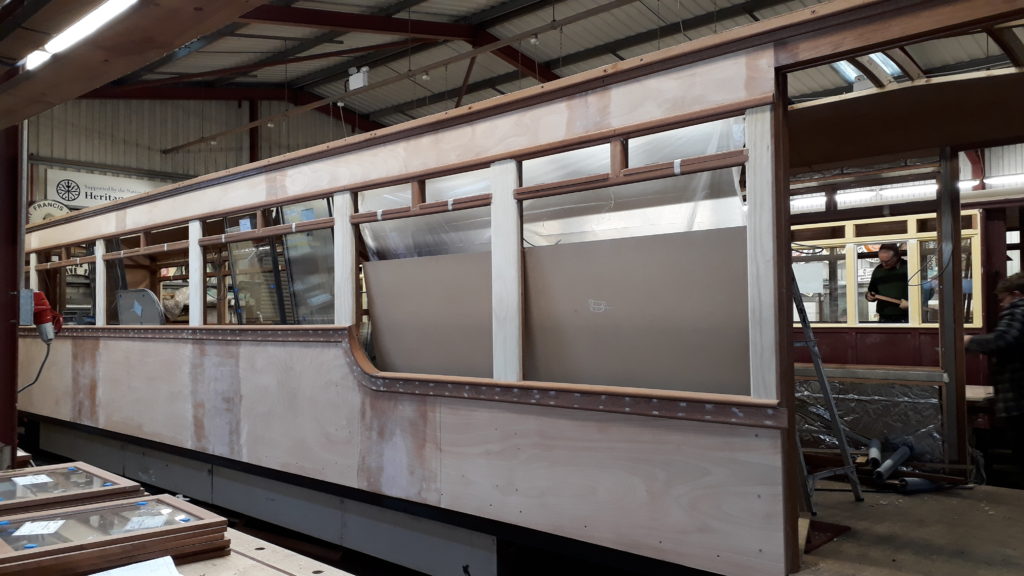 All the insulation cladding is fitted ready for the panels.
Ty busy sanding the edgings to ensure a smooth fit for the middle section.  Here you can see wiring going into the ducting for the light fittings and power supplies.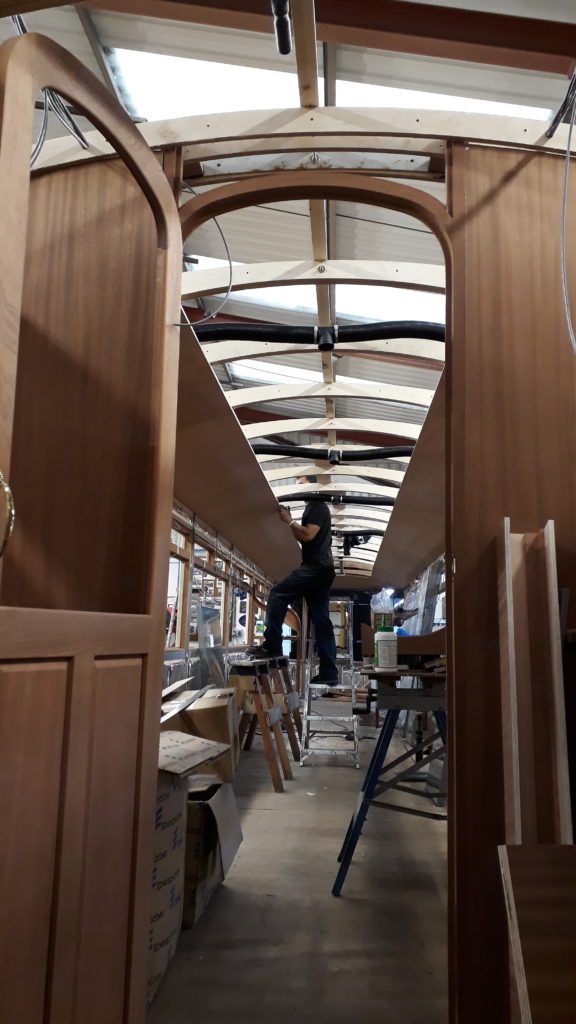 When that is finished, they have the wonderful task of putting on the roofing but as you can see, it is very useful having an open roof to do detail work!