Following the rumours – and subsequent notification in the Snowdon Ranger – 134's boiler is all packed up and ready for off  – going to Loughborough for repair.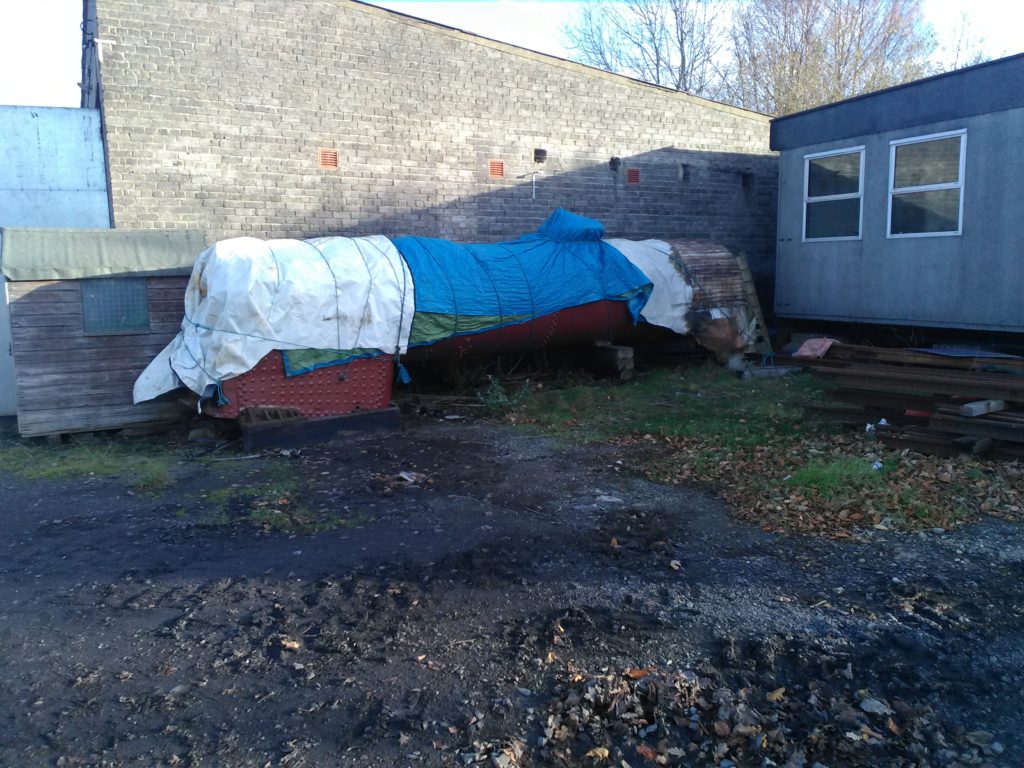 Here are the bits and pieces to accompany the boiler on its journey to Loughborough.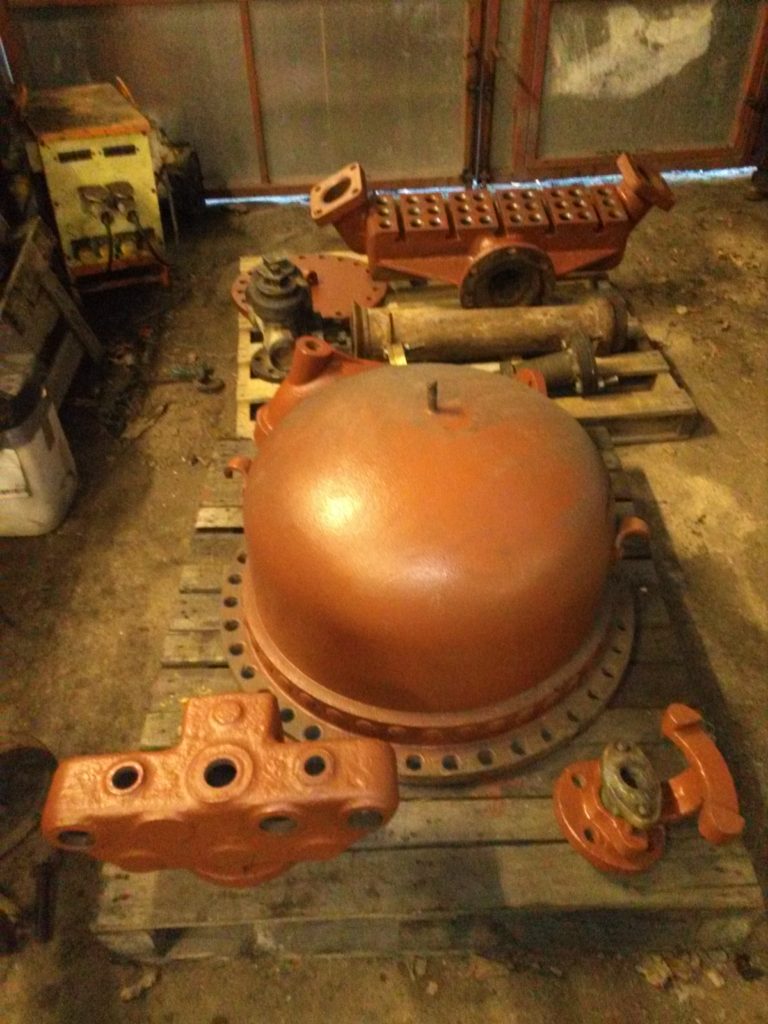 We are confident that the work will cost the amount originally expected plus inflation and a bit for deterioration. Overall we have been told by Boston Lodge that the overall cost should be less than the recent repairs to 129 and 130s boilers. This is great news and therefore we need to look at replenishing our funds but not being in excess of our original estimates over 12 years ago (allowing for inflation). Both the WHR Society and the 134 websites have links to pay on-line and we will be putting a new appeal out in the next society magazine. We are really grateful for the donations already received which have increased our funds by a 4 figure amount. However we still need £150k to finish the loco – this is still in line with what we originally estimated.
We will be holding our last working party of the year on the weekend of 8th and 9th Dec. Christmas dinner on Sat evening for those who wish to join us will be at Stones Bistro that we go to: 4 Hole in the Wall St, Caernarfon and is normally about 8pm.  Final numbers will be sent in at the working party. All most welcome to join us and both get some physical work done and enjoy a nice meal in the convivial surroundings of our local eatery.
Many thanks Laurence Armstrong, from the gang, and he can be contacted at : laurence@larchfield.f9.co.uk for further information about volunteering on the NG15 – 134 Project.