Waggon Tracks Team are Christmas Superstars
Thank you to everyone who attended our Christmas working party.
We managed to achieve the following;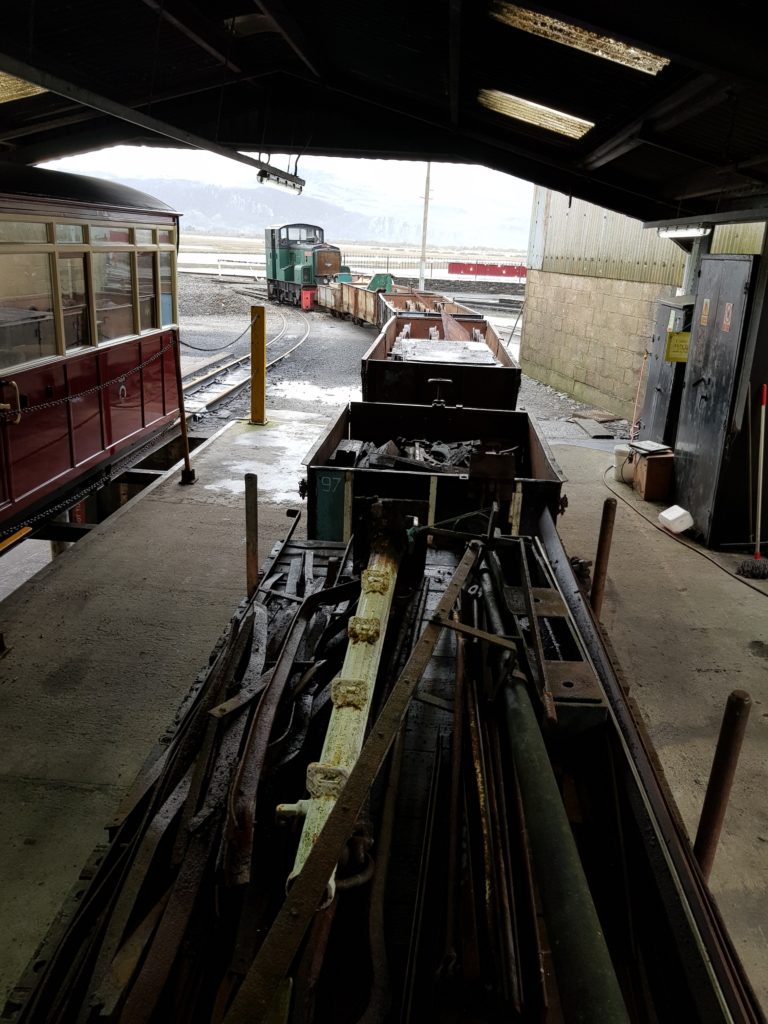 We put together a train of bocoals and took it to Boston Lodge where we emptied our store of all our heritage assets on the concrete pad next to 13road and then took them back to Minffordd for longer term storage, pending the start of the works to the existing and new carriage sheds. 4 Accent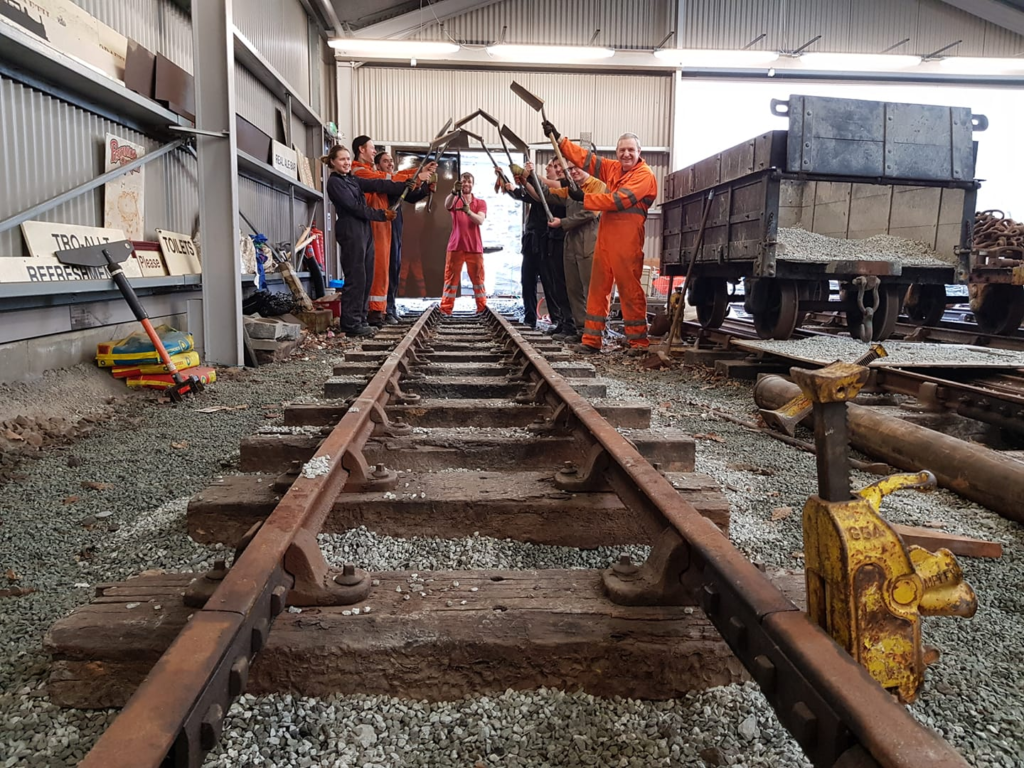 We managed to finish off the last of the shovel packing to 5 road! This was celebrated by of course posing for a picture.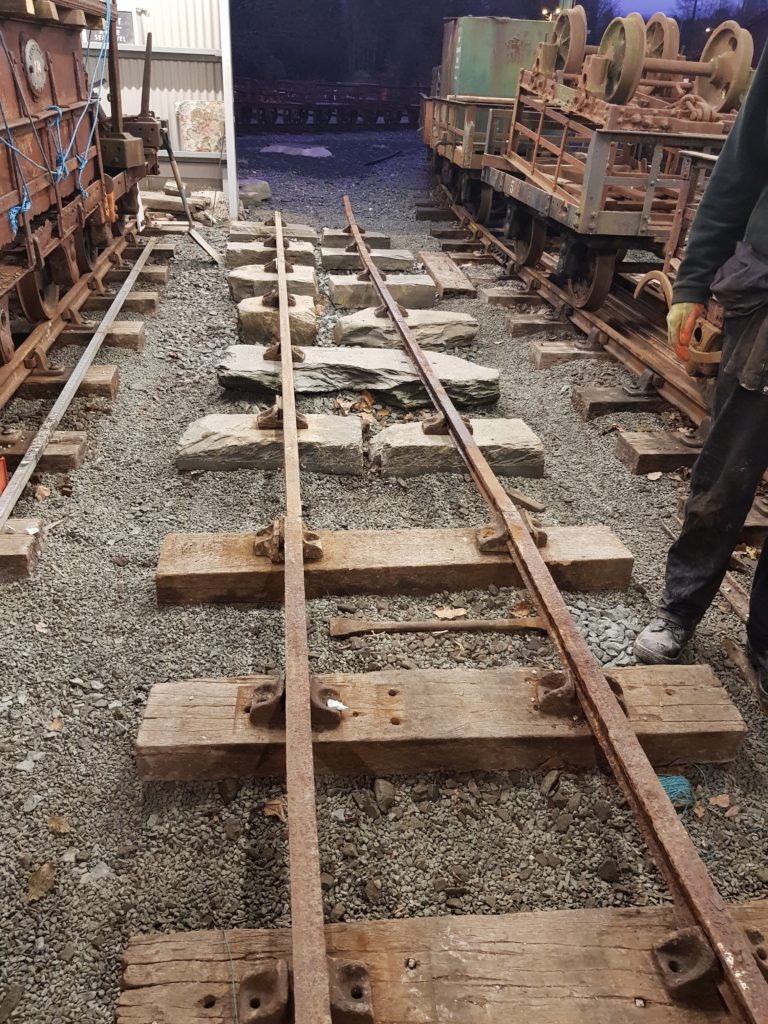 Some progress was made on the stone sleepers, levelling them ready for the final fettling.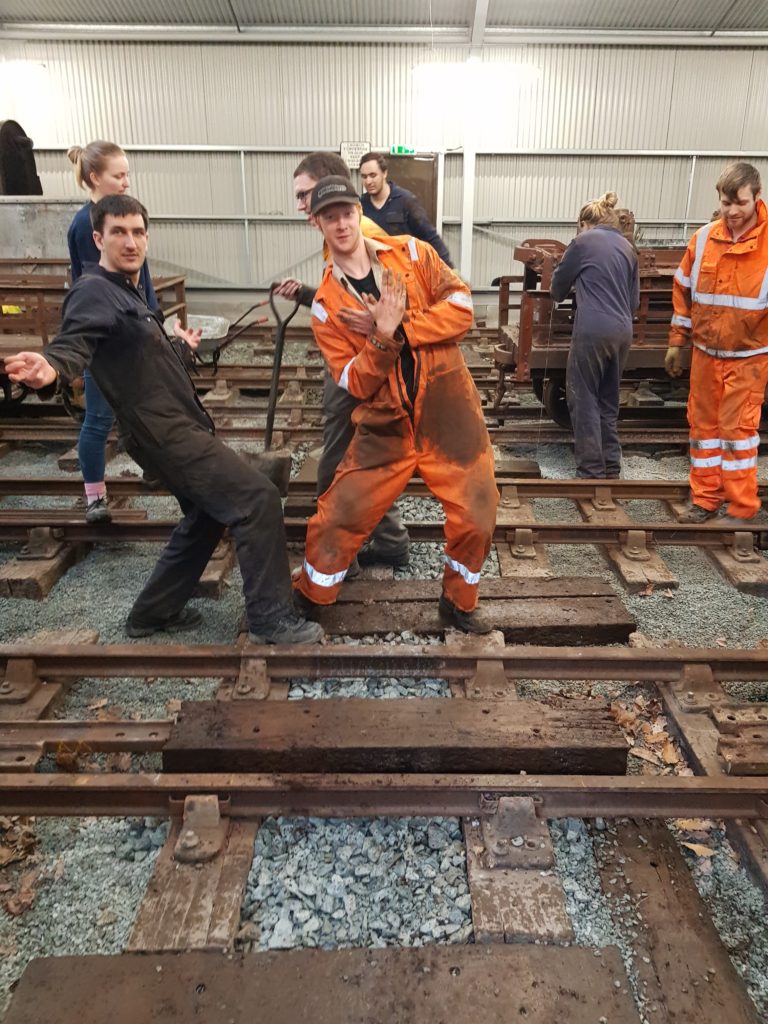 We made a start on constructing the timber barrow crossing between the two middle fire exits, and at the goods shed end, although more work will be required here.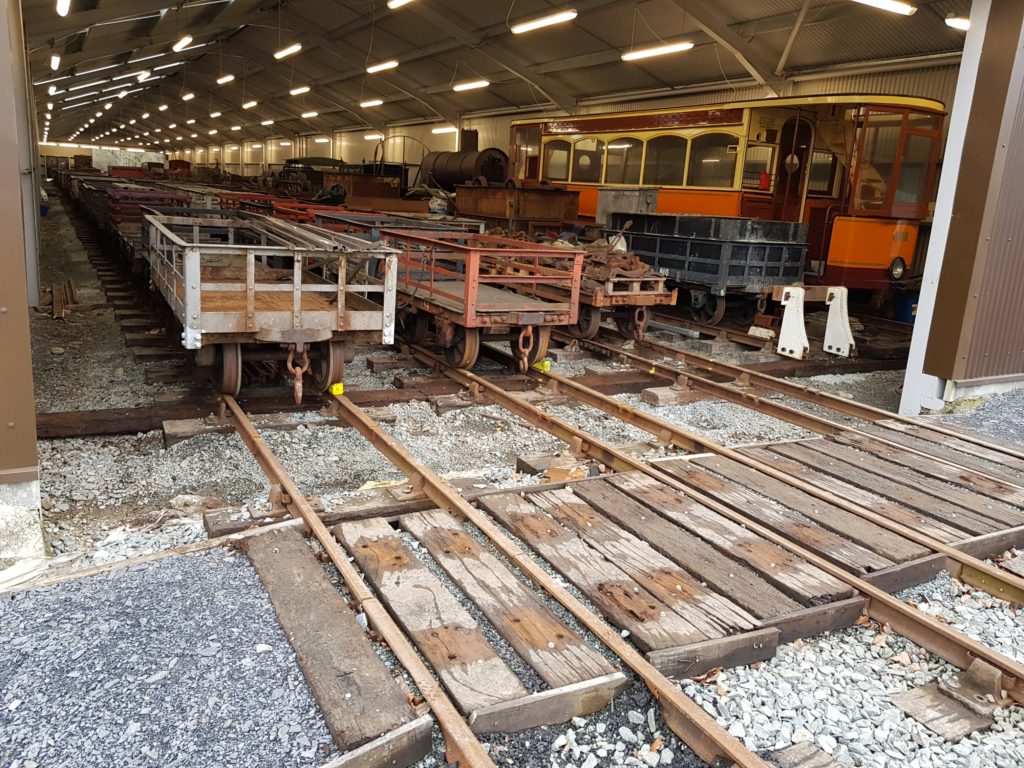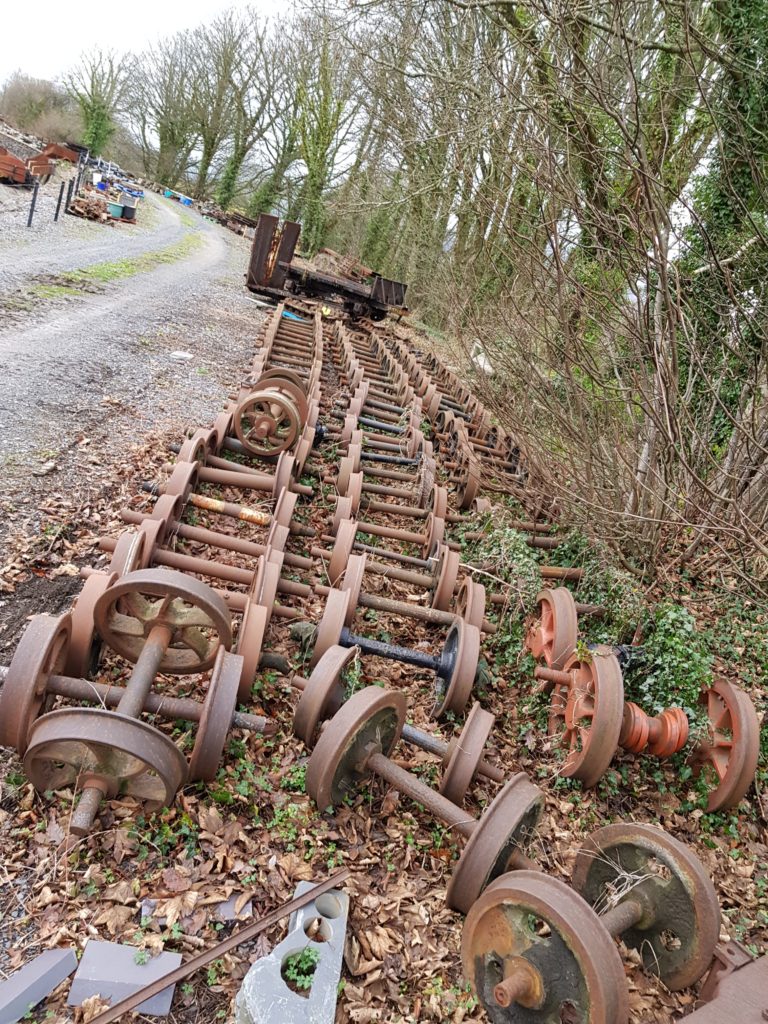 Our next working party is the 26th & 27th January 2019. Please do come along and give us a hand if you can. We really are getting closer to working on waggons once again so every little helps as a well known supermarket says! — with Daniel Jones.
Please contact Paul Woods paul_wood05@hotmail.co.uk if you would like to join this merry band.