Linseed oil paint, is it actually a better choice?
By Eileen Clayton

The world has become accustomed to petrochemical gloss paints for almost a hundred years. Innumerable adverts have told us that this is the best, indeed the only paint to use.


Historically linseed paint was commonly used. Its main disadvantage is it takes between 1 & 2 days to dry depending on the temperature. Its advantages are there are no fumes so rarely is anyone allergic to it, additionally it lasts at least 2½ times longer than modern paints.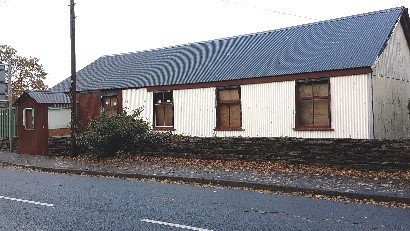 On the Gweithdy Renovation Project we have decided to use linseed paint. The photo above shows the roadside wall of the Gweithdy with the new corrugated sheeting which has had its first coat of cream. When the weather allows it will have a second coat.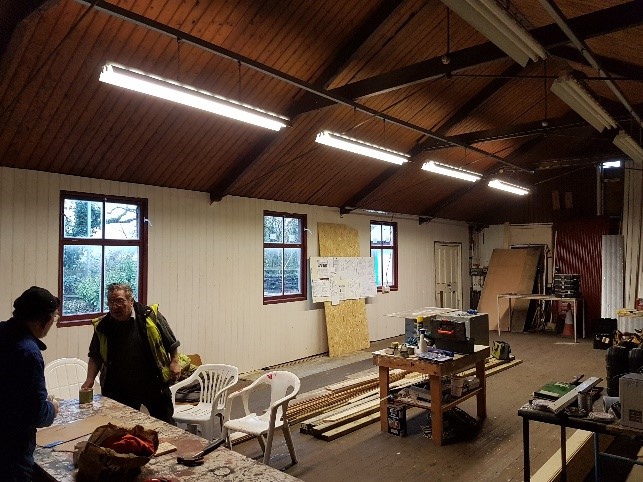 Inside we are fitting new tongue & groove boards to the walls; the picture shows the south wall with its first coat of paint. We intend to finish with a top coat of pale apple green.
If linseed paint proves to be durable, it will be good to use it externally on the railway. In the medium term it would very much reduce the maintenance work. Despite our large working parties on Megabash & Gigabash, we are always in arrears with regard to external painting.