S and T at Work on the WHR
Another big step forward in the plans to fully signal the WHR.
Yesterday the S&T train arrived at Rhyd-Ddu to start installing the cables required for the token interlocked starting signals.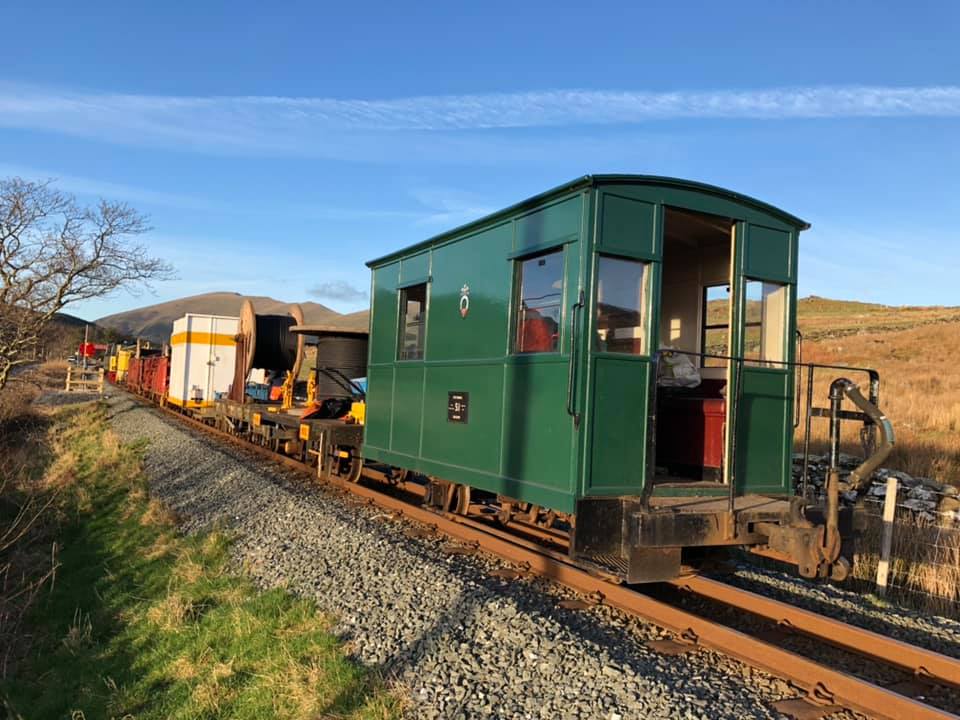 Some 2000m of cable will be pulled through the recently laid ducts before the train departs on Friday. In the spirit of cross department working the PW HLF trainees have been loaned to the S&T team to assist with the work. The next phase of the work will be location cabinet delivery. These are currently being built in the infrastructure workshop at Minffordd. The signals will be commissioned in time for this year's daily services, starting on 30th March.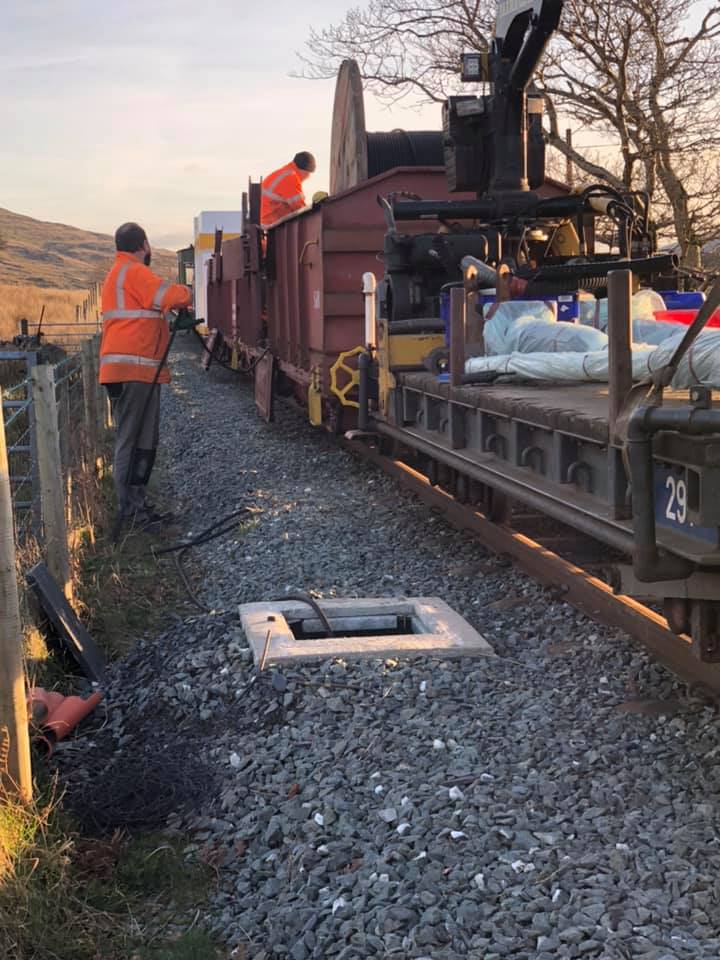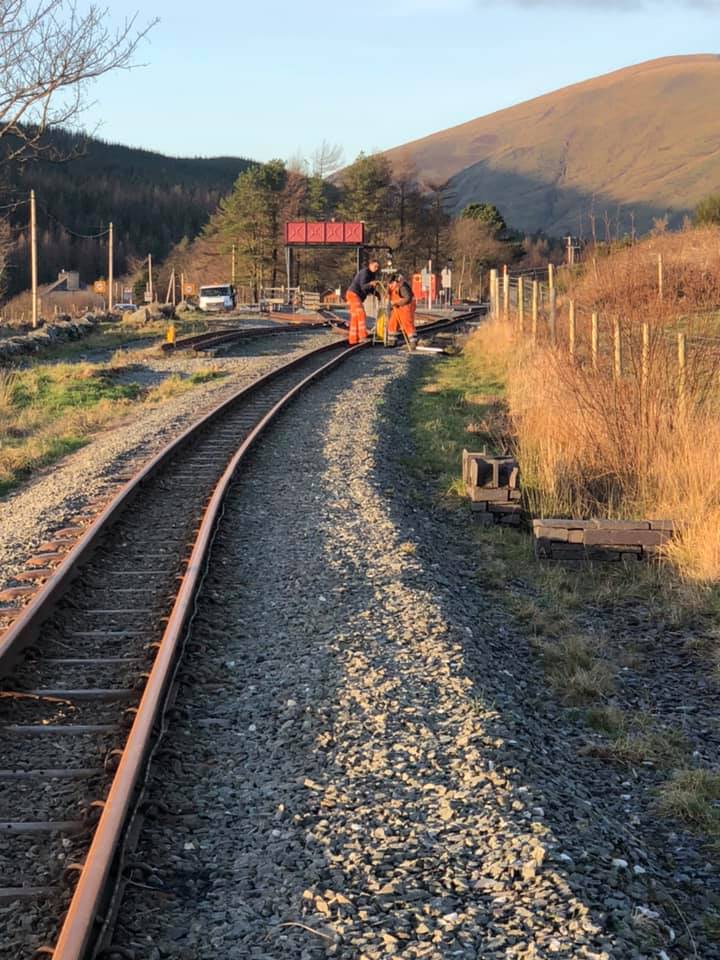 May the good weather continue so that work can progress in time for the new season starting!