Spooners is being 'refreshed'
Work has started in making good damage to paintwork and refreshing the varnished areas that were looking a bit tired.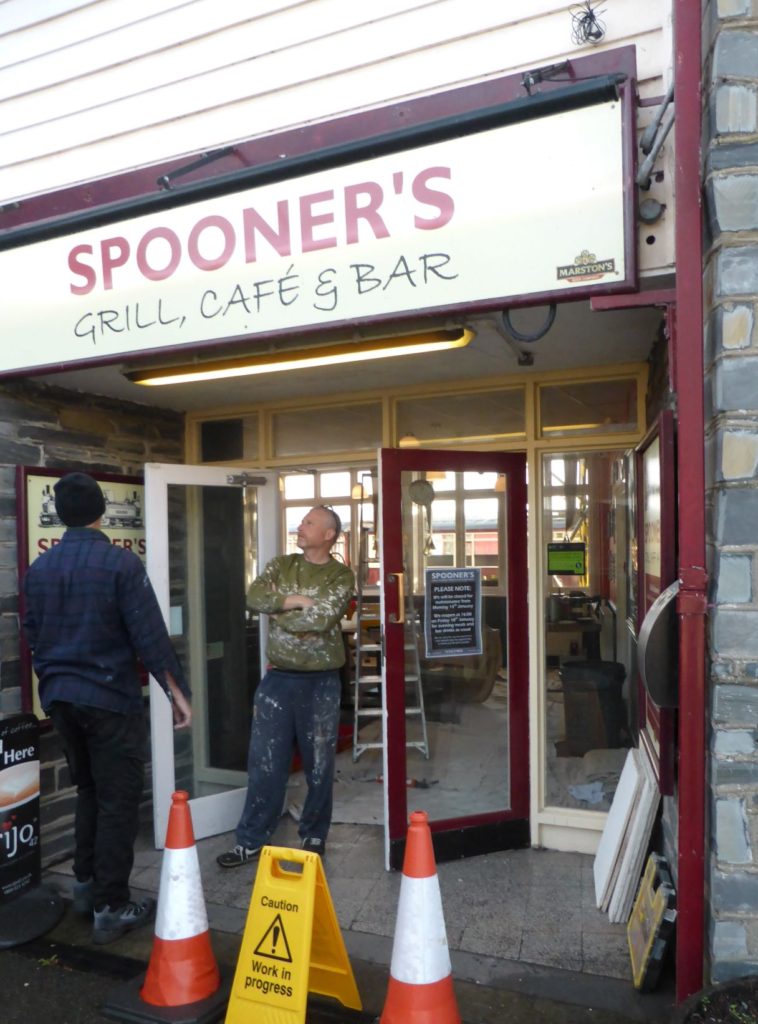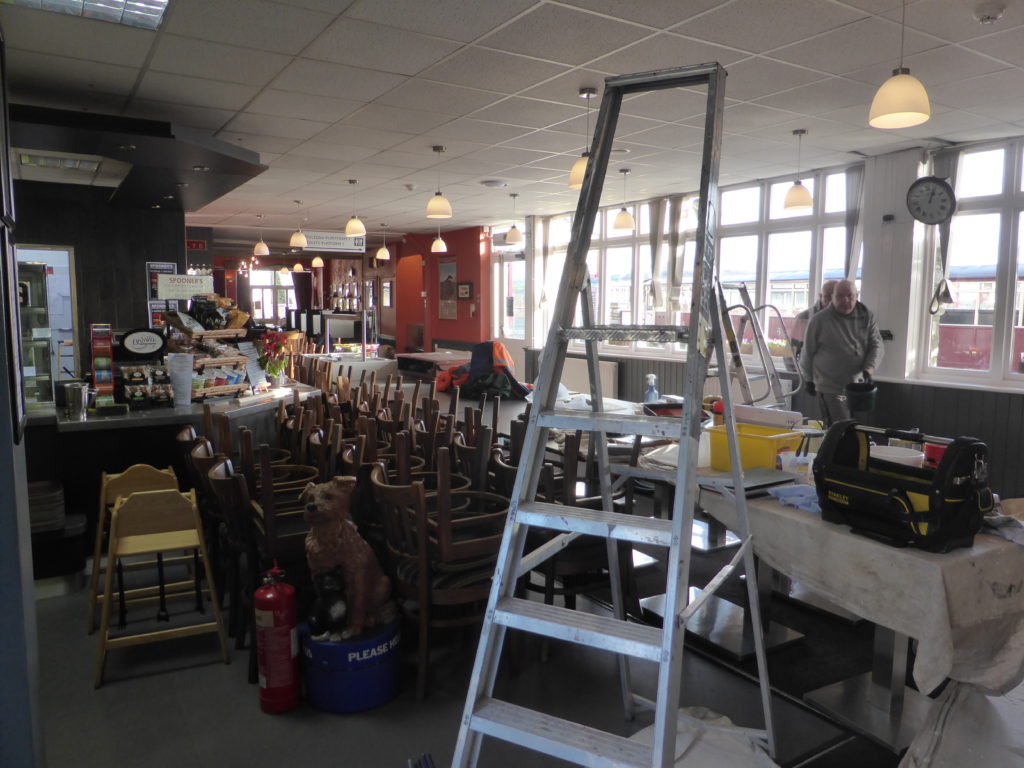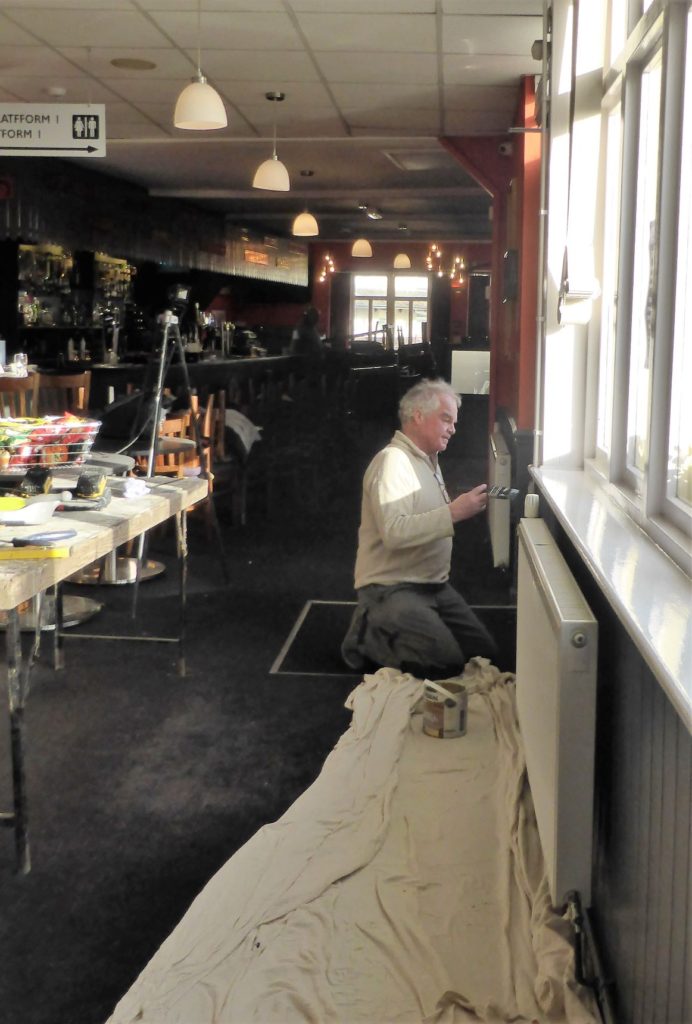 Whilst I spent 3 weeks working with the team, on the complete decorating project of Spooners 2 years ago – inside as well as out. Normally I am happy to help the buildings department with painting projects but…. I had to say no, when asked to help this time.