A day out with the Drains Gang
As part of my getting to know who is who, who does what and gain an insight to our volunteers work, I spent Sunday with the Drains Gang led by Iain Harris
We started at Minffordd Yard, loading all the new lids to replace the 15 damaged / rotten covers into the waggon.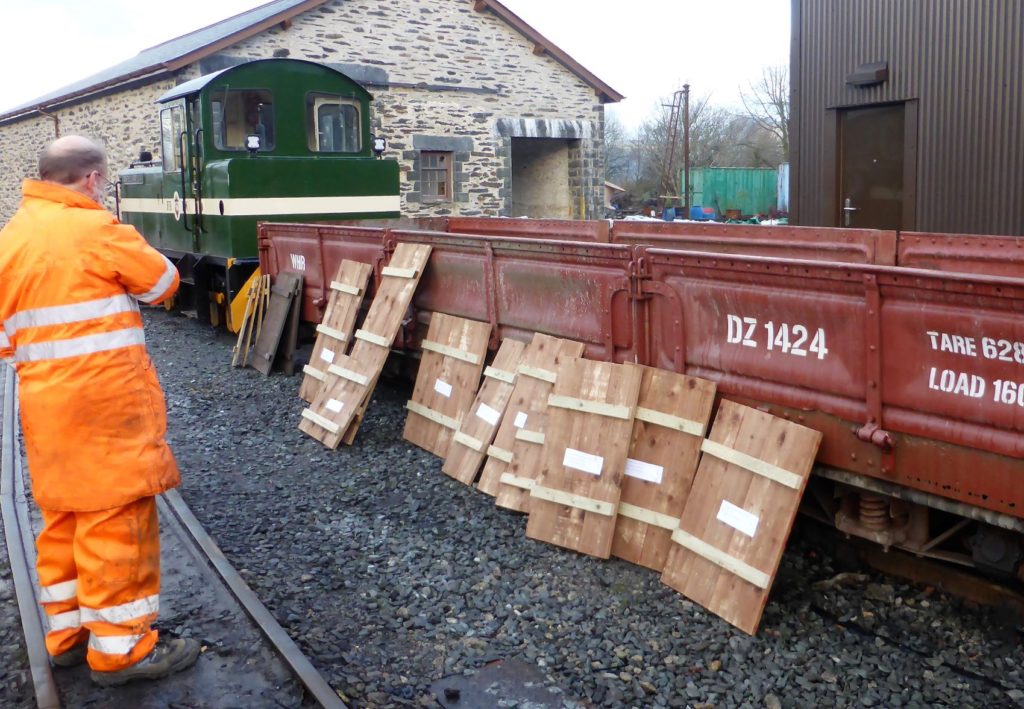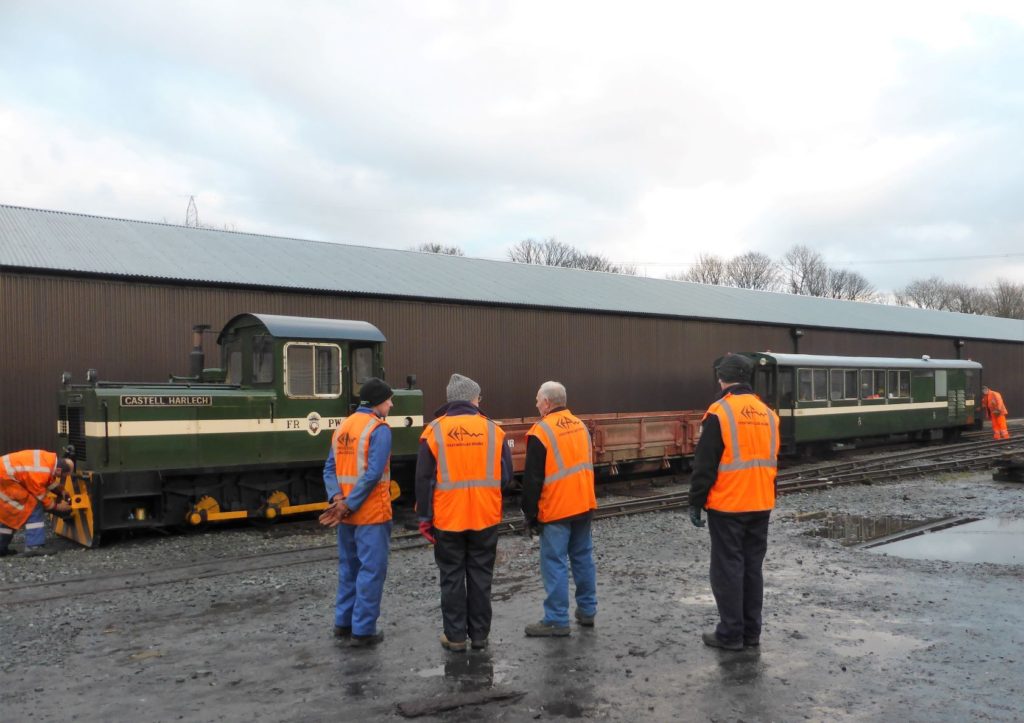 We set off in a timely fashion, arrived at Penrhyn crossing and had to knock on doors to find the owner of a car that had parked on the track! At Penrhyn Station they replaced the first of the lids. Quite a bit of of rodding out was needed and 5 buckets of silt later, they soon realised the problem was lack of proper drainage at the crossing caused heavy silt on the track and needed more work to be done by PW.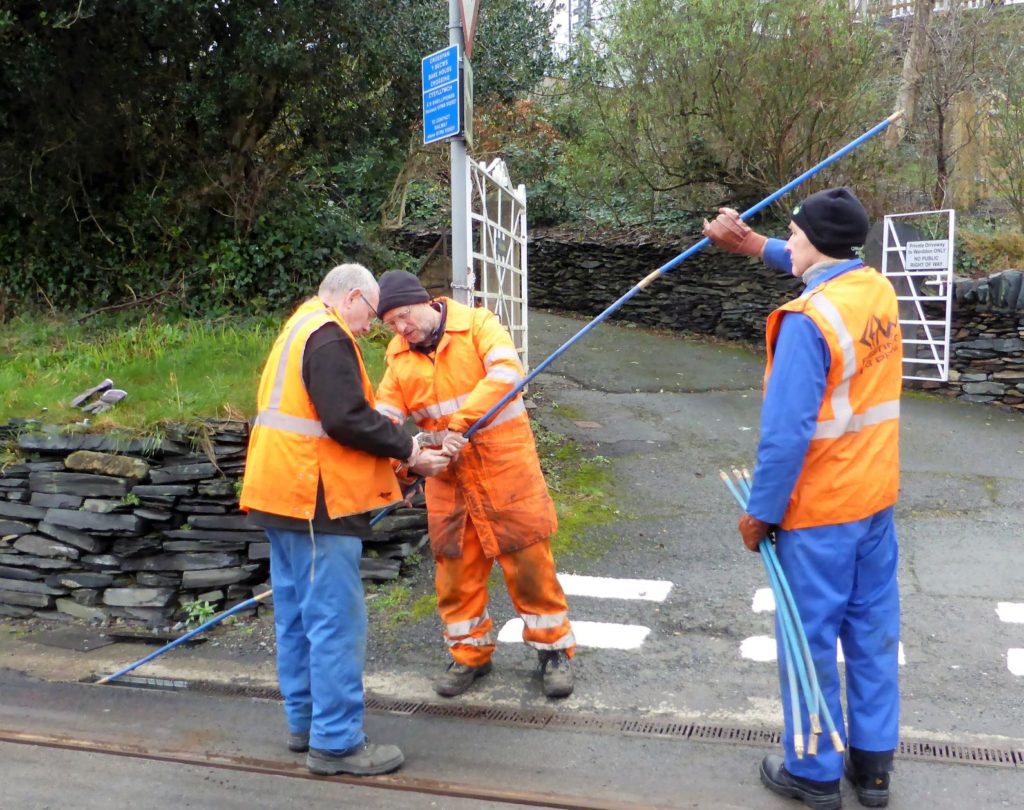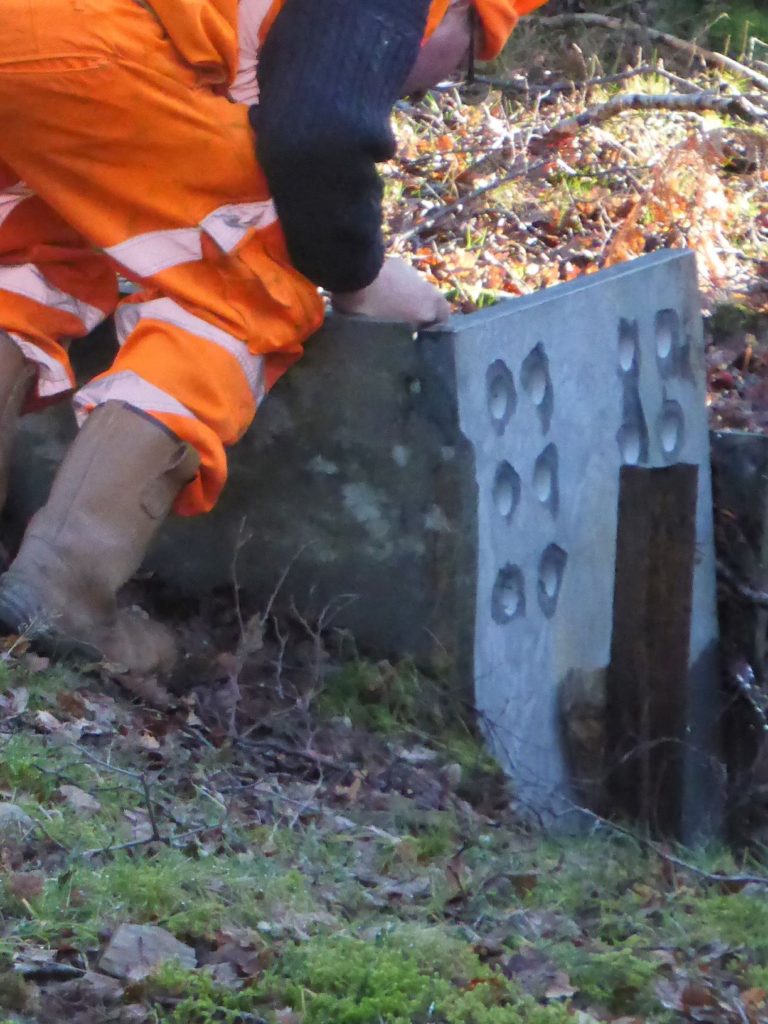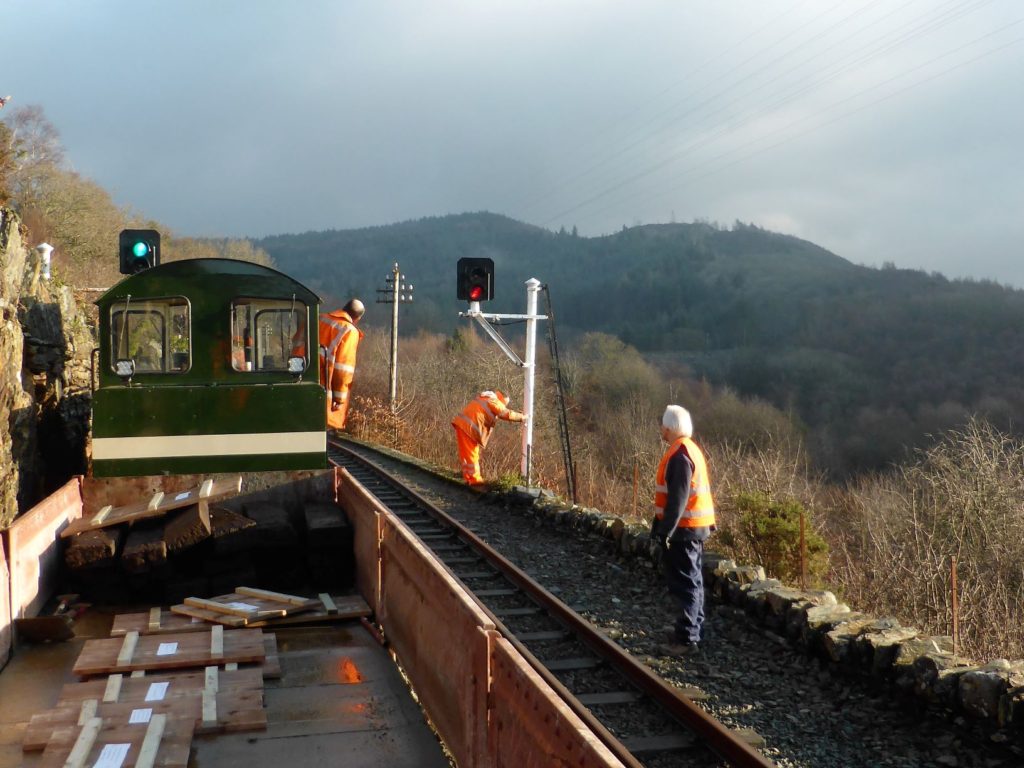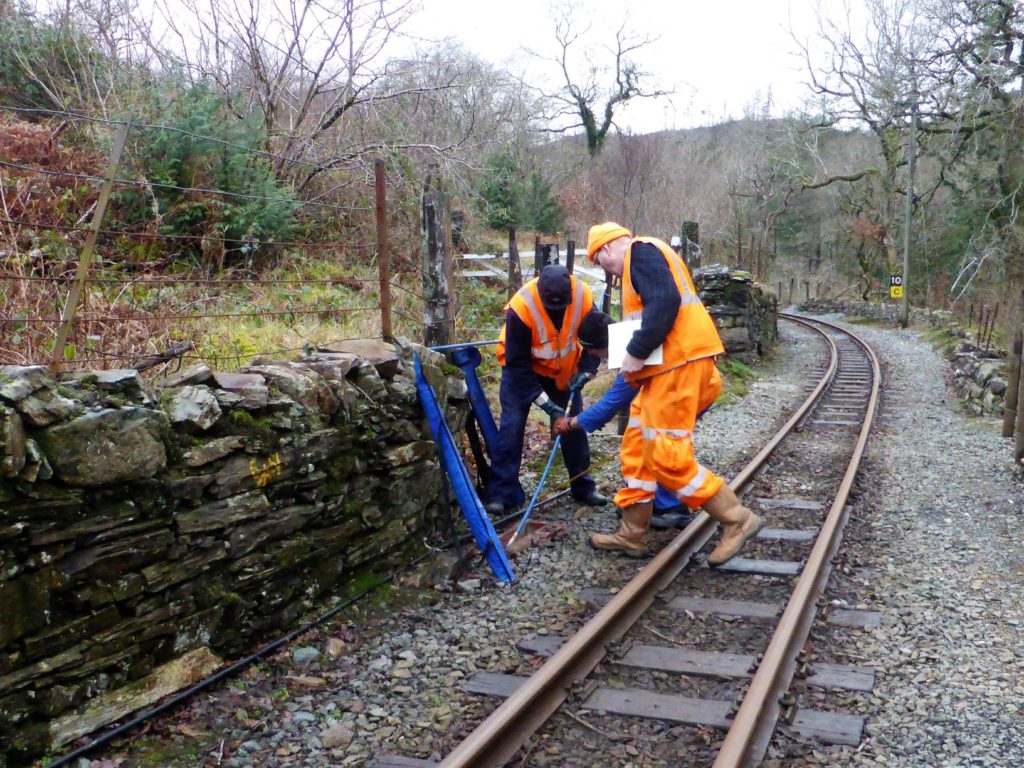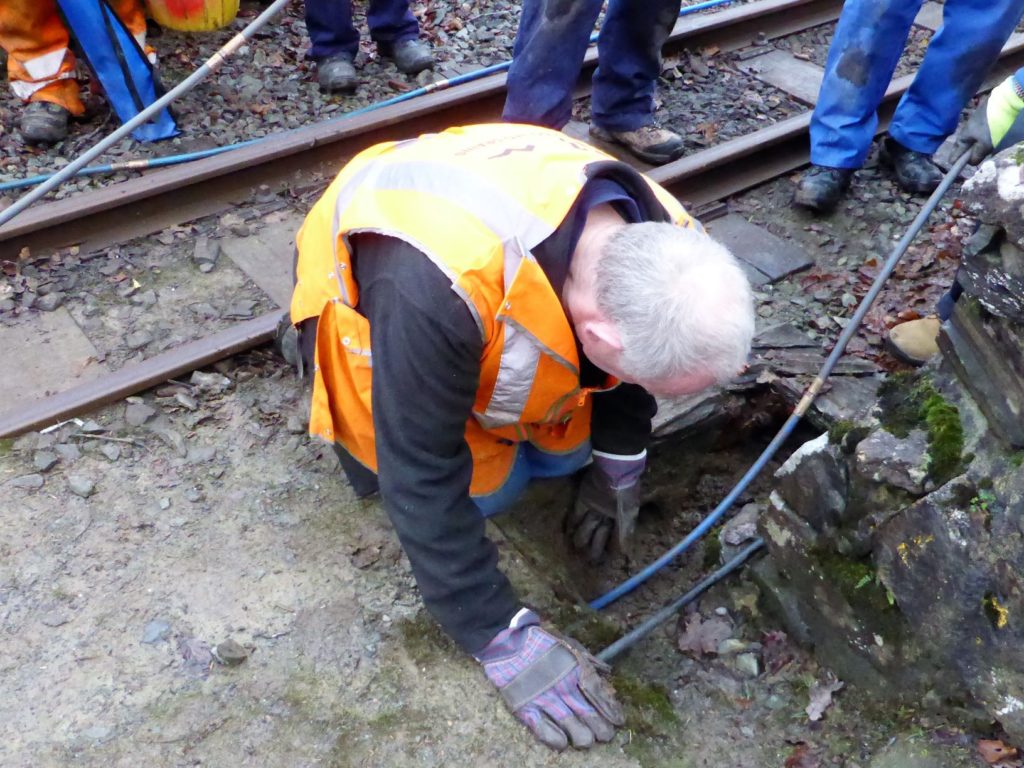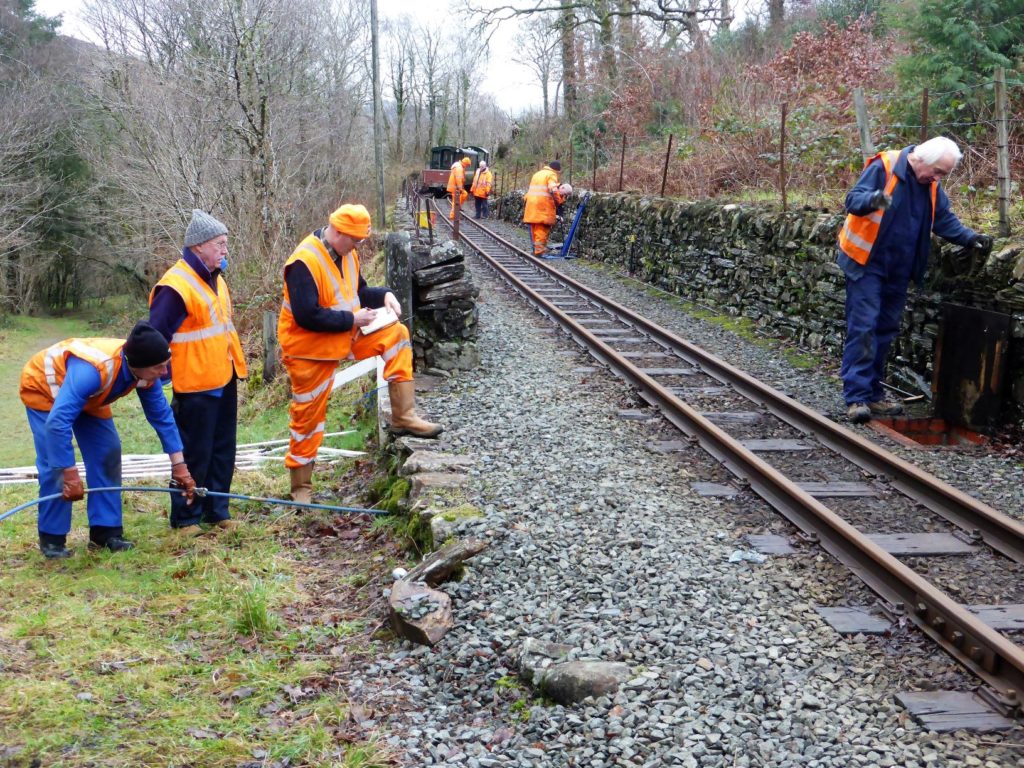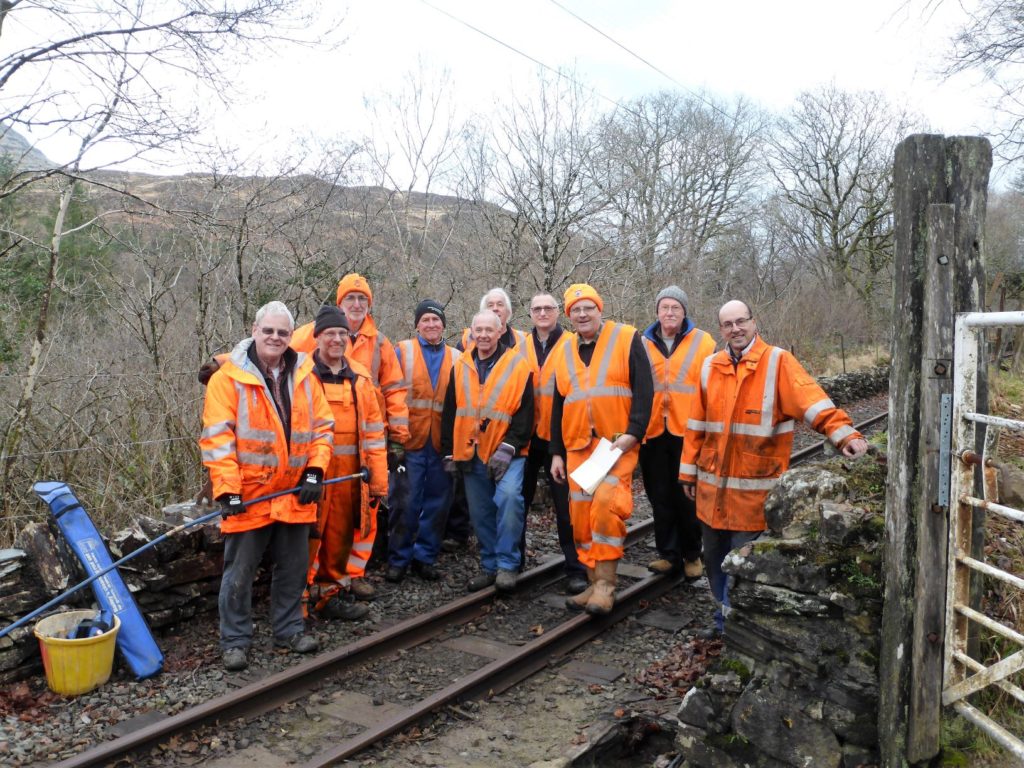 Bonnie and I really enjoyed our day out with the drains gang and a bonus was learning more about the history of our horse drawn days, thanks to Peter Jorden.